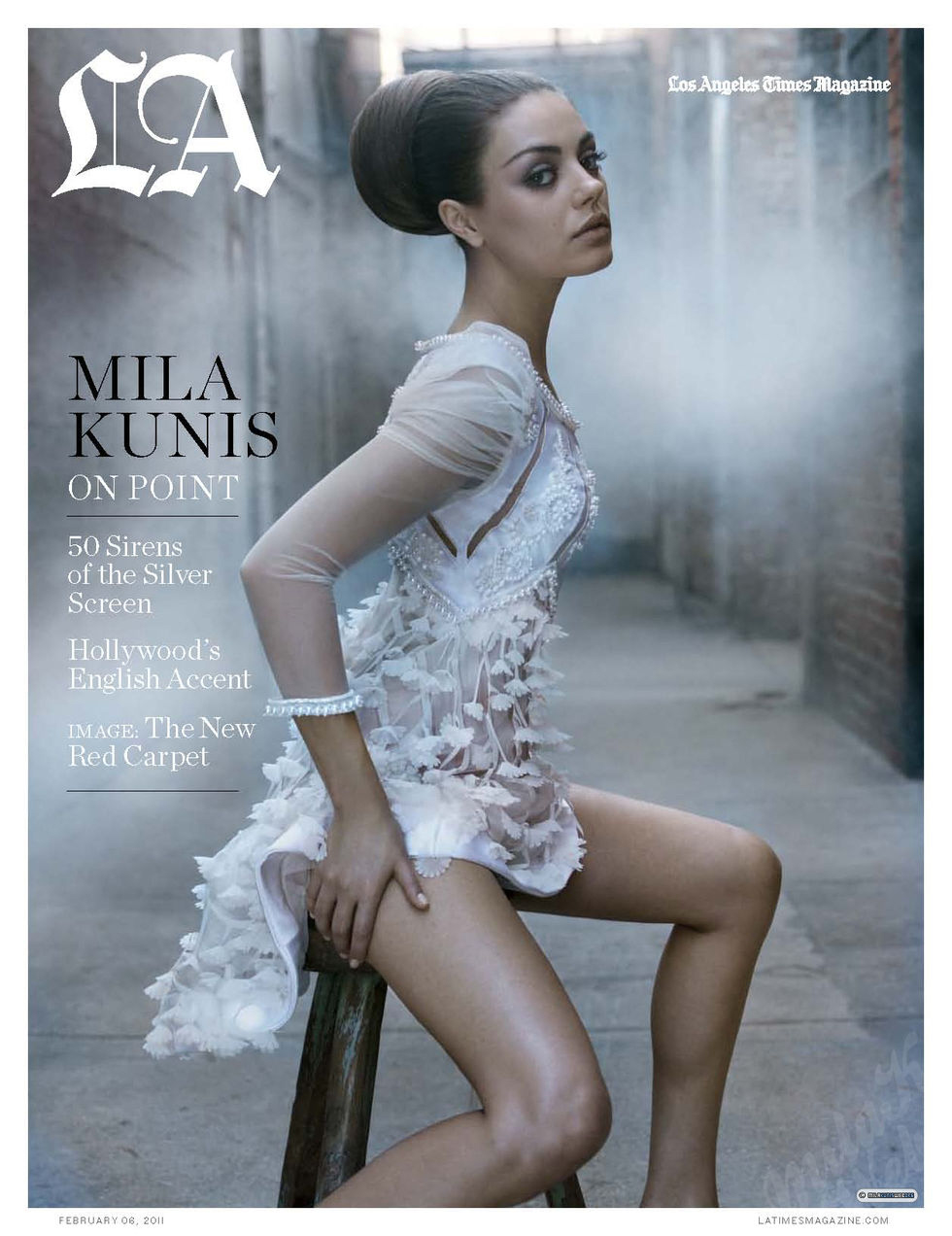 Is anyone else mildly depressed that Mila Kunis has now been pushed out of the awards season? I enjoyed seeing her on red carpets so much, and it wasn't even about the clothes. I liked seeing her because she's fun, she doesn't take it too seriously, and she was finally getting some attention after years of being a really cool and talented girl. Now everything is about NATALIE PORTMAN, forever, all the time. Mila didn't end up with an Oscar nomination, and I doubt she'll end up going to the Oscars. Unless she gets invited as a presenter, in which case… I hope she goes. And I hope she takes a bunch of attention away from Natalie. Just because.
Anyway, Mila is the cover girl for this week's Los Angeles Times Magazine. I like the photos a lot, and my only quibble is with the enormous hairpiece they attached in back. It's looks horrible! But Mila is still so, so pretty. Here are a couple of excerpts from the interview:
On her career: "I was very lucky to have a show for eight years. Now I can sit back and think about what I want."

On making comedies: "I love doing comedies. They're just as hard, if not harder, to make work, compared with a drama. You work 17 hours a day, and you have to try to make things different and funny and relatable onscreen all at the same time."

Black Swan director Darren Aronofksy on working with Mila: "She'll try anything . . . [Mila is] very, very playful—really willing to experiment."
[From Pop Sugar]
While I have high hopes for Mila, I don't think the best career move for her is this dumb-looking rom-com with Justin Timberlake. Also not a good career move: sleeping with Justin Timberlake. You're too good for that, girl! Try to get some Joseph Gordon Levitt or something.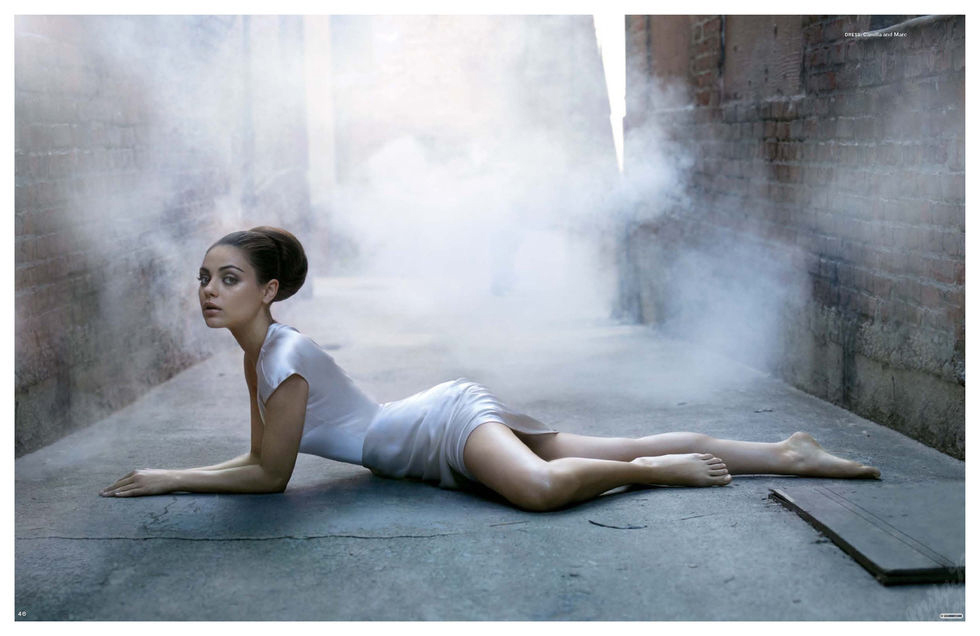 Photos courtesy of Got Celeb.