Helena Bonham Carter on her Oscar dress: "It's probably going to be a catastrophe"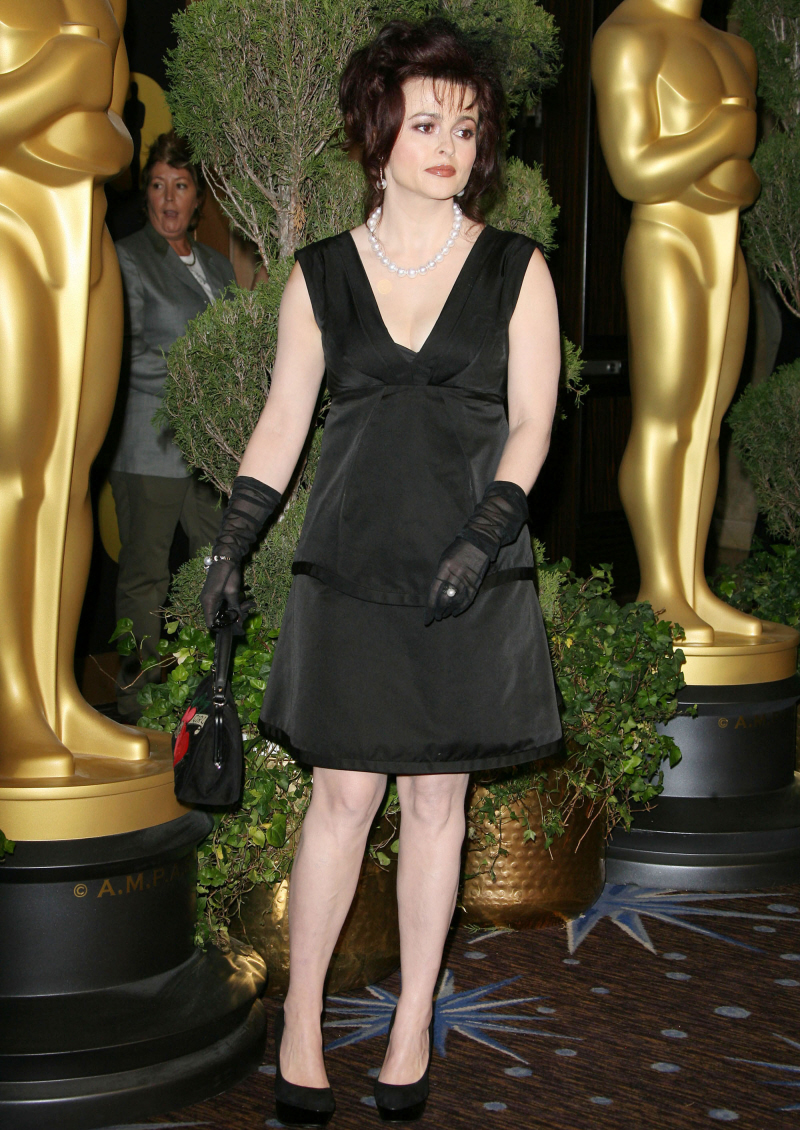 These are photos of everybody's favorite whackadoodle Helena Boham Carter at the Oscar luncheon yesterday. She looks… almost normal. Everything matches, and she's even wearing pearls – which Vogue notes are the "Kailis Scarlet pearl strand" and "Kailis Cascade Rose Pearl earrings (they're from Australia). I even like the dress, although it might have been a bit more flattering if it was just a few inches longer, in my opinion. Anyway, HBC is one of the ladies to watch at the Oscars, not because everyone thinks she will look great, but because everyone can't wait to see how crazy she looks. HBC knows what's up too, and she's having fun with it.
Helena Bonham Carter has warned that her outfit for the Oscars this month "will probably be a catastrophe" – but vowed to at least wear shoes of the same color.

The actress, known for her exuberant clothes and hair – and wearing one red shoe and one green at the recent Golden Globes awards show – said her partner Tim Burton knew how difficult it is to guess what she was going to wear.

"I have no idea," she said, when asked what she would wear for the February 27 Academy Awards. "Of course I want to have fun … It's probably going to be a catastrophe. But it's like, I'm gonna go for it. I'm so indecisive .. I promise I'll wear the same colored shoes," she added at a lunch for nominees vying to win an Oscar at the climax to the multi-billion dollar movie industry's annual awards season. I can suddently I go off piste. But we'll wait and see. And quite frankly, as my boyfriend knows, it's right up to the last minute it can go wrong at any time .. It's a mystery to me at this point."

Bonham Carter is among five nominees for best supporting actress for her role as King George VI's wife – the late Queen Mother – in British historical drama "The King's Speech," which is frontrunner for a brace of Oscars. The actress, who was accompanied by her mother to the lunch, said preparing for the role had been difficult, because she only had three weeks to research after finishing on the latest Harry Potter movie.

"As we all know, the Queen Mother lived for such a long time, so every biography is at least five inches thick," she said.

To save time she took a shortcut by talking to royal biographer Hugo Vickers, who "gave me the lowdown," she said, adding: "And I was trying to get beneath the sort of public service that we all know. It's difficult because I didn't think particularly, 'God, I'm a dead ringer to the Queen Mother.' I thought well I've got to catch some kind of essence, but without being a patronizing impersonation. So it was a fine line … it was daunting."
[From The Telegraph]
I loved HBC's portrayal of the Queen Mum – I thought Helena brought a wonderful mix of humor, heart, grit and affection to the role, and the royal family should be thankful that King George VI and Queen Elizabeth, and their relationship, were handled with such respect. Speaking of, the reigning Queen Elizabeth (daughter of King George VI and Queen Elizabeth, the Queen Mother) screened The King's Speech privately, and producers say that Liz was "moved" by the film. Sweet.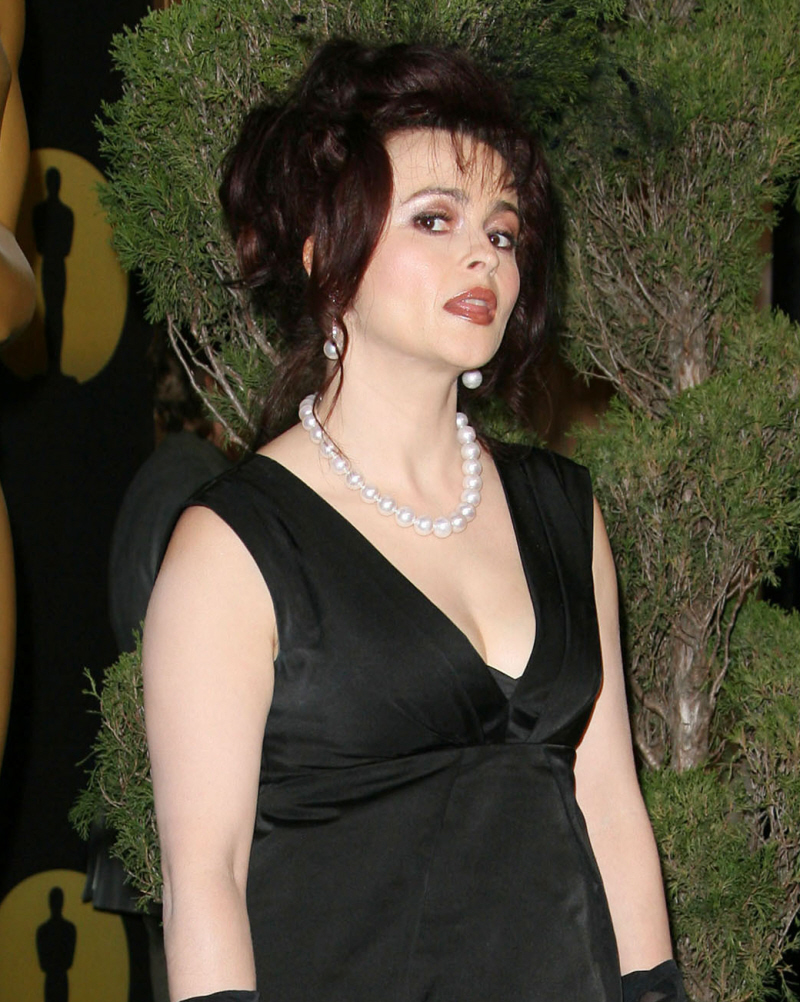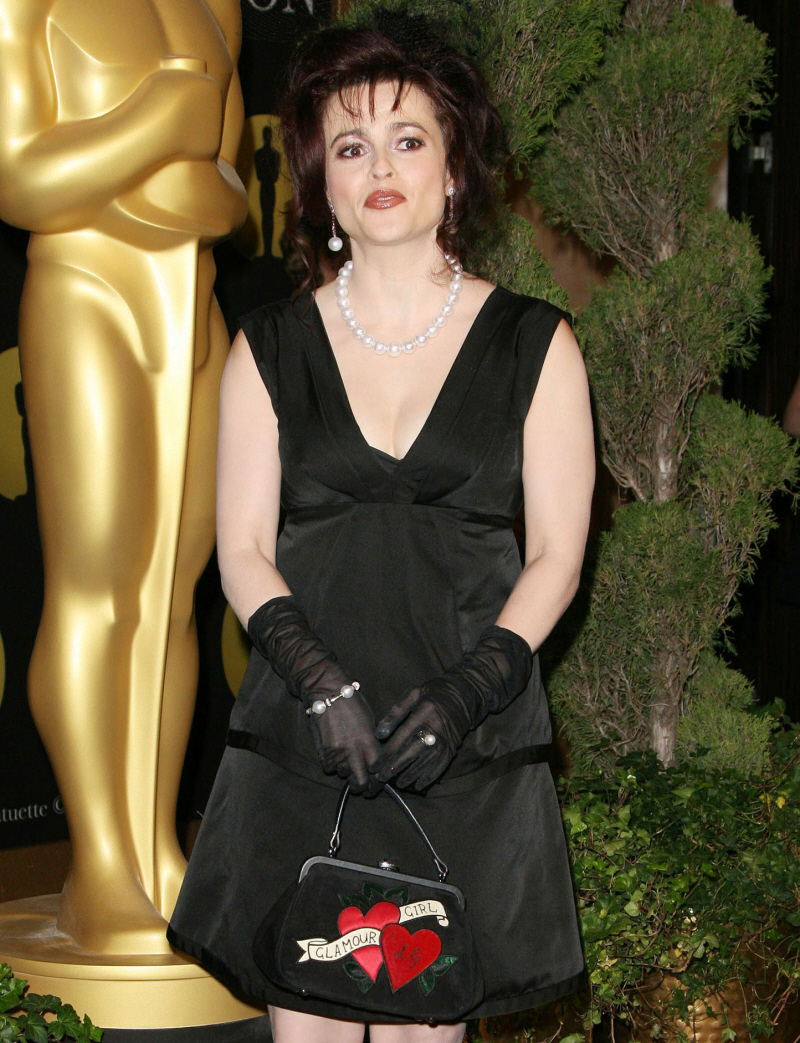 Photos courtesy of WENN.

Written by Kaiser

Posted in Fashion, Helena Bonham Carter

- Zach Galifianakis is awesome [Buzzfeed]
- Prince at the Billboard Music Awards [D-Listed]
- Bieber's Billboard look [Go Fug Yourself]
- Married to Medicine recap [Reality Tea]
- Celebrity first marriages [Pajiba]
- The last Mad Men baffled a lot of people [Lainey]
- Karolina Kurkova's crazy hot dress [Moe Jackson]
- Jennifer Garner on set [Popsugar]
- Kitten vs. Lizard [CDAN]
- Doetzen Kroes' great butt [Celebslam]
- Shameless star Jeremy Allen White [OMG Blog]
- RIP Ray Manzarek [Bossip]
25 Responses to "Helena Bonham Carter on her Oscar dress: "It's probably going to be a catastrophe""