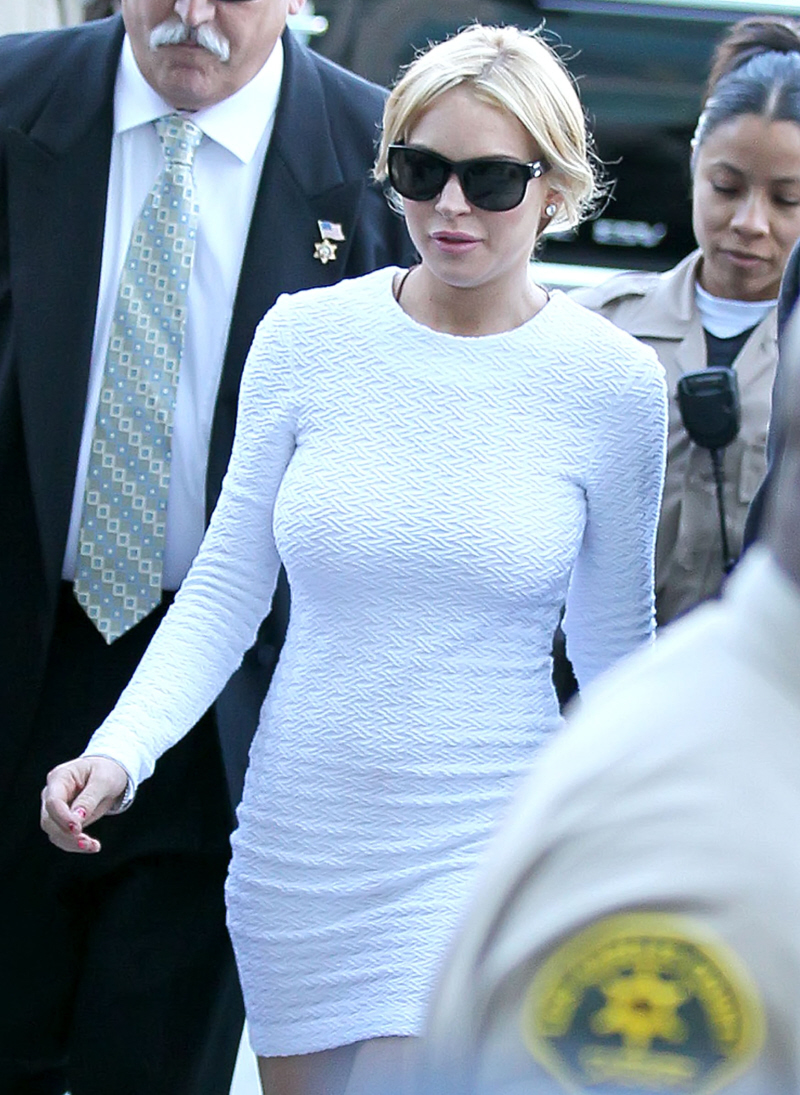 Oh, Blohan. Everything went down as TMZ & Radar predicted – Lindsay pled not guilty, bail is set at $20,000 $40,000 ($20K for the felony, $20K for the probation violation), and the bail bondsman is already on the scene, ready to front even more money for this damn family. There were only a few notable things that I wanted to point out:
*Lindsay is too cracked out to even work up some crack tears at this point. She doesn't take any of this seriously, and she gave these little smirks and smiles to Shawn Chapman Holley throughout the arraignment. She's such an awful actress.
*The judge tried to open a can of whoop-ass, but it didn't really matter. He gave her a big speech about how she can't screw up ever again and I swear to God, I felt that crackhead's eye roll. Yeah, that's the same thing she was told the last time, and the time before that, and the time…
*I like the emphasis that Lindsay is "just like everybody else" from the judge. No she's not. If she was like everyone else, the crackhead would be in jail.
*WTF? Lindsay sent flowers to the jewelry store that she stole from?!? Crackhead. I think the prosecutor, Danette Meyers, has Lindsay's number – I like that she brought that up in open court.
Anyway… yeah. Lindsay is going to screw up again. Of course. And hopefully when she screws up again, she won't kill someone.
Margaritas on Mother Crackhead tonight!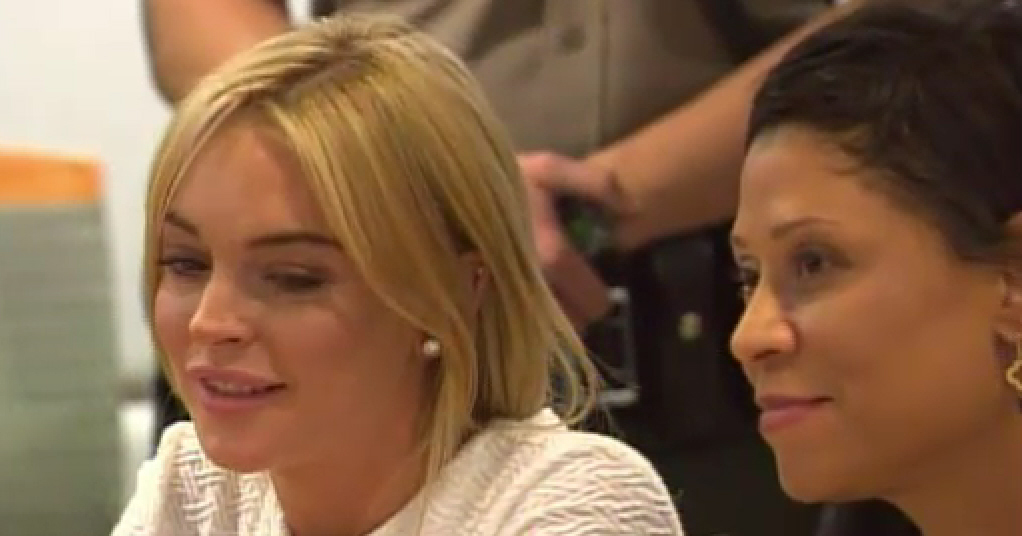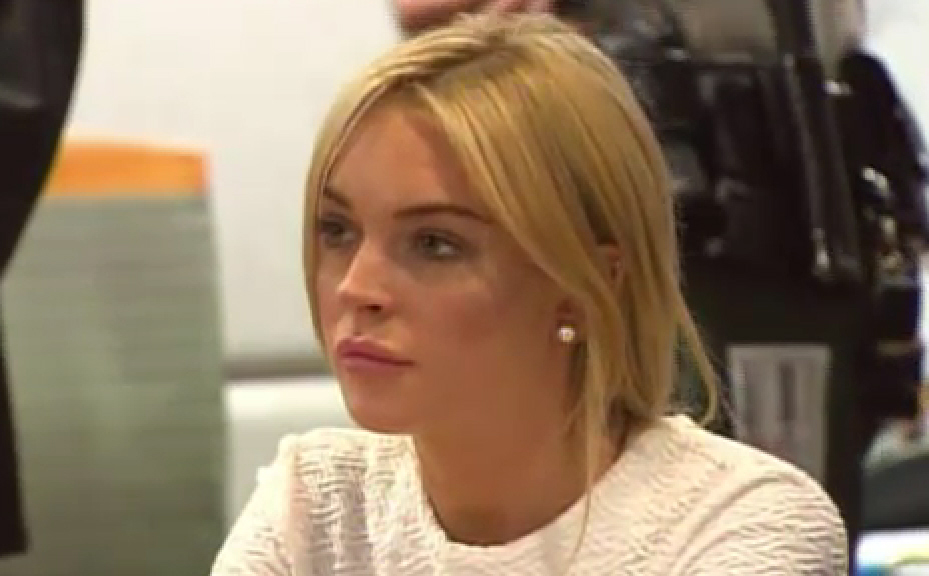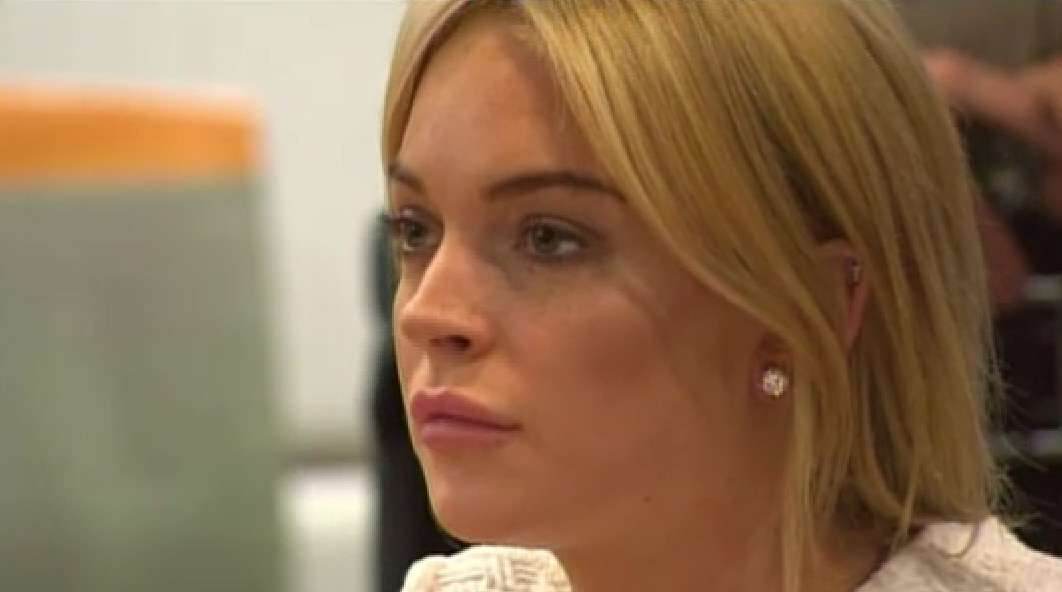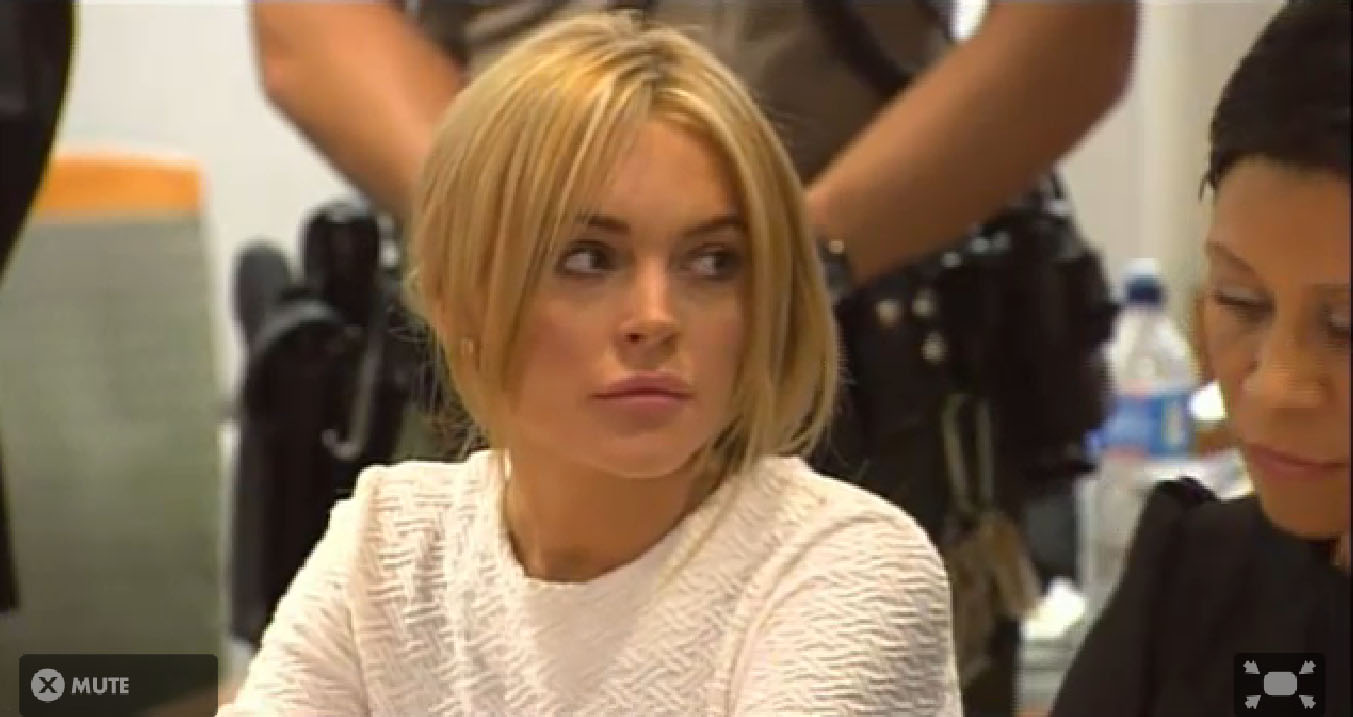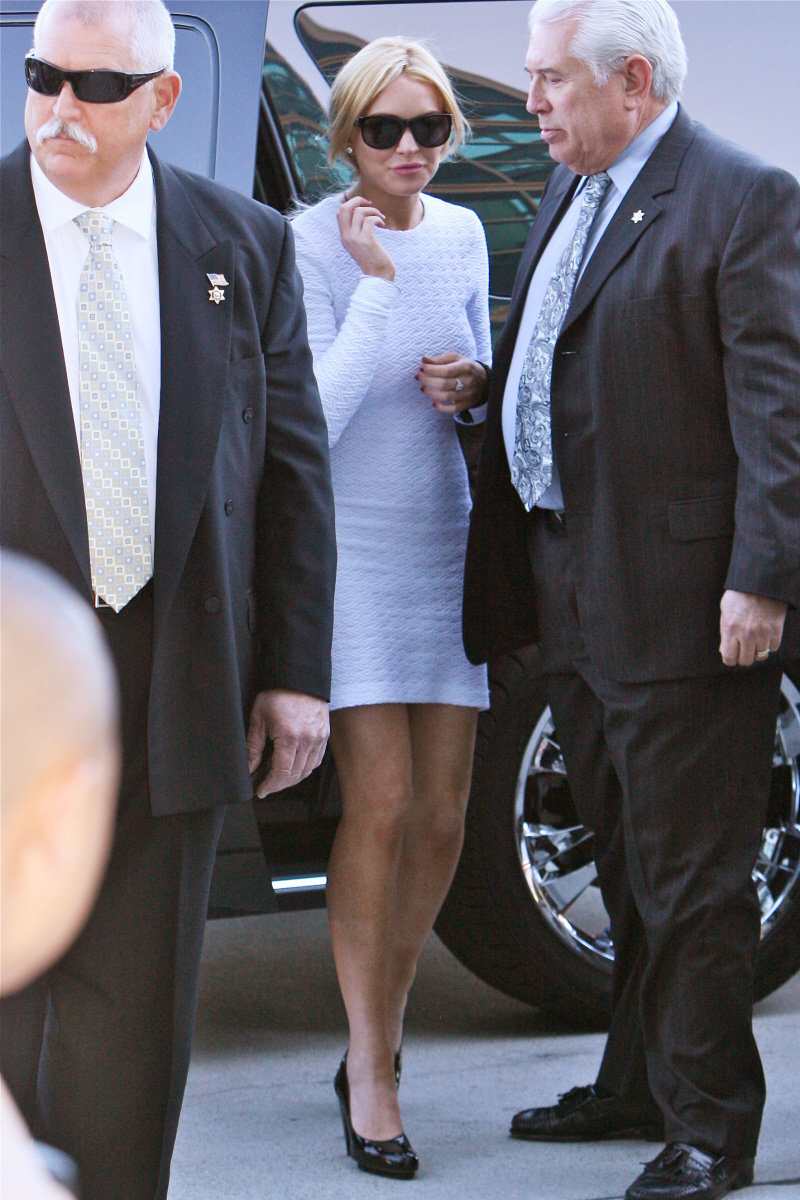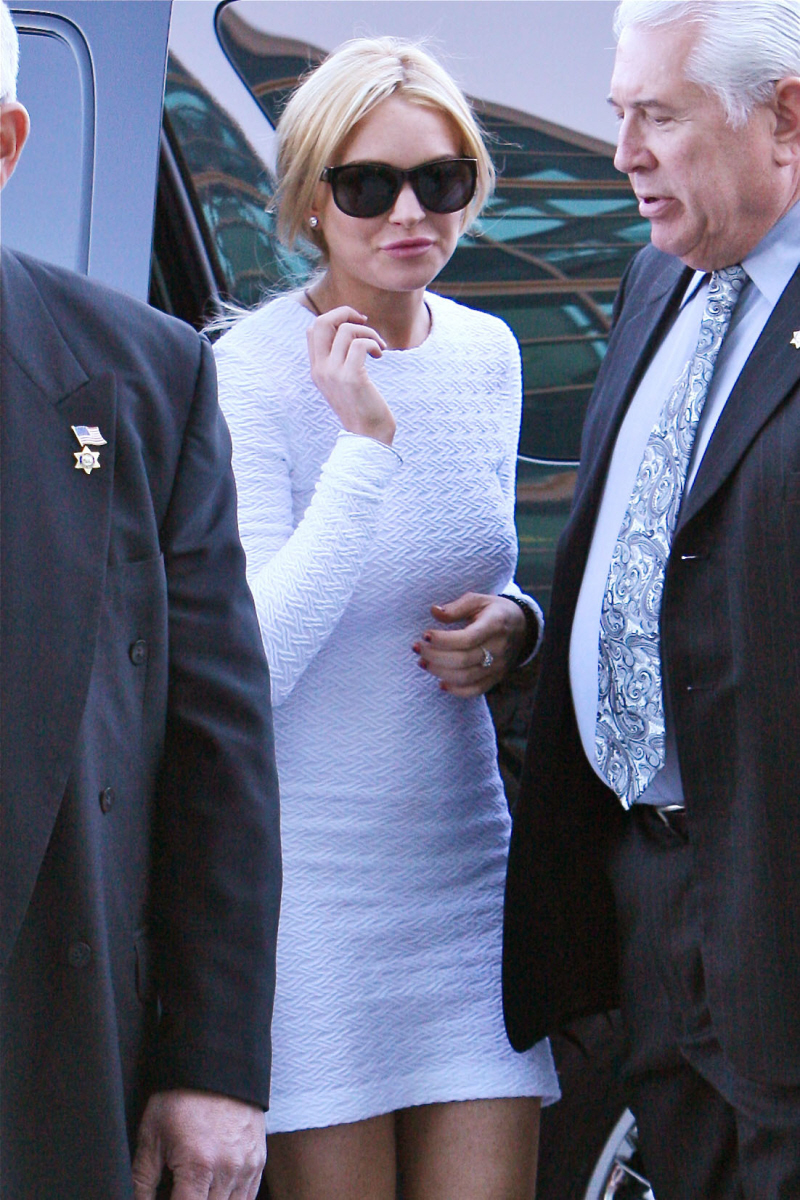 Photos courtesy of WENN & screen caps from TMZ's live feed.