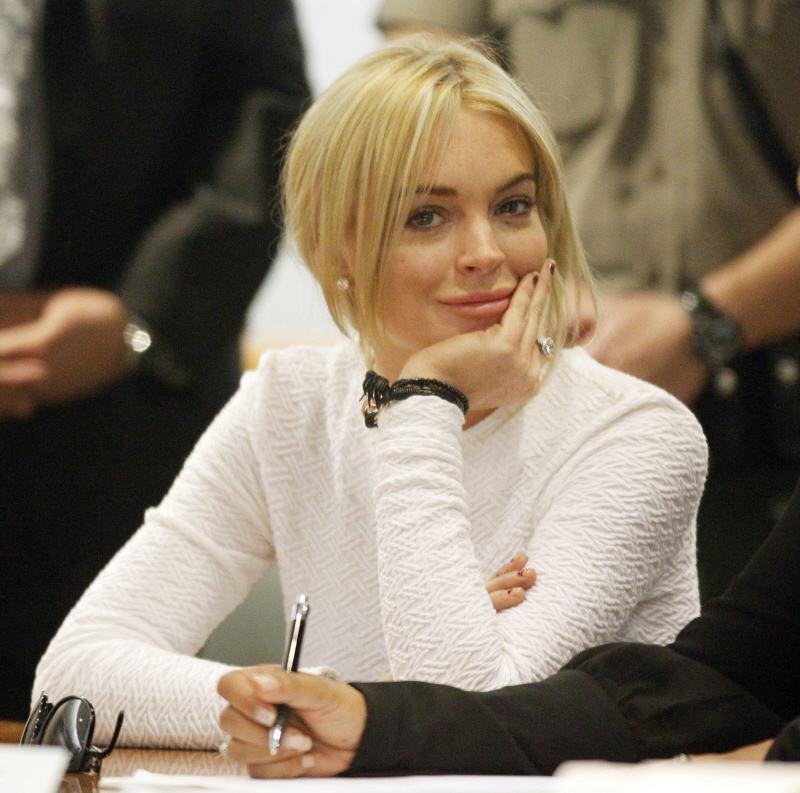 Fresh from her denial on Twitter that she "would never steal… I was not raised to lie, cheat or steal," Lindsay Lohan decided to get all kinds of jacked and watch CNN, then tweet about it. While I will give Lindsay a slow clap for not doing lines of blow while watching a marathon of Snapped, perhaps CNN wasn't the best idea. Because now Lindsay fancies herself a cracked-out diplomat: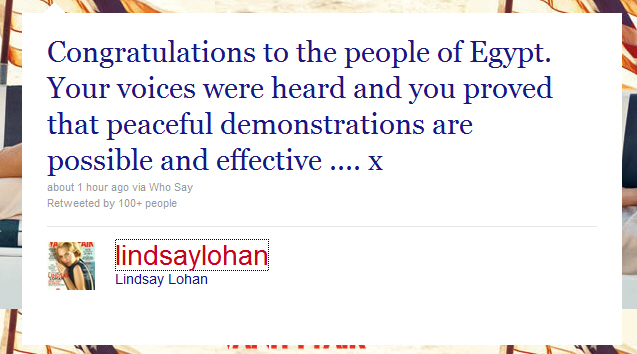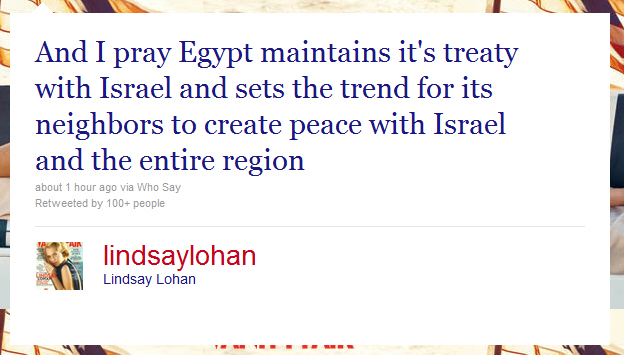 [From Lindsay's Twitter feed]
Fareed Zakaria better recognize. Wolf Blitzer better watch his ass. Christiane Amanpour needs to sit this one out. And Henry Kissinger can go suck a big one. Because Lindsay Lohan is The Cracked-Out Middle East Scholar, and she will tweet her pearls of cracked-out wisdom to the world!
Also- "its" is possessive. "It's" is "it is". It's a common mistake that even non-crackheads make, but if Lindsay really wants to stick with this whole "crackhead scholar" thing, she should proof her tweets.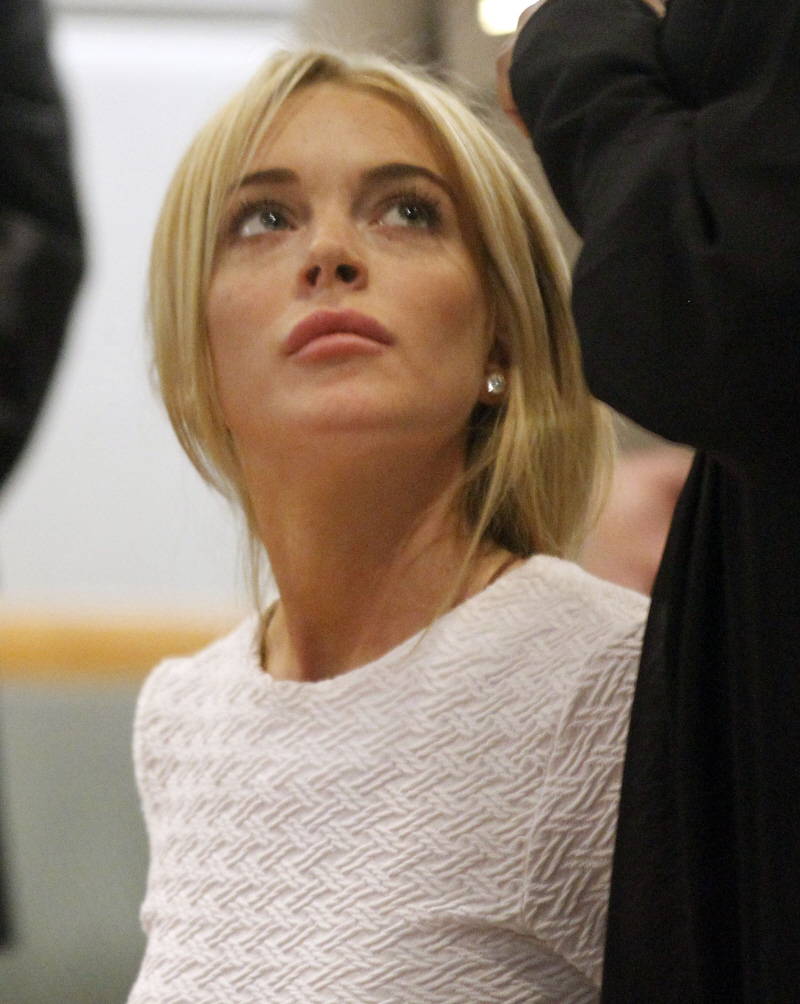 Photos courtesy of WENN.