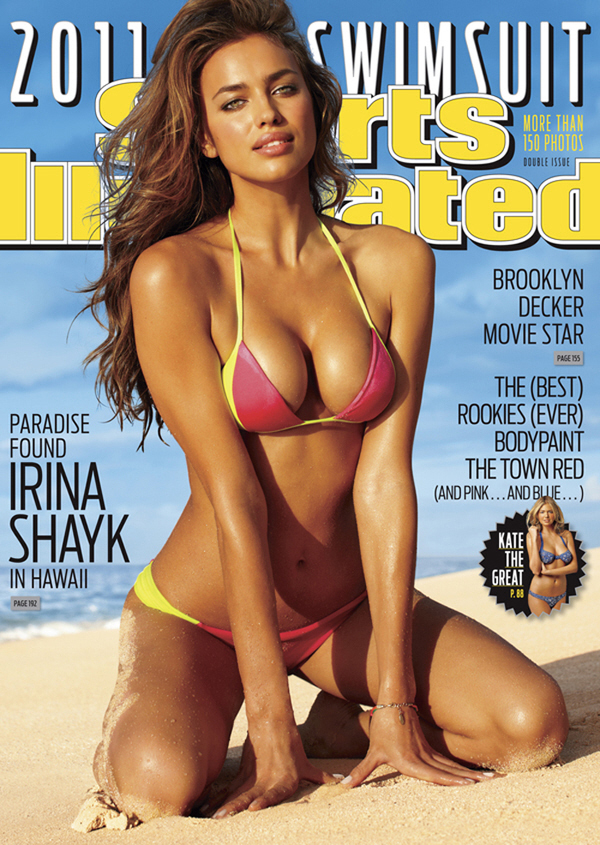 Well, at least it wasn't Brooklyn Decker. I'm actually happy about that. Russian model and boob-pusher-outer Irina Shayk is this year's Sports Illustrated Swimsuit Edition cover girl. Is it okay if I say that it looks like they mangled her pretty face with too much Photoshop, AND that the chick's boobs look fake? Am I just being a hater? Probably. Anyway, I was wondering why I knew this girl's name (and yet, was unable to pick her out of a lineup), so People Magazine published this helpful guide to who she is and why we may know her:
She's just been revealed as the cover model for Sports Illustrated's 2011 swimsuit issue, but Irina Shayk is hardly a household name – at least, not outside her native land of Russia. But that's surely destined to change with the coveted SI cover, one of the most high-profile assignments in the modeling world. Here are five more things to know about the 25-year-old shapely swimsuit siren:

1. She's Cristiano Ronaldo's girlfriend
Shayk has been dating the Portuguese star of famed Spanish soccer club Real Madrid since 2010, and they make quite the power couple. But now Irina has one-upped her boyfriend. Widely considered the world's best soccer player, Ronaldo has yet to grace the cover of Sports Illustrated.

2. She hails from a small town near Chelyabinsk, Russia
She was "discovered" in 2004 while on a three-day train ride from Chelyabinsk to Moscow. Since then, Shayk has gone on to grace numerous magazine covers and been featured in ad campaigns for brands like Intimissimi, Lacoste and Guess. This is her fifth appearance in SI's swimsuit edition.

3. She called her mom and sister in Russia first after getting the SI cover
"They didn't sleep!" she tells PEOPLE of her relatives, who had stayed up into the wee hours, due to the time difference. Shayk adds that her mom and sister are her biggest fans, and they "always think I'm the best."

4. She wasn't expecting to get the swimsuit cover
"It was a total surprise," she says. The announcement was made on CBS's The Late Show, with Shayk and nine other models listening backstage. Shayk says the other girls weren't jealous. "We're like a big family, and we work together all the time and we know each other," she says. "Everyone is very friendly and happy."

5. She doesn't diet
Instead, she works out with a personal trainer to stay healthy and happy. "I love to eat everything," she says. "I think I love food too much to not eat."
[From People]
So I knew her because of Cristiano Ronaldo. She was his girlfriend through the whole baby drama thing – where Cristiano hooked up with some New York chick, the chick got pregnant, and Ronaldo bought the baby – and Irina stayed with him. Ugh, really?
Here are some additional pics of Irina: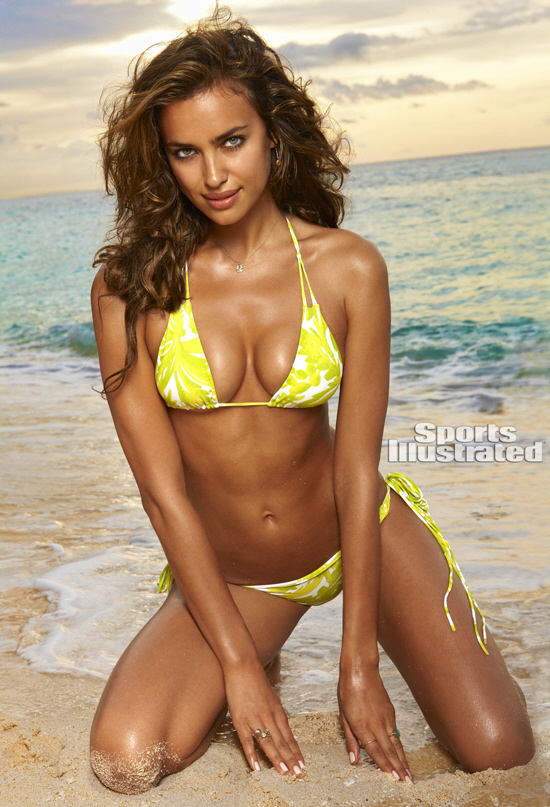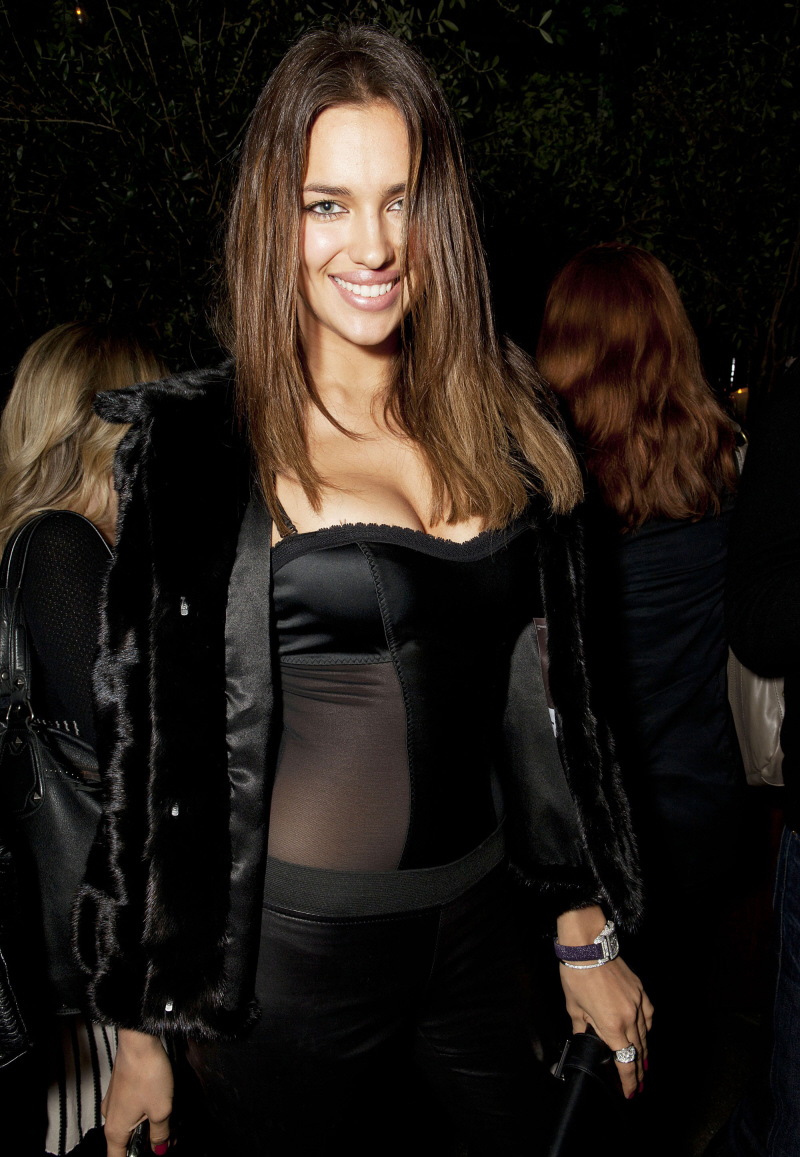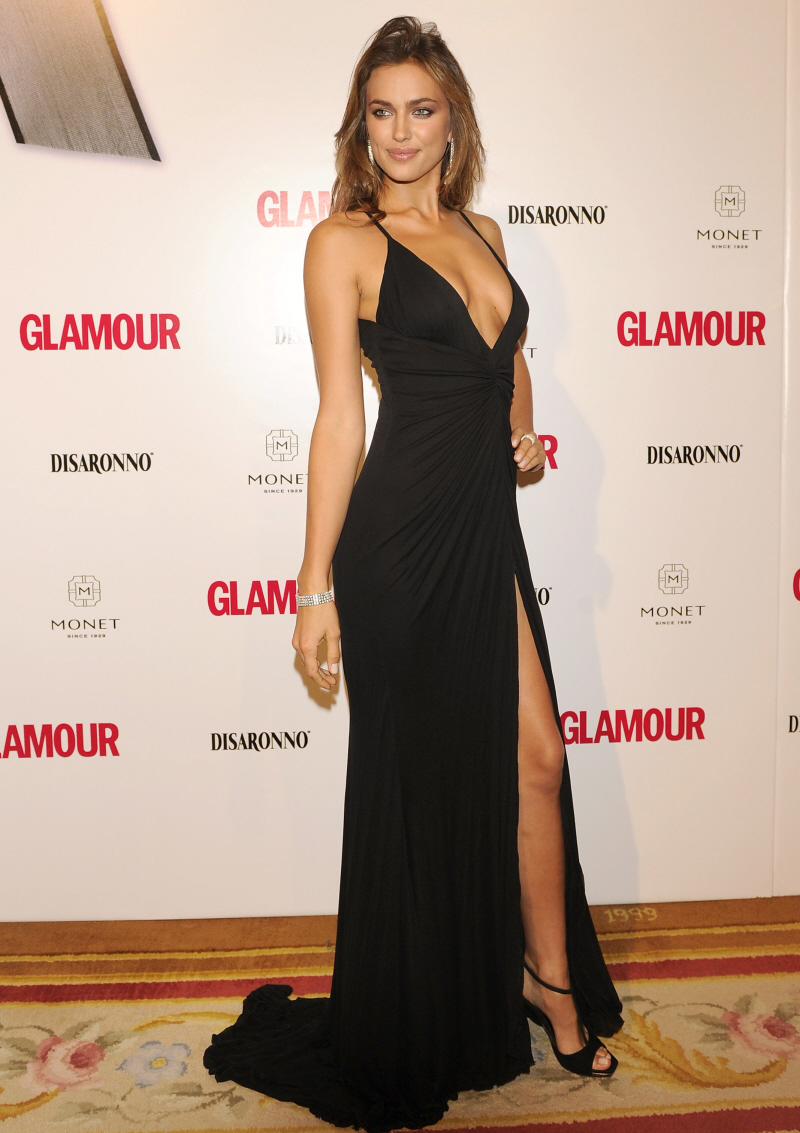 Cover courtesy of HuffPo. Additional photos by WENN.