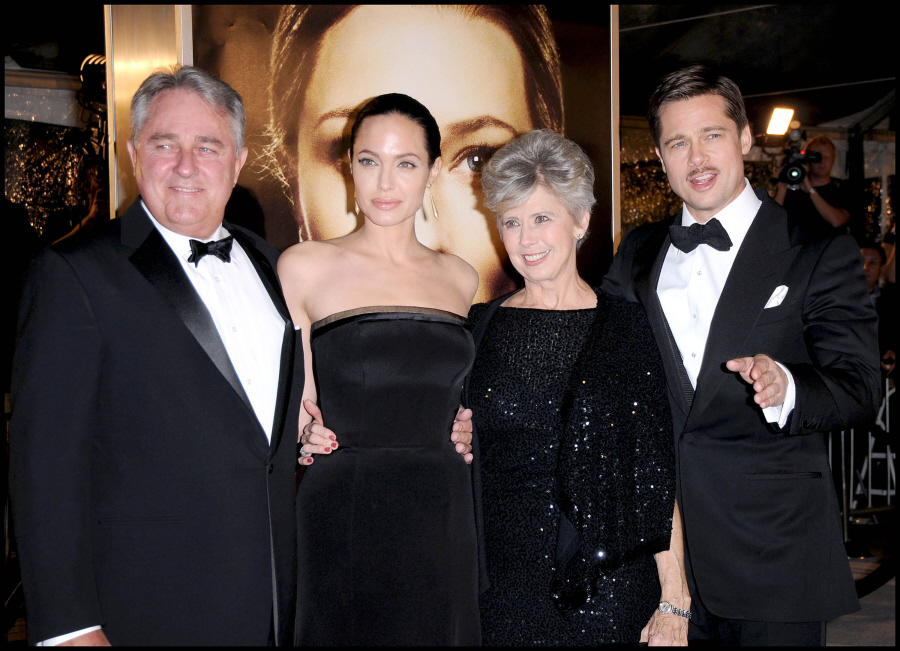 Take this for what it is – a random report out of one of Britain's tabloids, The Sun. The Sun claims that Brad Pitt's parents, Jane and Bill, are planning on moving in with the Jolie-Pitts to help them raise their six kids. According to sources, Brad has arranged for his parents to move into a little cottage-like place on Brad and Angelina's extensive French property. The idea behind the whole thing is that Brad is insisting that he and Angelina take some time off and just be in France for a while, for the kids. And Bill and Jane want to help, I guess, although I'm pretty sure that Bill and Jane have a pretty active life in Missouri already, so…?
THERE won't be much chance for BRAD PITT and ANGELINA JOLIE to make any more nippers – his parents are moving in. The superstar couple are going to live in the South of France full-time – and Brad's mum and dad, Jane and Bill Pitt, will be living there too.

Work has begun on a granny flat for them at the star couple's £35million Chateau Miraval estate in Brignoles. The Pitt seniors will then move there from Springfield, Missouri, to help look after Brad and Ange's six kids. Brad flew to the Chateau last week to oversee building work.

A source said: "The whole family is going to move there as soon as the renovations are done. At the moment they have six nannies – one for each of the kids – and the plan is to get rid of the helpers and rely on Bill and Jane. The annexe they will live in is an old building which used to be used as a dovecote. It's big enough to have a sitting room, kitchen and a couple of bedrooms. It will make a lovely little cottage for them."

As well as their daughter, SHILOH, four, and two-year-old twins KNOX and VIVIENNE, Brad and Ange have adopted sons MADDOX, nine, PAX, seven, and daughter ZAHARA, six.

The pair have always taken their brood with them as they jetted around the globe for work but all that is about to change now the kids are older. The source added: "They don't want them dragged around the world any longer. Brad is traditional and wants them to put down roots and have friends and go to the same school, rather than constantly moving. The plan is both of them will do voiceover work in a recording studio in the chateau's grounds. Other than that, they'll pretty much retire from Hollywood for a while."

Their pals JOHNNY DEPP, VANESSA PARADIS and their children LILY-ROSE and JACK live only 40 minutes away from the French bolt-hole. Johnny, who starred alongside Angelina in The Tourist, sold the idea of a simple French life to them while they filmed in Venice last year.

A source added: "Johnny said if they want a normal life they must leave LA. They all agree the time has come for them to focus on bringing up their family. They have plenty of money and they want to relax and enjoy it."

They'll be lucky with relationship kryptonite – the in-laws – there…
[From The Sun UK]
Well, it wouldn't surprise me if Brad was overseeing renovations to that part of the chateau, because God knows the man loves his renovations. Maybe he even has his parents in mind for the little cottage-like thing. Or maybe that's where Empress Zahara will plot her global domination. Every Empress needs her lair, and I would be more willing to buy that Brad was making renovations with Zahara in mind (he is her loyal minion). Unfortunately for this story, I don't think Angelina and Brad are really taking nine months off any time soon – they both have a ton of films in various stages of preproduction.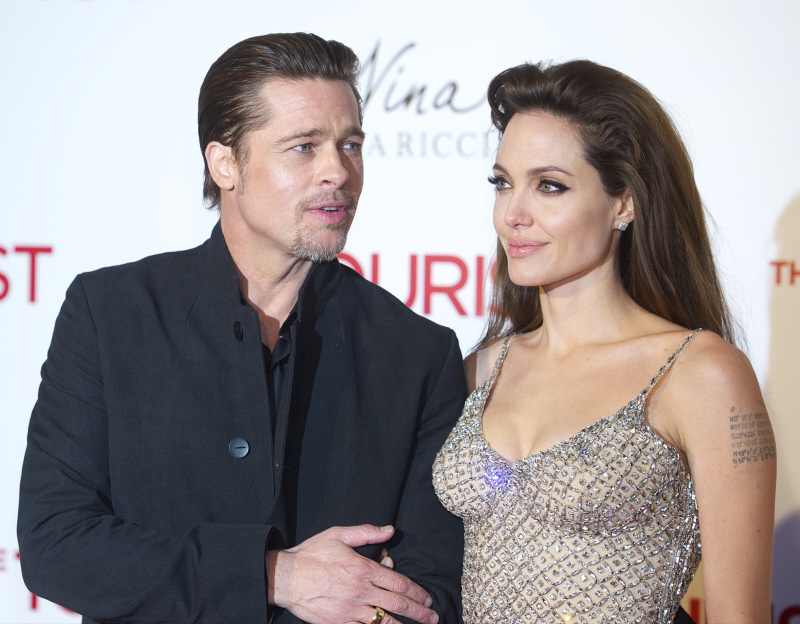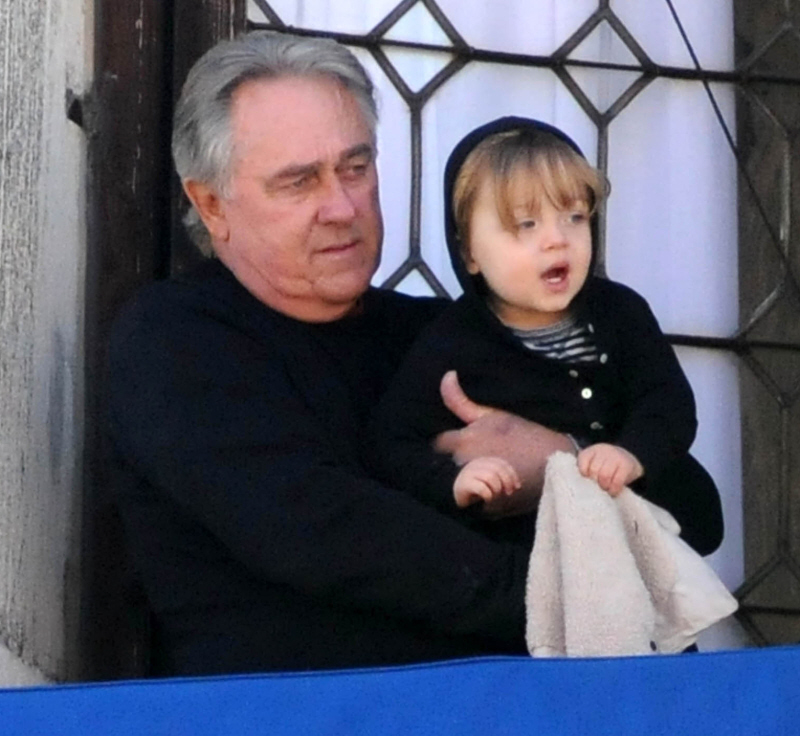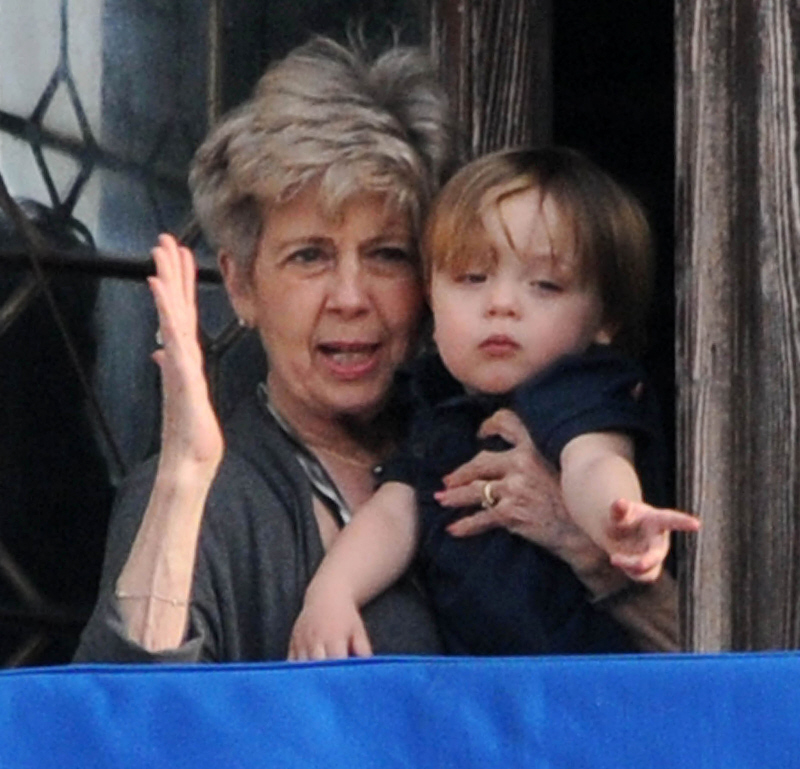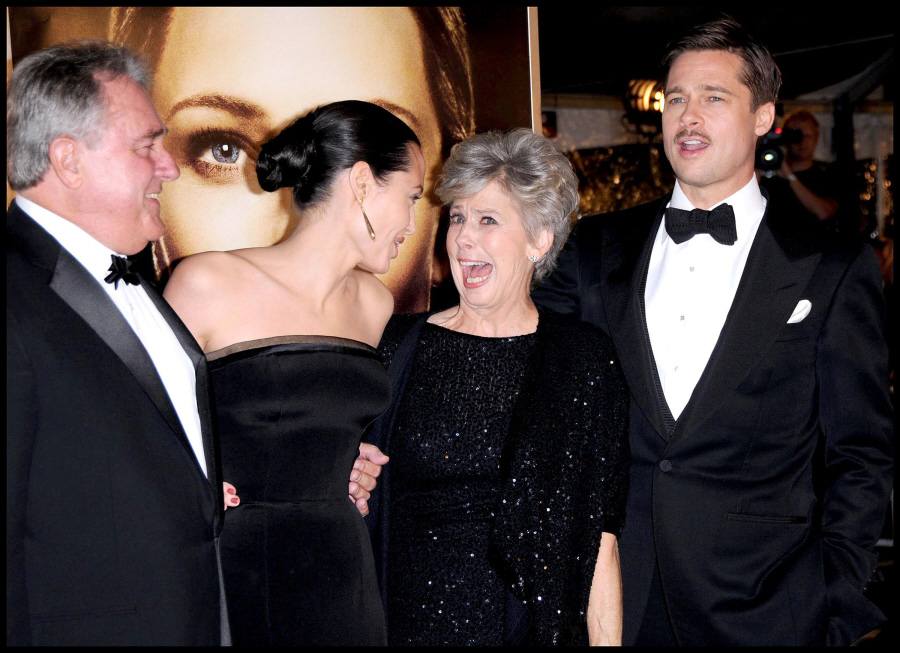 Photos courtesy of WENN.