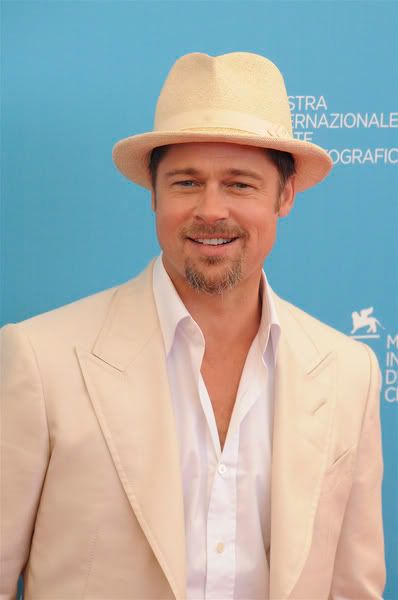 Brad Pitt has put his money where his mouth is in terms of his commitment to gay rights. The actor famously told Esquire that he and partner Angelina Jolie wouldn't get married until everyone who wanted to could. Now Brad has donated $100,000 to fight a ballot initiative in California that's attempting to take away gay couples' right to marry.
Brad Pitt has donated $100,000 to fight California's November ballot initiative that would overturn the state Supreme Court decision legalizing same-sex marriage.

It's the first time voters will be asked to ban same-sex marriage in a state where gay couples already have won the right to wed. Same-sex marriage is legal in Massachusetts and California.

"Because no one has the right to deny another their life, even though they disagree with it, because everyone has the right to live the life they so desire if it doesn't harm another and because discrimination has no place in America, my vote will be for equality and against Proposition 8," Pitt said Wednesday.

Trevor Neilson, Pitt's political and philanthropic adviser, told The Associated Press that Pitt was surprised that his colleagues in the entertainment industry had not donated more money to support the battle against Proposition 8.
[From Yahoo News]
I have to say, any actor that has a political and philanthropic adviser is pretty awesome in my book. That says a lot about Brad that he takes his giving so seriously that he actually has someone to help him do it right. I really love that Brad is backing up his beliefs and using his celebrity to bring attention to a cause. Brad and Angelina were recently ranked sixth in Parade magazine's list of the most generous celebrities of 2007. The couple donated $8.4 million. And this is definitely a cause that hasn't gotten a lot of attention – and Brad's just brought quite a bit more to it.