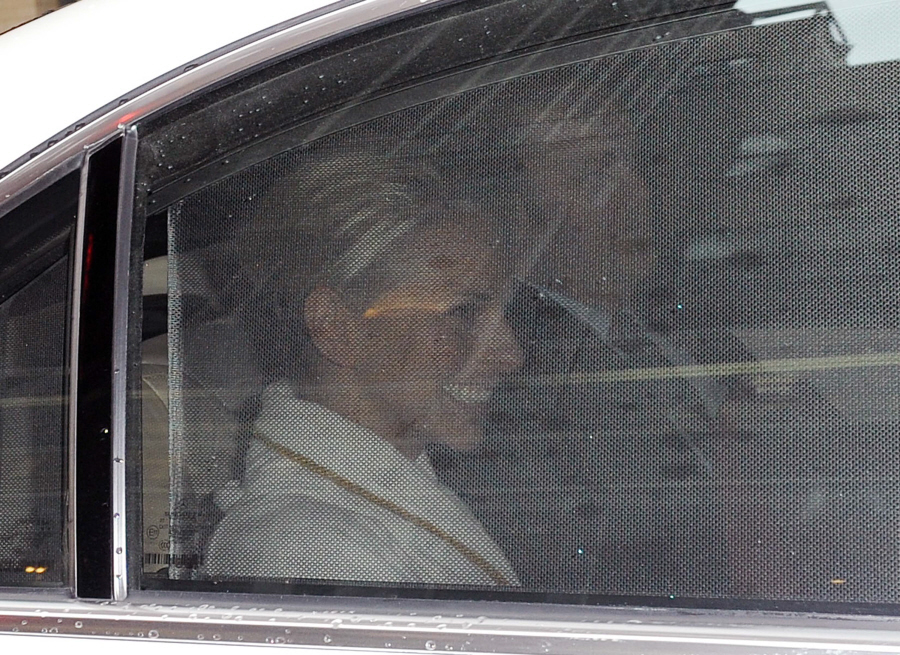 This odd, moody photo is called "The Smile of a Golddigger On Her Wedding Day, Part IV". If you look hard, you can see Kayte Walsh flashing her "Frasier Money, Sluts!" smile to the world, because Kayte just hitched herself to the Kelsey Grammer train. Kelsey and Kayte were married today in New York, in an private ceremony which was so very intimate that the press release was pre-written:
A mere two weeks after Kelsey Grammer was granted a divorce from Camille Grammer, the actor tied the knot with Kayte Walsh on Friday in New York City.

Grammer, 55, and Walsh, 29, exchanged vows during an afternoon ceremony at the Longacre Theater in New York City, where the five-time Emmy Award-winner recently starred in the Tony-winning revival of the musical La Cage aux Folles.

"Kelsey Grammer and Kayte Walsh were married today at a private ceremony for family and friends," his rep said in a statement.

"I've never been happier in my life," Grammer told PEOPLE last month. Added Walsh, a British flight attendant: "I'm extremely happy."

Following the ceremony, the newlyweds and their guests headed to the reception at the Plaza Hotel, where celebrity event designer Ed Libby transformed the Grand Ballroom into a mix of Hollywood glamour and uptown sophistication, with hundreds of candles, lavish floral arrangements of blush pink and white roses and tulips and a long, regal table where the newlyweds were seated.

The four-course dinner menu accommodated the vegetarian bride and also included king oyster mushroom carpaccio, wild mushroom risotto, grilled filet mignon with blue potato gratin and bittersweet chocolate tart.

The celebration is scheduled to go late into the night at the Plaza, where Libby planned to transform the ballroom into a stylish club with gold lounge furniture, cocktail tables, a dance floor – and a buffet to include braised beef short ribs, poached shrimp and a wedding cake by Sylvia Weinstock.
[From People]
I think I had blocked it out of my mind that Kayte is British. Somehow, that's a relief. She's not a standard-issue American golddigger, thank God. Britannia owns this one. Well… congratulations to the happy couple. Good luck, Kayte. Just close your eyes and think of… um… money?
Also – that menu sounds really good. I would love some filet mignon and some mushroom risotto. Kelsey has good taste… in food.
UPDATE: A nice shot of her dress and the ring – I'm glad that she kept it simple, honestly. It suits her.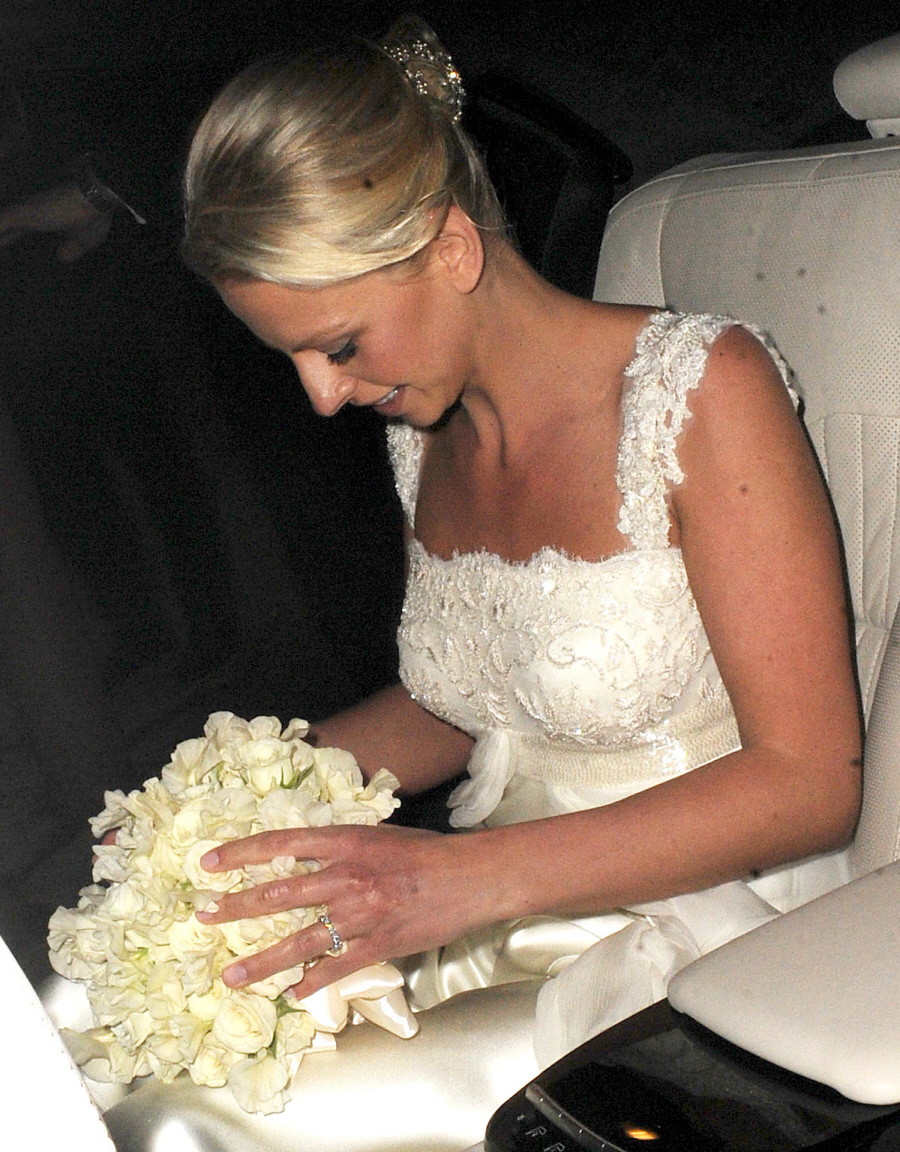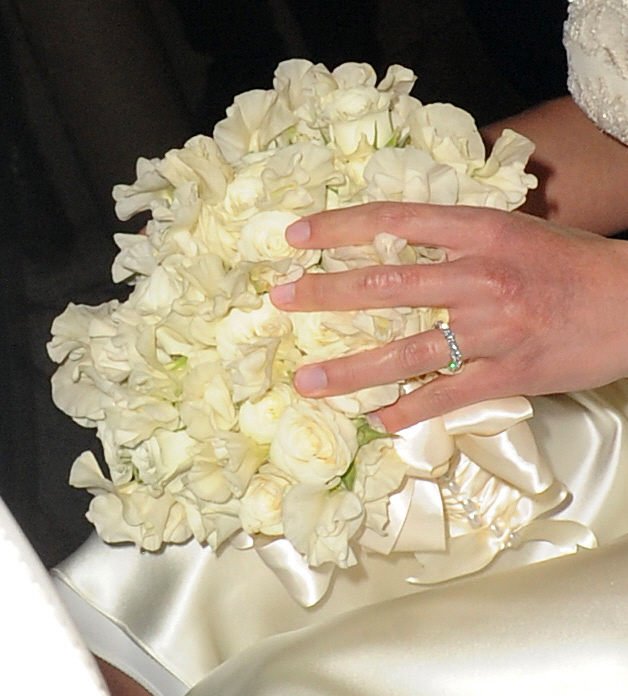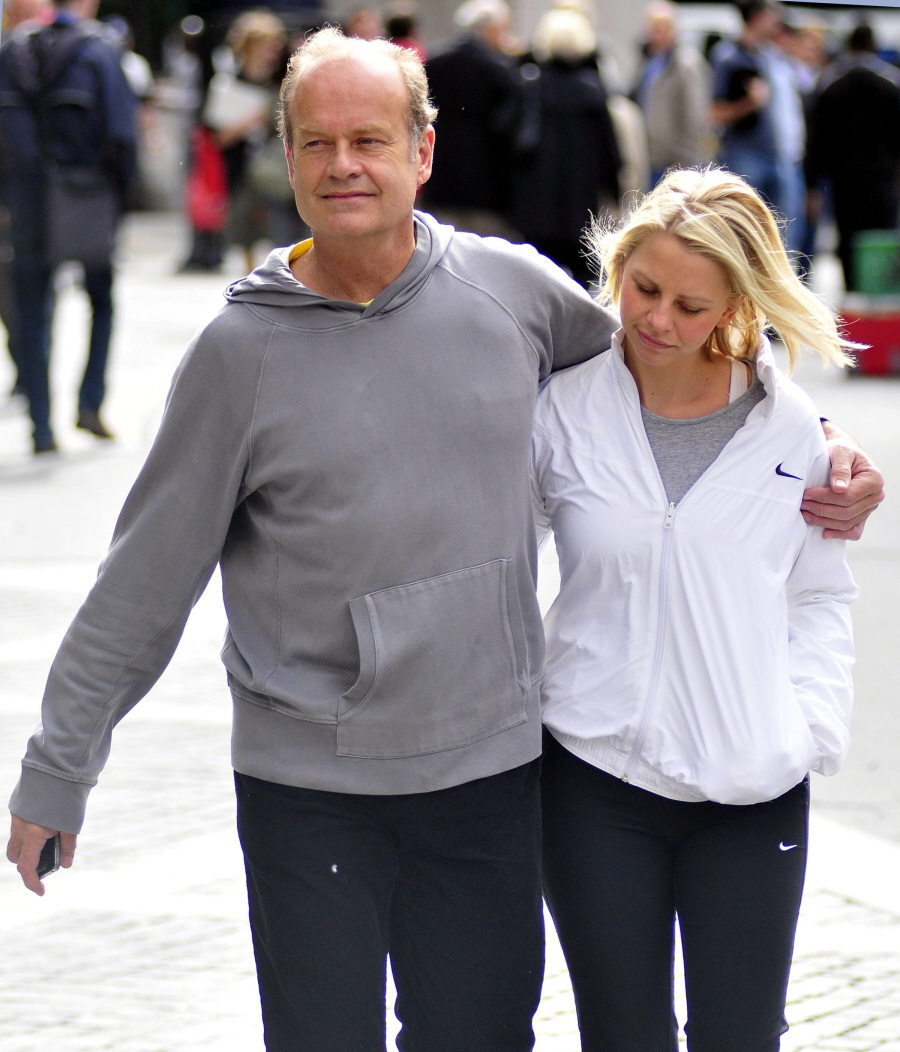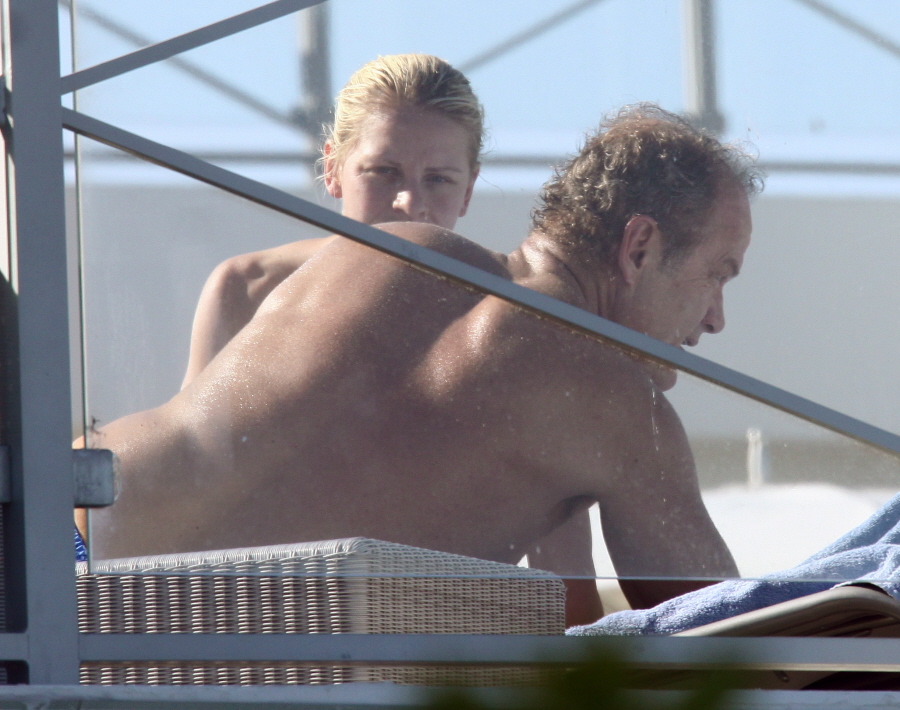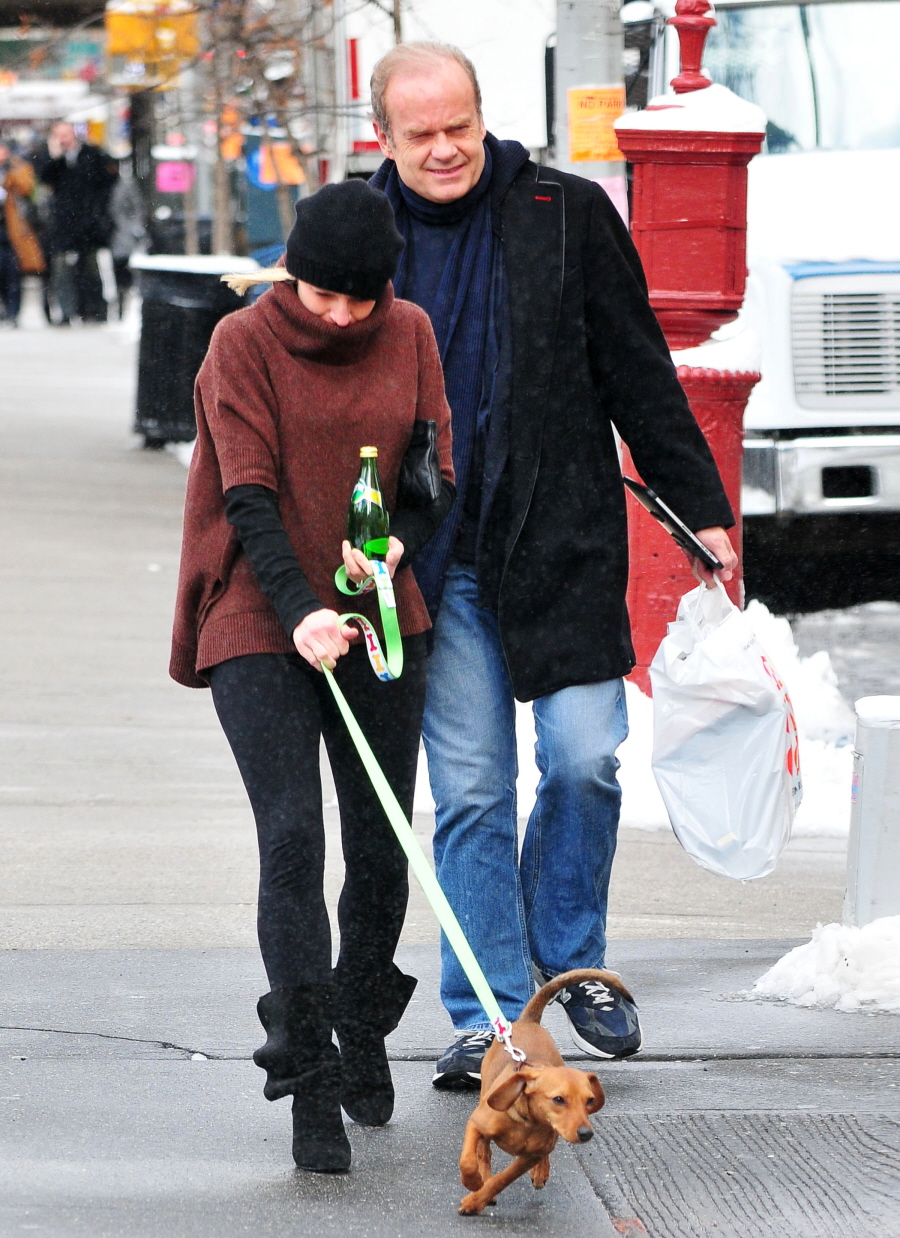 Photos courtesy of Fame.