Kelly Osbourne gets a book deal to write memoir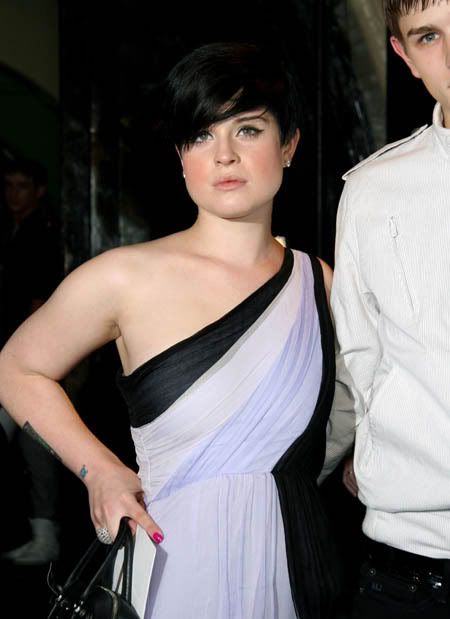 As if we possibly needed more reasons to be jealous of young celebrities, 23-year-old Kelly Osbourne has inked a book deal to writer her memoirs. Yes, at 23. Normally it kind of grates on my nerves when someone writes a memoir before the age of 40. But Kelly has lived quite an unusual life, and I have no doubt she's got enough experiences – and opinions – to fill up a book or two.
Virgin editorial director Louisa Joyner has signed up a first book from Kelly Osbourne, daughter of rock legend Ozzy and his wife Sharon.

The book is described as a memoir based on Osbourne's experiences of growing up, from the period before she was famous to her sudden exposure to the media glare following the hit reality TV show "The Osbournes".

She "will draw upon her own extraordinary experiences to help other young women as they negotiate the minefield that is growing up," said Virgin.

Joyner said she was "hugely excited" to be publishing the book, describing Osbourne as holding "a unique place in popular culture, hugely famous and yet totally accessible, a perfect fit for the Virgin list."

M.d. John Sadler said: "We can't wait for Kelly to take the book trade by storm in the way her mother did just two years ago." The as yet untitled debut will be published in May 2009.
[From The Bookseller]
Considering all the celeb books I wouldn't read, I have to admit that for some reason I would be fairly interested to read Kelly's. From her family's TV show we know she's probably got some pretty good stories. They are, if nothing else, an animated bunch. I'm sure they found shocking ways to torture each other long before it was routinely caught on television. She'll probably also include some of the traditional feuds and squabbles with other celebs – that's a great way to make sure it sells.
Kelly's also had some long battles with drugs and alcohol and her weight. Frankly her weight has never been that bad, it's just not in line with celebrity standards of slim. But she has lost quite a bit lately and seems to have gained some confidence with that. Kelly's mother Sharon also struggled with her weight before finally having a gastric band put in.
Brother Jack is also documenting the family's history, though in a slightly broader context than Kelly. He's making a documentary/film memoir of Ozzy's life, along with his former Black Sabbath bandmates.
Kelly Osbourne is shown at fashion week on 9/8/08. Credit: Fame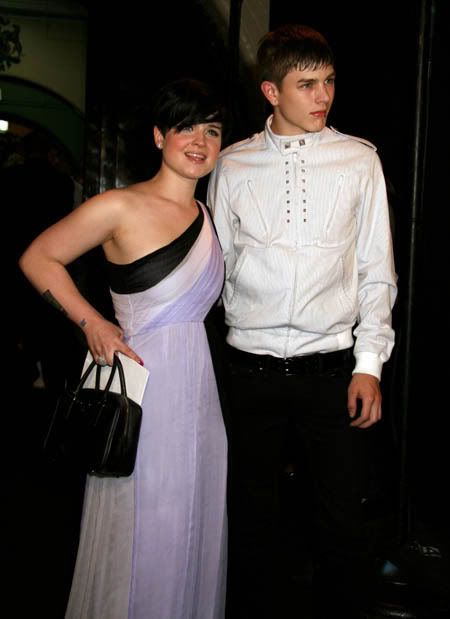 Written by JayBird

Posted in Books, Kelly Osbourne

- Friends reunion on Ellen [Popsugar]
- Lindsey Vonn watches Tigers kids [Lainey Gossip]
- George Michael fell out of a car going 70mph [D-Listed]
- Real Housewives of Orange County recap [Reality Tea]
- New Man of Steel trailer [Pajiba]
- Jared Padalecki's hot bod [Buzzfeed]
- Doctors confirm Taylor Swift's new boobs [Evil Beet]
- Catherine Zeta-Jones finished treatment [CDAN]
- Anna Paquin hates the paps [Celebslam]
- Lance Armstrong is gross [The Blemish]
- What is Barbara Palvin wearing? [Moe Jackson]
- This is Petra Nemcova? [SVC]
12 Responses to "Kelly Osbourne gets a book deal to write memoir"