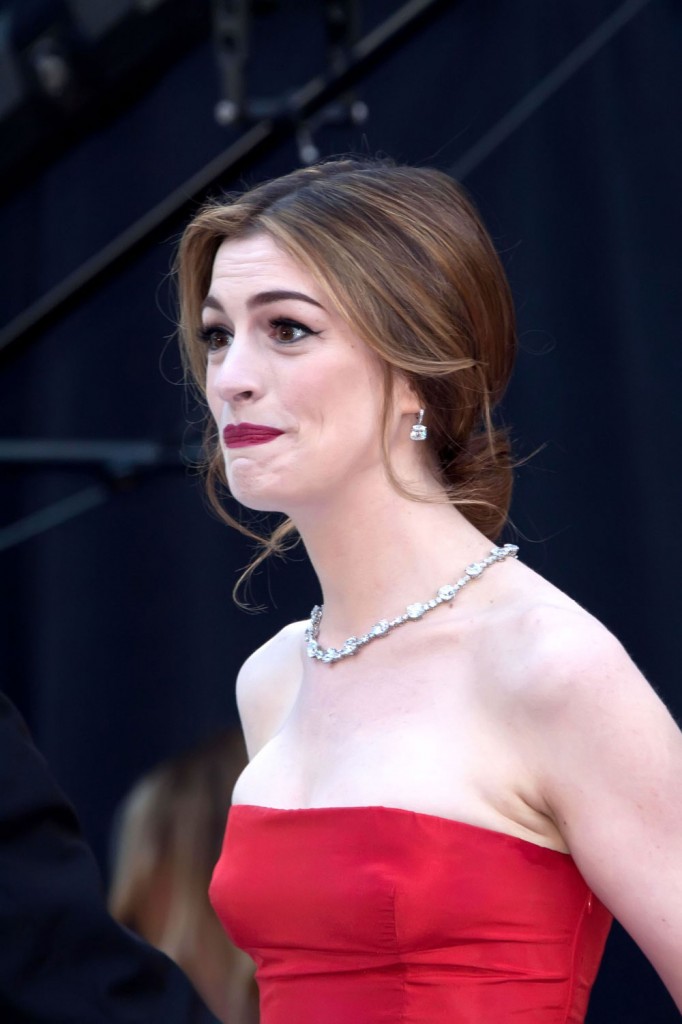 Last night's Academy Awards were the most boring and interminable I can ever remember and that's really saying something since they clocked in at only three and a half hours. The highlights included a couple of clever clip montages, a lot of beautiful outfits on Anne Hathaway, a couple of funny speeches, and some decent visuals and backdrops that I would compare to an impressive presentation during an otherwise dry and educational class field trip to the planetarium.
Bizarre theme meets very lame jokes
The theme was some kind of tribute to the olden days of film meets "hip and young" hosts in the form of Anne Hathaway and James Franco. They tried to make the awards young and accessible this year, but it felt incredibly cheesy and hoaky and all they managed to do was suck all the glamor and exclusivity out of it.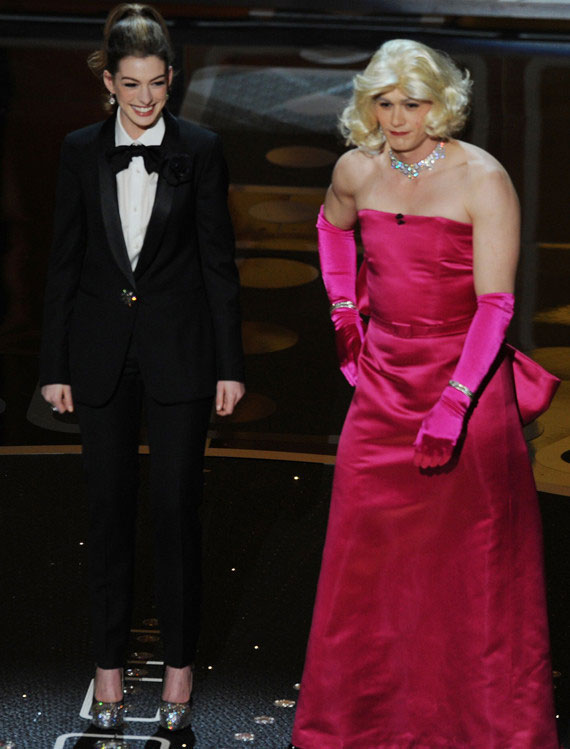 James Franco was high and distant, Anne tried very hard
First of all, props to Anne Hathaway for doing her best with the very sh*t material she was given. The dresses she wore were stunning, she was enthusiastic and thrilled to be there, and she seemed to really enjoy herself. That said, she was also bland and immature. At one point she even started giggling uncontrollably. Franco just kind of delivered his incredibly bad lines, though, and he looked stoned and acted like he was just doing his job. The best skit that these two did, and that's not saying much, was some kind of cross dressing number in which Hathaway donned a lady tux and sang a cheesy little diddy about how Hugh Jackman dissed her. Franco came out dressed as Marilyn Monroe and qipped "I just got a text message from Charlie Sheen."

Jokes were bad and dated
James and Anne started out the night strong with a very clever and funny clip Inception-themed montage of some of the nominated films. (Above) They went into former host Alec Baldwin's dream, going deeper to look like they had bit roles in The Social Network, The Fighter, True Grit and The King's Speech. In the elevator on the way down they ran into Morgan Freeman, who narrated "So the naked girl from 'Love and Other Drugs' and the guy from General Hospital continued through Alec Baldwin's dreams as they prepared to host the show."
Other than that, the jokes these two read were really bad. At the beginning they gave a shout out to their mom and grandmother in the audience, who delivered equally bad jokes like "stand up straight" and "I just saw Marky Mark." Unlike when Ellen hosted in 2008 and name-dropped people in the audience it felt more like open mic night at amateur comedy hour.
Other bad jokes included: "It was a good year for lesbians… 'The Kids are All Right' – Lesbians, 'Black Swan' – Dancing Lesbians, 'Toy Story 3′ – Where's the dad?"
James Franco: "I am six degrees of Kevin Bacon separated from our next presenters. Look it up on the Internet." I did see that on the Internet. In 1998.
Franco on how he was offended by the movie titles this year. "Winter's Bone, Rabbit Hole, How to Train Your Dragon, that's disgusting."
Franco also mumbled something when introducing Jake Gyllenhaal and Amy Adams about how one of them kissed his co-star. He quickly added "in a movie," as if kissing someone was scandalous otherwise. It was just bizarre.
Maybe Franco realized how f'cking bad his lines were and was just trying to get through the night.

Clip montages were very good but they were few and far between
There was an excellent autotune-the-news Gregory Brothers-type mashup (above, version updated thanks to Helen!) featuring Harry Potter and The Sorcerer's Stone the Deathly Hallows Part 1 (Thanks Anna!), Toy Story 3, The Social Network and Twilight: Eclipse. I could only find that very crappy version online of this clip that probably cost over a million to produce. That speaks volumes about how well the Academy grasps technology. They're back in the days when "Six Degrees of Kevin Bacon" was relevant.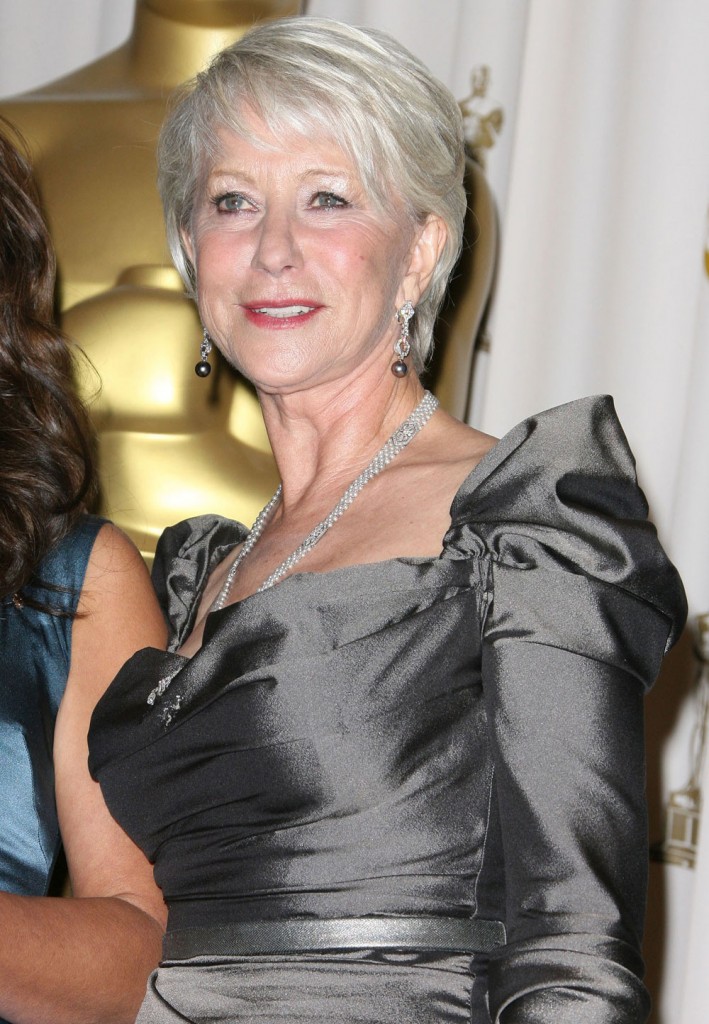 Best Presenters
Jude Law and Robert Downey Jr. presented for visual effects and film editing. They played good cop, bad cop and RDJ complained about how the visual effects people bugged him on set. They were very natural and funny together and would have been much better hosts than Hathaway and Franco. Jude made a good joke, delivered effortlessly "If it wasn't for them [the special effects people], your closest association with a superhero would be in 2001, when you got busted in a cheap hotel with a woman dressed as batgirl." RDJ said "first of all that cheap hotel room cost $1,250 a night, secondly it was 2000, and most importantly she was dressed as wonderwoman."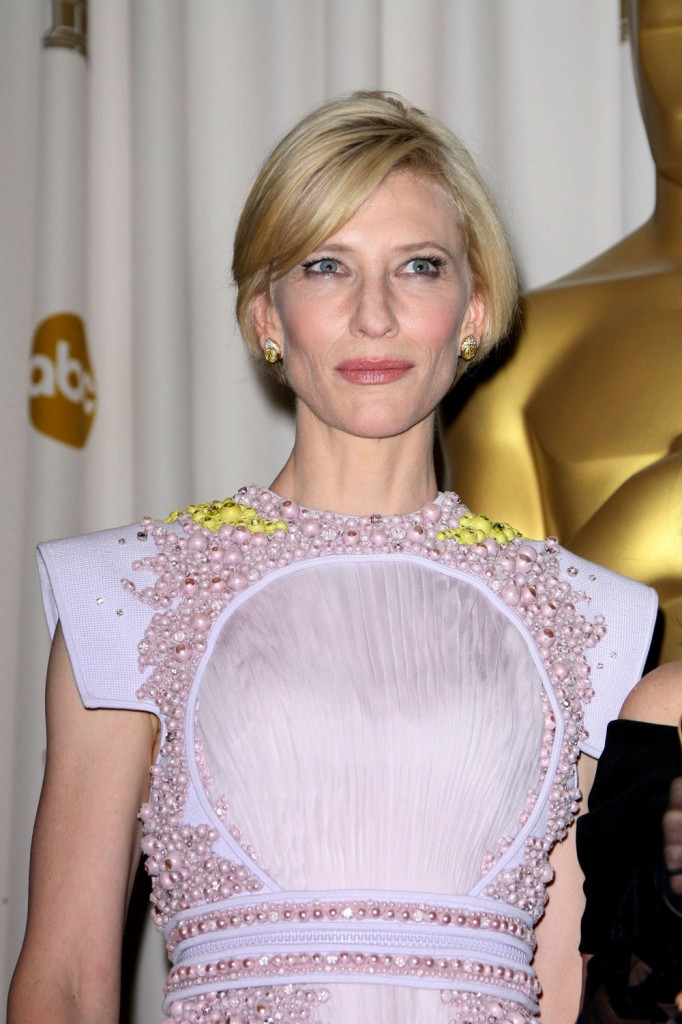 Cate Blanchett was brilliant with a very quickly delivered "that's gross" after seeing the clip from The Wolfman during Achievement in Makeup.
Russell Brand and Helen Mirren were cute and clever with a French and English banter while presenting Best Foreign Language film. They would have made an amazing hosting team.
Kirk Douglas was hard to understand while presenting Best Supporting Actress. The dude is 94 years old and suffered a stroke nearly 15 years ago. He made jokes that were better than most of the ones that Franco and Hathaway delivered. He cracked that Franco "looked better out of the cave," said some things about beautiful women and then tried to joke about humor among different nationalities. "Hugh Jackman is laughing. Everyone in Australia thinks they're funny. Colin Firth is not laughing. He's British."
Billy Crystal came on and talked about the late great Bob Hope, who hosted the Academy Awards for 18 years. He told some lame jokes and talked about how he met Bob Hope the first time and got flipped off by him from the audience. They showed clips of Bob Hope making jokes and he was funnier and more entertaining than James Franco or Anne Hathway could ever hope to be.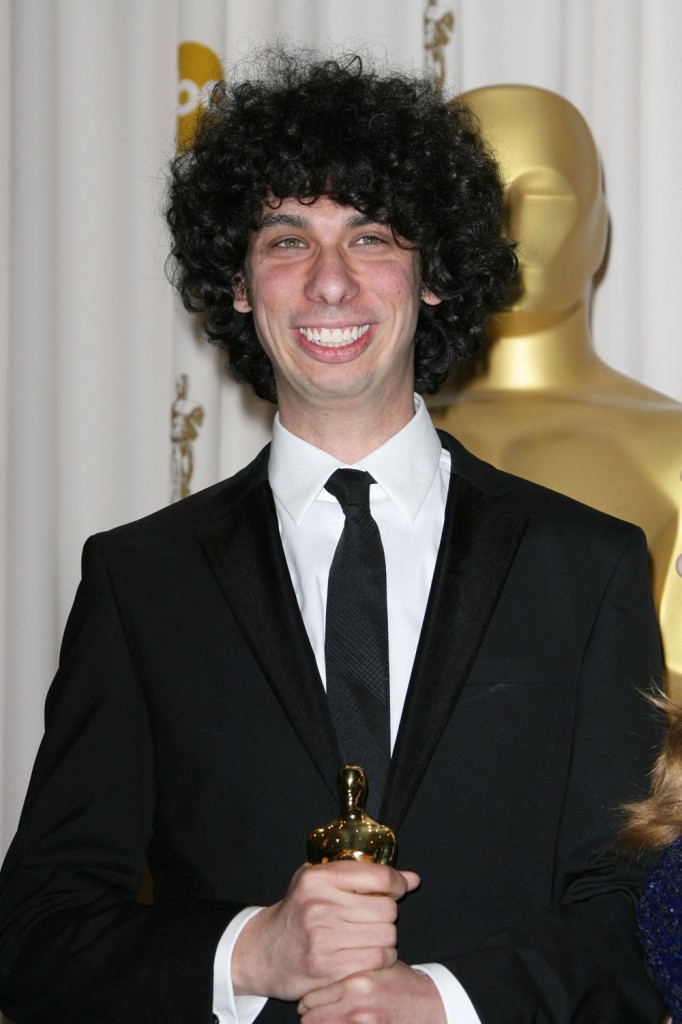 Best acceptance speeches
Floppy-haired Luke Matheny took home the statue for Best Live Action Short Film for God is Love. He joked that he should have gotten a haircut, told everyone to check out the films on iTunes, and thanked his mom who did craft services for the film. He was thrilled to be there but he kept his cool and remained very funny.
Director Charles Ferguson gave some admonishment to the financial industry when he accepted for Best Documentary for Inside Job. This was very well put and succint. "Three years after a massive financial crisis caused by massive fraud, not a single financial executive has gone to jail and that's wrong." I need to see this movie. I just read that Matt Damon narrated, so I'm going to download it on iTunes tonight.
Singer/songwriter Randy Newman won best song for Toy Story 3's "We Belong Together." He really grasped something that was lost on the Academy and joked that he didn't want to thank people because he "wants to be good television." He joked "My percentages aren't great, I've been nominated 20 times and won twice." He also bitched that only have four songs in the category. He was funny as hell.
The King's Speech's David Seidler, 73, won for best screenplay. "My father always said to me, I would be a late bloomer. I believe I'm the oldest person to win this particular award. I hope that record is broken quickly and often." He also thanked "her majesty the Queen, for not putting me in the Tower of London for using the Melissa Leo f word."
A long night with some mildly interesting parts
Overall the night dragged on and it felt like the Oscars lost their luster. We can look forward to plenty more mediocre ceremonies in the years to come. The Academy made a joint announcement with ABC that they'd re-upped their contract until 2020. Maybe in ten years time they'll start writing jokes that would have been culturally relevant in 2011.
Drag screenshot via Huffington Post. Other photos credit: WENN.com