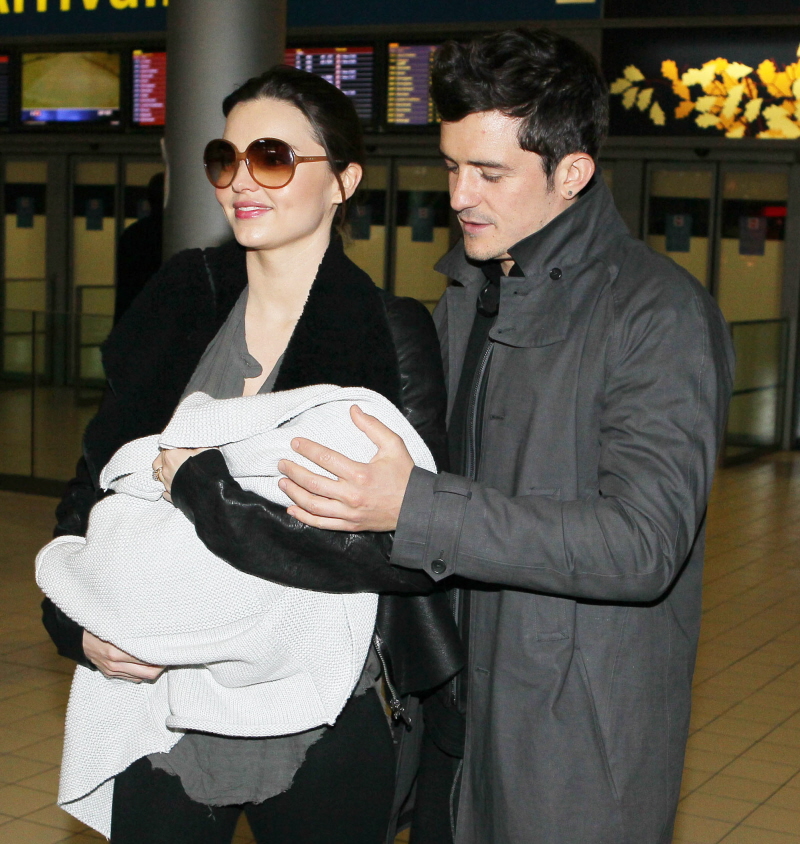 I have to admit, I've never, ever, EVER seen anything with Orlando Bloom. Even back when he was relevant, circa 2002, I was never into him. He just seemed so fancy and silly. BUT… I like the new Orly. This new Orlando is steadily growing on me. This version is a devoted husband to his wife, Miranda Kerr, and he's a new father to baby Flynn Kerr-Bloom, and he just seems like this is the happiest he's ever been. Like, he just looks as if he completely adores being in the company of his wife and son. It's so cute. And I think it's real – he's not that good of an actor, you know? He just loves his life right now.
Anyway, these are new photos of Orly, Miranda and Flynn exiting de Gaulle airport in Paris this morning. I love that even when Flynn is in Miranda's arms, Orly still has his hand out to support Flynn's neck. Or is he trying to make sure the photographers don't get a shot of Flynn? I don't know. Miranda looks great too – she's the one who is way more relaxed.
Apparently, they're in town for Paris Fashion Week. Do you think Miranda will walk a runaway or two? I doubt it. She's probably just there to put in some appearances beside the catwalk.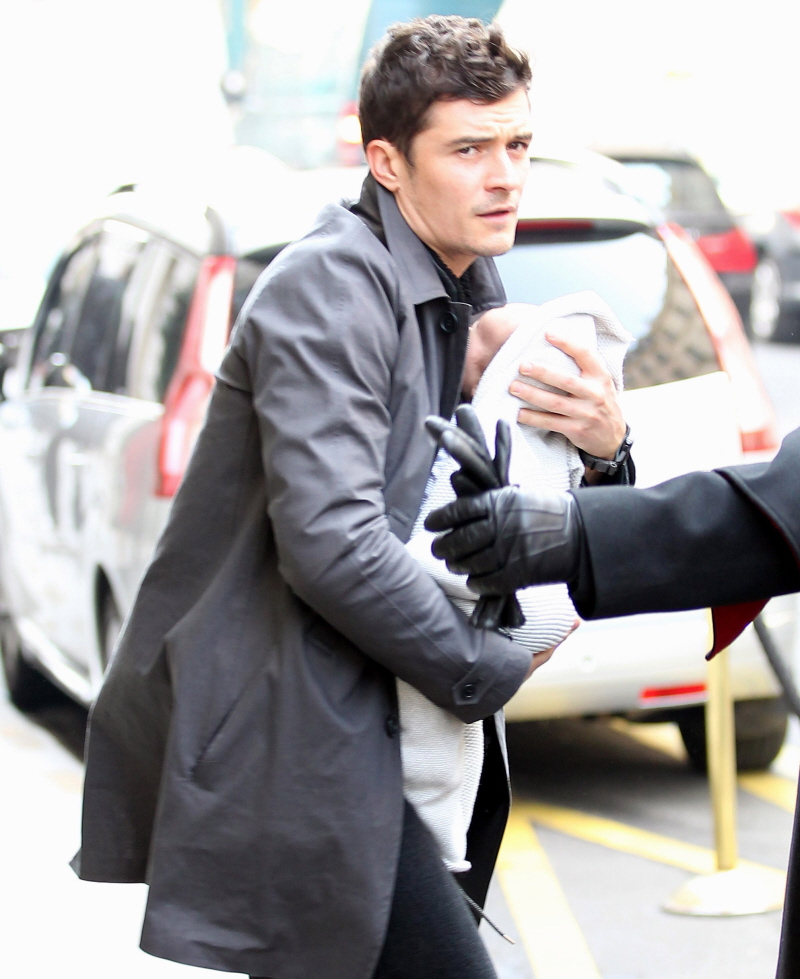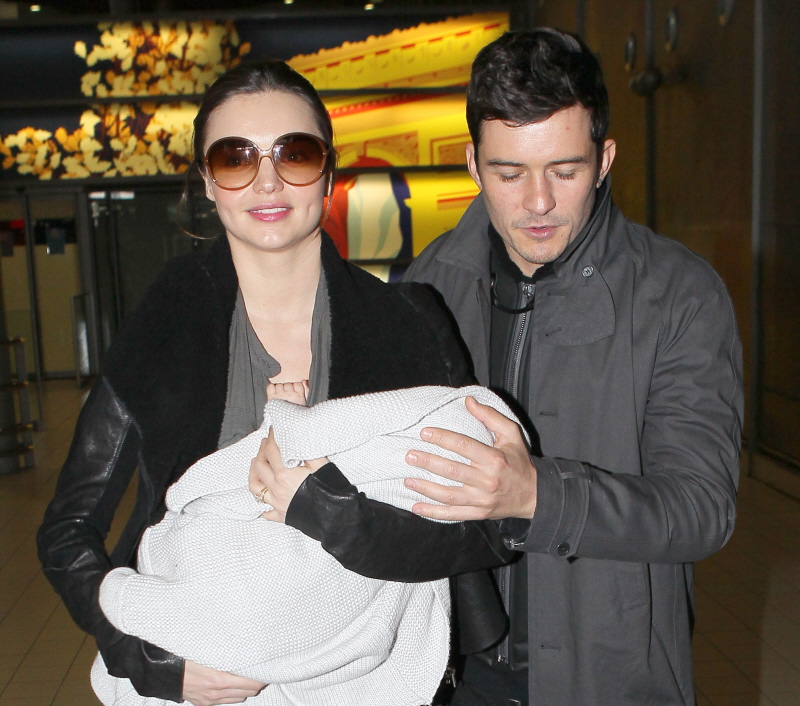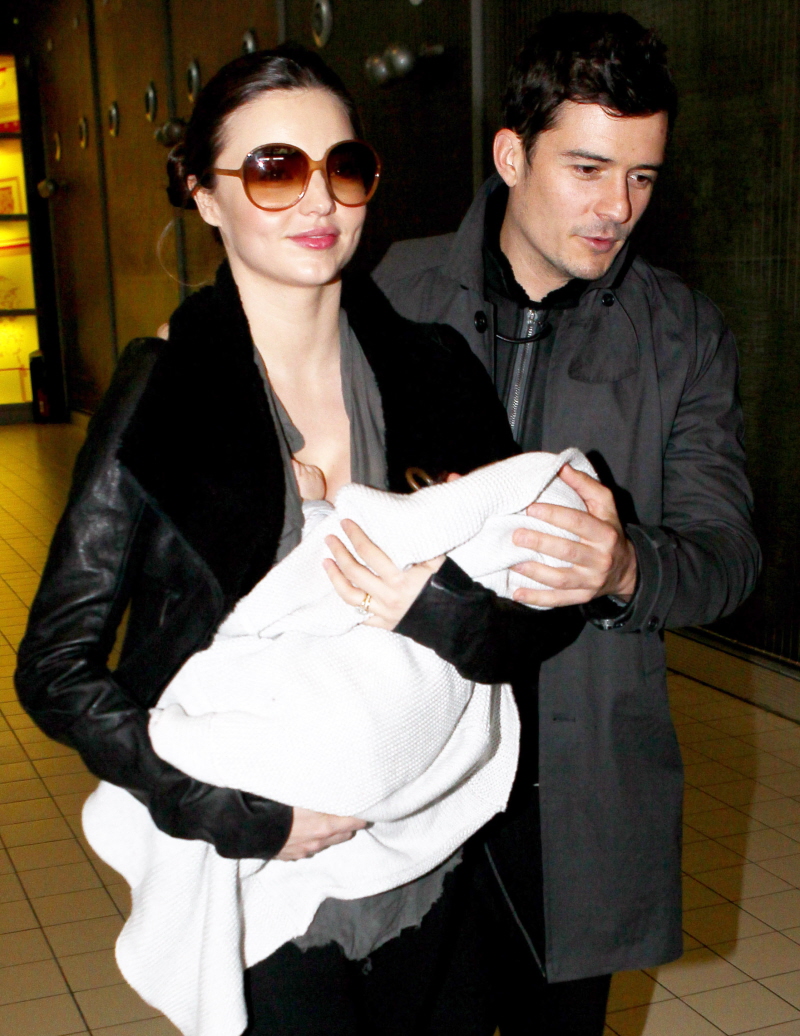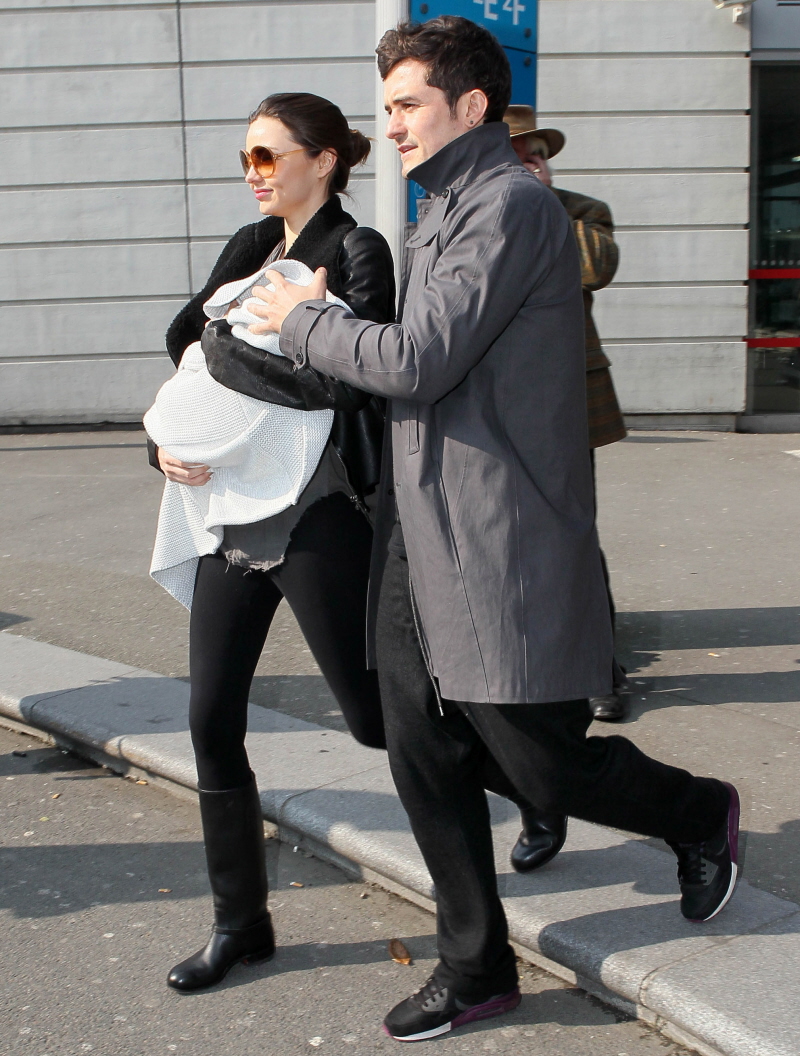 Photos courtesy of Fame.