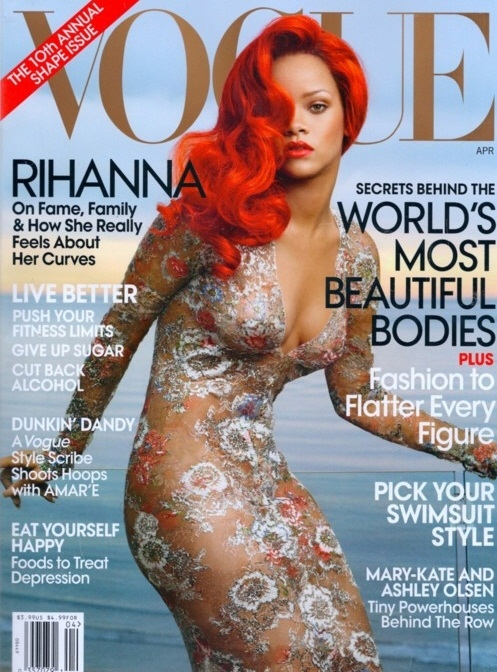 As we previewed last week, Rihanna is the April cover girl for Vogue Magazine. Here are some additional shots from her Annie Leibovitz pictorial. Too many closeups for my taste, and too little fashion. Also, this seems like a very un-Leibovitz shoot. It reads more like Mario Testino, which is odd. Anyway, in the cover shot, Rihanna is wearing Chanel. I still like the dress – it's just Rihanna's awkward body language that bugs. Anyway, there aren't a ton of excerpts from her interview yet, but here is a little bit:
Rihanna has been hurt before, but this time it was by someone she has known all her life. The singing sensation shares how her relationship with her father fell apart after he sold her out to the media.

In the April issue of Vogue, the 23-year-old superstar reveals that her dad Ronald Fenty recently exposed her dirty laundry to the tabloids and gave them the rights to some of her childhood photos.

"It really makes me question what I have become to my father. Like, what do I even mean to him?" a tearful Rihanna told the magazine. "It's really strange. That's the only word I can think of to describe it, because you grow up with your father, you know him, you are a part of him, for goodness' sakes! And then he does something so bizarre that I can't begin to wrap my mind around it. You hear the horror stories about people going behind people's backs and doing strange things, but you always think, Not my family. My father would never do that to me."

While she has a hard time grasping his motive, this is not the first time he has betrayed her. After Chris Brown assaulted her two years ago, Fenty called up the media to offer his two cents.

"That was the first time," she continued. "My dad went to the press and just told them a bunch of lies. Because he hadn't talked to me after…that whole thing…. He never called to find out how I was doing, if I was alive, nothing. He just never called. He went straight to the press and got a check. And now he does it again."

But after several attempts, RiRi is done trying to mend the broken relationship. "Now I'm like, Whatever, I tried."
[From Rap-Up]
Wow, I didn't know Rihanna's dad was such a bastard. I thought she went to stay with her family for a short time after Chris Brown beat the hell out of her? Maybe she stayed with other family members, and not her father.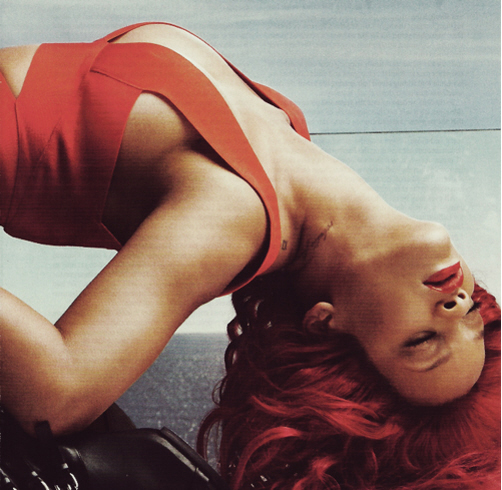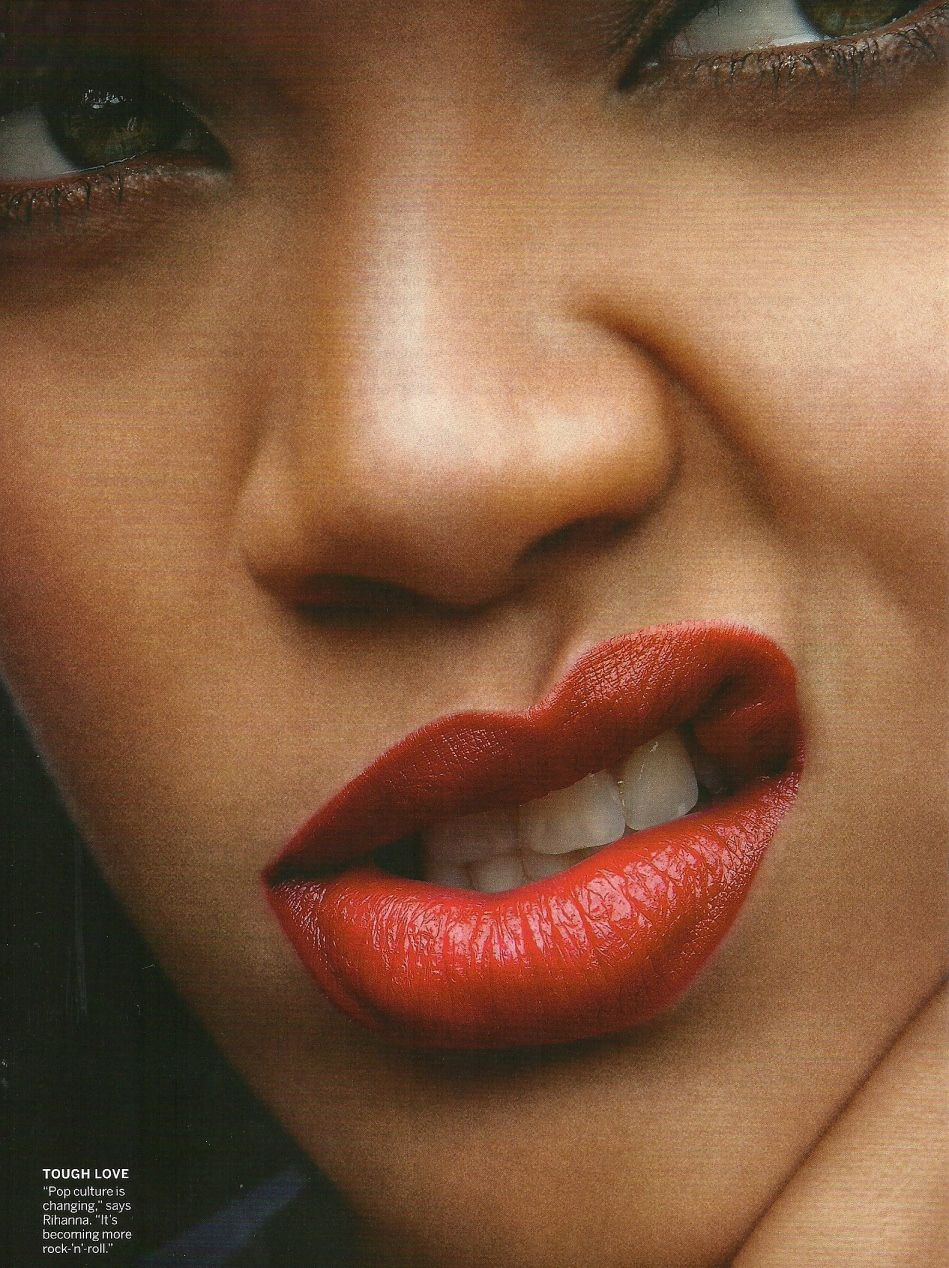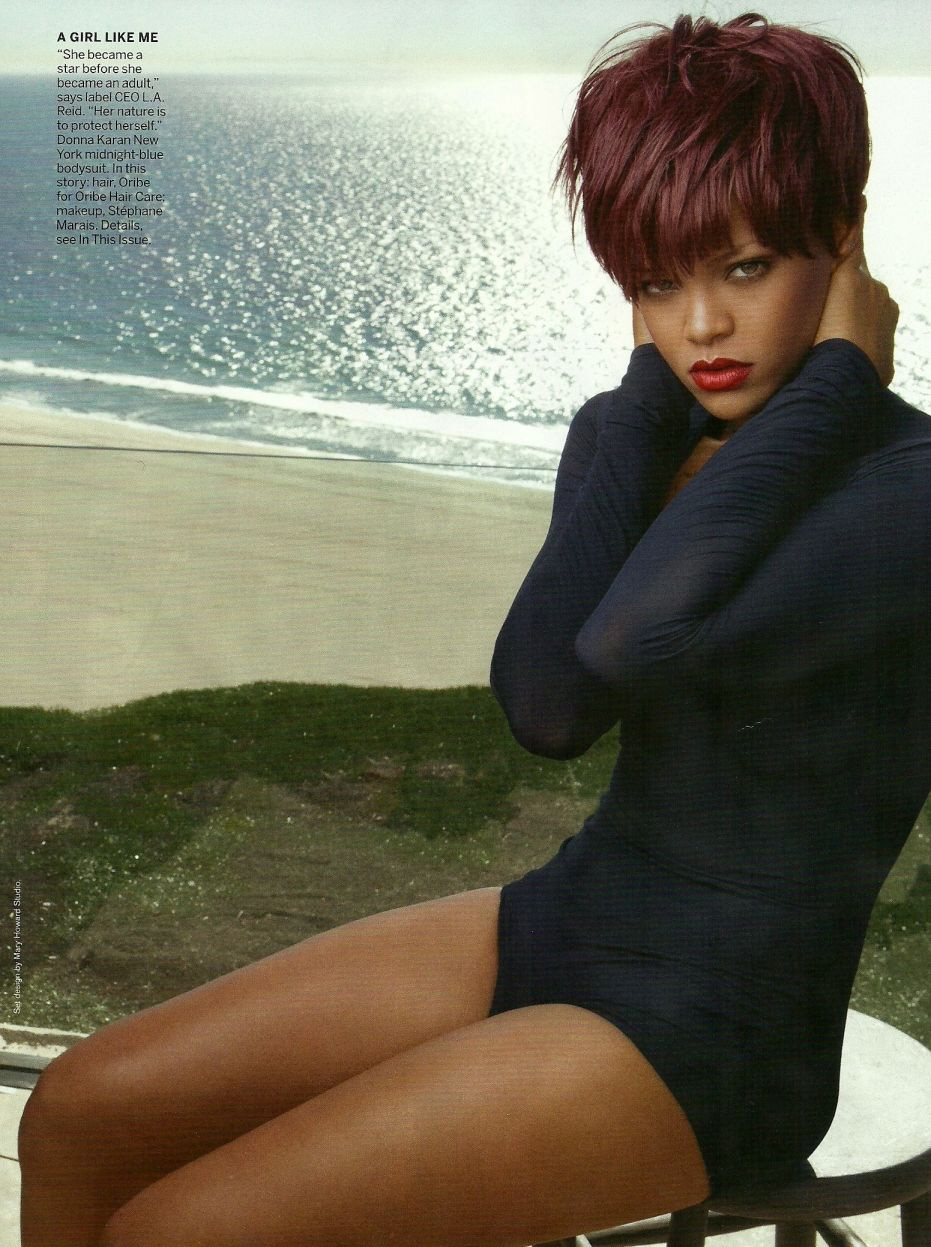 Vogue photos courtesy of The Fashion Spot.