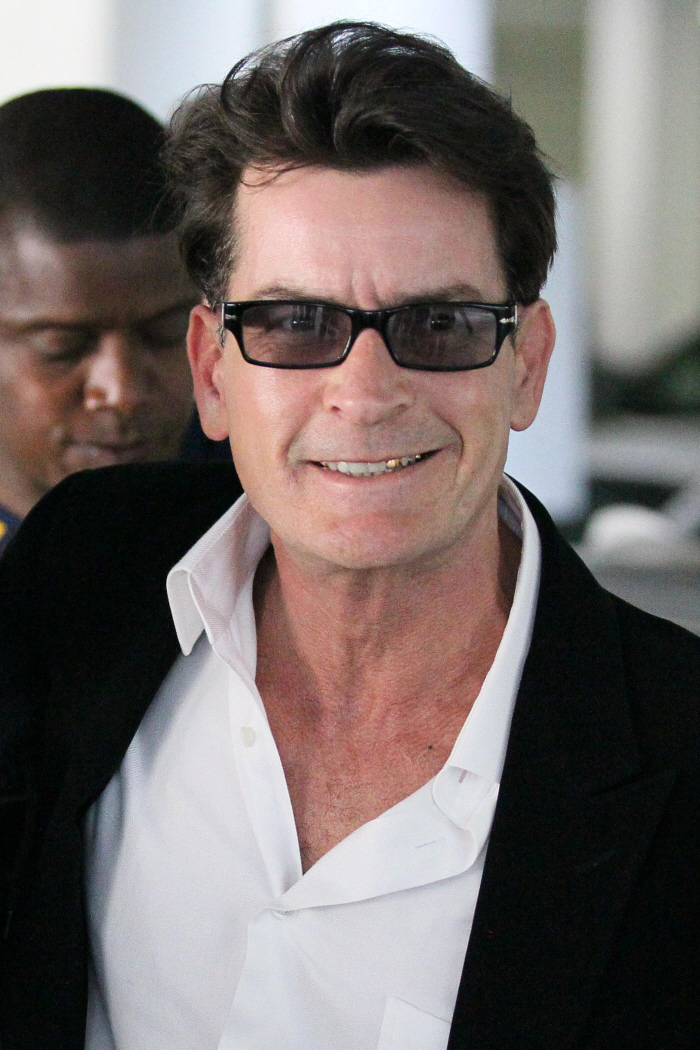 Radar Online has the news that Charlie Sheen is being ordered to submit to an exam by a psychologist before he'll be regranted any sort of joint custody or visitation with his three year-old twin boys, Max and Bob. It sounds like a good first step, but why is he being given yet another chance by the boys' mom, his ex Brooke Mueller? I'm sure it has something to do with that mansion he rented her and whatever cash comes along with that. And Brooke could also be motivated by the fact that she wants Charlie to make an appearance on her reality show with Paris Hilton's family. Her lawyers recently requested that a temporary restraining order she took out against Charlie be lifted once it expires today. Ratings and money trump child welfare yet again. At least she's making him submit to a psych test for appearance's sake.
Sheen, 45, hasn't seen the twins since cops made him surrender them to soon-to-be ex-wife Brooke Mueller — the emotional moments all caught on our cameras.

While the terms of Sheen and Mueller's custody agreement have remained confidential, RadarOnline.com has learned one clause — which Sheen agreed to — is that he have a full psychological evaluation.

"Charlie must submit to a mental health evaluation with a licensed professional before he can see Bob and Max," a source with knowledge of the situation said.

"Charlie won't see the boys until he sees a psychiatrist, that is someone neutral, that hasn't previously treated him."

The former Two and a Half Men star has not submitted for the test yet, RadarOnline.com has been told.

His camp did not return our request for comment.

Mueller, 33, has had primary custody of the boys since a court issued a temporary restraining order earlier this month; a court hearing for the TRO was scheduled for Tuesday morning but was taken off calendar.

We first reported how Mueller had demanded Sheen sit for the exam during the tense negotiations because she was "extremely concerned" for the safety of Bob and Max in their father's presense.

"Charlie knows what he has to do to see the boys," the source added.

"If he wants to see them, he will do it. Charlie agreed to these terms in the custody agreement. He has to adhere to the terms."

Added the insider: "The fact is though that before Charlie's problems began in the last several months, he had had little or no contact with Bob and Max in the previous 16 months."
[From Radar]
Meanwhile Charlie supposedly passed a drug test administered on March 11 as part of his custody requirements. He's also allegedly planning to take his one-man crazy show down to Haiti after his friend Sean Penn convinced him to. All proceeds will go to charity. That's not a bad idea considering how much press he got for giving just one dollar out of every ticket sale for his first couple of gigs to charity.
I haven't watched the TLC special "Charlie Sheen: On The Brink" yet, but it aired on Sunday and it's waiting for me on the DVR. The promo spots made me laugh, though. When he's edited properly Charlie is damn funny. It's just when we get too much of him at once that the manic craziness comes through. He has 3 million followers on Twitter now.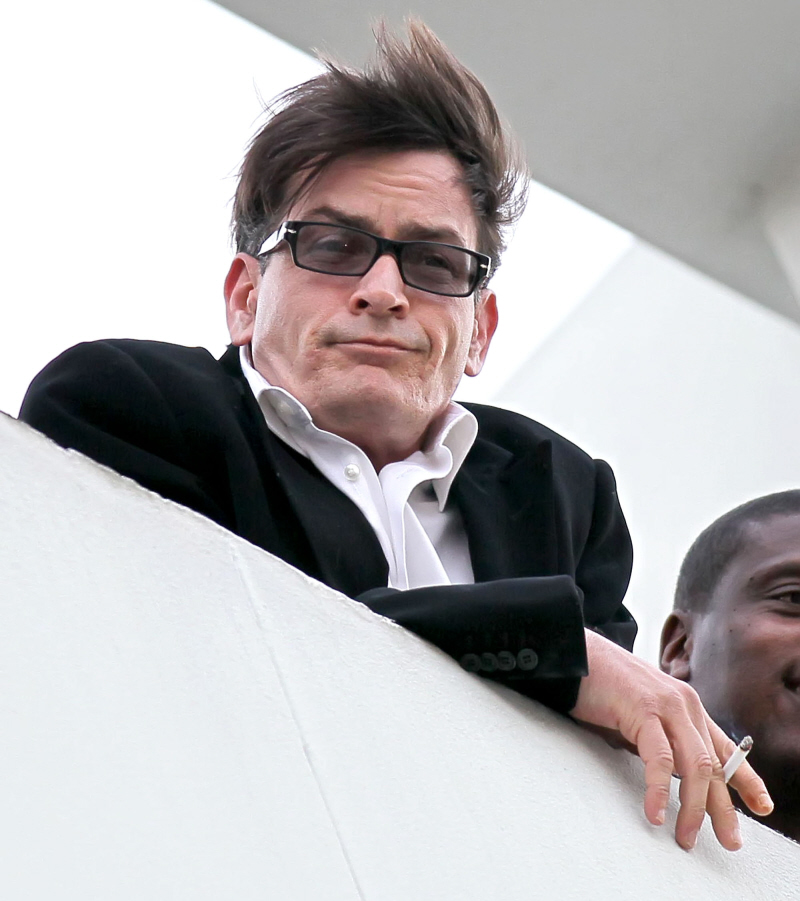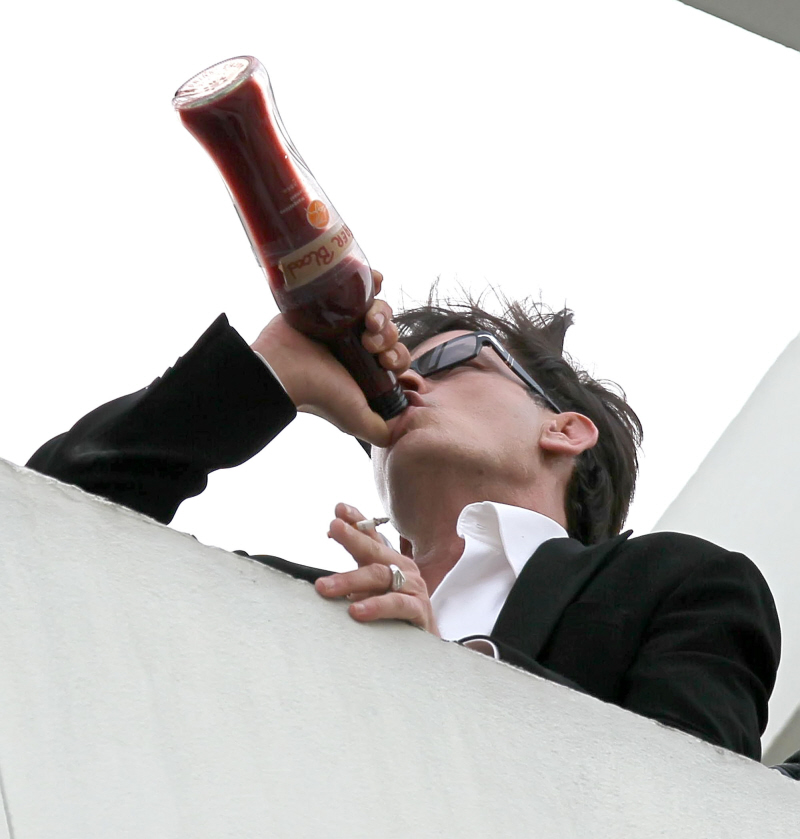 Photos courtesy of WENN.