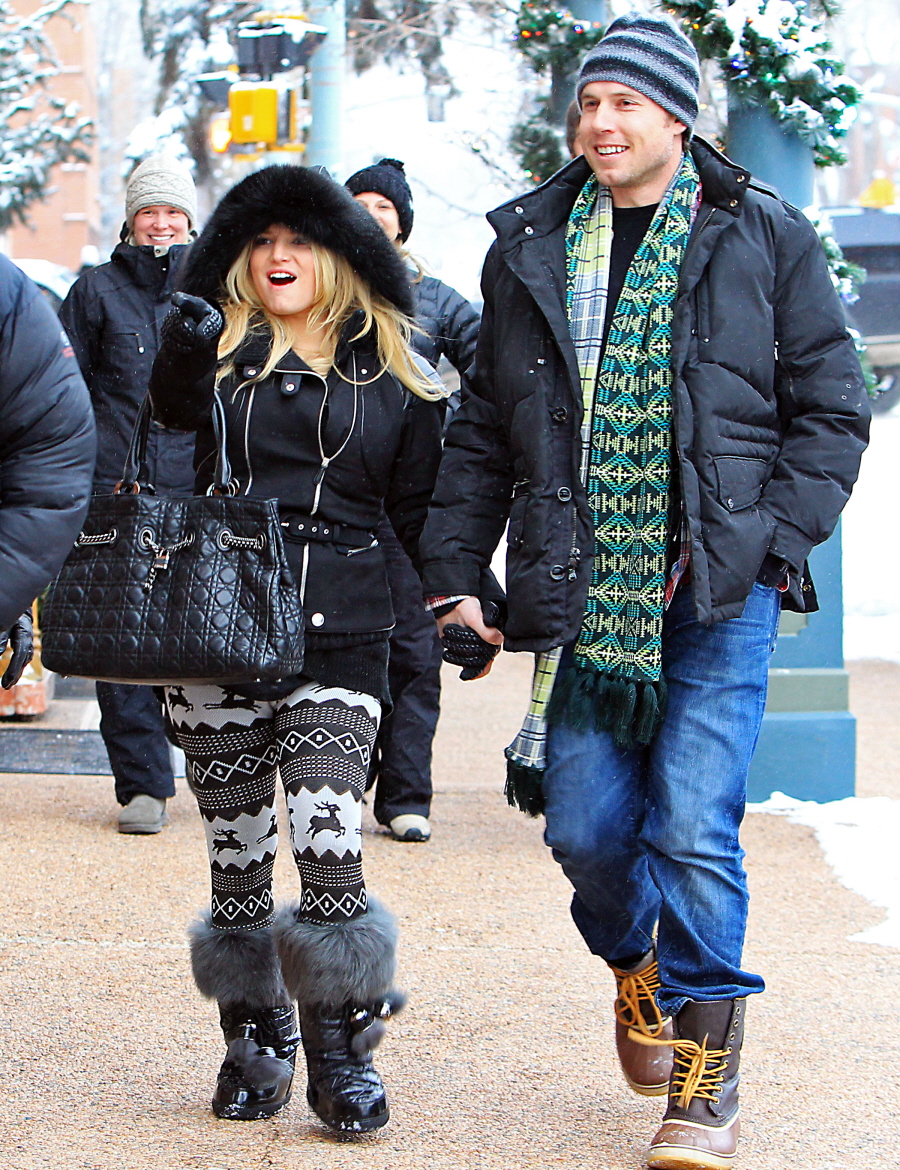 Ever since Jessica Simpson and Eric Johnson announced their engagement, there have been constant rumors about the difference in their bank accounts, and what, if anything, Jessica was going to do to protect her assets from Eric's potentially gold-digging ways. There have been mixed signals, but I believe that the last we heard, Joe Simpson and Jessica were in agreement that she would definitely need a pre-nup to protect her billion-dollar empire. And now Star Magazine has the alleged details:
Money talks before Jessica Simpson walks – down the aisle, that is! Her ultra-hands-on dad, Joe Simpson, is making sure Jess's $1 billion fashion empire will be preserved after she weds her fiancé, ex pro football player Eric Johnson – and Star has the details of the iron-clad prenup Joe has in the works with his attourneys.

"Eric is on what you might call a vesting plan," an insider tells Star. "He'll get $500,000 as a wedding present. Then, on each anniversary, he'll get another $200,000. Is he and Jessica make it to five years of marriage, he'll get an additional $500,000 bonus – and a $1 million bonus is they make it to 10 years."

Not that Eric is hurting for spending money while he waits to marry Jessica: "They already have a joint checking account," adds the insider, "and Jessica also gave him his own high-limit Visa Black Card and an American Express Platinum card!"
[From Star Magazine, print edition]
I believe that Jessica already gave him credit cards, and access to one of her checking accounts, just like I believe that Eric is already on her payroll. I'll also buy that Eric has agreed to sign a pre-nup, but I don't believe these terms. There's no way Jessica would be stingy with the current love of her life! And there's no way Eric would settle for a paltry $200,000 yearly bonus, either. Two hundred thou is probably what Eric is charging just to put up with Jessica's constant farting.
But seriously, why all this drama about the pre-nup? You know that as soon as Jessica pops out a baby, she's going to get all lovey-dovey (and dumb) and tear up whatever pre-nup they have.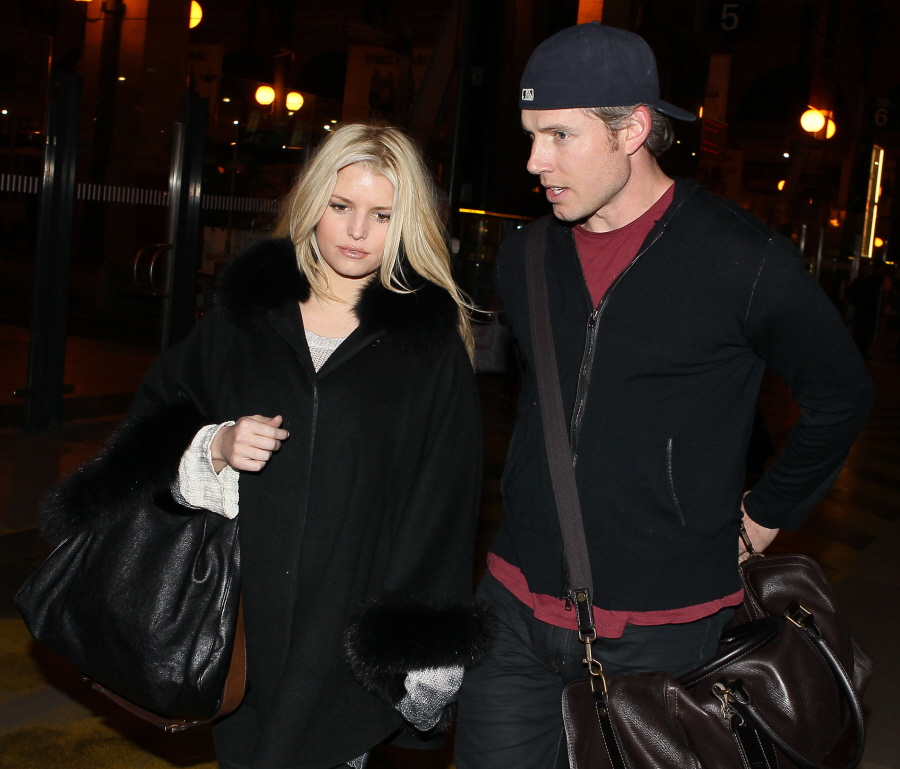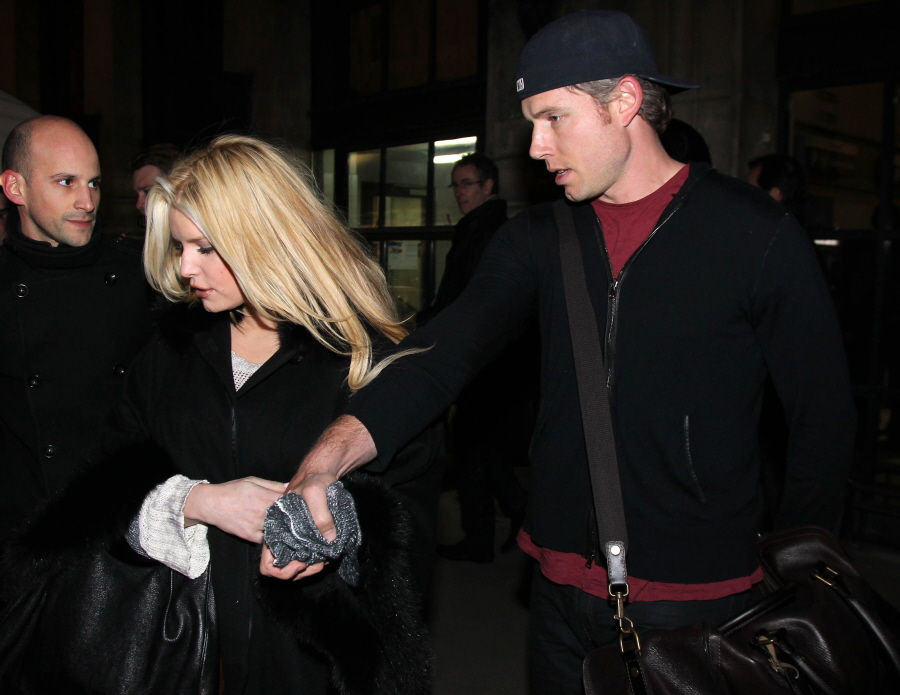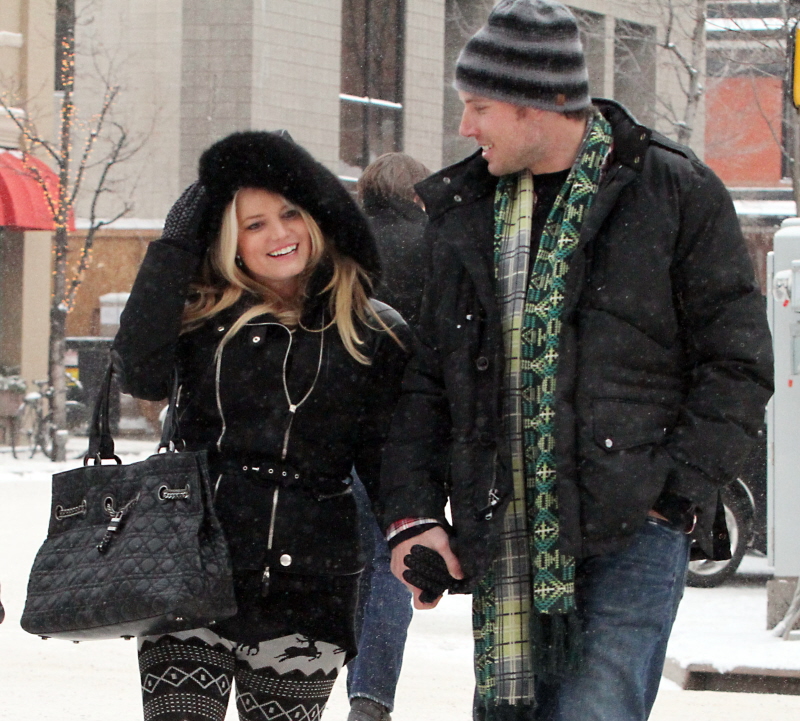 Photos courtesy of Fame.