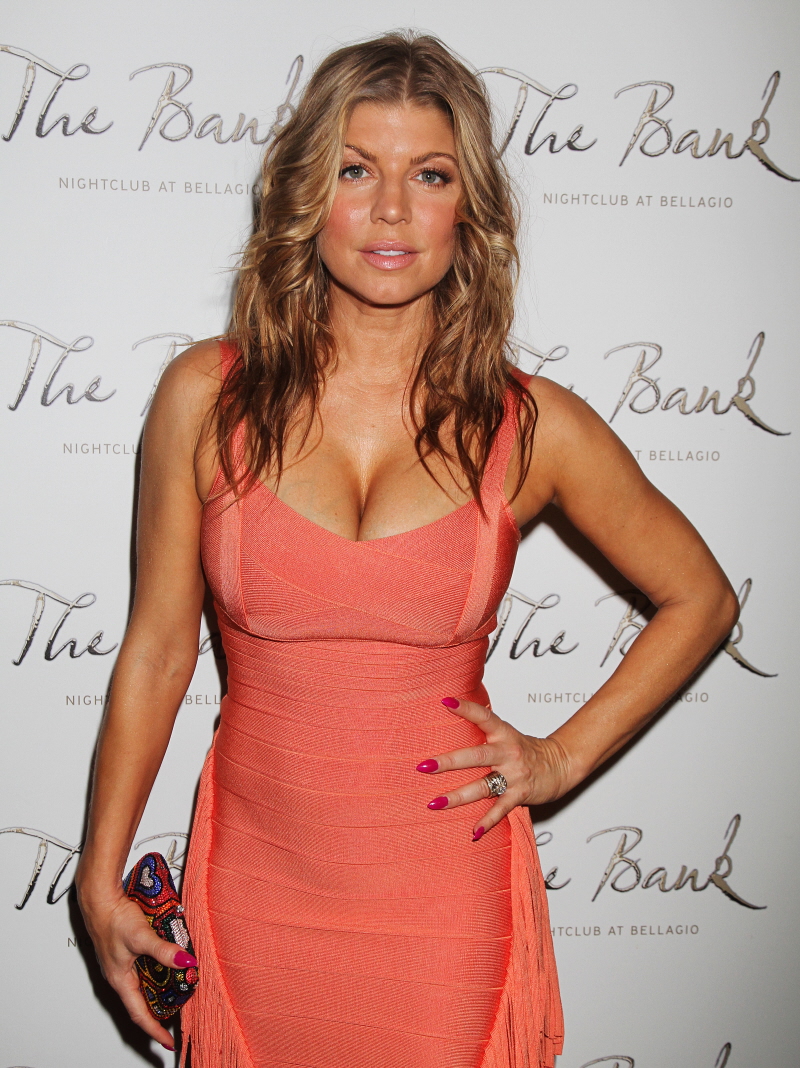 Since I don't watch American Idol, I missed Fergie's appearance on the show and the subsequent whispering about what she may or may not have done (lately) to alter her appearance. But from these photos taken at her birthday party in Las Vegas on Friday, I'm perfectly willing to discuss this now. Girl got something (else) done. Fergie has long been rumored to get the occasion nip, tuck, or complete overhaul over the years, and while it's difficult for me to pinpoint exactly what is new on her face this time, I can say that she looks much different than the last time I paid attention to her. Sure, she's lost some weight and she's got a tan. But losing weight and getting some sun doesn't change your appearance THIS much. Also – has she always been this stacked? I looked up older photos of her boobs, and yes, she's always had a nice-sized bust, these look… bigger.
There is something else funny, though: the denial. Fergie loves her denial. And she married a man who loves denial too. He loves denial almost as much as he loves bonin' budget strippers. Josh Duhamel went on Ryan Seacrest's radio show and claimed that Fergie's new look is all natural, and actually pulls out this line: "I thought she looked amazing [on American Idol]. It's amazing. You put a different colour on your lips and, uh, rumours fly. But she's the same, she's the same Fergie… I sleep right next to her every night. I like it." Lipstick? For real? Oh, Josh.
UPDATE: Here's a photo of Fergie from August 2010. I think it's something in the eye/eyebrow area: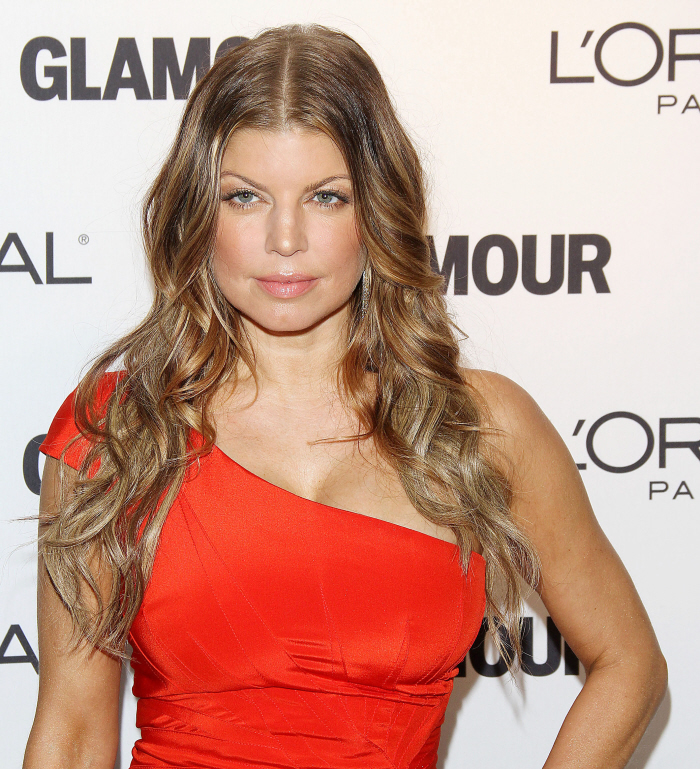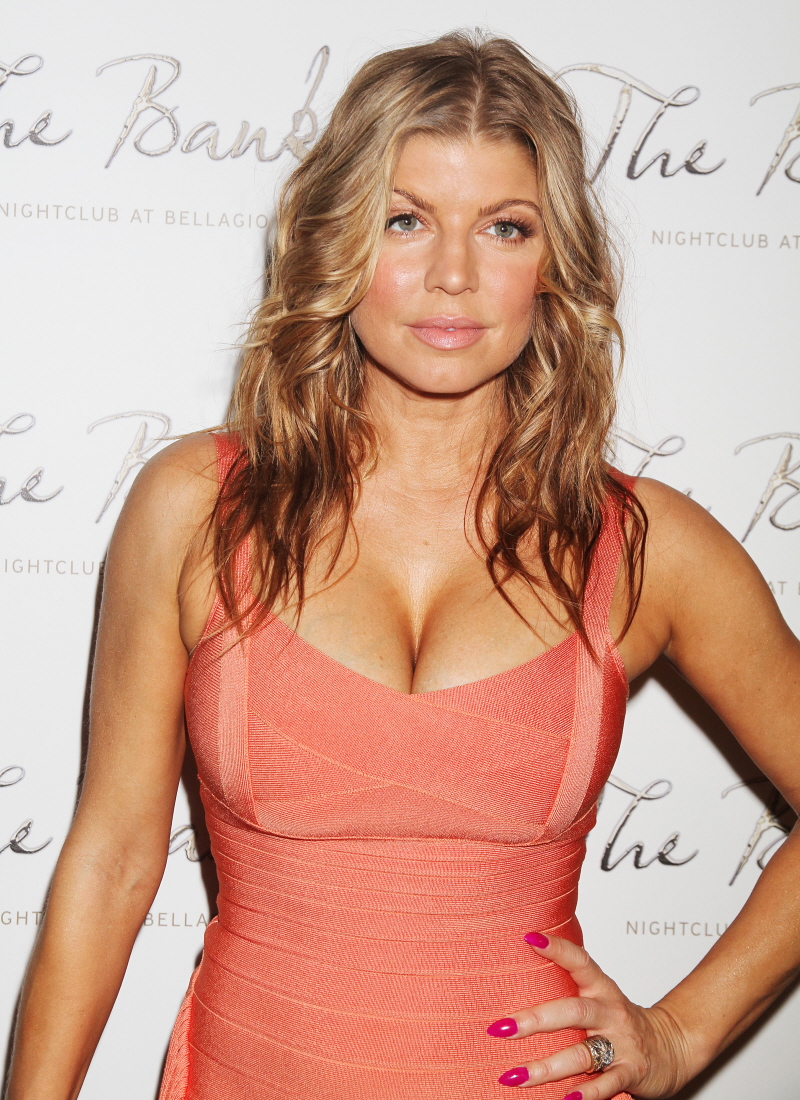 Photos courtesy of Fame.