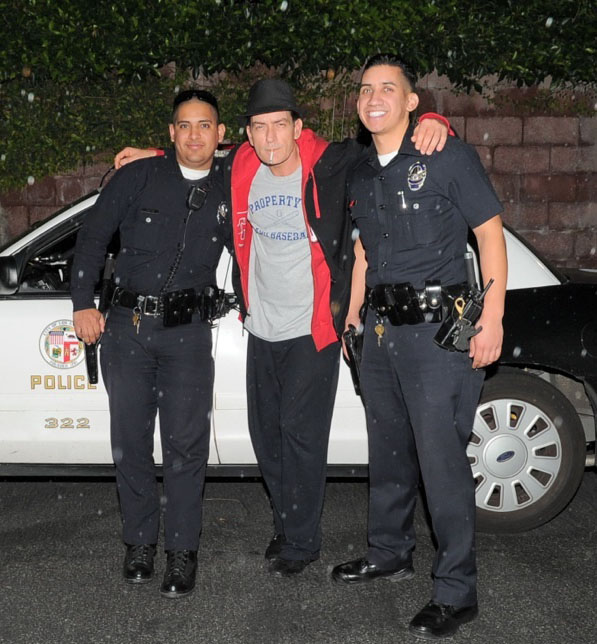 This makes me so mad! Charlie Sheen apparently used to have "custody" of two of his first wife, Denise Richards', pug dogs. One of the dogs died from malnutrition shortly after Denise took him back, so she decided to keep hold of the other guy to make sure that he was ok. Charlie now wants the dog back as a kind of mascot on his crazy tour, but Denise isn't letting the pug of her sight and Charlie is pissed. He's been tweeting that Denise is a "traitor" and "loser wh*re."
Denise is furious that Charlie Sheen is tweeting she's a dog thief, and is telling friends Charlie is actually a dog abuser … this according to sources familiar with the situation.

Back when Charlie and Denise split, Charlie took custody of her 2 pugs so the kids could play with them when they visited him — which she had before they got married. Things were ok for a while, but after Charlie's meltdown at the Plaza hotel in NYC, Denise started getting calls that the pugs were malnourished and neglected.

Things became so alarming, we're told Denise went to Charlie's and he gave her the dogs. Sadly, one of them died of malnutrition, but the other is ok.

Now Charlie wants the dog back, and sources say he just wants the pooch as a mascot on his tour bus.

As for Charlie's tweet — "We must bombard with Warlock Napalm, that traitor and loser whore #DUH -neese POOR-ARD. A VILE KIDNAPPER AND NOW DOG THIEF. HATE."

But Denise is steadfast … claiming Charlie can't even take care of himself and she's not giving up the pug.
[From TMZ]
That dog is at least 9 years old, since Denise was married to Charlie in 2002 and she's said to have had the dogs before their marriage. A pugs average lifespan is about 13 years and that little guy doesn't need to live out his days being neglected and having crack smoke blown in his face on Charlie's bus. Charlie already killed the other dog!
It's ripe that Charlie is finally lashing out at Denise. She's been nothing but gracious about him publicly, and she had many chances to dish the dirt on him but has always taken the high road. Of course he's turning on her the minute she decides to stand up to him on any issue whatsoever. Thank goodness she's keeping her daughters far away from this creep.
Denise with another one of her dogs on The Dog Whisperer. (Note: We know this is not a pug!)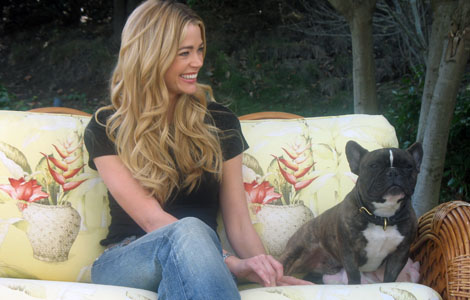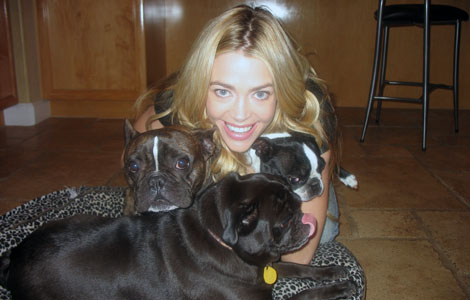 Header image from Charlie Sheen's Twitter