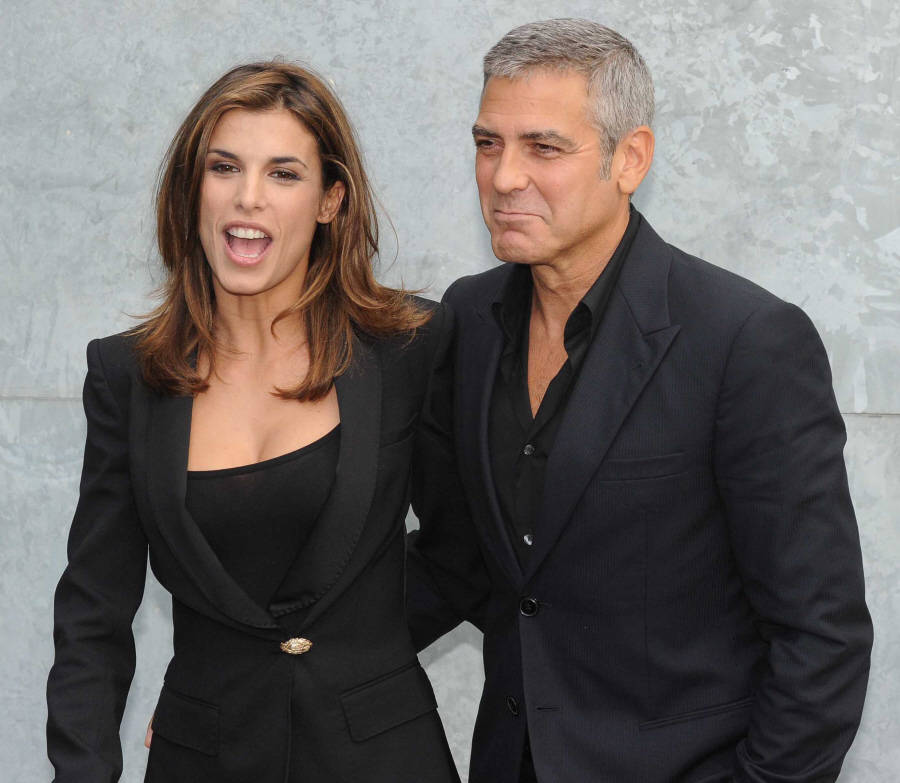 This might be one of my favorite stories of the week. Or month. Or year! First, some back story. Last year, in Italy, one of the clubs that Elisabetta Canalis used to "frequent" (re: "work for") was targeted in a large investigation of prostitution and drugs. An associate of Canalis's went on the record about how she and other women were "paid" to be pretty girls at the club, encouraging rich men to spend their money on booze and coke, and that these girls were often paid in booze and coke. Elisabetta Canalis didn't come up specifically as one of those cocaine-hookers ("coke whores" just feels harsh), but it was certainly implied, and given what we already know of Elisabetta, is it really so shocking to think that she simply sidles up to rich men and does whatever she needs to do to get them to spend money? Anyway, the scandal never really went mainstream in the American press, and Clooney stuck by Eli, for whatever reason (kinky sex, cocaine?).
Now, a NEW scandal, vaguely related to last year's. For as long as I can remember, Italian prime minister Silvio Berlusconi has been under investigation. He's been accused of everything under the sun, and you know what? He's probably guilty of most everything they throw at him. Currently, Silvio has been accused of paying a 17-year-old for sex at one of his many sex parties. Silvio is about to go to trial, and his defense has asked Clooney to testify. Why, you might ask? Because the 17-year-old girl claims that Clooney and Elisabetta were at one of Silvio's sex parties, thus, they are potential witnesses. For the record, Clooney has told multiple outlets, "It seems odd since I've only met Berlusconi once and that was in an attempt to get aid into Darfur." Notice he doesn't say WHERE he was when asked for Silvio's help. Like, did George lean over and ask Silvio as they made their way through a bed full of teenage girls? Oh, and Canalis has "reportedly denied attending the party."
Silvio Berlusconi's defense lawyers on Tuesday named George Clooney, the Italian foreign minister and a bevy of showgirls as witnesses at the premier's upcoming prostitution trial, an attorney and news reports said. Prosecutors, for their part, have asked to hear from 136 witnesses, including the Moroccan teenager at the center of the scandal and 32 other women who allegedly worked as prostitutes during parties at Berlusconi's villa, according to Italian news reports.

Both sides presented their lists of witnesses at the Milan tribunal where the trial opens next week. A judge must now decide which witnesses to admit. The 74-year-old Berlusconi is accused of having paid for sex with the Moroccan, who is known as Ruby and was 17 at the time, and then using his influence to try to cover it up. The premier denies wrongdoing.

Clooney was listed because Ruby once said she had seen the Hollywood star and his Italian girlfriend Elisabetta Canalis at one of Berlusconi's parties, according to the law firm representing Berlusconi.

"We want to see if they confirm this fact or not," said attorney Piersilvio Cipollotti.

Italian newspapers reported months ago that Ruby had said Clooney, who has a mansion on Lake Como north of Milan, and Canalis were guests at one of Berlusconi's parties. According to a Feb. 22 report in leading Italian newspaper Corriere della Sera, prosecutors talked with Canalis last month and she denied that she and Clooney attended any of the premier's parties.

Berlusconi's defense also listed Foreign Minister Franco Frattini and other Cabinet officials amid the 78 people named as witnesses, Cipollotti said. Mariano Apicella, the Neapolitan composer who performs for Berlusconi, as well as showgirls and TV personalities who frequented Berlusconi's parties were also named, according to the ANSA and LaPresse news agencies.

Ruby, whose real name is Karima el-Mahroug, turned 18 in November.

Berlusconi is accused of having had several sexual encounters with her between Valentine's Day last year through May 2, 2010 in exchange for money. The premier is also accused of abusing his influence when he called police in May to get Ruby out of custody in Milan, where she had been held for an unrelated theft. She was eventually released. Prosecutors say the premier wanted to keep his sexual relations with the girl secret. Berlusconi has said he intervened because he believed Ruby was the niece of now ousted Egyptian President Hosni Mubarak and wanted to prevent a diplomatic incident.

According to news reports, prosecutors have also cited as witnesses Milan police officials involved in Ruby's brief detention, as well as three Berlusconi associates also under investigation in the scandal: an ex-showgirl and Berlusconi's dental hygienist recently elected at a local post with the premier's party; a TV agent; and TV newscaster and longtime Berlusconi friend.

Berlusconi says he plans to attend hearings of the trial, which opens April 6, as much as his official duties allow. He also faces two other trials and a possible indictment relating to his business dealings.
[From ABC News]
Man, Italian politics, huh? It's funny and entertaining, but could you imagine if he was one of your elected officials?!? And yes, you know that Elisabetta totally partied with Silvio. At some point, I imagine all of those kinds of Italian hooker-esque girls partied with Silvio. At the end of the day, all this story does is just add yet another headline with the words "Elisabetta. Prostitute."
As far as Clooney potentially testifying… I don't even know. I have no idea how this sort of trial works in Italy, but I would guess that if Clooney is in Italy and he's gotten some kind of subpoena, he would have to appear? But he's not in Italy – he's in America, filming in Cincinnati. So, probably not.
Oh, and here's a photo of "Ruby". She could be Elisabetta's sister.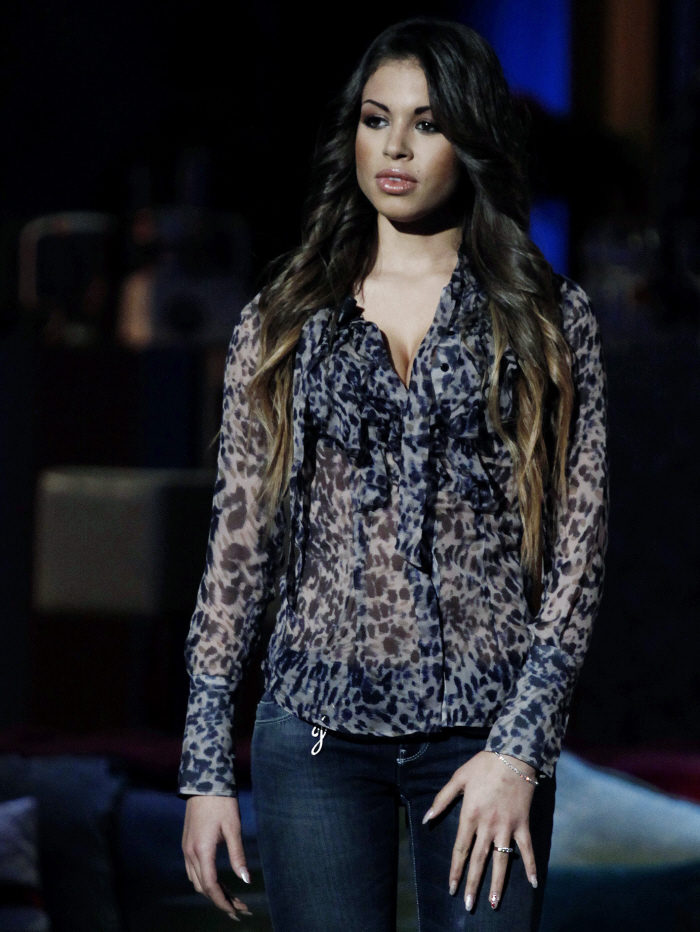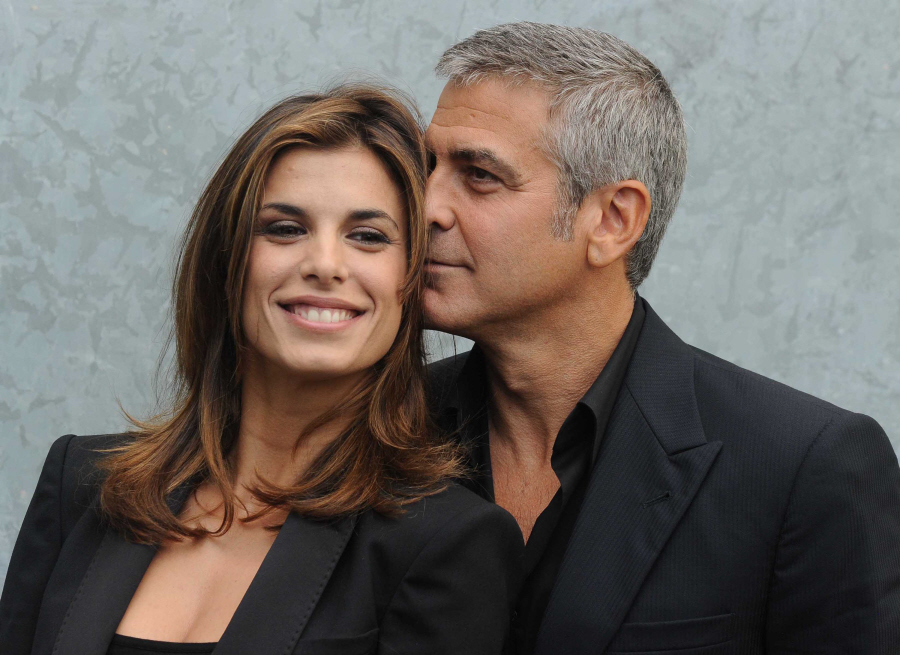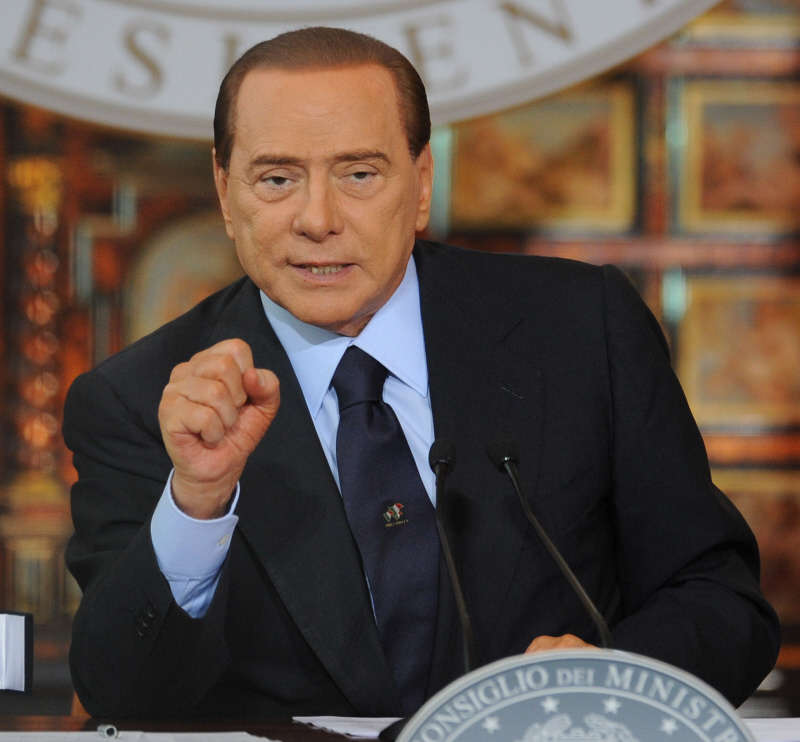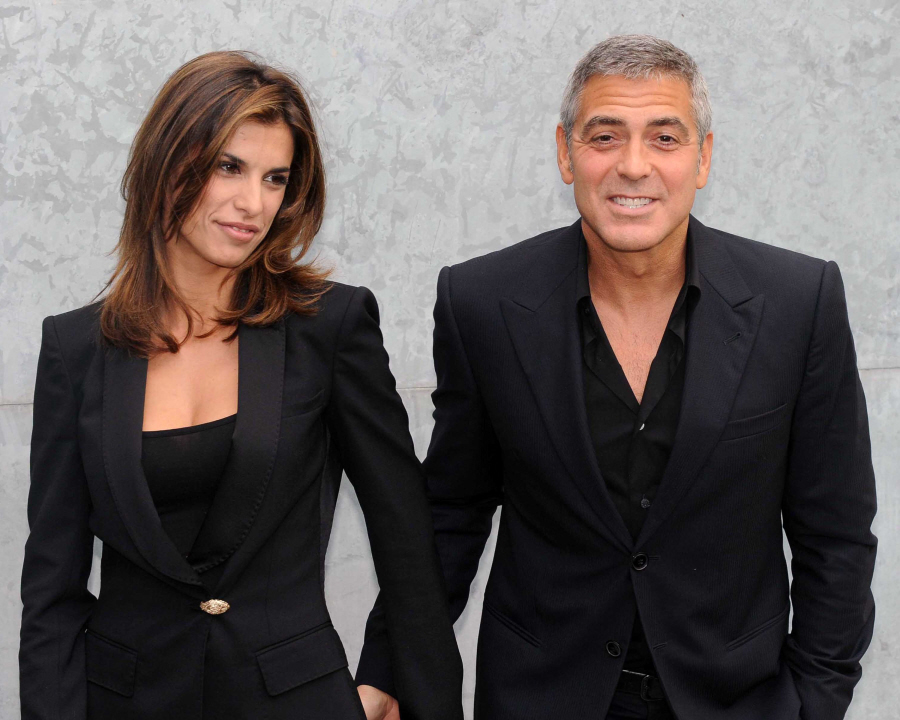 Photos courtesy of WENN.