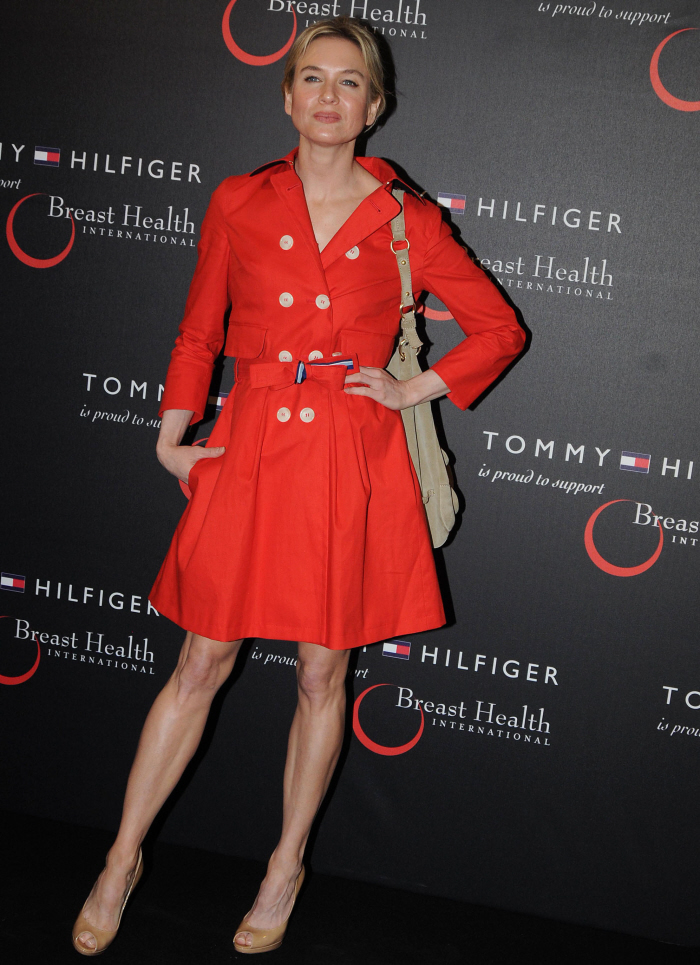 Here are some new photos of Renee Zellweger in Milan for the "launch" of the Tommy Hilfiger Limited Edition Bag Launch For Breast Health International. I'm sure it's a great cause and everything, but did Renee really just fly to Milan to launch a BAG? Does that bother anyone else? Anyway, Us Weekly is raising the High Alert because this is Renee's first red carpet appearance since she and Bradley Cooper split (once again, a red carpet for a BAG). LaineyGossip notes that Bradley was in Italy yesterday – he was in Rome, promoting Limitless. Is it possible that two exes showing up in two different Italian cities one day apart is something more? I don't know.
Here's what I do know: this is not the best appearance Renee could have made. First, it's not a red carpet appearance for a premiere or anything. It's not really like she needs to be in Milan to promote a bag, and it actually feels like it might be a kind of C-list event. And while her red coat is really, really cute (I'm assuming it is Tommy Hilfiger as well), everything else with Renee is a mess. The makeup is really, really bad. But even worse than that, Renee has actually reverted back to her pre-Bradley posing. Do you remember? When she just kept losing more and more weight and she would just keep contorting her body in crazier positions because she thought it was more high fashion? It's not quite back to the old stuff, but I'm worried that we'll get there again with Renee. Ugh.
The bag is super-cute, though. I would totally buy it.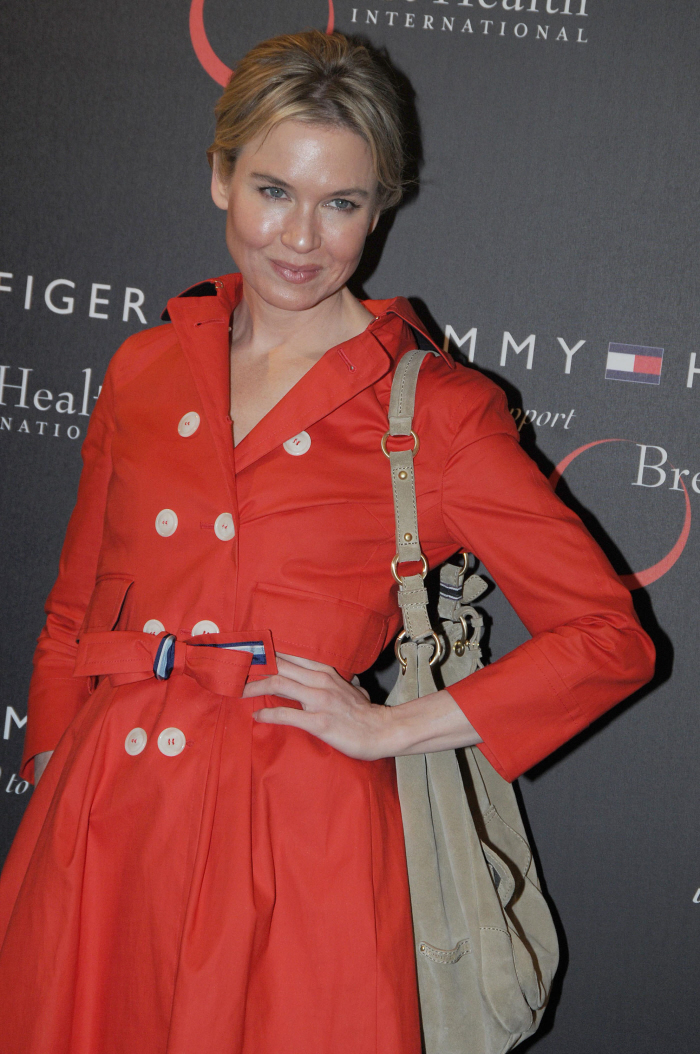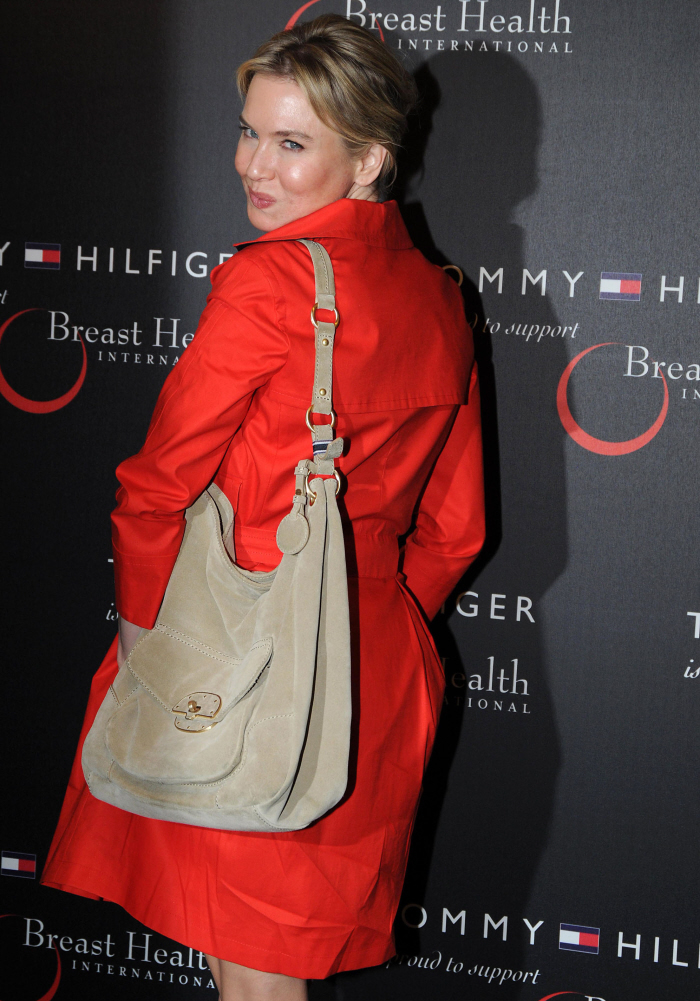 Photos courtesy of WENN.