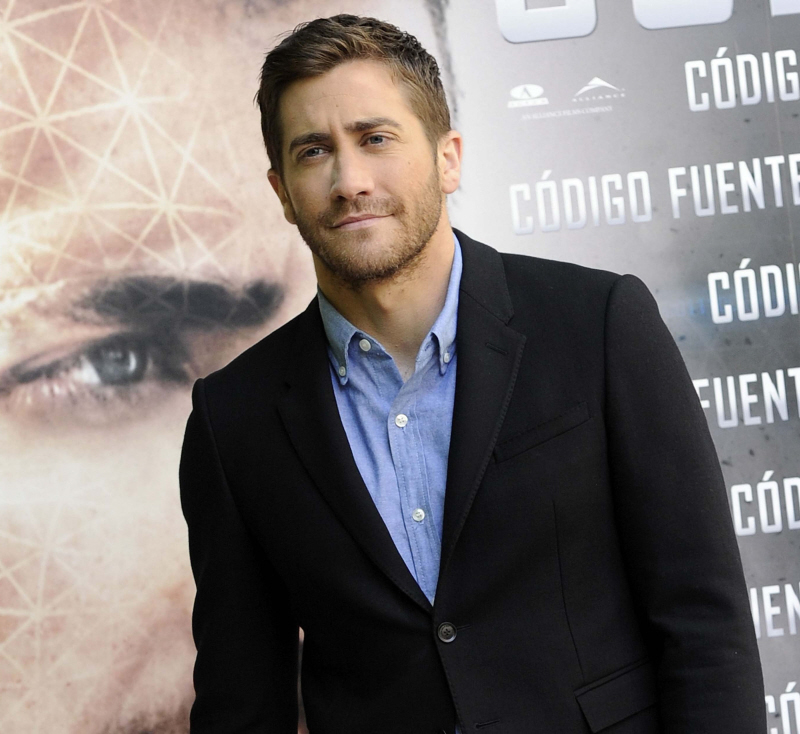 It was just Tuesday afternoon when I suggested publicly that if Jake Gyllenhaal's publicity team wanted me to buy Straight Jake, they would have to give me something more than Taylor Swift, Taylor Swift look-alikes, and all of the other assorted, barely-legal wispy blondes. I demanded a busty brunette, someone pretty and someone who definitely didn't try to give off a virginal "Look at me, I'm such a princess, and I'm just waiting for my prince" vibe. Well… is Jake's team listening to me? They might be. Because the new rumor going around Us Weekly is that Jake is quietly boning ("dating" or "cuddlefest-having") Jessica Lowndes. Here's one of Jessica's sexiest photos, from a shoot she did with FHM: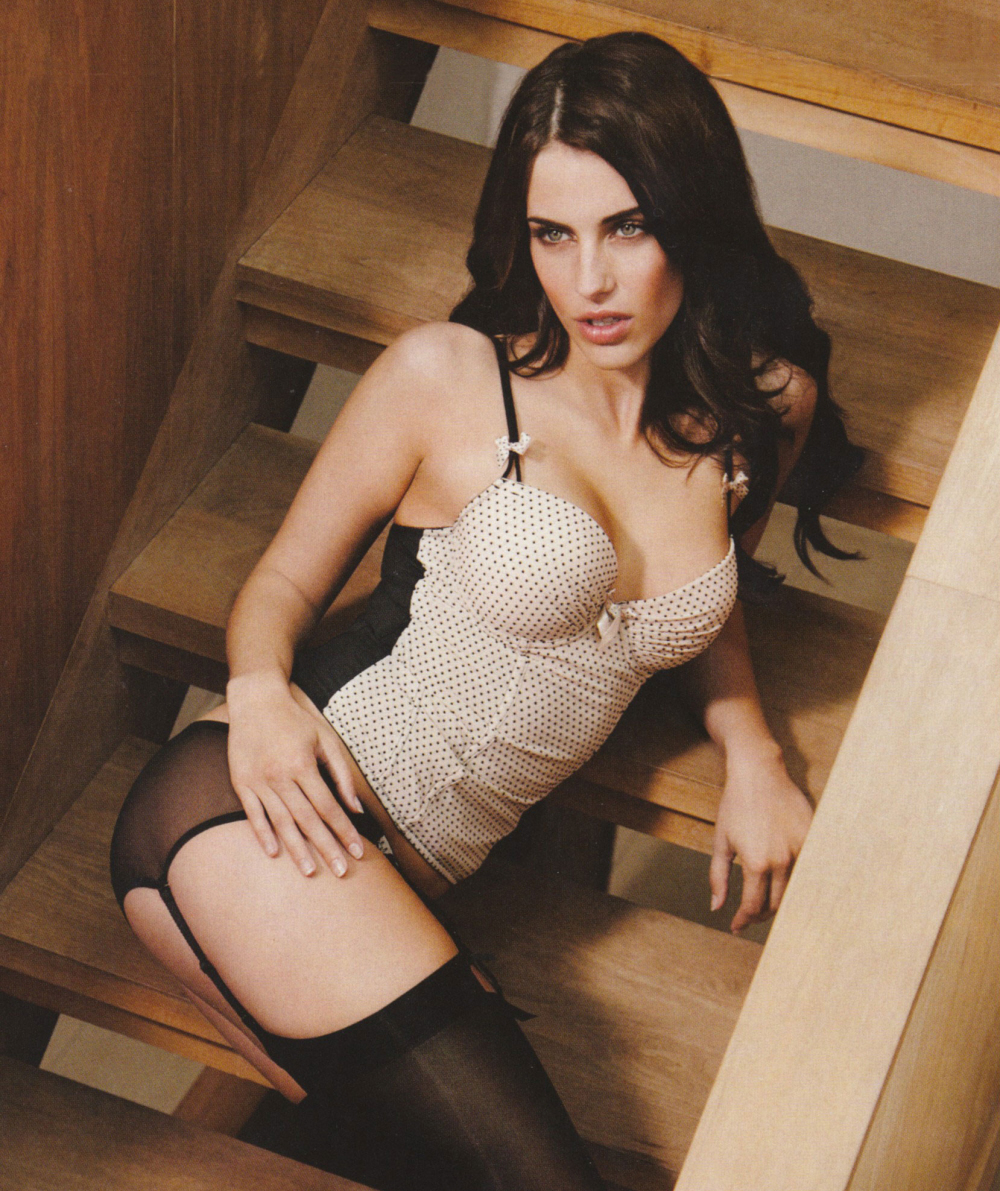 Sidenote: I was looking through photos of Jessica, I noticed a discrepancy in boob size throughout the years. If I had to guess, I would say the photos from this FHM shoot were pre-boob job.
Anyway, you might be asking, "Who is this Jessica Lowndes? Did Jake hire her because Kaiser said he needed to butch it up with a brunette for a change?" Well, Jessica is on 90210 (boo!) and she is 22 years old – still kind of skeevy-young for a 30-year-old actor, in my opinion, but I'm overlooking it because she seems like she's 22-going-on-42. She's an attractive girl, but that's a HARD-looking 22 years.
In any case, Us Weekly reports that Jake and Jessica "shared breakfast" in New York City on April 1st, at the Greenwich Hotel. Which says… morning-after breakfast? Jake buys his ladies French toast before they do the walk of shame. Okay… and now my mind just wandered to where I'm now thinking about what kind of kinky junk Jake might like to do in hotel rooms. Ew. This dream I had for him where he would finally butch it up big-time with a brunette is not all I had hoped for!
Anyway, after that breakfast date, Us Weekly also claims that Jake had another date, this time in the evening, with some unknown girl, and then he went out with the Swifty-look-alike. Three girls, three dates, all in the span of three days. Oh, Jake! So butch! Such a ladies' man!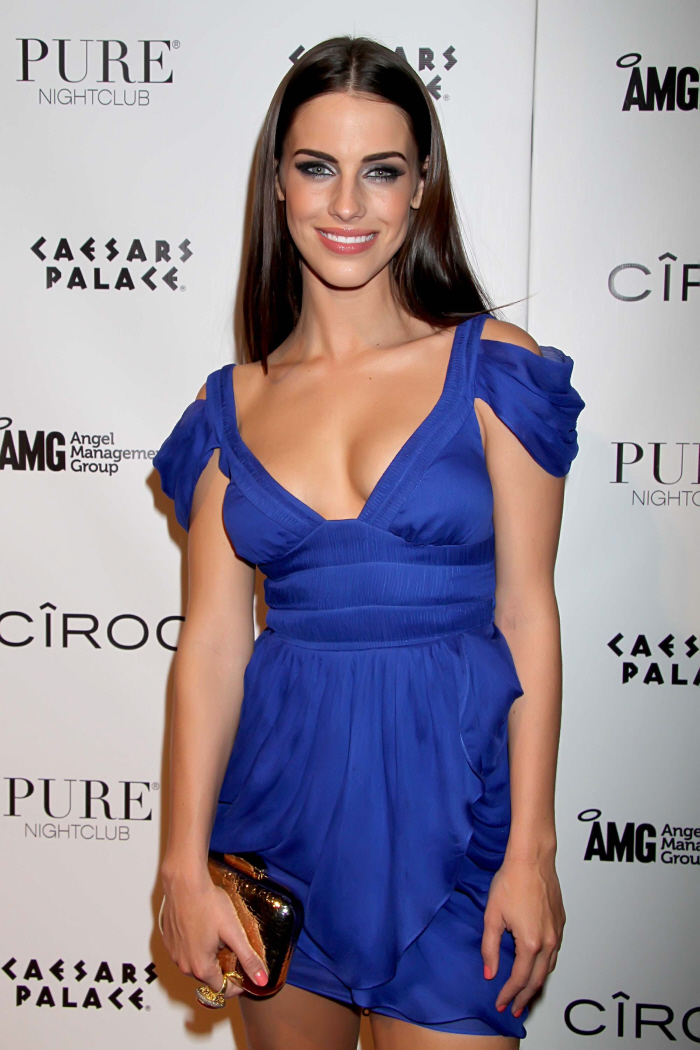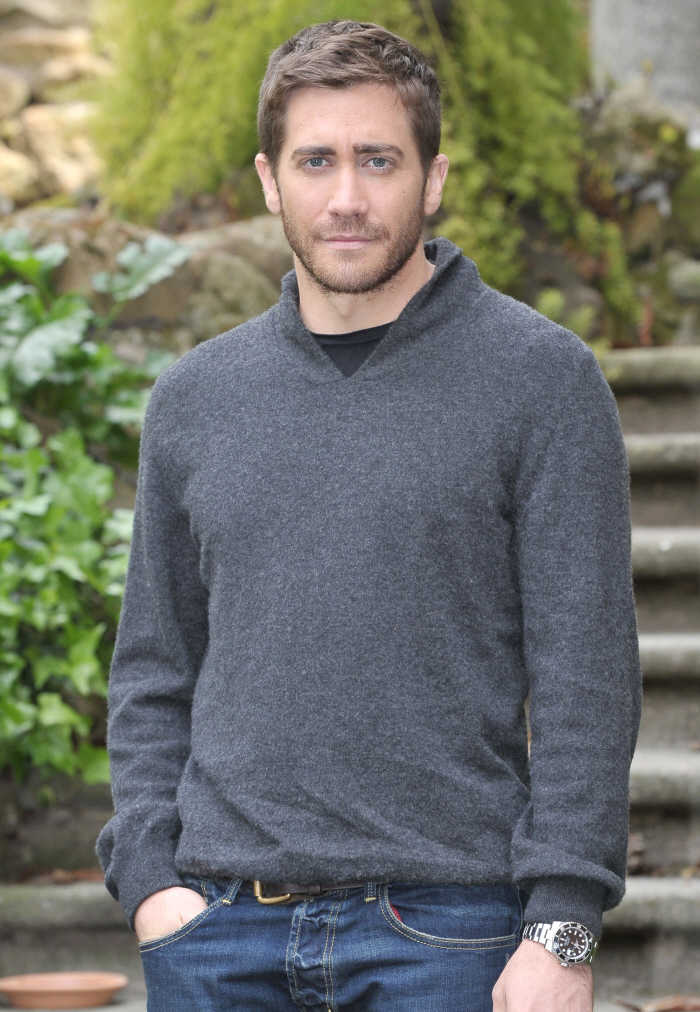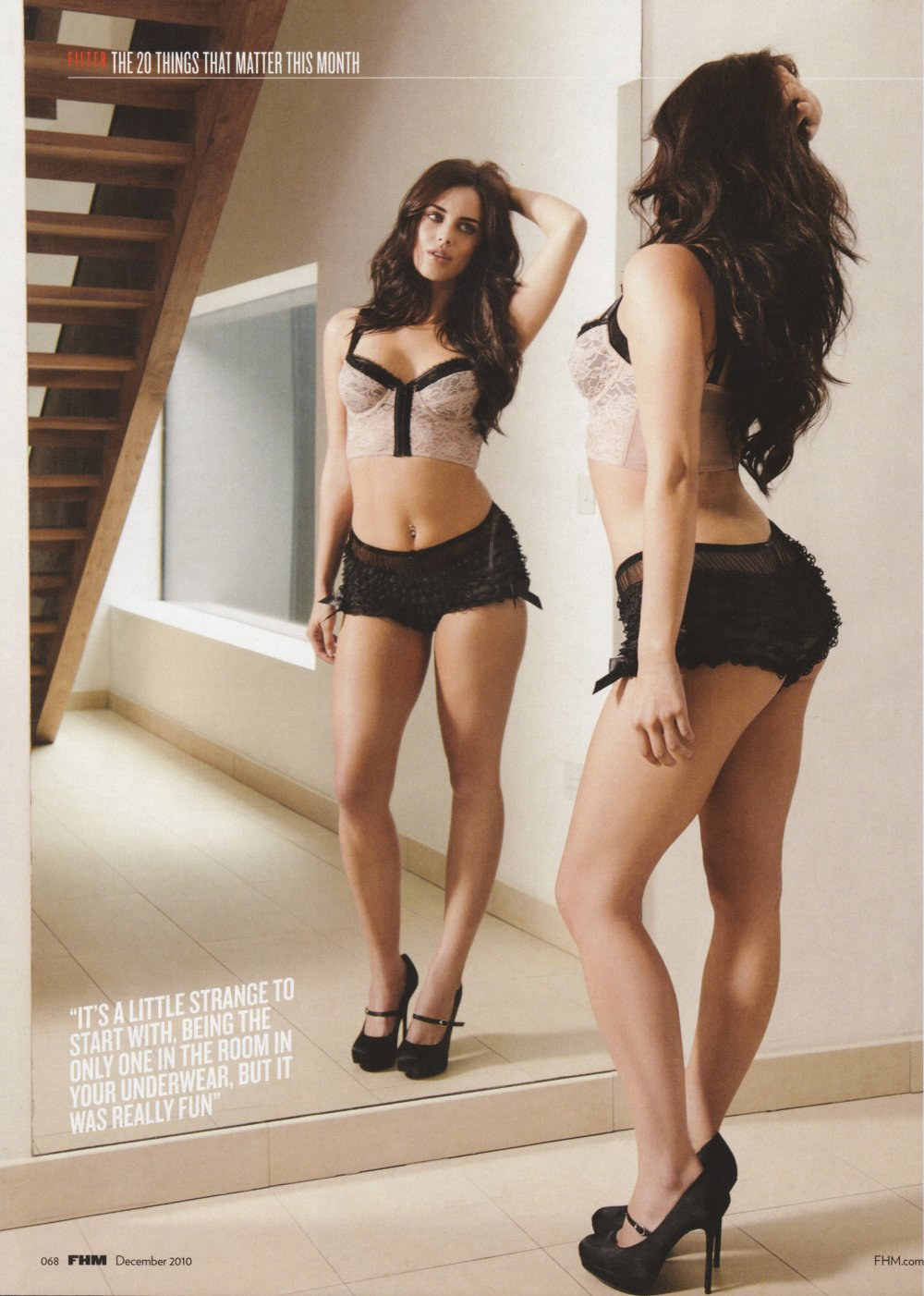 Photos courtesy of FHM & WENN.