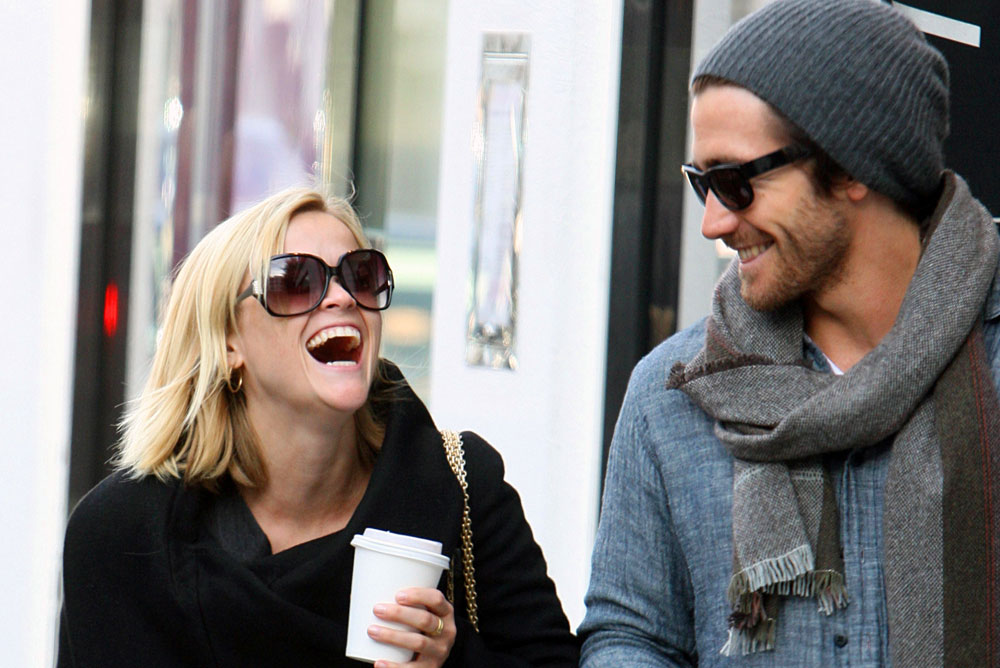 Somewhat elusive lovers Jake Gyllenhaal, 27, and Reese Witherspoon, 32, were spotted out getting coffee in their new city. The romantic pair were rumored to be having trouble a couple of weeks ago when Star Magazine ran a questionable piece saying that they were "drifting apart" as Jake worked 19 hour days in London and Morocco filming The Prince of Persia. Everything looks to be fine for these two and they were even said to be house hunting in London earlier this month. They smiled for the paparazzi and even held hands.
Star has another story this week which claims that Jake almost lost an eye on set when he was screwing around throwing a key up in the air. It fell and scratched him right under his eye, causing a lot of blood and filming to be delayed. He's said to be fine now, though. The wound was treated by the nurse on set and didn't even require stitches, but Jake called in sick the next day.
Reese and Jake are shown out shopping in London on October 10. They even stopped by a lingerie store.
Credit: Bauergriffinonline.com