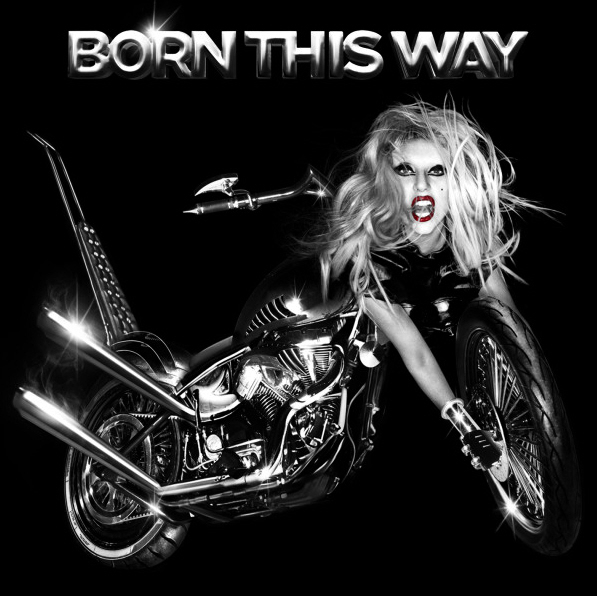 The above image is OFFICIAL cover art for Born This Way. Like, Lady Gaga approved it. This is not some monstrosity that a mentally ill "monster" created because he dreamt of riding Gaga like a dirt bike. I think this is the model that Robert Pattinson bought for Kristen Stewart!
In other Gaga news, as I put in the links on Friday, Gaga's new single "Judas" leaked Friday afternoon. Now… I'm one of those people who doesn't like Gaga songs right away. Shocking I know, but I generally do like her songs after I've heard them a few times. I was like that with "Telephone" and "Paparazzi". Oh, and "Alejandro" and "Bad Romance" – see, I actually like all of those songs, but never on the first listen. So I sat here and listened to "Judas" three times in a row and… I still don't like it. I think my biggest problem is with the chorus – it's kind of cheesy, right? It sounds like a Weird Al remix.
Anyway, "Judas" is already creating controversy, just as Gaga wanted it to in her coke-addled mind. With lyrics like "When he comes to me, I am ready/ I'll wash his feet with my hair if he needs/ Forgive him when his tongue lies through his brain/ Even after three times, he betrays me/ I'll bring him down, a king with no crown…" I think we all know that Gaga was aiming for controversy. And in the video (which was already shot), Gaga is apparently dressed up like… Mary Magdalene. Ugh. Still, the video's creator director, Laurieann Gibson told The Hollywood Reporter that the video is not blasphemous, but instead the video is… wait for it… "a new Jerusalem":
"It was amazing because to have that conversation about salvation, peace and the search for the truth in a room of non-believers and believers, to me, that was saying God is active in a big way. We don't touch on things that we have no right touching upon, but the inspiration and the soul and idea that out of your oppression, your darkness, your Judas, you can come into the marvelous light. We've created a new Jerusalem."
[Via The Hollywood Reporter]
Look, I'm not a particularly religious person, but that statement offends me. It's a damn pop song! And not even a particularly good pop song, and they've made a video that they hope will be controversial because they used a lot of Catholic imagery, just like Madonna. It's not a new Jerusalem. It's not about darkness and light and salvation and damnation. It's a crappy pop song.
Anyway, now everyone is saying that "Catholic leaders" are highly upset about Lady Gaga. It's not, like, the Pope or anything (Benedict is too busy fussing over his red Prada slippers and listening to Classic Gaga, like "Disco Stick"). It's Bill Donohue of The Catholic League, that red-faced dude who is always screaming about everything every chance someone puts a microphone in front of his face. I wouldn't really call him a "Catholic leader". Wake me when the Pope chimes in.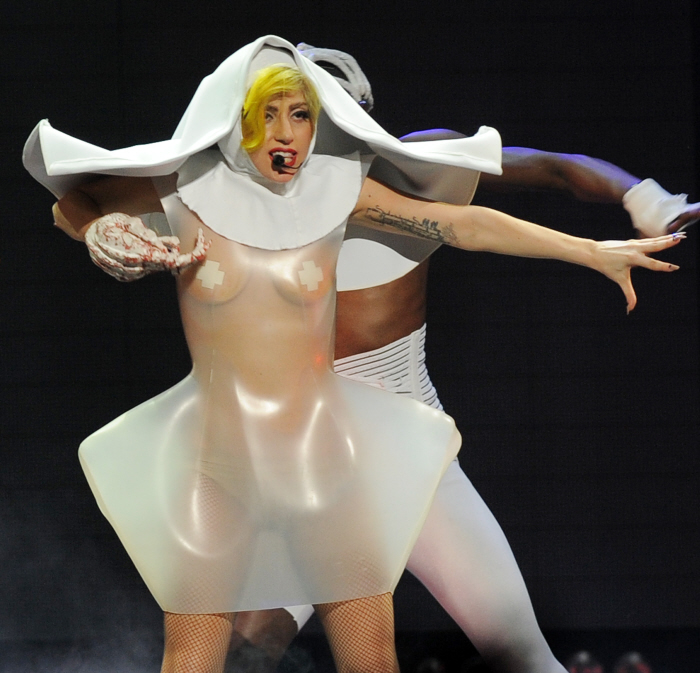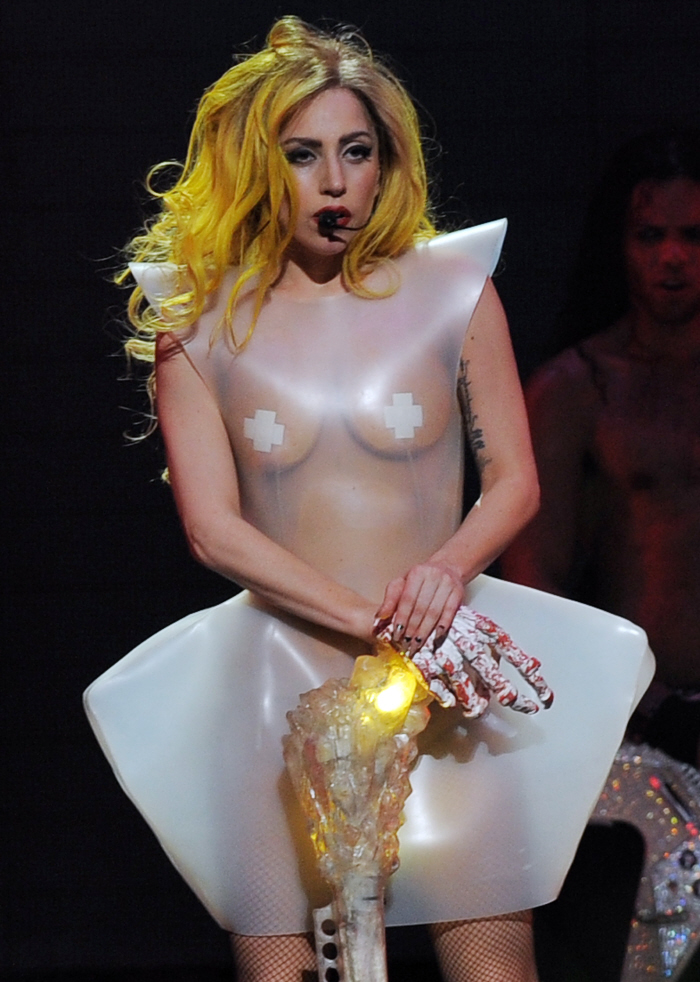 Photos courtesy of WENN, Gaga's Twitter.