Cindy Crawford: "It is so hard for models to get a job these days"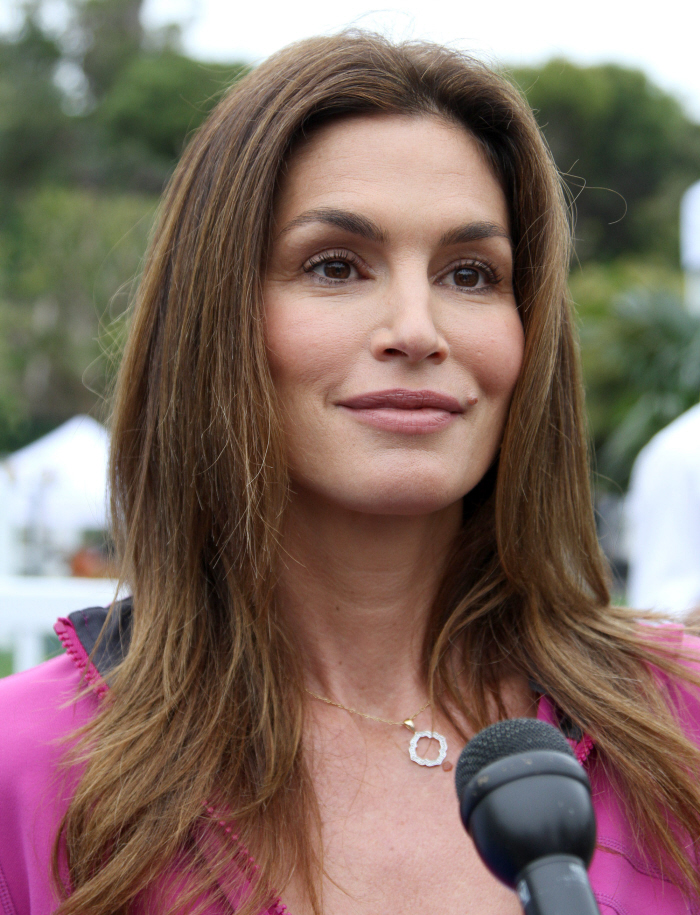 Cindy Crawford has a new interview in Parade Magazine – you can read the full piece here. She talks about her history as one of the most successful models of all time, her long-standing work with Pepsi, talking about body image with her daughter, and how the modeling game has changed for younger generations. I thought this was the most interesting quote from the piece: "I just saw the Covergirl commercial with Taylor Swift and I thought, 'Wow, it is so hard for models to get a job these days.' You have to sing and act, too. There doesn't seem to be as much work specifically just for models." That sounds strange to me because although there is a dearth of American fashion magazine COVERS for models, models are still getting a lot of work all over. That being said, the Era of the Supermodel is over, and there will never be a group like Cindy, Linda, Christy, Naomi, Claudia… who am I missing? Anyway, here are some excerpts from the interview:
Teaming up with Pepsi.
"I did my first commercial with Pepsi almost 20 years ago, and as my life changed, I've continued working with them, but in different ways. When I was in my 30s, we moved to Diet Pepsi, and then they recognized the health and fitness aspect of what I'm about now, so they came to me with Propel Zero."

Getting the whole family in on the action.
"This is the first time I've worked with my husband and my kids together. We happened to shoot on a Sunday, so it didn't really even feel like work. Also, I was wearing exercise clothes, so it was showing me more as a busy, working mom. But we had fun and it was good for my kids, too. Originally, I didn't want to use my kids in the commercial because I don't ever want to make them feel like they have to work because they might be in a bad mood that day or they might want to have a play date. I don't ever want to say, 'Well sorry, you're booked.' But the night before the commercial, they heard my husband and I talking and they heard that we were having 'fake' kids. They were like, 'You can't have fake kids! You have to have us!' So at the last minute, they ended up doing it. They got to see that my job, even though it's fun and I like it, is also work. Plus, it's fun for them to see themselves on TV!"

How the former supermodel makes sure her kids grow up with a healthy body image.
"I think the way kids learn most is not by what you say, but by what you do. They see me making healthy choices, and they see my husband and I exercising. Being a woman and having a daughter, I don't want her to feel like in order to be attractive or healthy or thin, that you have to deprive yourself all of the time. So if we go out for ice cream, I don't' say, 'Oh, I can't have that!" I'll order one. I don't make a big deal out of it. She sees how I eat and I always say that I try to be 80% good, 80% of the time because that's achievable!"

How she balances her busy career with motherhood.
"It's a constant balancing act for sure. Obviously, your family life is the priority, but there's still other stuff you have to get done in a day. I think the way I make it work is by taking care of myself and that includes fitness and eating right and all those things, but also by being very organized and punctual. I'm realistic about what I can achieve because I can't stand that feeling of constantly rushing and being late. I feel like I've finally found a good balance and even have a little time left over for myself."

Do her kids know their mom is an icon?
"I don't think so. By the time I had my kids, I wasn't on the cover of Vogue every month anymore, so it wasn't quite as in their faces. I think sometimes they're still a little bit surprised or tickled when I get recognized or people say certain things. But I did get some playground credibility after doing Wizards of Waverly Place! All of the sudden their friends knew who I was."

She's not afraid of getting older.
"I think what really shows on your face –besides good hair color — is if you're happy in your life. If you're doing work that you enjoy and that is rewarding, then as my mom always said, 'You'd rather have smile lines than frown lines.' I don't look the same as I did 20 years ago, nor should I. Sometimes I get that little pang, like 'Oh, bummer, I wish I did.' But at the same time, I see my children and I see them growing up and I look at my husband and the marriage that we've worked on and have together, and if all that is good and working, it's a lot easier to be kind to your little fine lines or where gravity's gotten the better of you."

The modeling industry has changed since Cindy's reign.
"I do feel like an outsider now, but I just saw the CoverGirl commercial with Taylor Swift and I thought, 'Wow, it is so hard for models to get a job these days.' You have to sing and act, too. There doesn't seem to be as much work specifically just for models. And I also think when I was modeling, size 6 was a normal size and now it's like 2 or 0."

On her Most Beautiful title by People Magazine in 1993 — a title recently given to Jennifer Lopez.
"It's very flattering, but I'm a woman before anything else and I have my insecure days. It's nice, but you also know that next year it will be given to someone else. You kind of take it with a grain of salt."

On what makes someone truly beautiful.
"I think if people are passionate about something, it could be real estate or biochemistry, and that spark gets turned on in them, everyone's beautiful in that zone."
[From Parade]
I think Cindy is now and was always one of the most well-adjusted supermodels. She just seems like a nice, involved mom and like she's got a perspective on her industry and how she wants to raise her kids. I would love to hear what she has to say about less wholesome subject, though. I want to hear some George Clooney stories. I want to know what she thinks about her drag queen look-alike, Elisabetta Canalis. I want to know what goes on when Cindy visits Lake Como.
By the way, I wrote this whole thing before I looked up these photos (from just a few weeks ago). Um… what the hell is Cindy doing to her face?!? Oh, Cindy. I take back everything nice I just said. STOP WITH THE BOTOX AND FILLERS.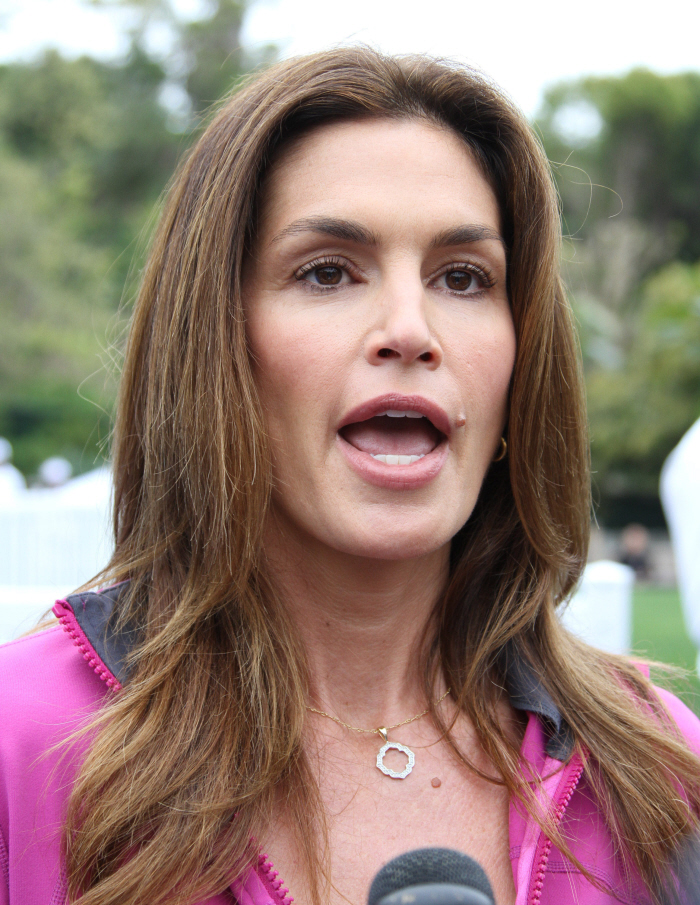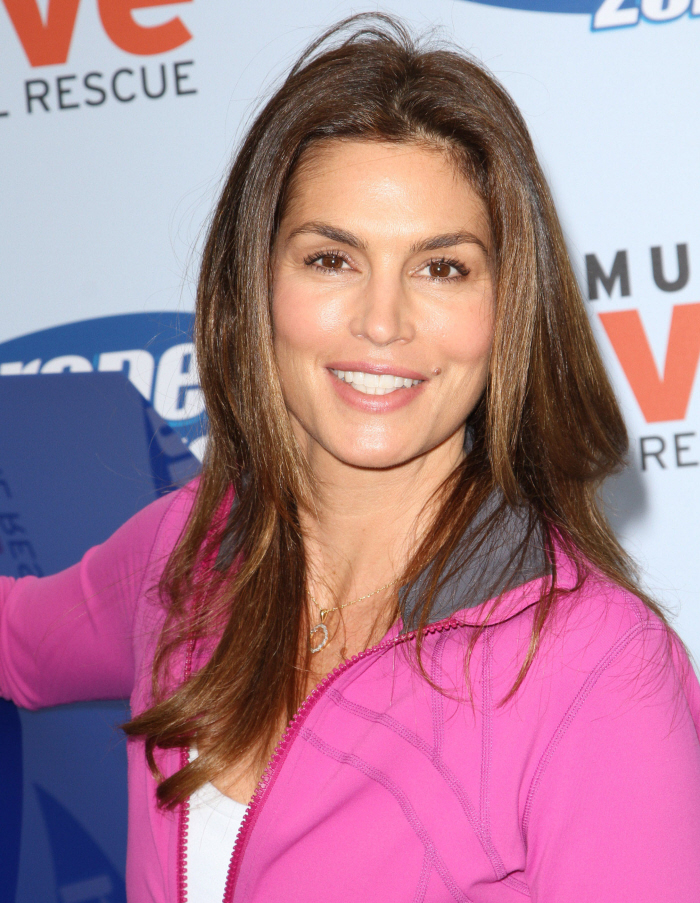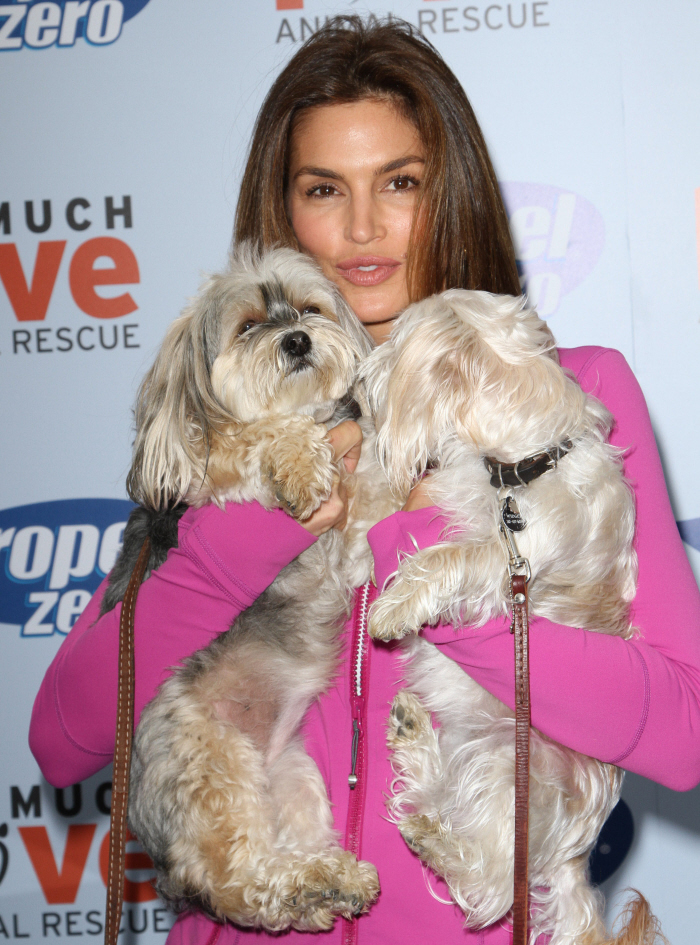 Photos courtesy of WENN.

Written by Kaiser

Posted in Cindy Crawford

- Mariah Carey lip synced on American Idol [CDAN]
- Colin Firth is looking good [Lainey Gossip]
- Internet celebrity charged with murder! [D-Listed]
- What is Paz Vega wearing? [Go Fug Yourself]
- New bachelors on The Bachelorette [Reality Tea]
- Goodbye to The Office [Pajiba]
- Bachelor Sean's fiance cheats on him [Evil Beet]
- Britney Spears out with her man [Popsugar]
- Nina Dobrev works it [Popoholic]
- Cindy Crawford needs to lay off the 'tox [Celebslam]
- Who said it: Carrie Bradshaw or The Dalai Lama? [Buzzfeed]
65 Responses to "Cindy Crawford: "It is so hard for models to get a job these days""