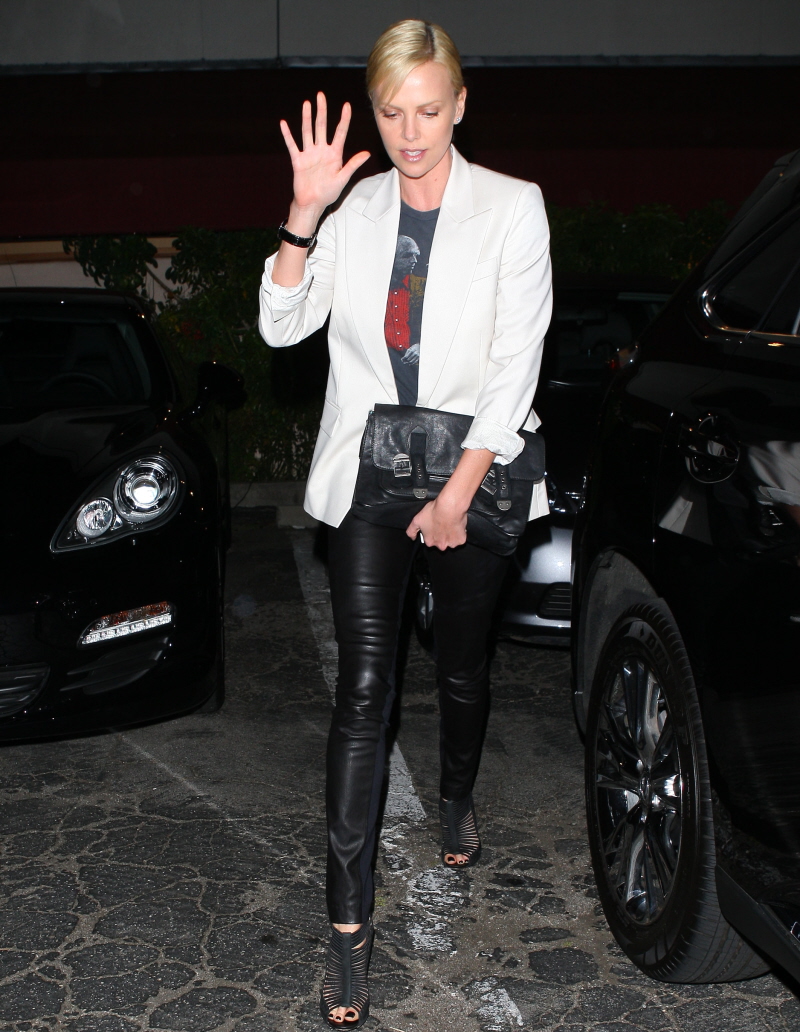 These are some new photos of Charlize Theron out in LA last night. Fame Pictures notes that she seemed like she was in a "sour mood." I think that's just who she is, right? She's not one of those celebrities who smiles at the paparazzi, and she always seems a bit "sour" to me. I kind of like her leather pants, but those shoes look like some kind of torture device.
In other Charlize news, did you know that there are still rumors about her and Keanu Reeves? Soon after Charlize split with Stuart Townsend, there were rumors about her with Keanu, and how he was helping her get over her breakup or whatever. The rumors never really got anywhere, as it seemed like they were just friends. Anyway, Star Magazine reported a few weeks ago that Charlize and Keanu are planning to "finally go public with their romance." Oh, and they somehow managed to keep their relationship under wraps for a year or something, although you could really struggle to find a point in time over the past year where Charlize and Keanu were even in the same city. I didn't report the story at the time because Gossip Cop spoke to Keanu's rep, and he denied it. So now you know: Keanu is not sucking on Charlize's sour face.
Last Charlize story: Charlize has signed on to play The Evil Queen in one of the two Snow White "retelling" films. Charlize is attached to the one with Kristen Stewart as the eye-rolling, lip-biting Snow White. First Viggo Mortensen, and then Hugh Jackman were approached for the role of "The Huntsman" – but Hugh has just left negotiations, so now that version is still in development/pre-production hell. Meanwhile, the Snow White "retelling" with Julia Roberts as The Evil Queen is full steam ahead! Haha, Julia's Evil Queen will probably be better than Charlize's.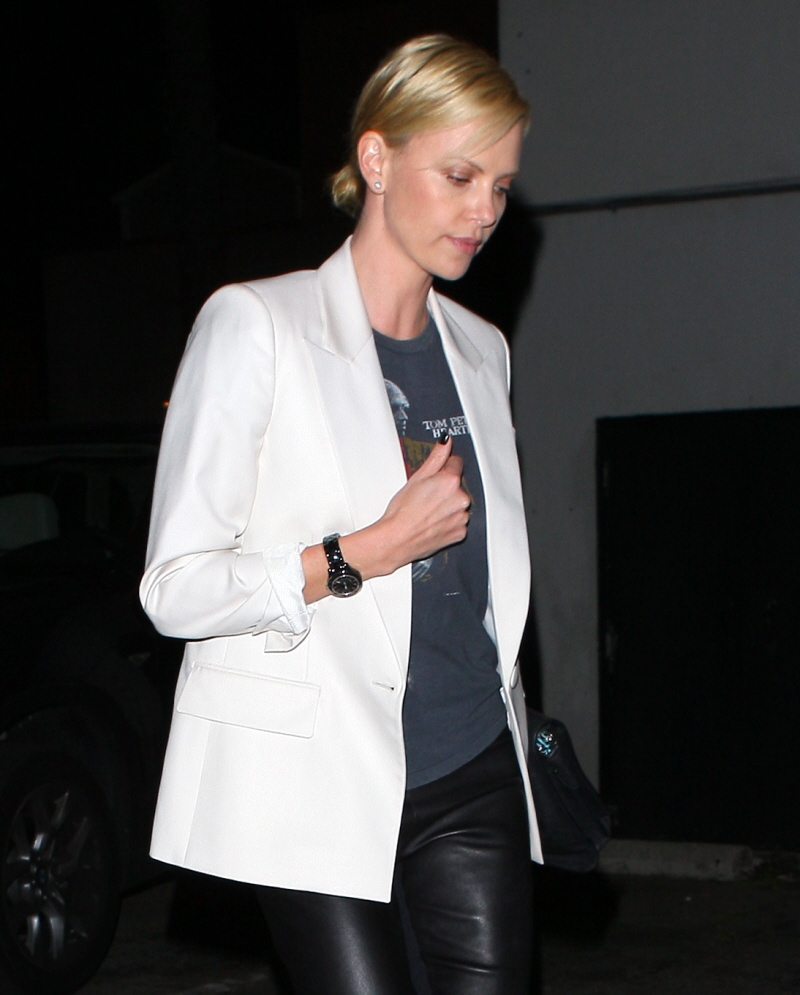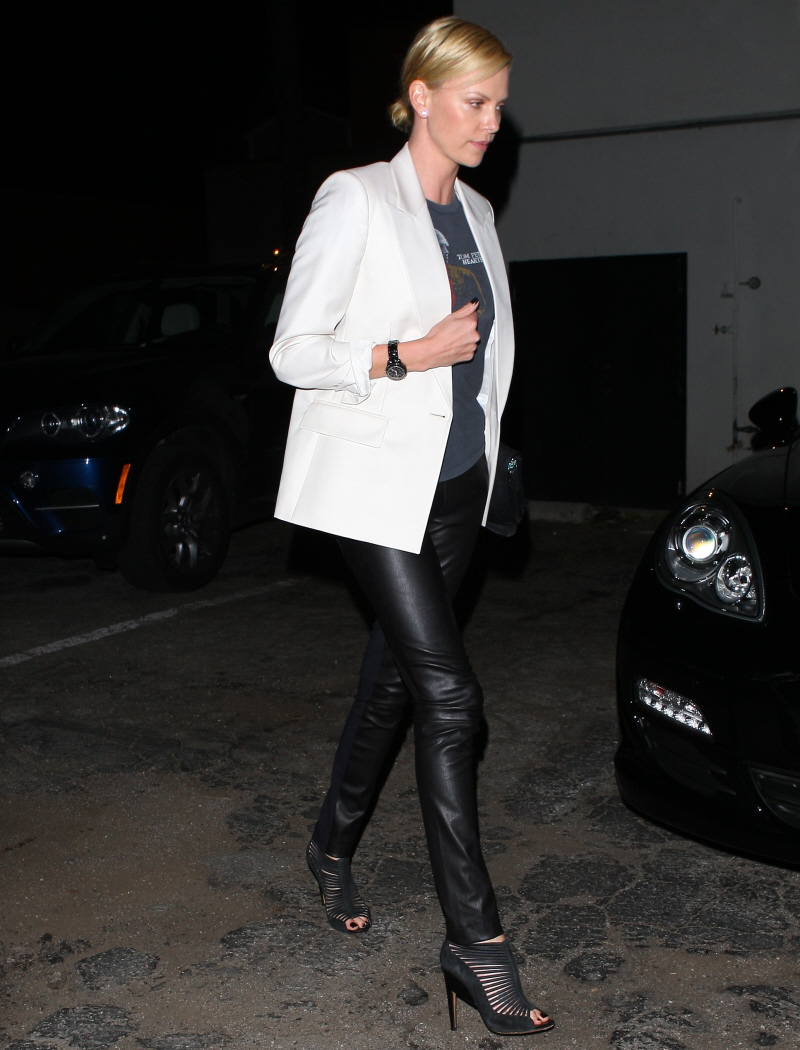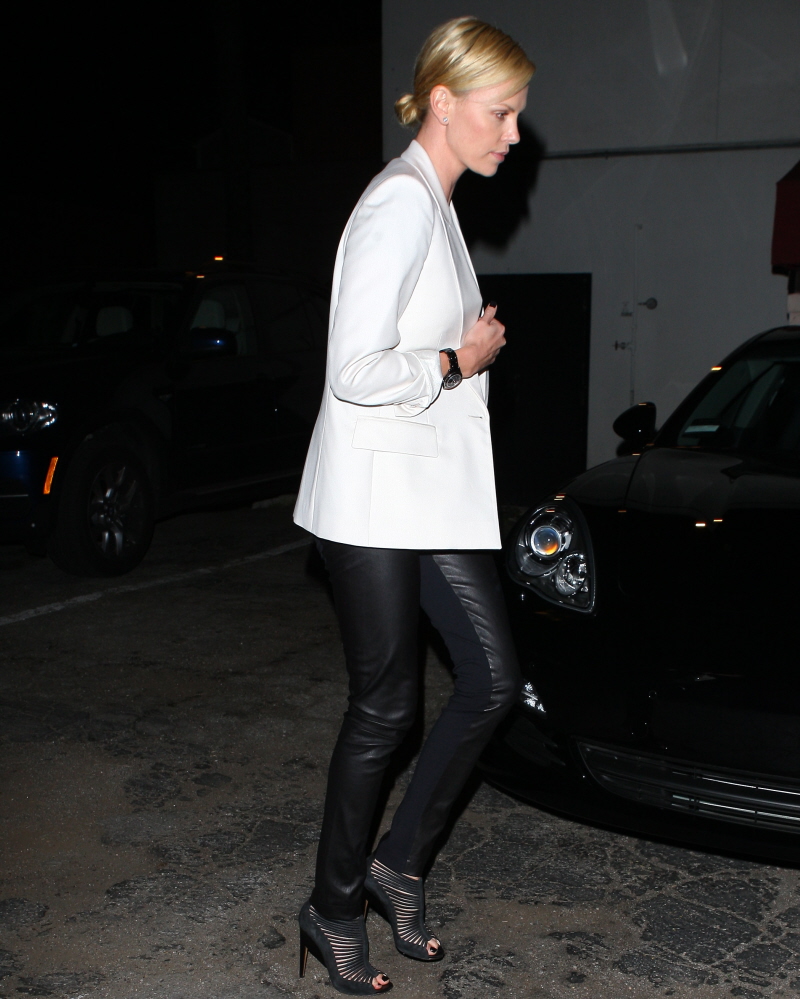 Photos courtesy of Fame.