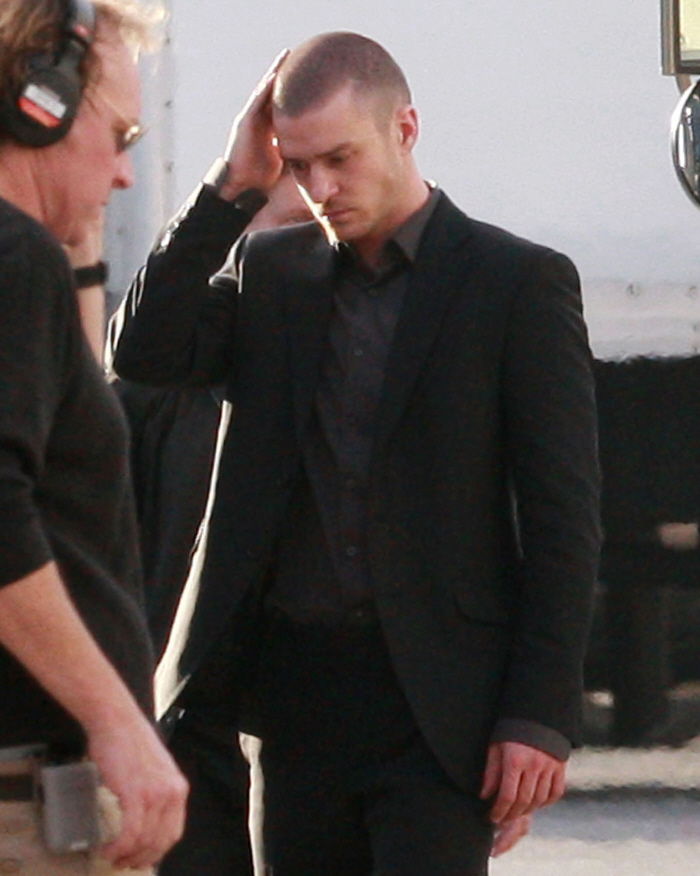 In Touch Weekly has this funny story about Justin Timberlake worrying about his hairline, but unfortunately, I'm just not seeing it. I was looking through photos of JT from the past few months, and while he's been shaving his head frequently, you can tell that he's not really losing his hair at all. His hairline is wonky, yes. It's not even and when his frizz grows out a little, you can tell that JT really doesn't know what to do with his natural curls… but he has hair.
A month after his split from Jessica Biel, Justin Timberlake has a new hair-raising dilemma. According to a pal, Justin, 30, is horrified by his thinning mane – which could easily ruin his dating game.

"He's keeping his hair super-short so no one notices," the friend tells In Touch. But Justin, who was spotted cozying up to Olivia Wilde recently, isn't letting go without a fight.

"He's using specially formulated shampoo to promote hair growth," the friend adds. "He certainly doesn't want to go bald!"
[From In Touch Weekly, print edition]
Well, if and when JT does start to go bald, he's lucky that he looks so good with his head shaved. I dare say he looks BETTER with his head shaved. And seriously, this is for all the men out there: most women don't care. We don't care if you have a bald spot, we don't care if you're getting a little bit thin up top. Oftentimes, we think it's kind of cute. You don't have to worry about your hair situation ruining your "game". Because worrying about your "game" ruins your "game" you know? I can't believe I'm defending Justin Timberlake!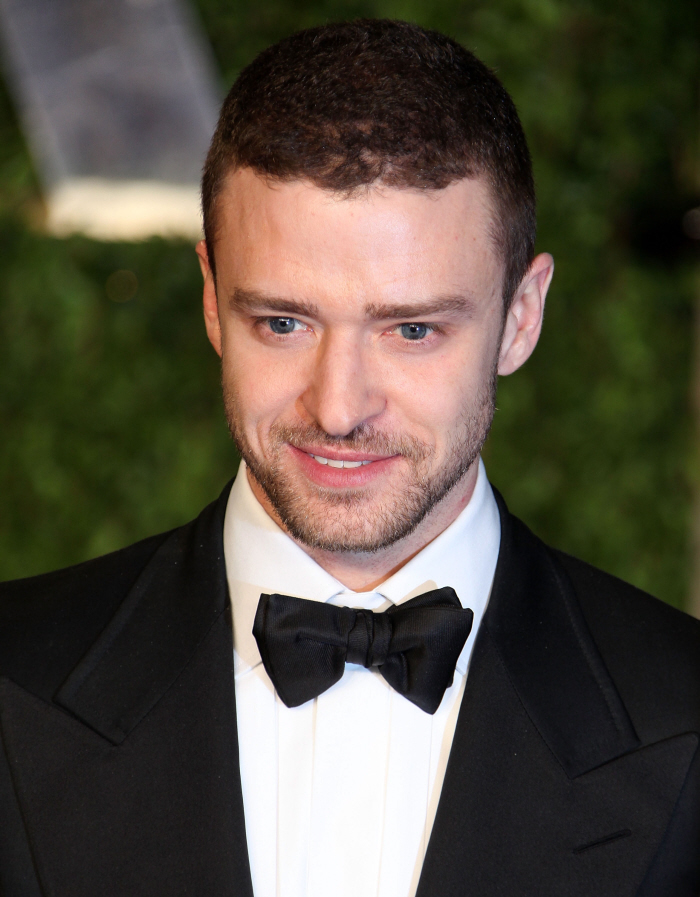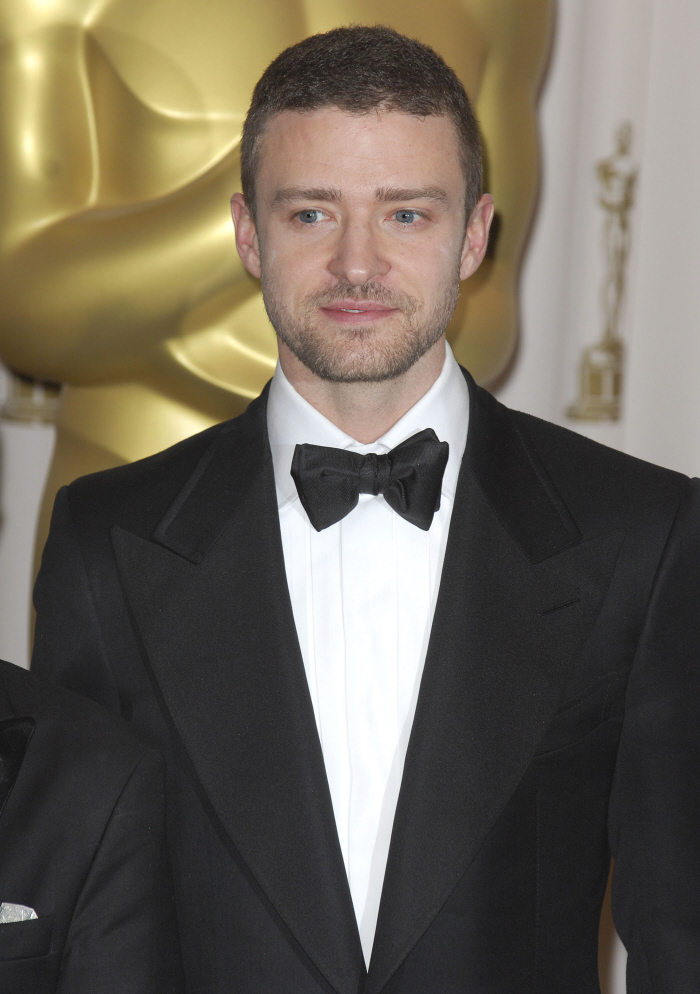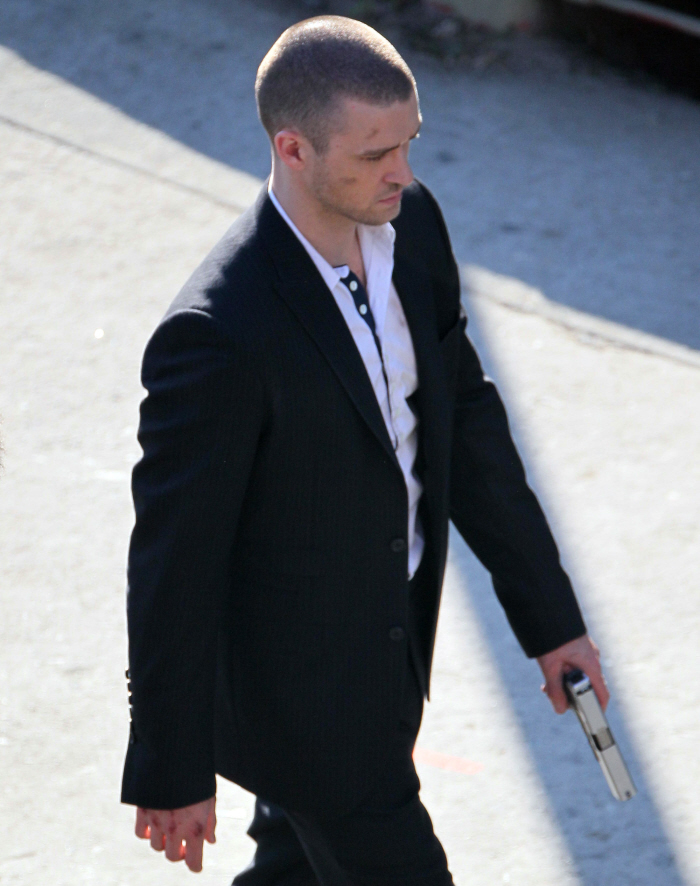 Photos courtesy of WENN.