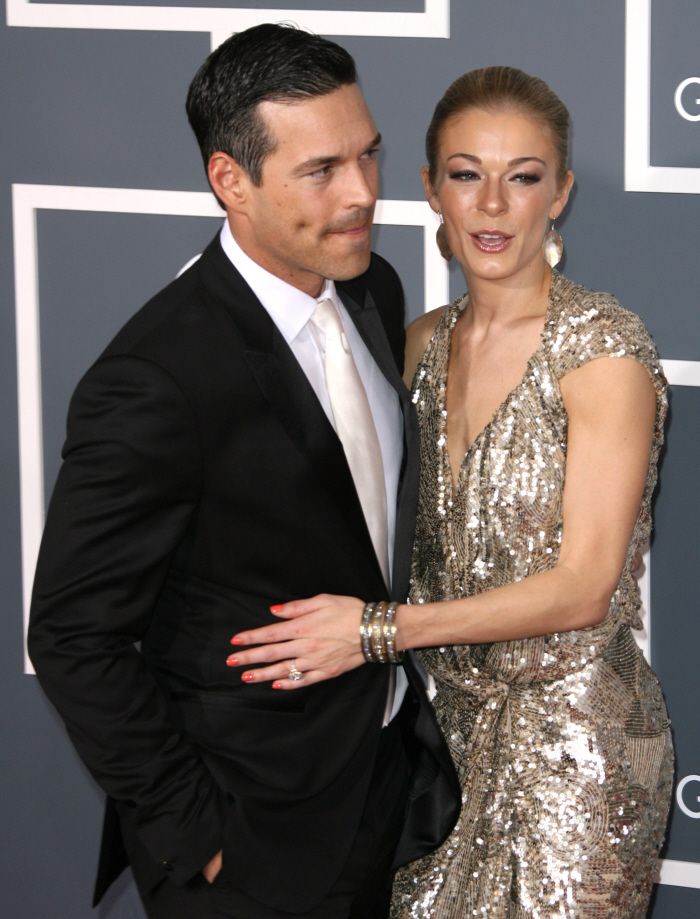 This news actually shocked me a little. Not that I didn't fully expect LeAnn Rimes and Eddie Cibrian to get married – I did, and I bet LeAnn was dumb enough to do it without a prenup too. No, what shocked me is that they managed to get married without a lot of hoopla, on a Friday afternoon/evening, before a holiday, and one week before The Wedding of the Century (Prince William and Kate Middleton). It's almost like… LeAnn was trying NOT to be a famewhore. Odd, right? Oh, well. Now the deed is done so I suppose we can start the official countdown for Eddie's infidelity:
It's official: Eddie Cibrian and LeAnn Rimes are husband and wife!

"LeAnn and Eddie were happily married today surrounded by their closest family and friends," the bride's spokesman, Rhett Usry, confirms exclusively to PEOPLE. "They thank everyone for their well wishes."

Country star Rimes, 28, wore a Reem Acra gown as she and actor Cibrian, 37, exchanged personalized vows on Friday in front of about than 40 guests, including Cibrian's sons Mason, 7, and Jake, 4, from his previous marriage.

The couple had led friends and family to believe that they'd been invited to an engagement party, but surprised the guests by tying the knot at the intimate ceremony held at a private home in California.

"I'm looking forward to settling down," Rimes recently told PEOPLE of her impending nuptials. "Settling into our life."

The couple got engaged in December when Cibrian proposed with a 5-carat diamond ring from jeweler Brent Polacheck, who also crafted their wedding bands.
[From People]
Well… congratulations to the couple. I guess. Sure. All I can think about is how awful she must have looked, a bag of bones and a pair of bolt-ons, sauntering down the aisle in a God-awful, tacky gown. I wonder if she's going to sell the photos? People Magazine, you think?
By the way, a lot of people are talking about LeAnn's new interview for this show, Great American Country. LeAnn played the victim card over and over again. Here's some of what she said:
On her divorce from Dean Sheremet: "I know I didn't do it the right way. I didn't have the tools to know how to do it the right way, how to let go the right way. I'd never been taught that…I think I felt really abandoned – I think abandoned is a really good word – because of our divorce. Not only that, our divorce became so much bigger because it was so publicized."

Learning from her mistakes by screwing Eddie: "I have the strength [now] but I didn't at the time… So, it got really messy, but I have learned a lot from that. And I'm not glad it happened, but I know why it did."

The "double standard" for country music men: "[Country music] has such a double standard. You know, Willie Nelson and Johnny Cash and all these guys. God knows what they did back in the day? And if a woman did it, you never were accepted or forgiven. But if it was a guy, it was just their life… It's quite interesting to have to navigate those waters as a woman in this business."
[Quotes via The Mail]
Ugh. I can't even start with her. SHE felt abandoned? And she really thinks she's like the most special, A-list superstar, doesn't she? It's even worse when you see the video: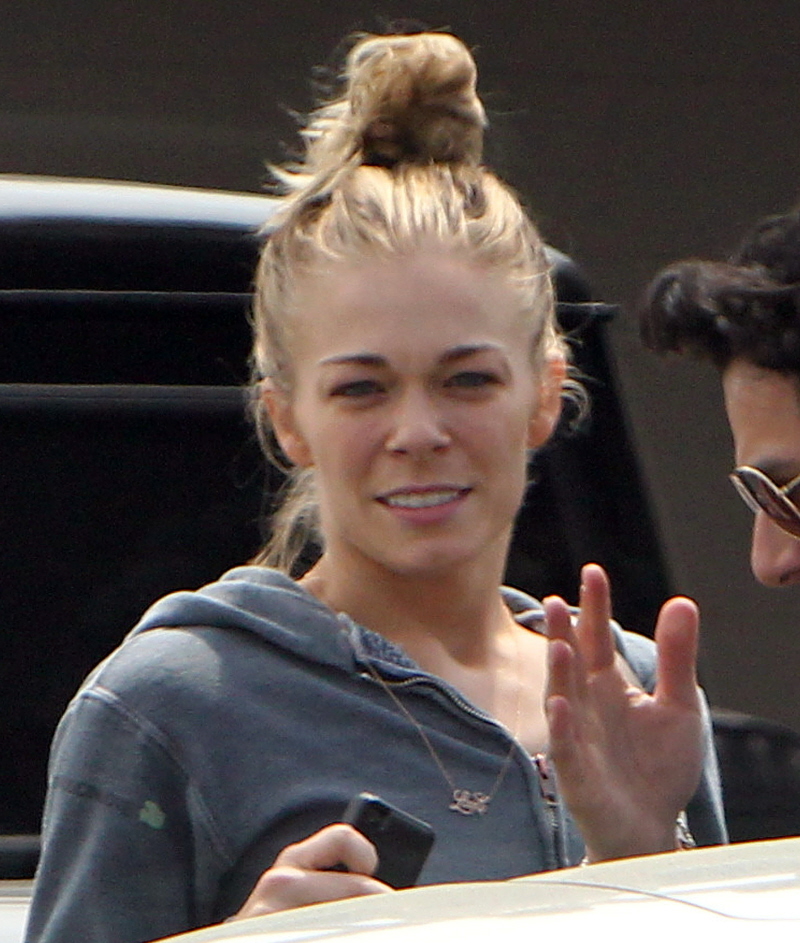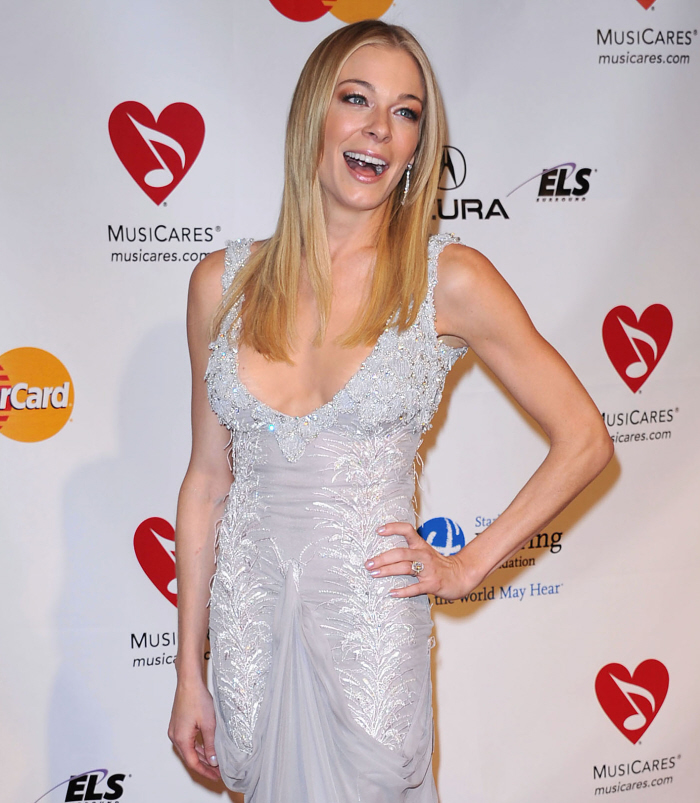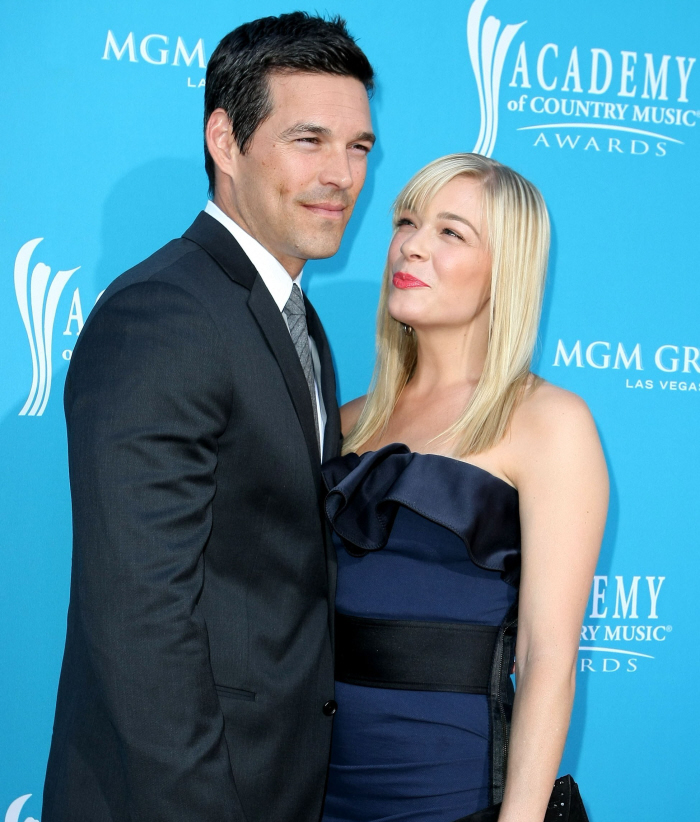 Photos courtesy of WENN & Fame.