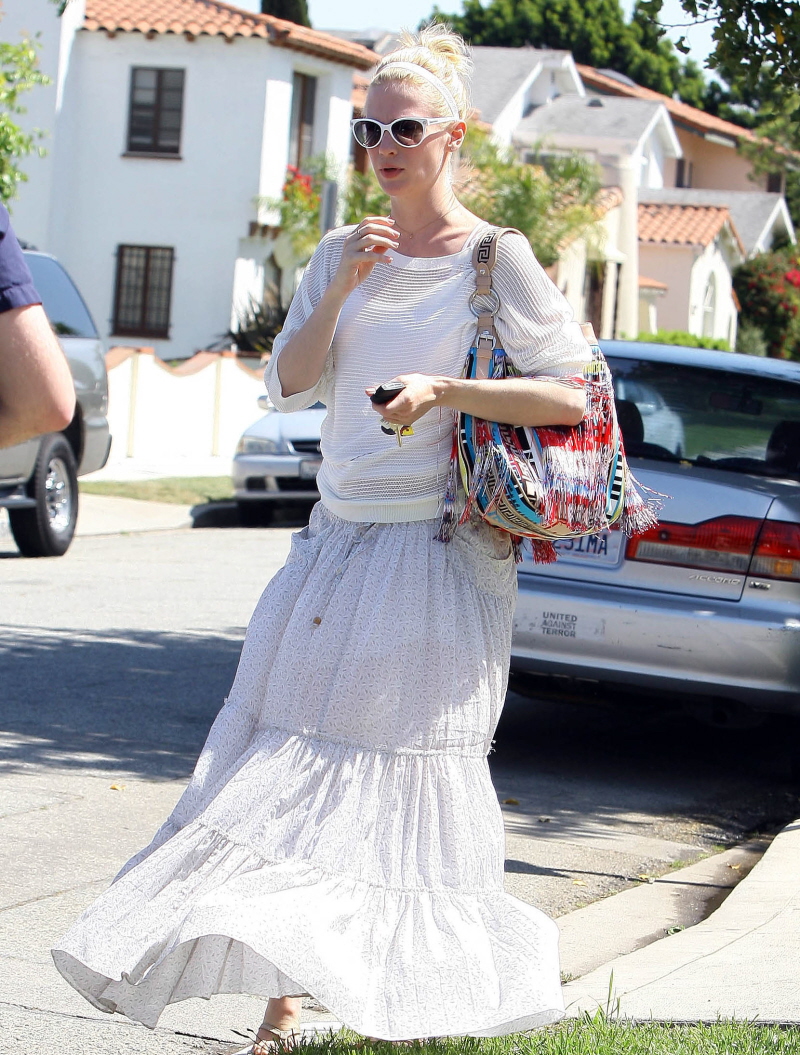 These are some newish photos of January Jones, one of several sets of candids January has managed since she announced her surprise pregnancy and impending single motherhood late Thursday. Honestly, January gets pap'd often enough – I think the paparazzi camp outside of her house for some quick shots of her walking her dog, because there are quite a lot of shots of her like that. So perhaps January hasn't arranged these photos. Perhaps the paparazzi are just hunting her because shots of her tiny bump will sell, because there's still so much speculation as to the baby-daddy.
You know what's weird though? No one really has any friggin' clue for the baby-daddy. A few sources are saying it might be her ex, Jason Sudeikis, but other than that possibility, the speculation is quiet. She's hasn't been photographed with anyone in a while, not even at awards shows or parties. Even I have literally no idea.
Some people also think that January's pregnancy could be written into Mad Men – making Betty pregnant (presumably) with her new husband's baby. A little Henry Francis! Oh, that would be a hot mess, because Betty is such a terrible mother and Henry is just starting to realize that Betty is a disaster. That potential storyline is exciting!
UPDATE: Okay, a Washington Post reporter got ahold of Jason Sudeikis over the weekend, and she asked about January and whether Jason was the daddy. Here's what went down:
When I asked if he had any comment on the recent news about Jones, who split with Sudeikis back in January, he said, "I'd rather — yes but no."

Was he surprised to find out she was pregnant?

"No, I —," then he paused and stammed. "No, I didn't have anything [else to say]." He stammered some more.and that was the extent of our conversation on the subject. Sudeikis seemed comfortable being asked about the situation, just unwilling to say too much.
[From WaPo]
Yeah, it's probably him. But I'm not ruling out other candidates!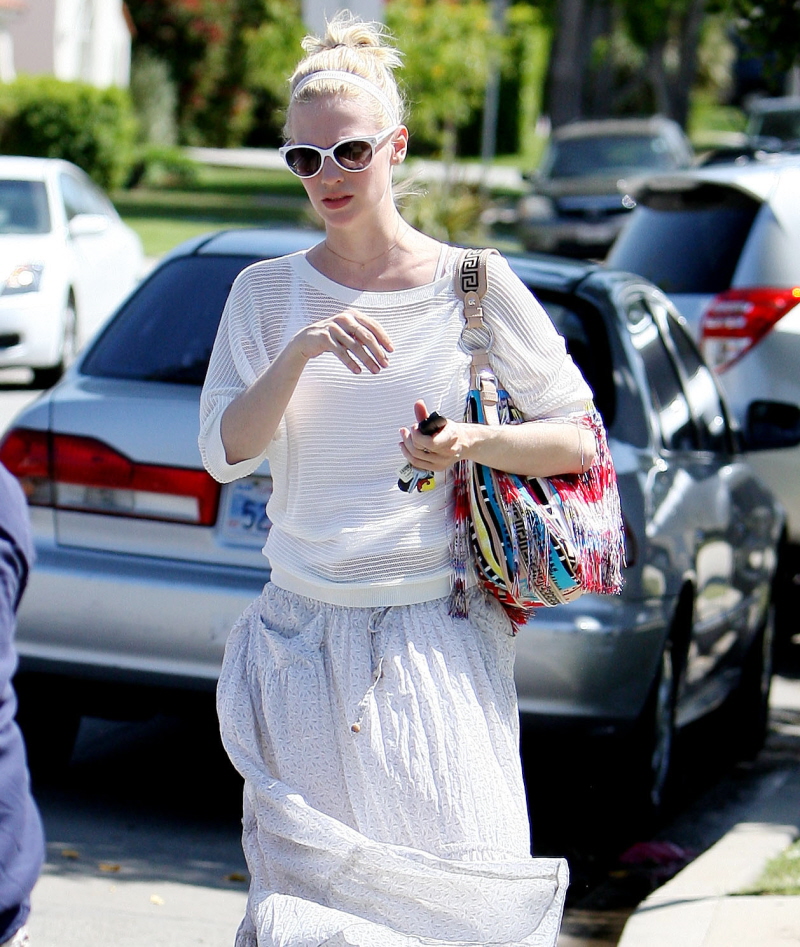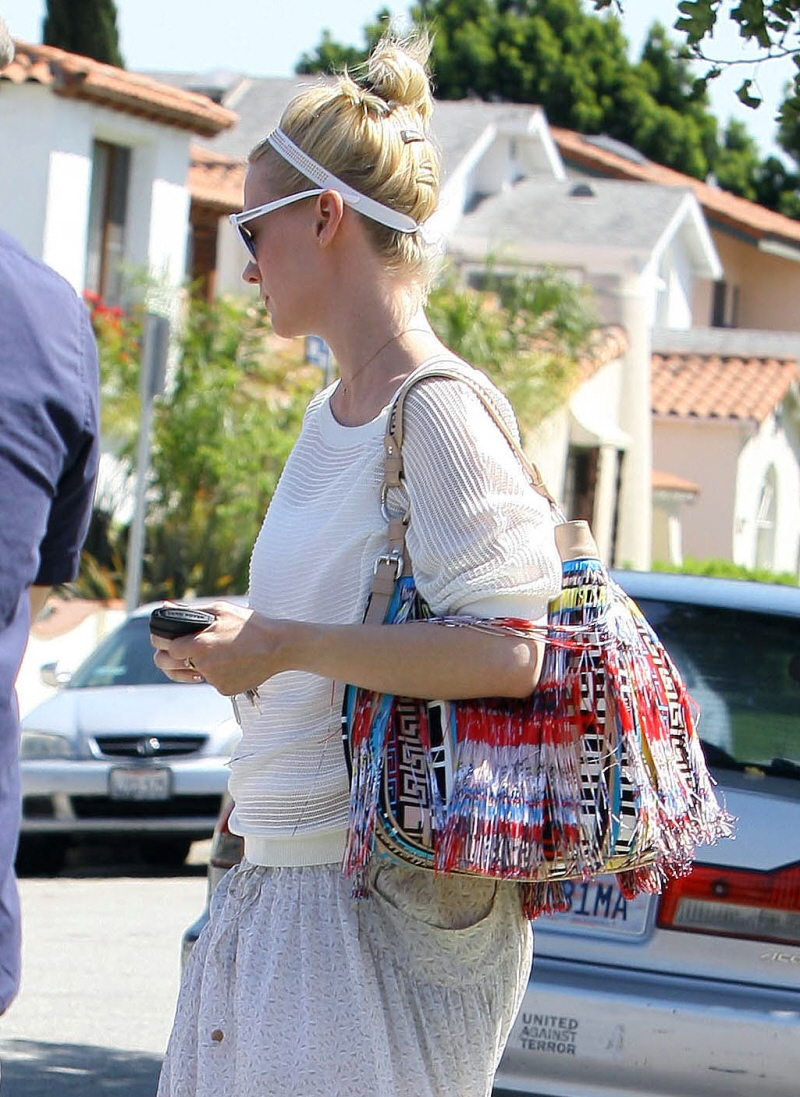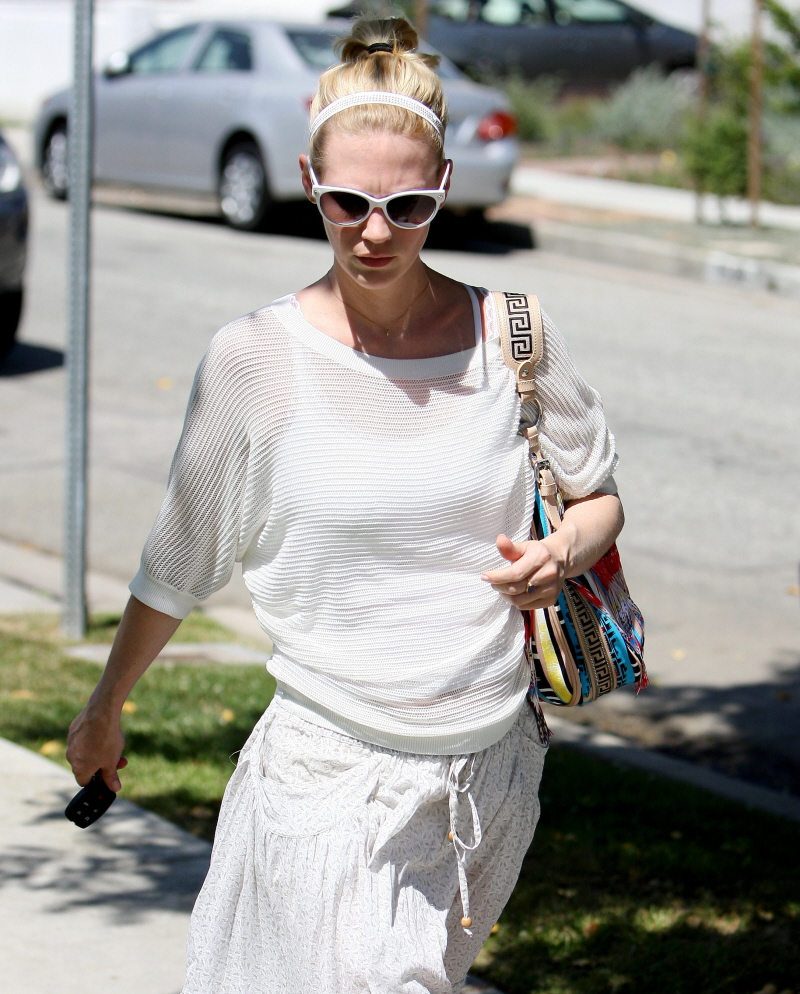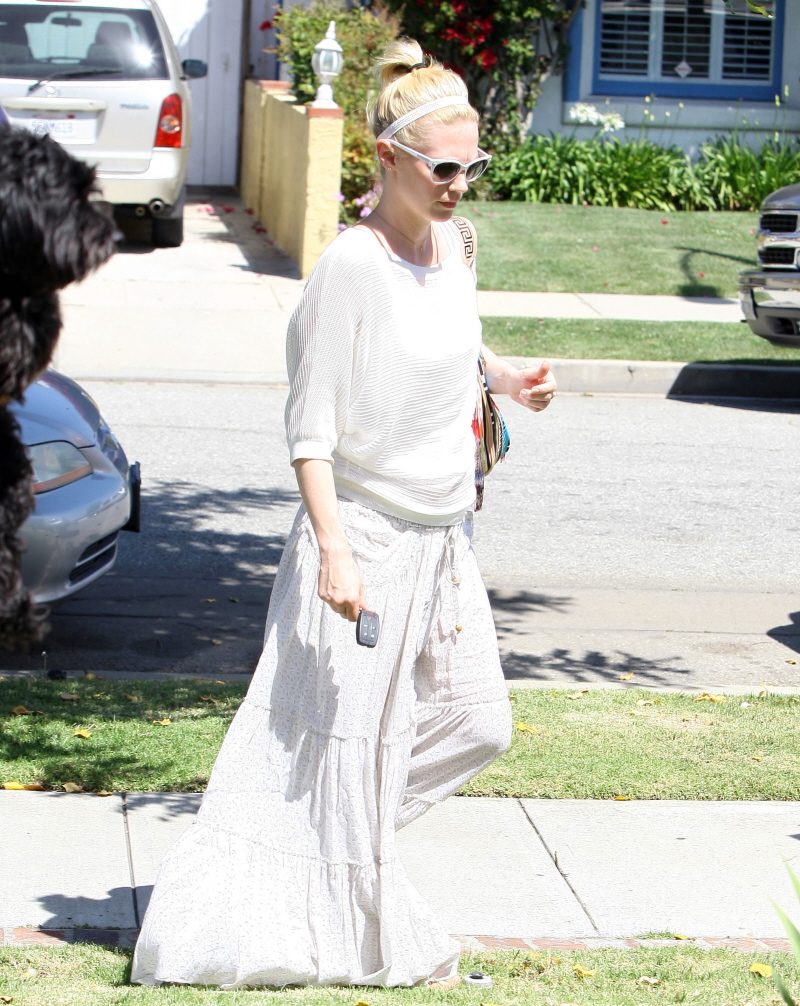 Photos courtesy of Fame.