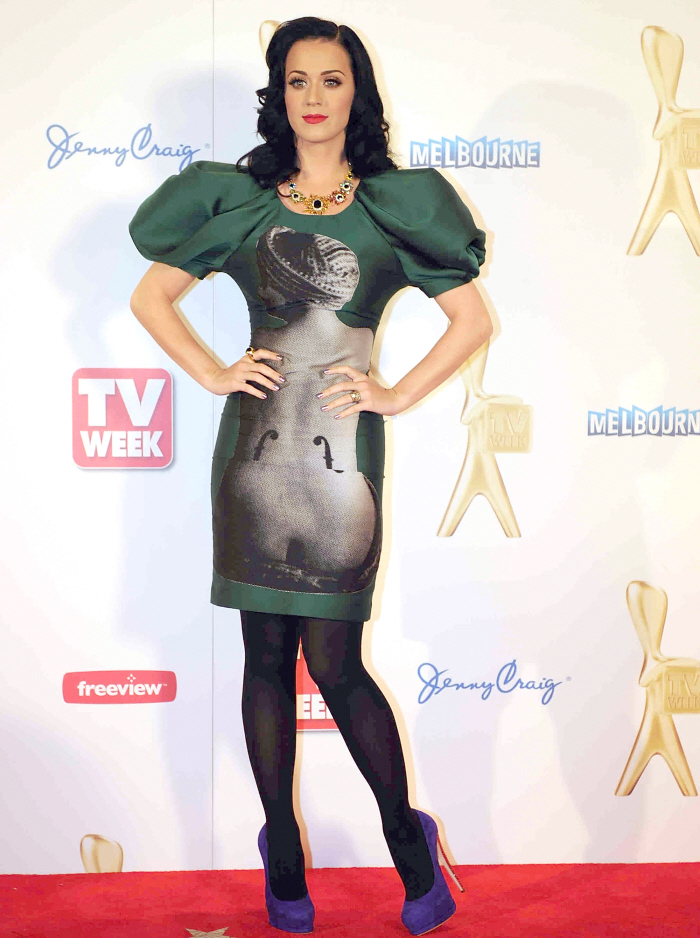 These are some new photos of Katy Perry at last night's Logie Awards in Australia. She wore this odd green dress with some kind of screenprint of Man Ray's photograph "Le Violon d'Ingres" (Ingres's Violin). The combo of the green puffy sleeves, the screenprint and the bright blue shoes is all rather… eh. Katy thinks that this her signature, wearing bright colors and this kind of junk. It gets kind of boring to me.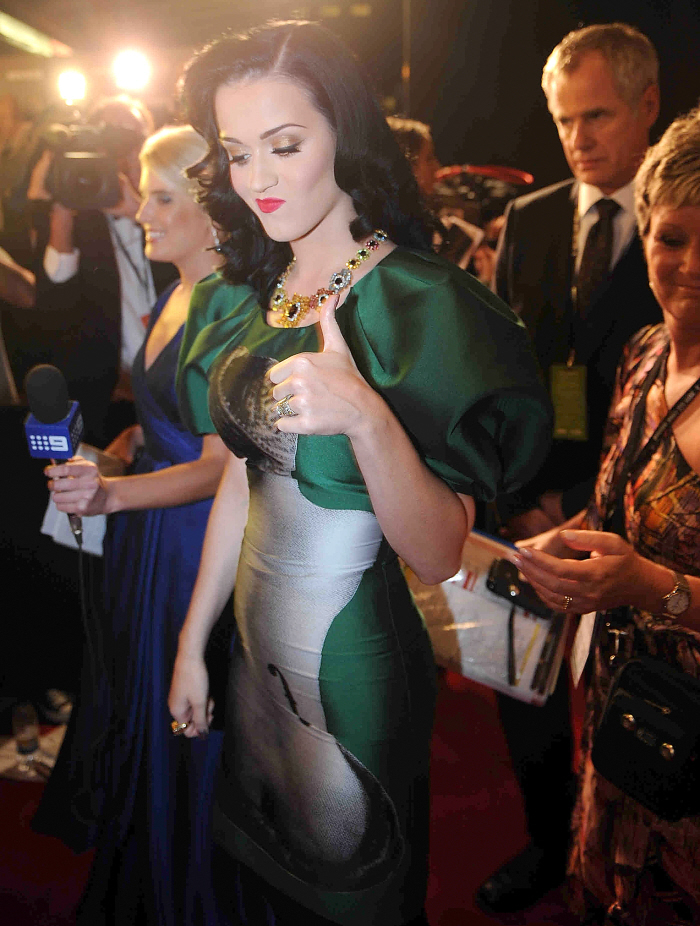 In other Katy news, she's suing an Australian tabloid who recently claimed that she was screwing around on husband Russell Brand. The alleged other man? Producer Benny Blanco. According to the Australian tabloid NW, Katy was having an "intimate relationship" with Benny. Katy is suing the NW's publisher, AP, with a statement saying: "By reason of the publication of the article, the plaintiff (Perry) has been gravely injured in her reputation and feelings (and) has suffered distress, embarrassment and humiliation." Katy also says that NW has refused to apologize for the story "although it was clearly inaccurate". She could win six figures! Yeah, which publication has Katy screwing around on Russell? I thought most people had money on Russell screwing around on Katy…?
Below are photos from Katy's recent perfume launch. I don't care for this dress either. Bitch needs a new look.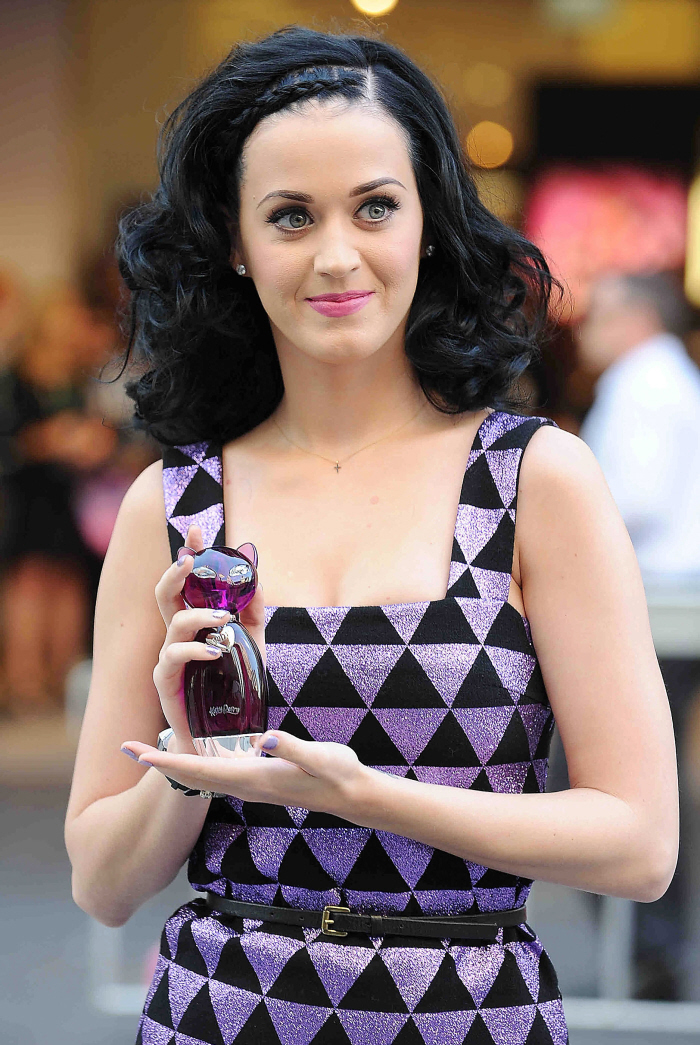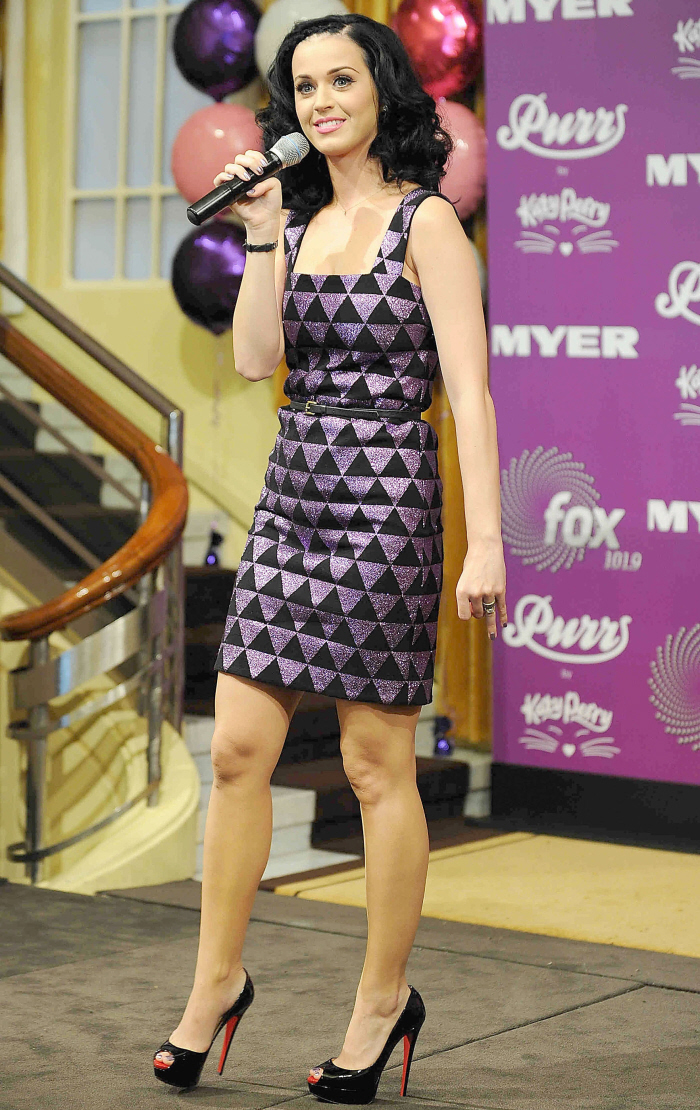 Photos courtesy of WENN.