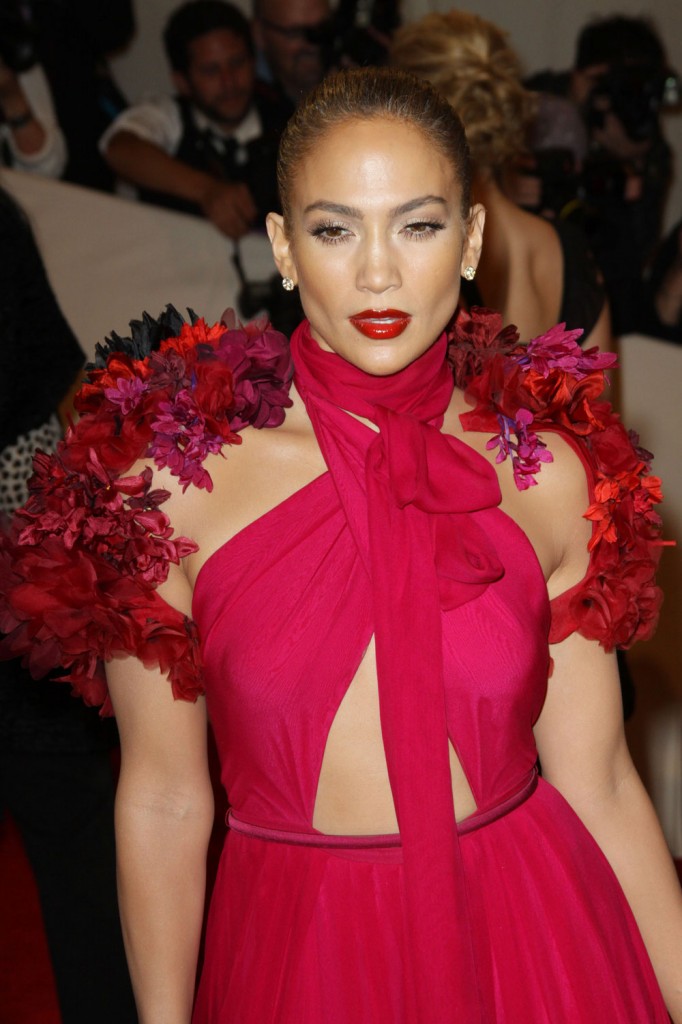 Jennifer Lopez has been all over the place lately. I saw her yesterday on Kathie Lee and Hoda's portion of the Today Show (video here) and she was doing her "aw shucks, people just need to get to know me" act. (I'm paraphrasing.) She comes across well and she's doing a good job on Idol, but all you need to know about Jennifer Lopez is evident in her career. She just put out a new video in which she's writhing around on the sand with some buff guy like it's 1999 and she's promoting her new album, Love, out today. She's not going to stop, and she'll be in our faces for as long as she gets paid for her mediocre music or for promoting some product.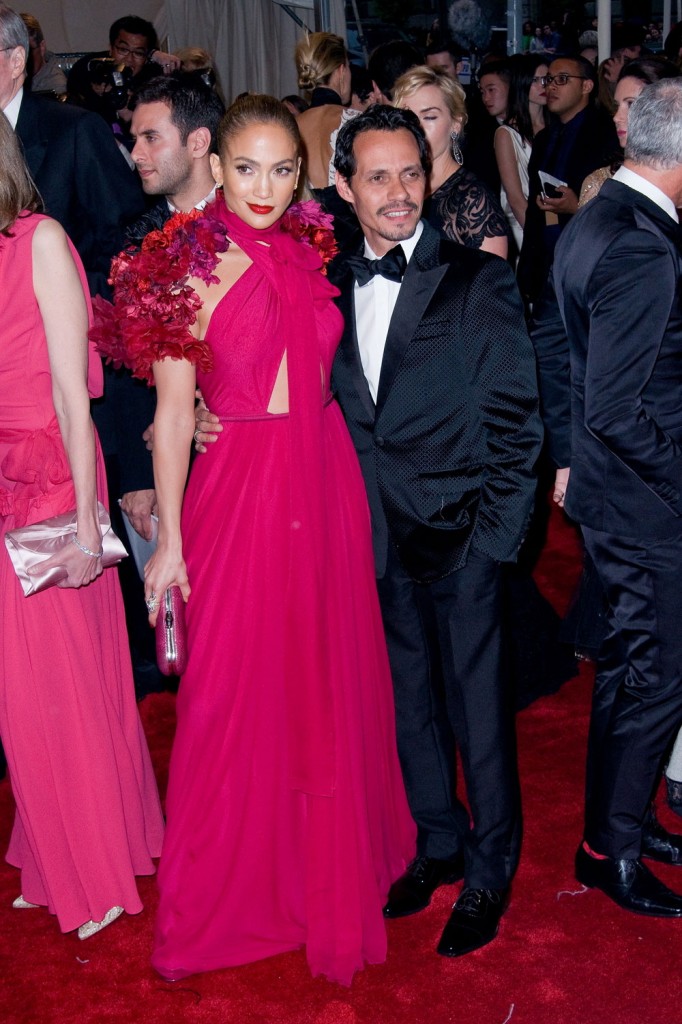 Last night at the Met Gala LA Lopez wore a fuchsia Gucci gown with puffy cutout sleeves adorned with feathers or flowers (it's hard to figure out exactly what that bunchy fabric covering the top of her arms is supposed to be). Her dress featured cutout panels flanking her stomach (because this woman has to show her stomach somehow) and a long draped bow hanging from the throat. She accessorized with giant diamond stud earrings, two large rings, one on each hand, and a clutch that was more purple than fuchsia. I guess the color of the clutch matched some of the flower fabric pieces on her arms.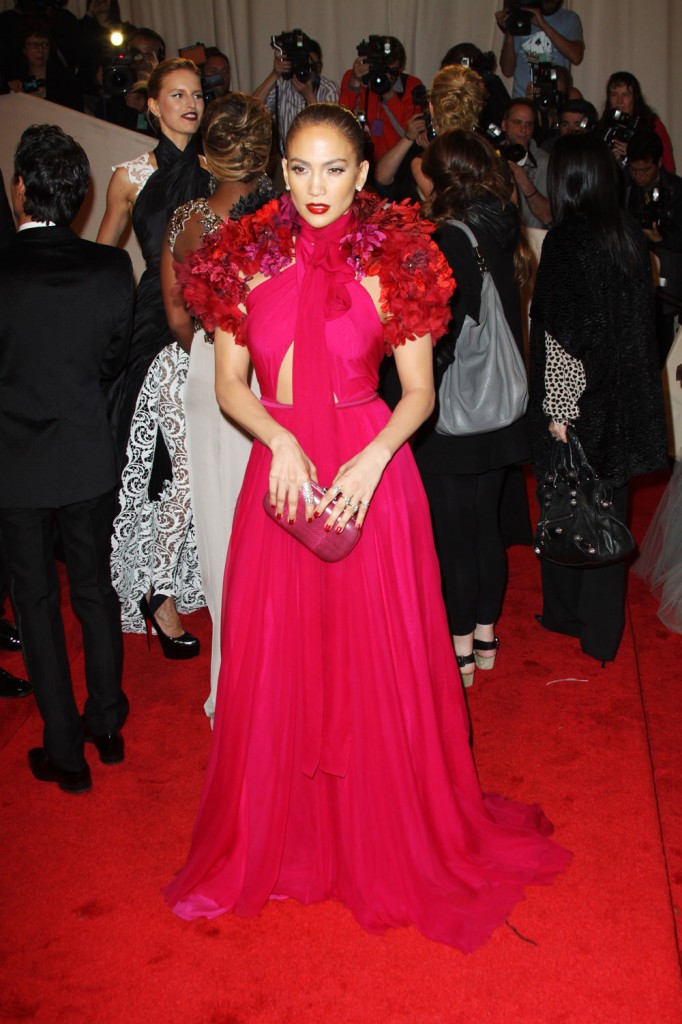 J.Lo had her hair back in a severe bun and wore bright red shiny lipstick. It was all too much together, and while I don't hate the dress I dislike the overall look. It's borderline ridiculous, but so is Lopez in so many ways. She is in no way subtle and I doubt she has an off switch.
Check out the side view. It's even worse.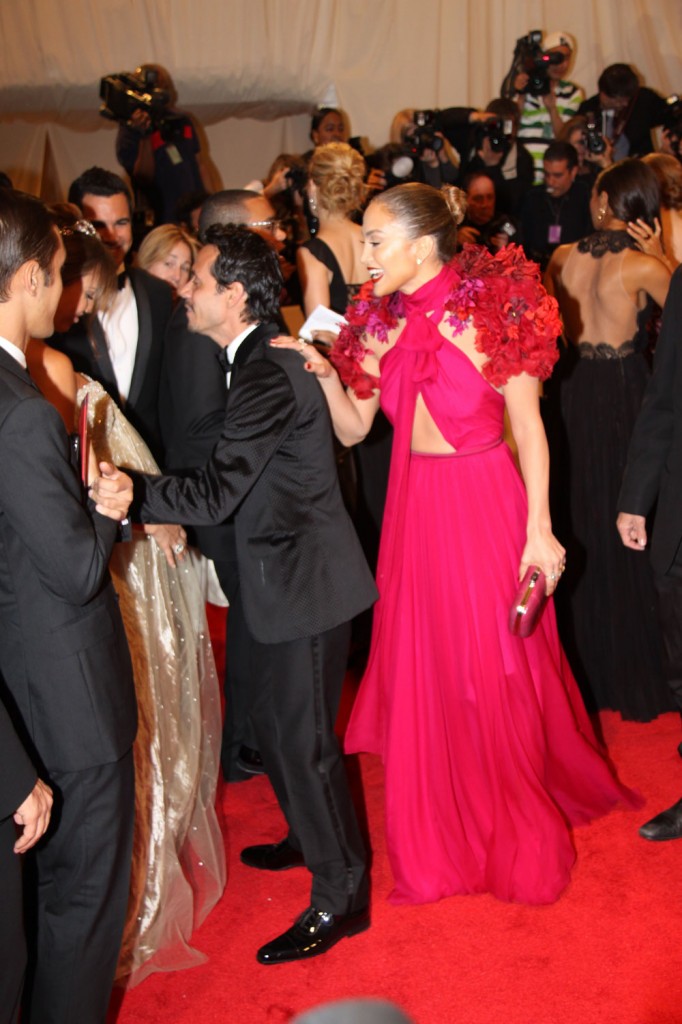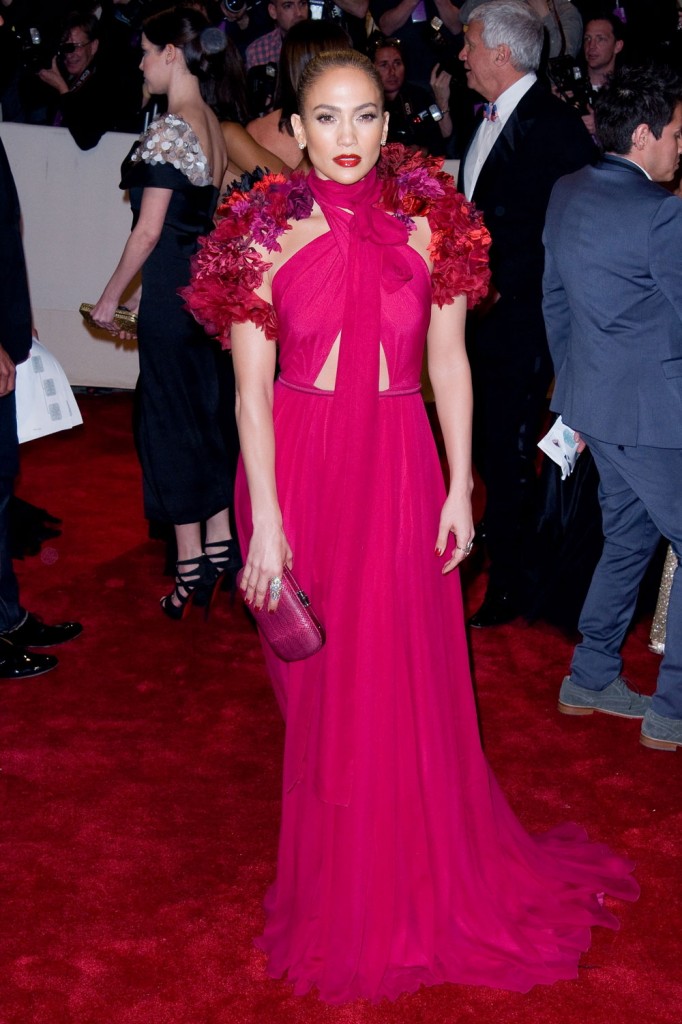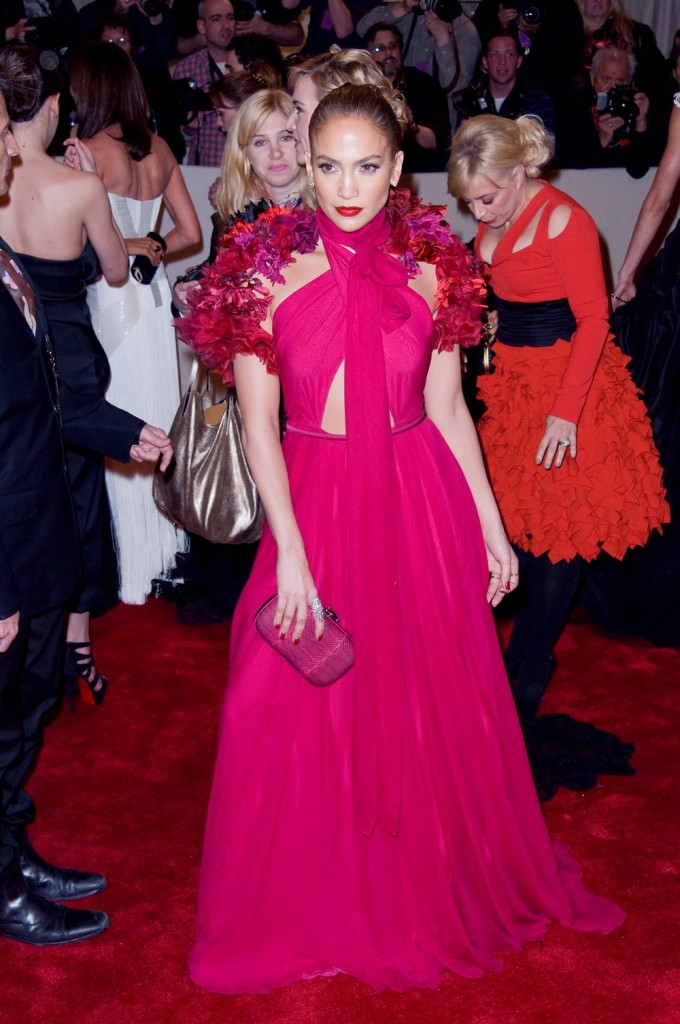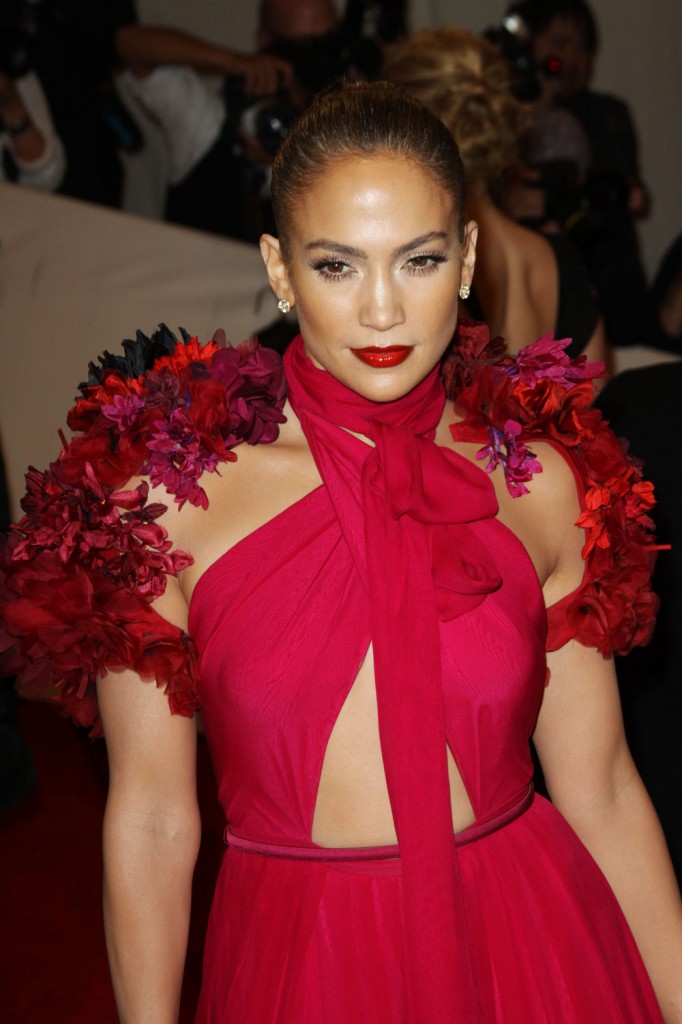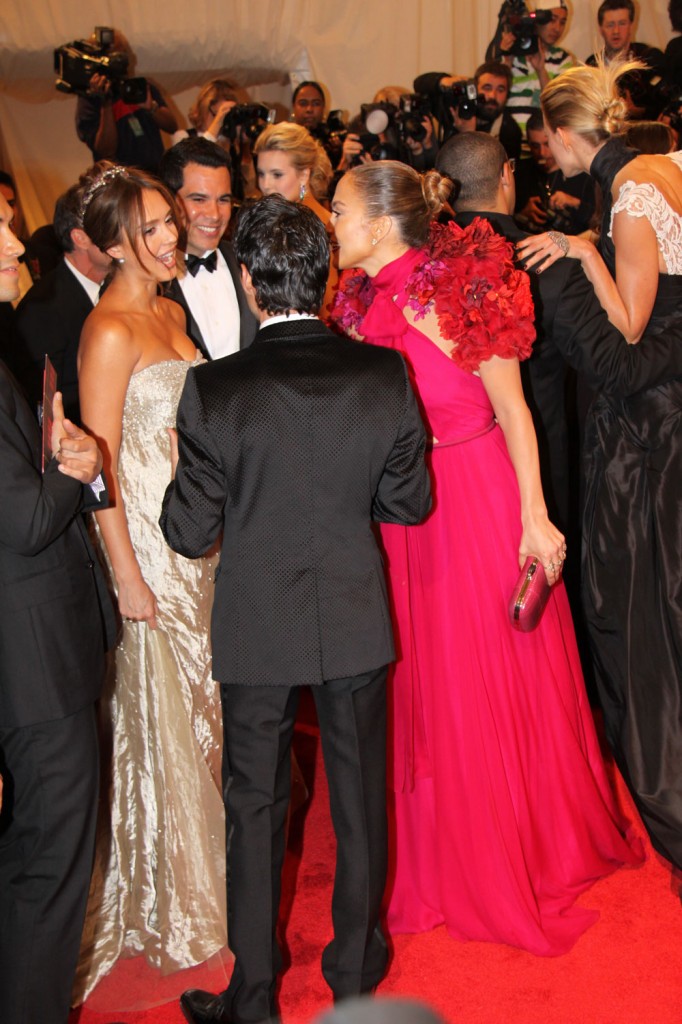 Photo credit: WENN and Fame