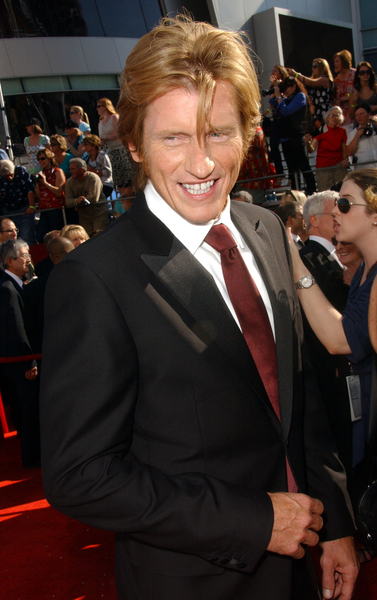 Denis Leary had that song "I'm an a**hole," and he pretty much proves it with his latest statement that rates of autism are rising due to poor parenting and lazy children. He writes in his new book "Why We Suck: A Feel-Good Guide to Staying Fat, Loud, Lazy and Stupid" that autism is a phony diagnosis and that the children are just deficient in some way:
Leary writes,"There is a huge boom in autism right now because inattentive mothers and competitive dads want an explanation for why their dumb-ass kids can't compete academically, so they throw money into the happy laps of shrinks . . . to get back diagnoses that help explain away the deficiencies of their junior morons. I don't give a [bleep] what these crackerjack whack jobs tell you – yer kid is NOT autistic. He's just stupid. Or lazy. Or both."
[From PopEater]
What a jerk he is! Maybe he's talking about his own experience in which his kid was incorrectly diagnosed, but to generalize that to all children with autism is just incredibly ignorant and cruel. I think his comments need to be taken in content, and there's a remote chance he didn't mean them literally. Popeater notes that the Autism Society has called his remarks outdated and ridiculous:
The Autism Society of America responds: "For Mr. Leary to suggest that families or doctors conspire to falsely diagnose autism is ridiculous . . . [His] remarks reflect the same misconceptions of autism being caused by bad or unemotional parenting that were held over 50 years ago."
Denis Leary's wife Ann published a memoir this summer, "Outtakes From a Marriage," in which she described the premature birth of their son Jack, born three months early in 1990. She also lambasted celebrity culture in her book, and called the red carpet a "a narcissists' parade." Denis and Ann also have daughter Devin, 16. That must make Leary some kind of f'ing expert on autism if he has two kids and one was once considered autistic by a doctor. It's doubtful he knows any children who suffer from the disorder, which is surprising considering how prevalent it is. Maybe he just doesn't have many friends.
Leary, 51, is one of the creators and stars of the FX firefighter drama Rescue Me.