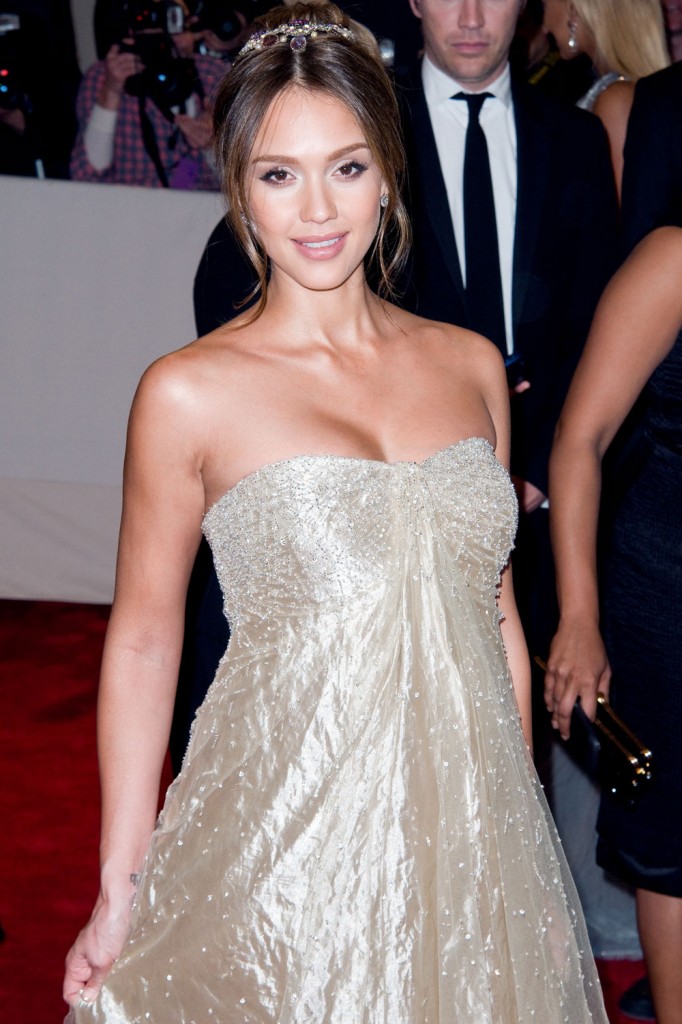 Pregnant Jessica Alba wore a perfectly cute strapless Ralph Lauren Collection silver lame gown with a tulle overlay. I love how happy and sweet she looks. She doesn't have her pose face on and in these shots there's something genuinely likable about Jessica. It's a change for her, and it looks like her second pregnancy has helped her take it down a notch.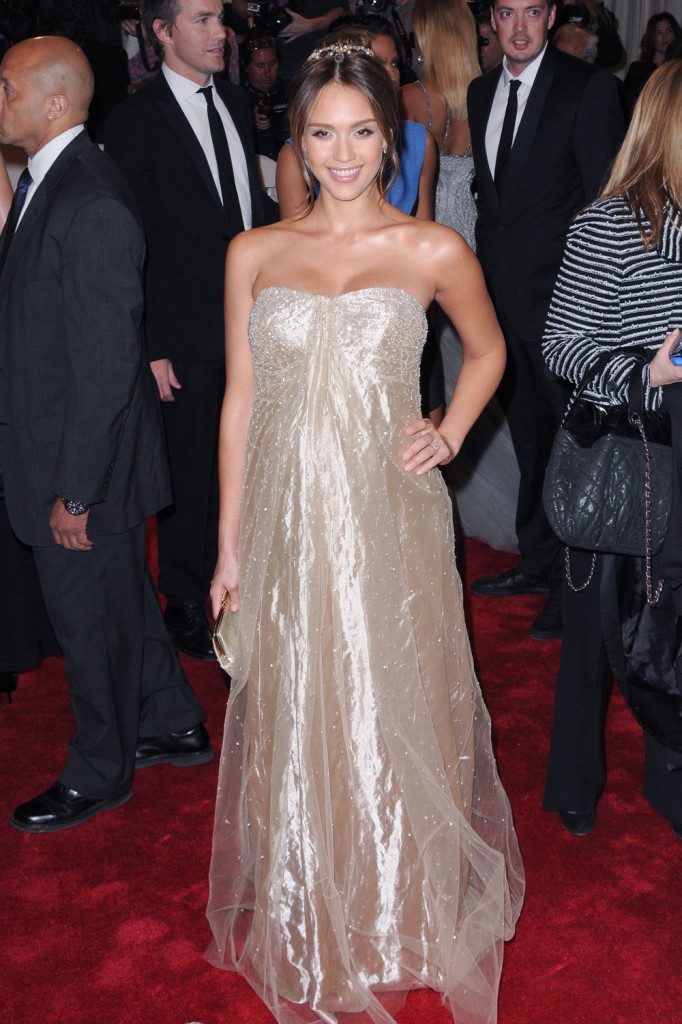 So I won't nitpick her look too much, which was a little messy for me in some photos in that the fabric looked very wrinkled, but that's how this type of fabric always looks. Overall she's so pretty here. I love the beaded headband in her hair, which JustJared reports is actually a vintage 1920s necklace from Ralph Lauren.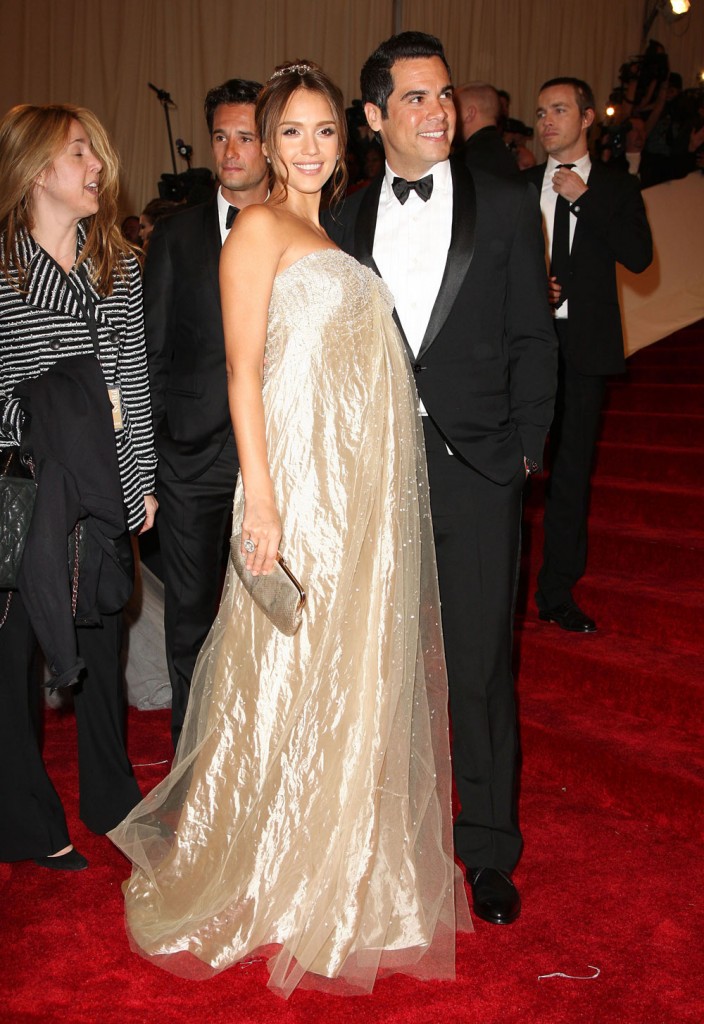 Her hair is lovely hanging loose in the front and pulled up in back. Her makeup looks understated and yet perfectly done with light peach lips, silver eyeshadow and some pale pink blush.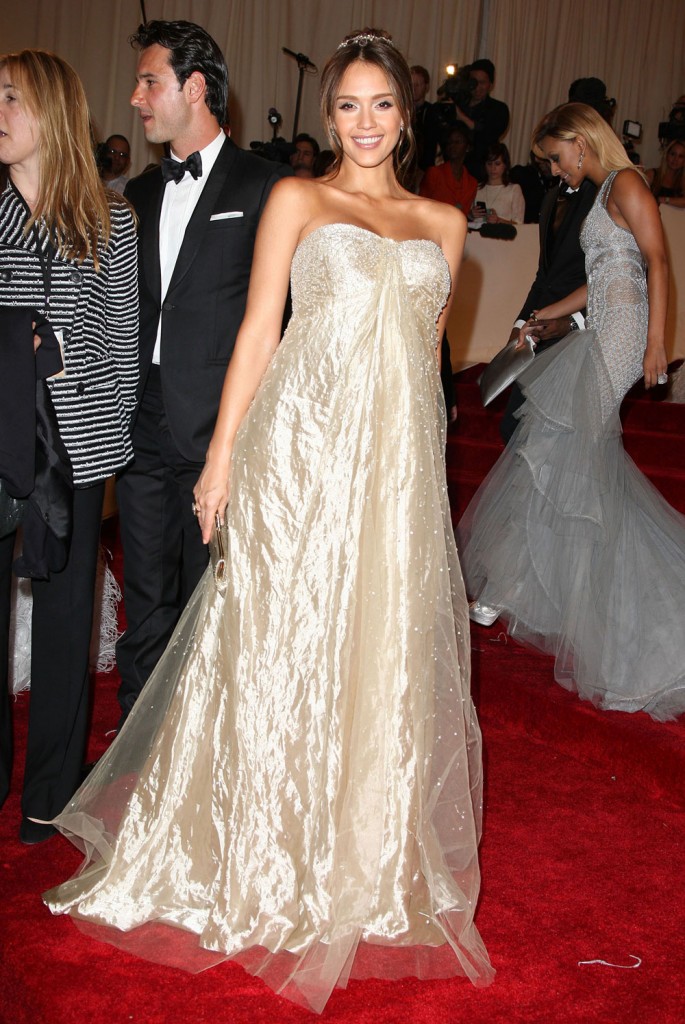 It looks like Jessica will have some time off to care for her baby. According to IMDB she has just one movie coming up, Spy Kids 4, and it's already finished filming.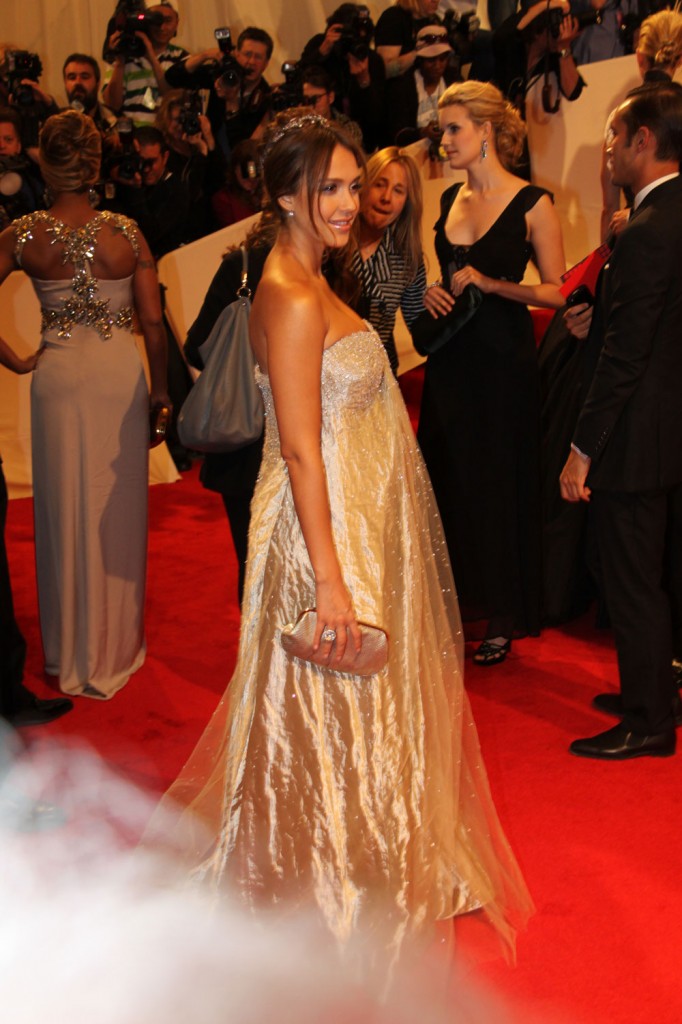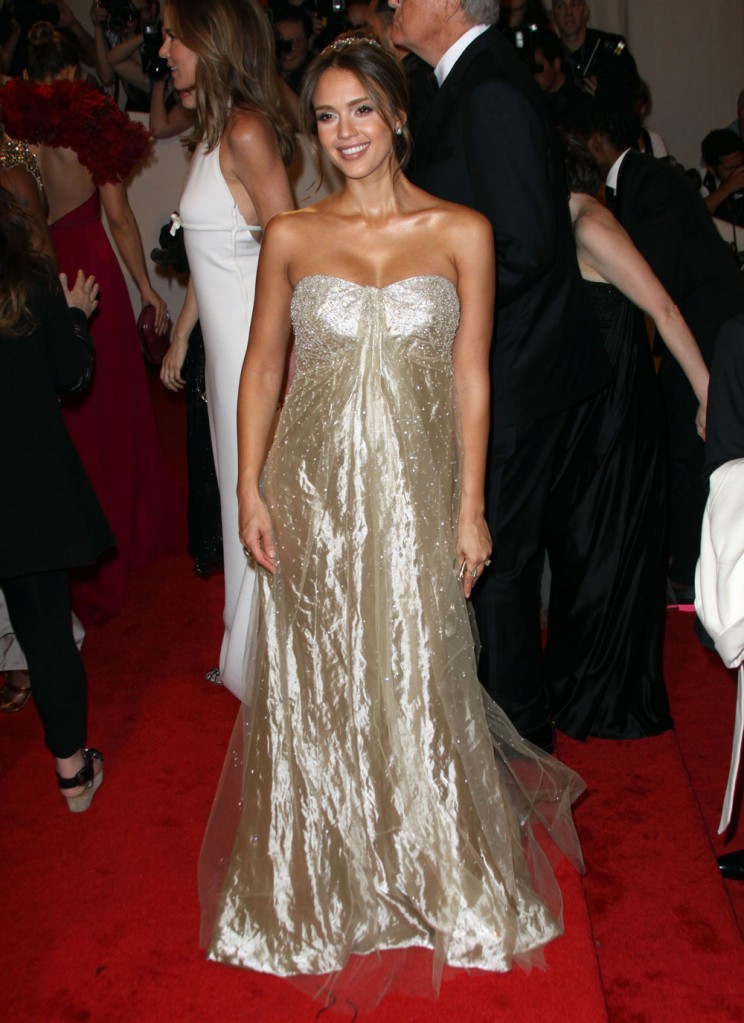 photo credit: WENN and Fame