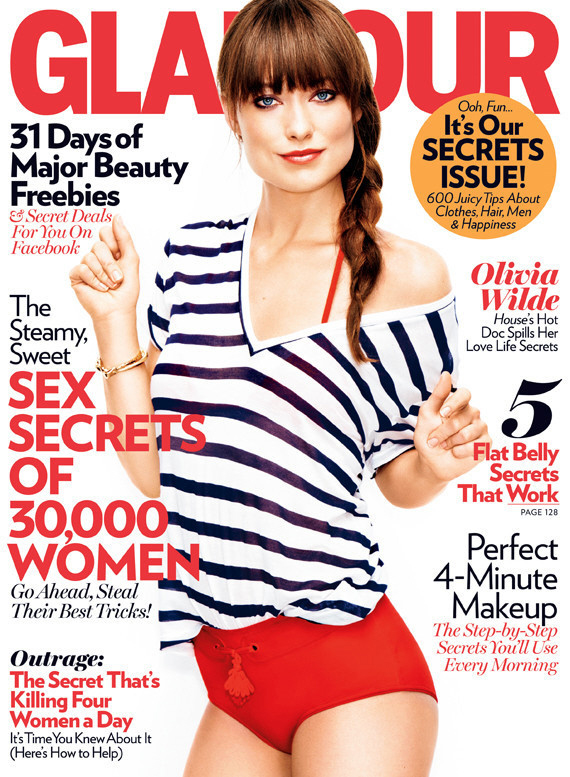 Olivia Wilde is the June cover girl for Glamour Magazine, likely to promote her part as an old-timey hooker (not confirmed!) in Cowboys & Aliens. I have to admit, aside from briefly riding the Gosdong and that unfortunate "honeybadger" incident, Olivia hasn't been grating so much lately. I kind of like the transformed, ex-con Thirteen on House, and basically Olivia hasn't been showing her I'M A PRINCESS in my face so much. Of course, that may be because she is no longer a princess, since she dumped her Italian prince for greener pastures (re: random dongs). You can see the Glamour slideshow here, and here are some highlights:
On marriage: "The mark of a good marriage is partnership and continuing to feel inspired by your spouse. I had that with Tao. But the end is not necessarily the tragedy. Staying in a relationship that is no longer working is the tragedy. Living unhappily—that's the tragedy."

On dating again: "I'm opening up my heart to the idea of dating. It's funny—my friends would always come to me for romantic advice, [but] I know nothing, and things have changed since I was dating in high school! I'm really trying hard to spend this time working on myself."

What Olivia learned from her mom: "She's gorgeous and she taught me that a real feminist doesn't apologize for her beauty. You can be a sexy, beautiful woman and be the smartest person in the room."

Name-dropping: "I remember Mick Jagger [talking] politics with my parents…At 13 I came to L.A. for a press junket, and it was this magical land of palm trees and George Clooney. But [then] I saw George talking to my dad about politics, and I thought what makes these people special is that they're not just actors…I saw people being valued for their intelligence and their interests as opposed to their stardom. It instilled in us that stardom is meaningless."

On conventions: "We got engaged at Burning Man and married on a school bus. We were not conventional."

On being married so young: "Everyone said it to me—and I had to figure it out for myself—but you change so much. I've learned it's important to spend time in a relationship with yourself and not being defined by your partner."

On dating: "I wish I could play the field. But it's so not me. I go 100 percent into everything. And I'm a really good girlfriend."
[From Glamour]
Okay, so she was kind of plucking my nerves with some of those quotes. I buy that she's out there, sowing her wild(e) oats (sowing her Cockburn oats?), and she has probably boned Justin Timberlake, Ryan Gosling, and God knows who else since she split with her husband. I think she wouldn't have split from Tao unless she thought she could trade up, and all of the quotes about how she's a good girlfriend, blah, blah, blah… well, whatever. I mean, God bless her, I guess. If I was in her shoes, I would be rubbing on Gosling too (but not JT).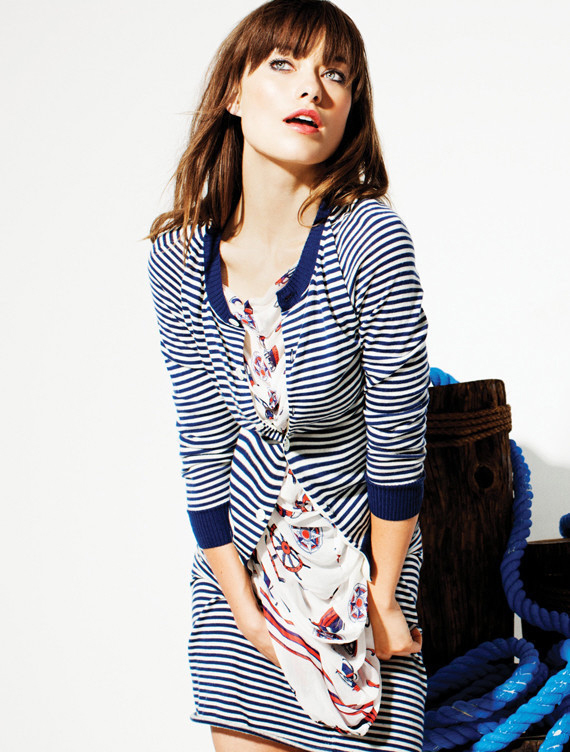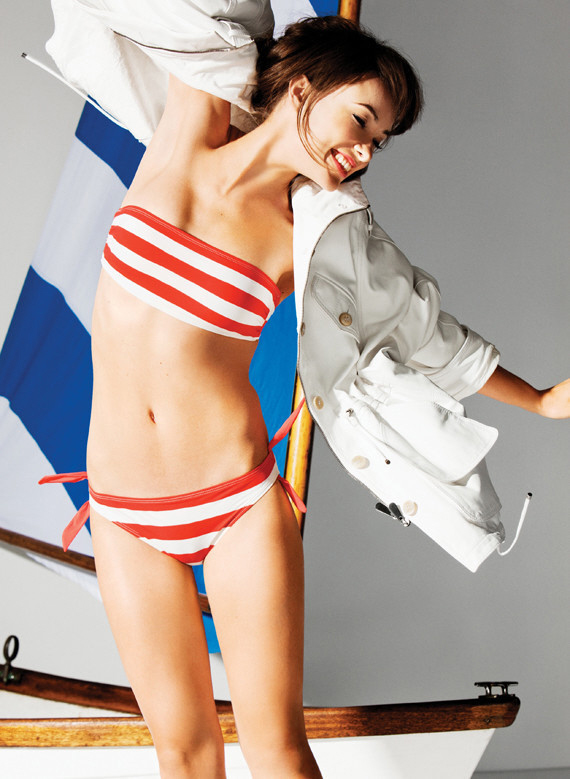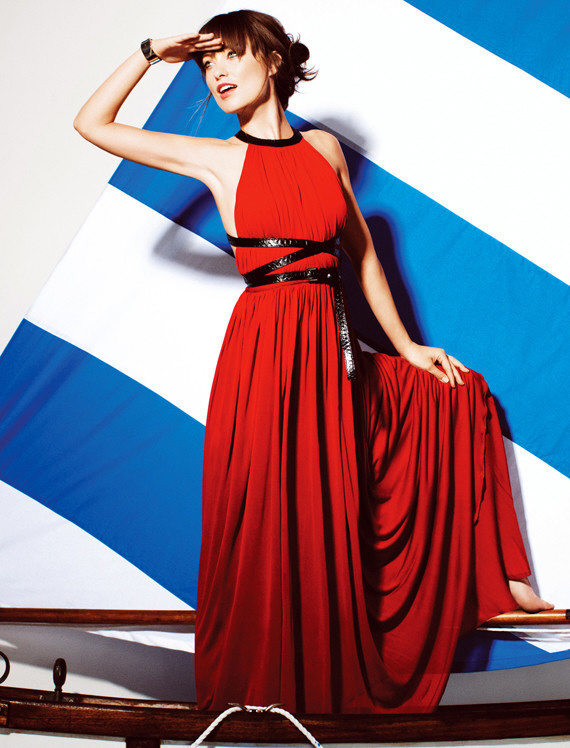 Glamour photos courtesy of HuffPo.