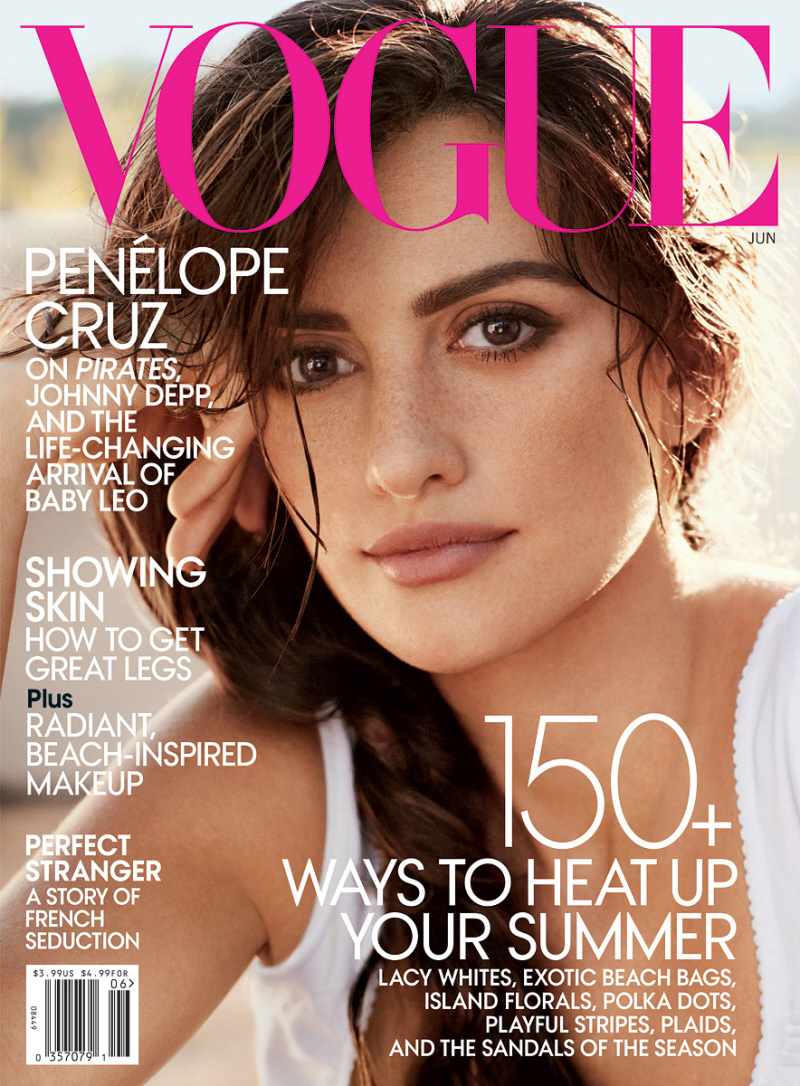 As we previewed a few weeks ago, Penelope Cruz is the cover girl for the June issue of Vogue (American), all to promote her work in Pirates of Caribbean 4. Now that I'm seeing the higher-quality images from the shoot, I have to say… this is one of Penelope's best photo shoots ever. And one of Mario Testino's best shoots too. Testino can often photograph people to look too glitzy, too sparkly, not accessible enough, but on rare occasions – like with Princess Diana, and here with Penelope – he just makes them look "realer" than they've ever looked.
In the interview with Penelope, she sounds at times funny, and at times kind of gushy and sweet. She talks a little bit about her son Leonardo and what it's like to be a first-time mom. The full Vogue interview is here, the slideshow is here, and here are some highlights:
Before Penelope was famous and after she moved to LA: When Cruz first moved to Los Angeles, she spoke little English and lived in a tiny hotel room she shared only with cats. Cats, plural. "I was very lonely," she says. "I would find cats in the street and take them with me. I raised a lot of cats in that period." The cats all found nice homes, Cruz assures me in a way that recalls those end-of-film disclaimers (no animals were harmed during the making of Penélope Cruz).

Penélope Cruz adores karaoke. She adores it the way a first-grader adores a golden-retriever puppy—in an unself-conscious, non-ironic way. She will sing "Hollaback Girl," by Gwen Stefani, and, if she is so compelled, "Without Me," by Eminem. (Opening lyrics: "Two trailer-park girls go round the outside/Round the outside/Round the outside.") Karaoke is a non-negotiable part of the Penélope Cruz experience. "I've gone to karaoke bars in almost every city I have been to," she says. "Every time I am on a movie location, we find a karaoke bar and take the crew."

Cruz does not put on airs. She is an Oscar winner who can obsess over the films of the mid–twentieth century Italian actress Anna Magnani (The Rose Tattoo) but also appreciates Lady Gaga ("She's invented something that feels very fresh"). She's an Oscar winner who has befriended Bono but also enjoys the high camp of Glee (especially when Bardem filmed a guest spot on the TV musical). She's an Oscar winner who confesses to a history of roller-skating and the fact that she doesn't drive a car, even in L.A.
"I only drive in movies," she says, laughing. "I know that's very weird to hear for an American. I have a weird relationship with it. I know how to drive, but I never went to take the test."

Post-Oscar ritual: [After the night she won her Oscar], she headed over to In-N-Out Burger, still wrapped in her vintage white Balmain gown. "You have to remove the tight dress to eat a Double Double monster cheeseburger with everything on it," she says.The post-Oscar In-N-Out burger has become a ritual. It's happened after each of her nominations—the hungry Spanish bombshell at the drive-through. But this February, after Cruz accompanied Bardem to the Kodak Theatre in support of his Best Actor nomination for Biutiful, there was no burger run. "We had something more important to do," Cruz says, smiling. "We had to go home to the baby."

Being pregnant on the set of POTC 4: "I was pregnant and a pirate," Cruz says. "A beautiful experience."

Penelope cries when asked how motherhood has changed her: "One second," she says. She dips her head and dabs at her face. I fear I am about to be removed from the hotel, forever banned for making Penélope Cruz cry. But now she is laughing and crying at the same time. "This has never happened to me," she says. "This is really funny. I'm sorry. It's unexpected." To date, Cruz hasn't talked at all about her son in public. But it's clear his impact is profound. "From the first second, you feel so much love," she says. "It is a revolutionary experience. That's the best way I can describe it. It transforms you completely, in a second. Nature is very wise and gives you nine months to prepare, but in that moment—when you see that face, you are transformed forever." She is not trying to wipe away the tears now. She rolls with it. It's an unabashed, blissful cryfest. "Even if you have heard from all your friends and family, 'This is what's going to happen,' until it happens to you, it's hard to understand in your soul," Cruz says.

Shielding Leonardo from the press: A day later, Leonardo is present during a photo shoot, cooing gently with the nanny while Cruz poses a few feet away outside. Cruz is very careful about unlocking the door on her new family. Never one to disclose personal details—in the past, queries about boyfriends real and rumored were brushed away like houseflies—she is vigilant about her son. "I want my son—and my kids if I have more—to grow up in a way that is as anonymous as possible," Cruz says. "The fact that his father and I have chosen to do the work that we do doesn't give anybody the right to invade our privacy."
[From Vogue]
Aw, I liked the cryfest. That was sweet. Probably a great deal of post-partum hormones too. I love the idea of Penelope doing karaoke too – her accent is so thick, I'm sure the other people are like "What's she singing again?"
More beautiful photos: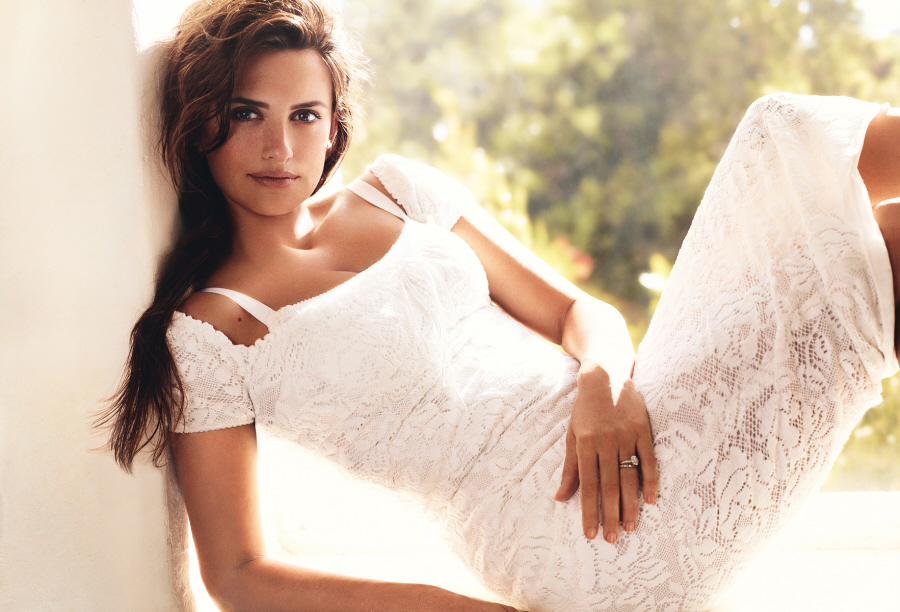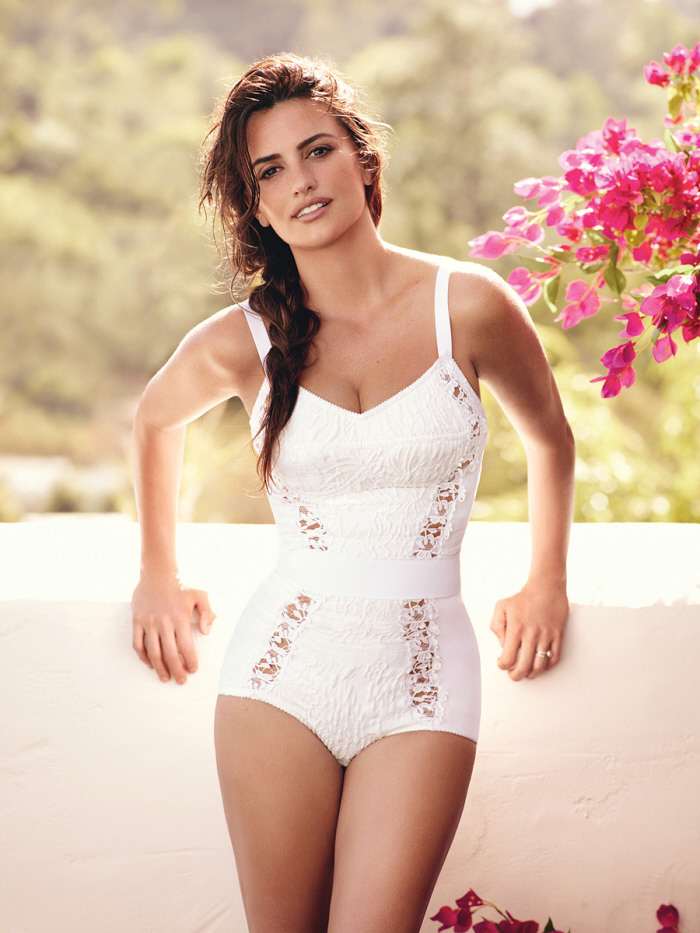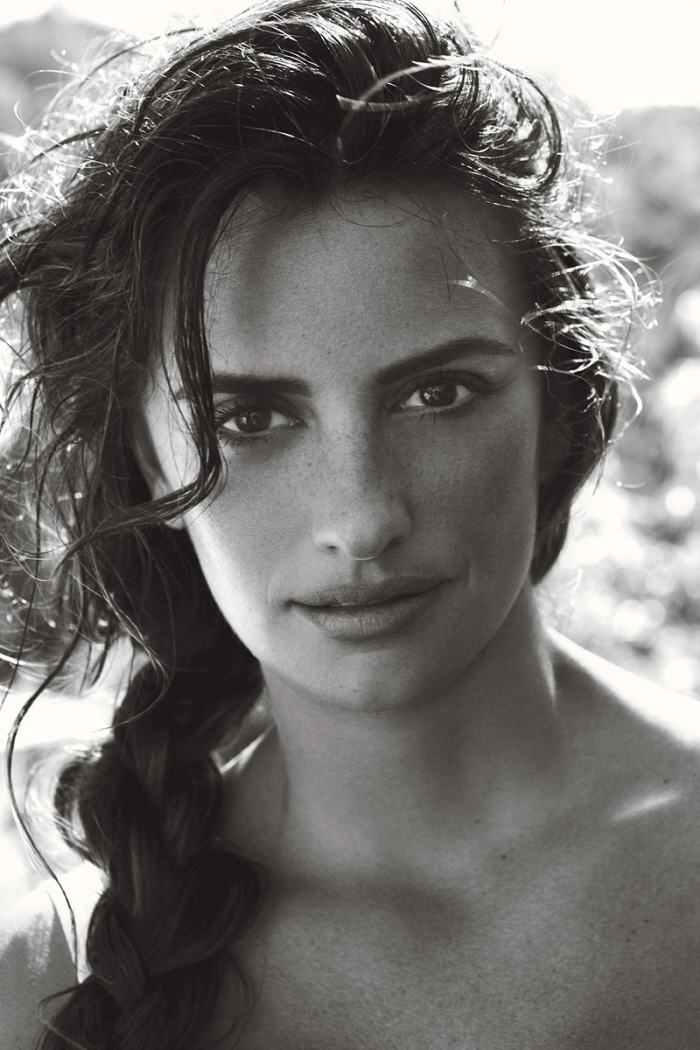 Photos courtesy of Mario Testino/VOGUE, slideshow here.