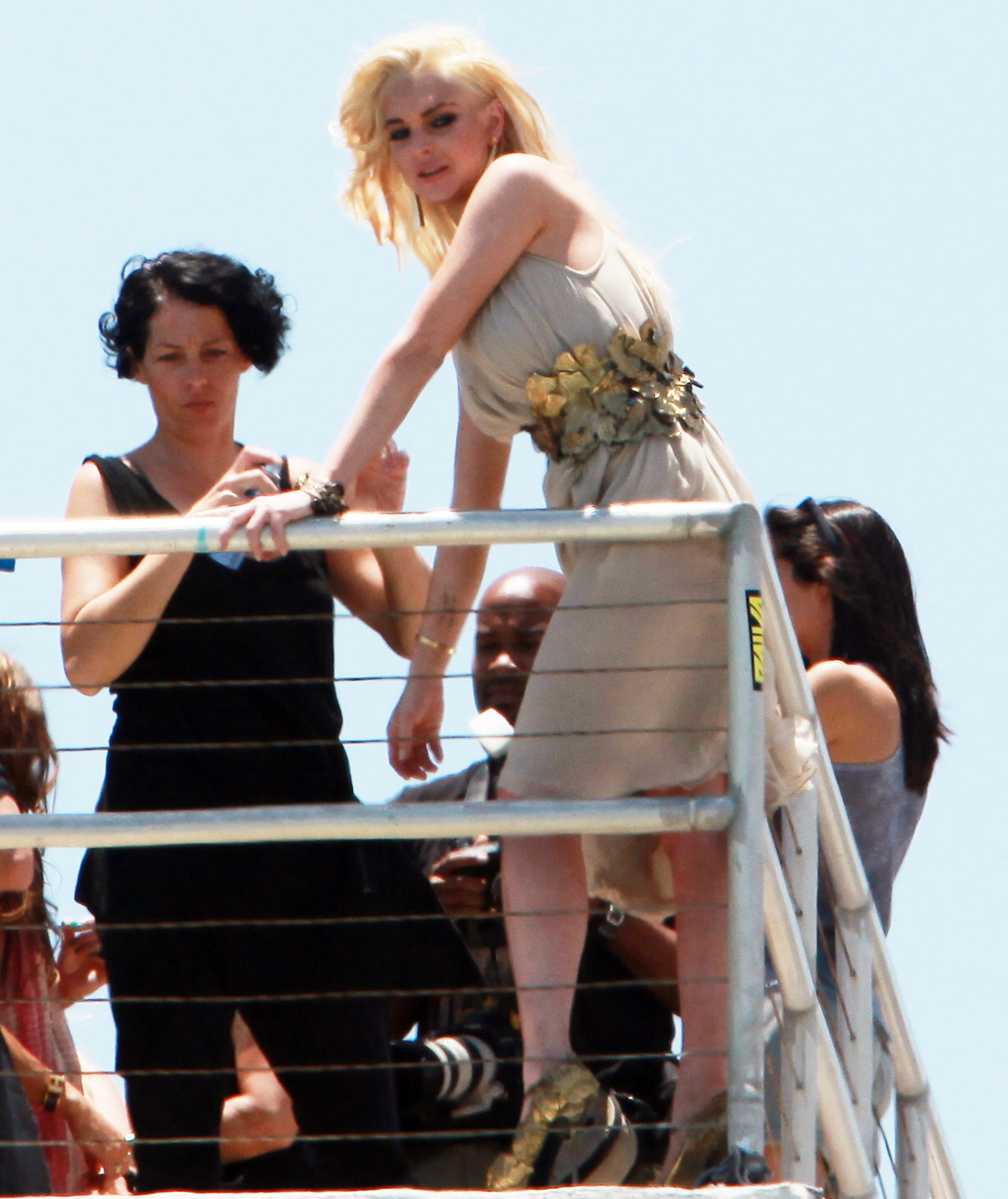 These are some new photos of Linnocent in MIAMI. Can you believe the crackhead was allowed to fly to Miami? She was, because California's legal system is a joke. So… Linnocent got a "job". No, not acting. And not hooking either. These are pap photos of Linnocent doing a photo shoot in Miami for Plum Miami Magazine, a publication I'm not familiar with. Remember when Linnocent got magazine covers like Vanity Fair and Elle Magazine? Yeah. And now she'll just take off her clothes for any publication. Even though the pics aren't the best quality, I can tell that Linnocent looks like strung out ass too. You can see more photos of the shoot here, at Radar.
Lindsay Lohan certainly isn't shy about flashing a little skin!

The troubled actress left little to the imagination on Saturday as she stripped off in the moist Miami heat for a photo shoot for Plum Miami Magazine.

Lindsay, 24, showed off her assets as she posed wearing a trendy nude colored swimsuit.
The Mean Girls star jetted there from Los Angeles Friday morning for what's expected to be her last trip before she is scheduled to surrender to authorities. She is to serve a two-week incarceration after pleading no contest to a theft charge.

The Miami Beach shoot is to accompany an in-depth interview for the magazine's July issue.

Earlier Saturday, Lohan was spotted smoking on the balcony of her penthouse hotel room and enjoying the sunshine.
[From Radar]
Other Linnocent news: she announced on a radio show that she is currently boycotting Glee: "I don't watch Glee. They have made a load of snarky remarks about me. I don't know why." Maybe they make fun of her because she's a humorless, crackheaded sociopath CHILD?!? What's weird is that I TOTALLY believe that Linnocent has literally NO IDEA why someone would mock her or make fun of her. In her own delusional mind, she's incredibly awesome.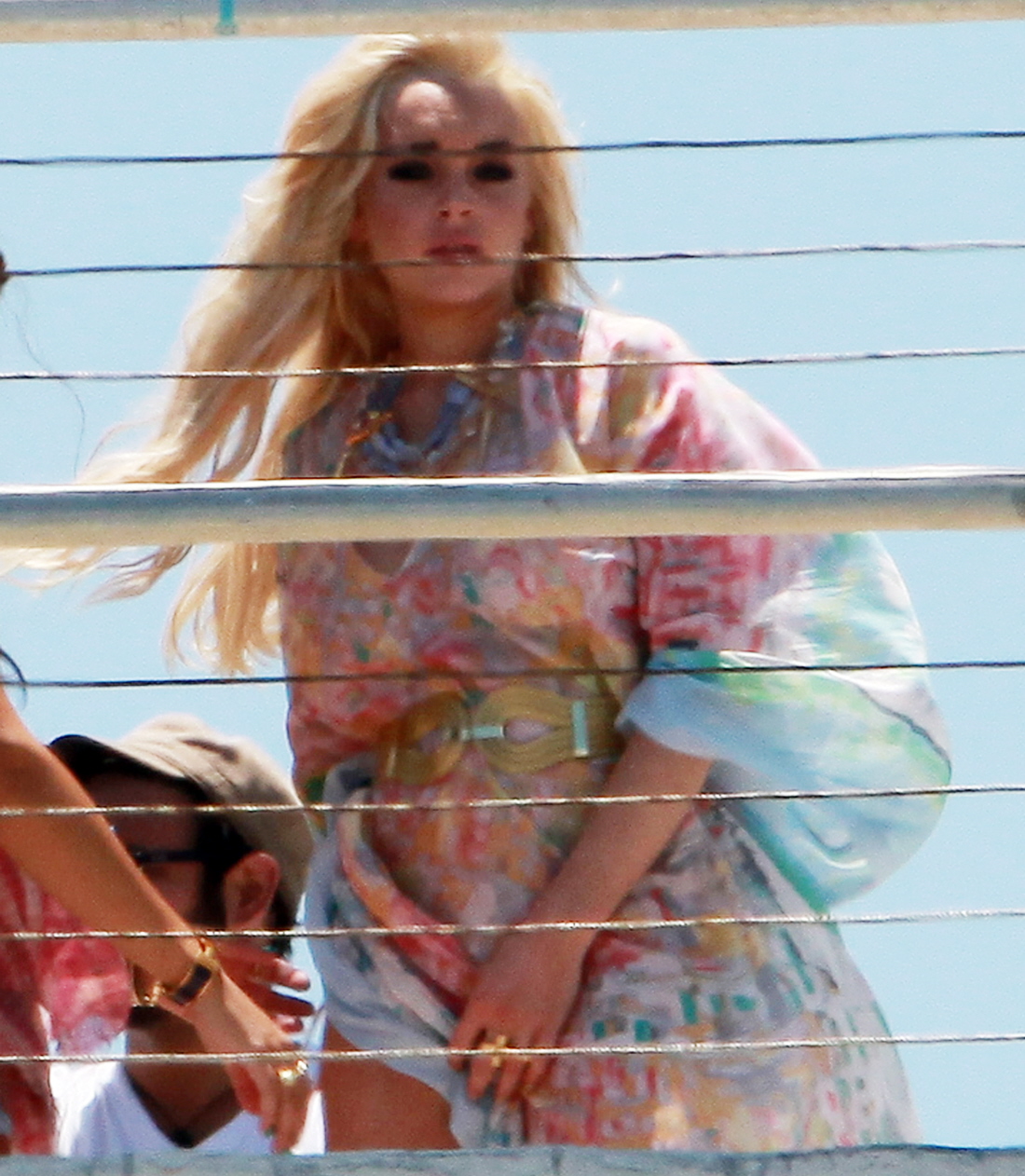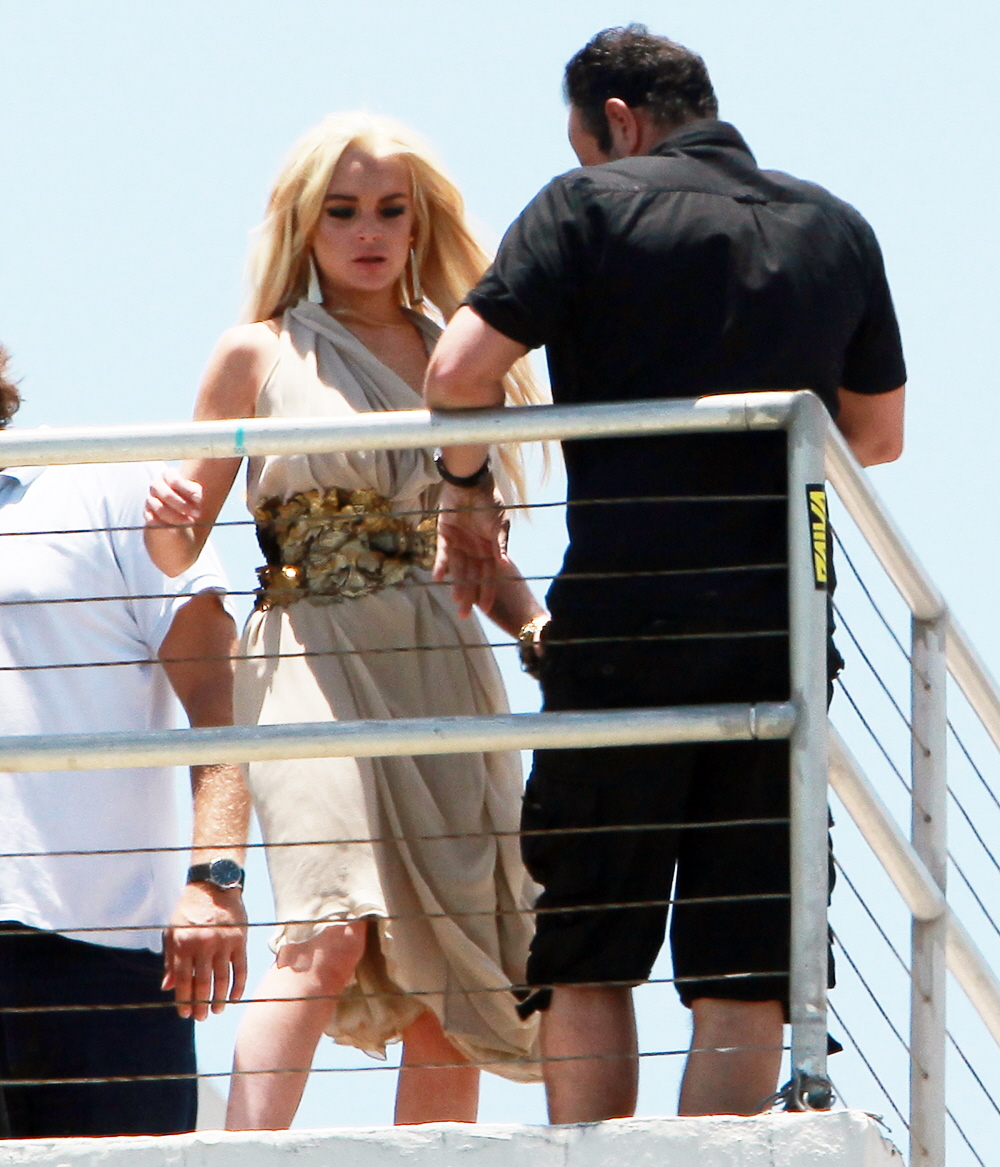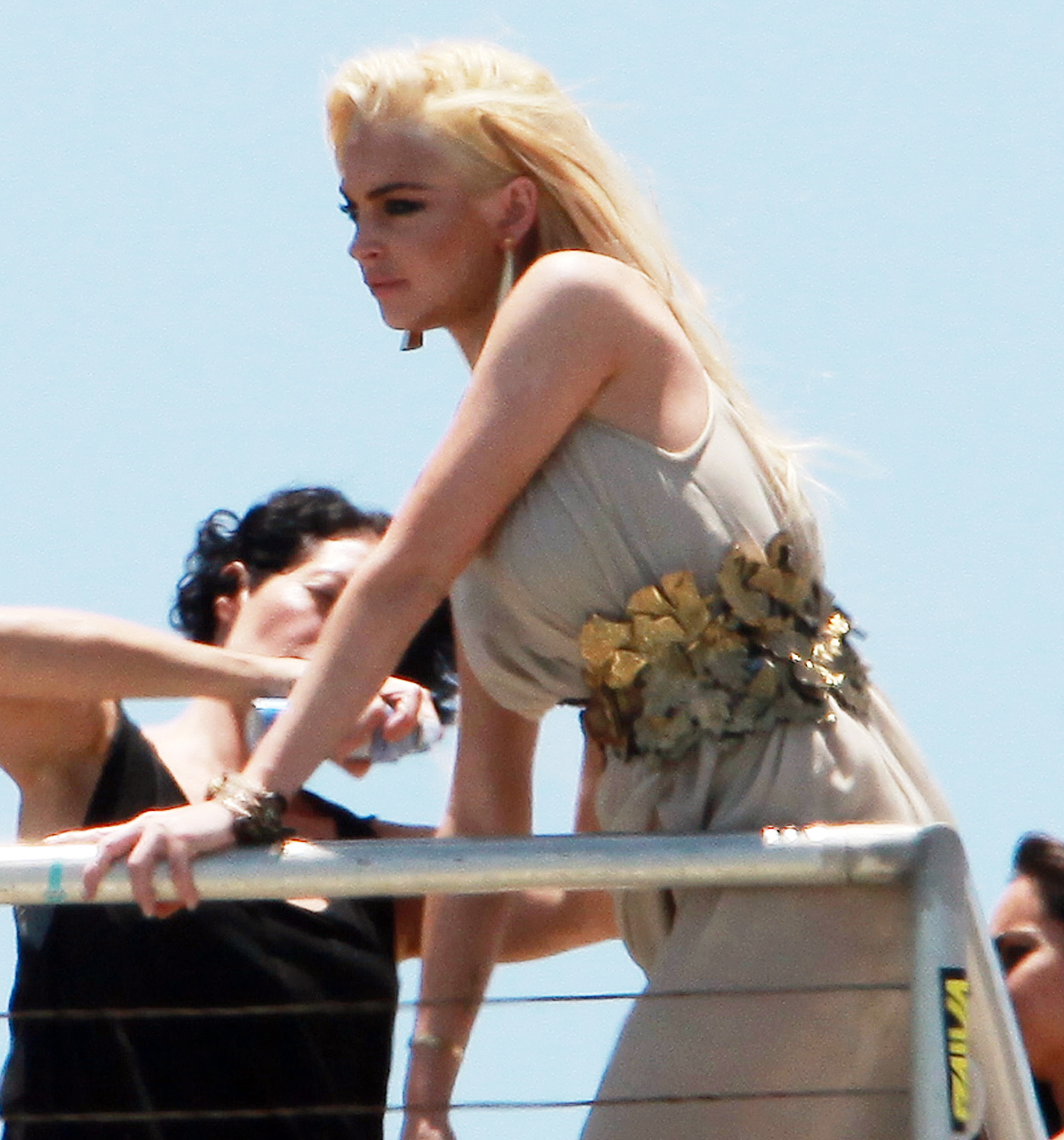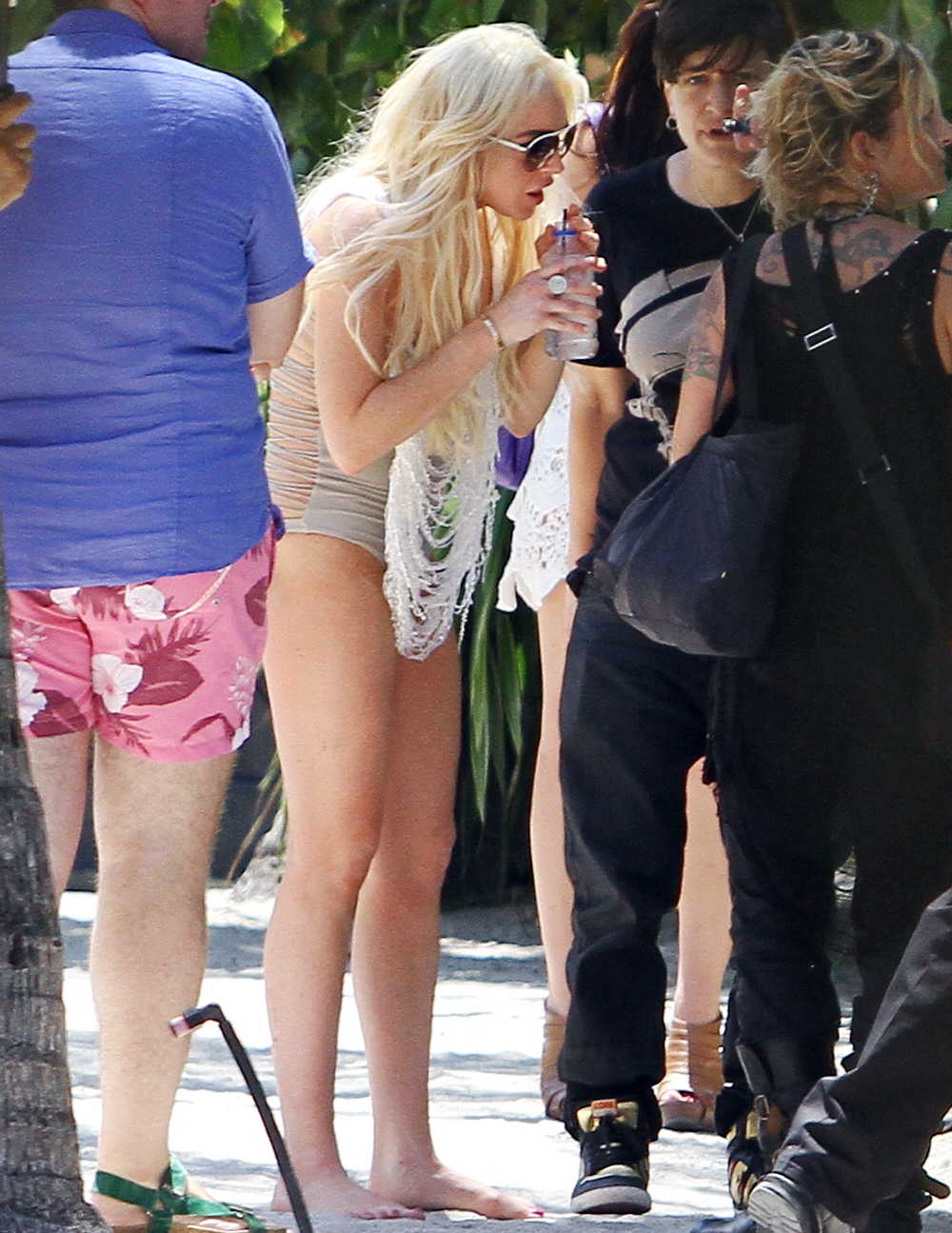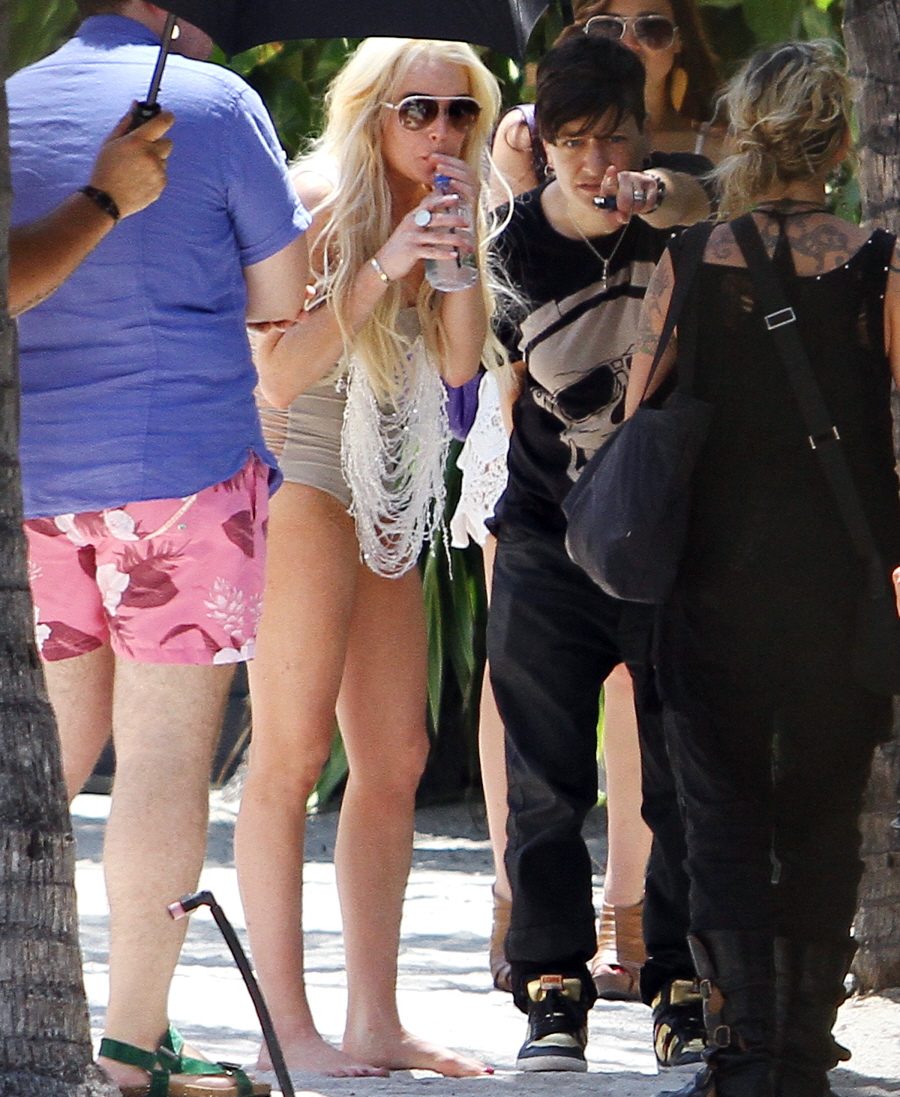 Photos courtesy of Fame.