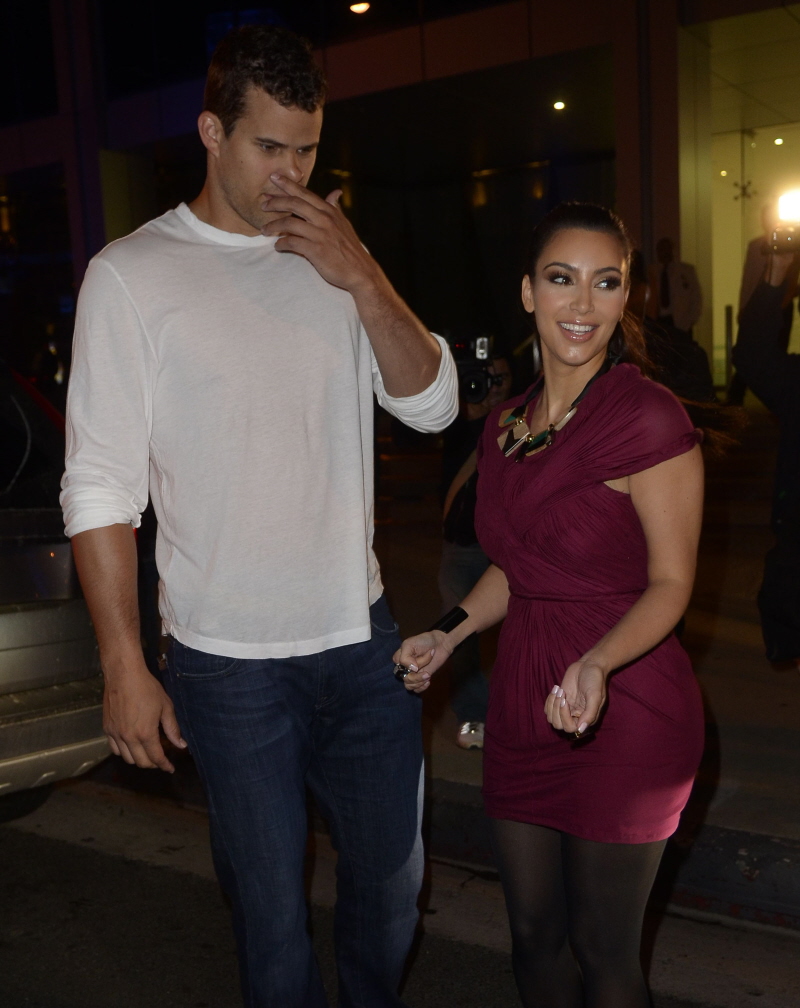 I have an honest question that I'd really like answered: how dumb is Kris Humphries? What I mean is that I understand that he's relatively young (26) and his main interest is probably basketball (basketball, right?), but I don't think the average, moderately intelligent 26-year-old dude would be down for a lifetime of Kardashian inanity. Why is Kris sticking around? Why did he propose? Does he not realize The Crazy that is now coming his way?
Anyway, like clockwork, Popeater has a story about how much money Kim Kardashian is going to end up making after she squeezes every last famewhore drop out of this engagement and wedding. The figure is in the millions, maybe even the tens of millions.
The Kardashian klan moves awfully fast. Blink and you might miss another quickie engagement and wedding. On the heels of Kim's engagement news this morning, sources close to the family tell me TV execs are already talking how to spin Kim Kardashian's impending wedding to Kris Humphries into yet another gold rush.

One of the options is to start a new spin-off show, starting now, that would follow Kim getting ready for the big day, culminating in a televised ceremony.

"Kris Humphries might not have known what he was getting into. This wedding is going to happen very much in the public eye," an insider told me. "And they will make millions off of it."

Of course they will. The Kardashians have built their $65 million empire on complete candor about all aspects of their lives. That isn't going to change now. Kim's wedding could turn into the highest rated program E! has ever seen, especially if they build up to it with its own show.

"I've always dreamed of a big wedding. I'll probably do something really over-the-top. Super feminine but still really modern, chic and cool, but it has to have a lot of heart, it has to be all about the family," Kardashian told PEOPLE.

And with a big wedding can come big bucks. No doubt Kris Jenner will milk the wedding for all the promotional opportunities it is worth

Over at Forbes, Mark Pasetsky is already speculating about how much Kim's wedding photos will sell for. His guess is at least $2 million for domestic rights to the photos. There is at least an additional $1 million to be made in international rights.

Then there are the sneakier income streams — wedding vendors will be willing to pay big bucks to be featured in the celebrity nuptials of the year.

At the end of the day, I'm predicting this marriage could net the Kardashians at least $5 million.
[From PopEater]
I think $5 million is low-balling (and I'm not talking about Kim's favorite sex act). Okay, so she's obviously going to give a photo exclusive, to whoever is the high bidder. Maybe People Magazine, but more likely one of the second-tier tabloids. Then she'll sell the photos internationally – and the Kardashians have fans overseas, trust me. And she'll probably work out a "very special" series on E! about the preparations for the wedding and the wedding itself. Everything that I've just mentioned – we're probably already in the $8-10 million range. And on top of that, Kim will be selling stories to the tabloids and she'll be giving other "exclusives" to media outlets in preparation of the wedding. And THEN on top of that comes all of the endorsement deals. I could easily see the final financial "win" being something like $20 million before taxes.
Poor, poor Kris Humphries. He isn't going to know what hit him. By the way, if you want to see the 16 carat, emerald-cut ring, go here (the main diamond is 16 carats, and then it's flanked on each side by 2 carat diamonds).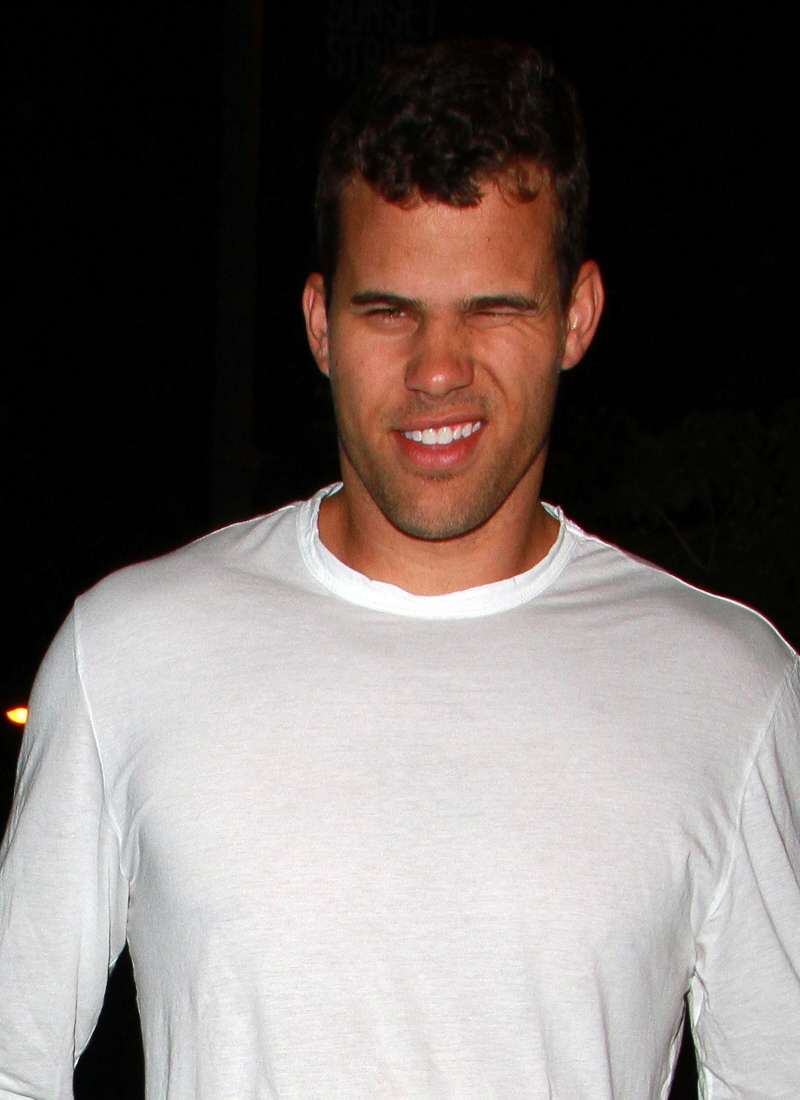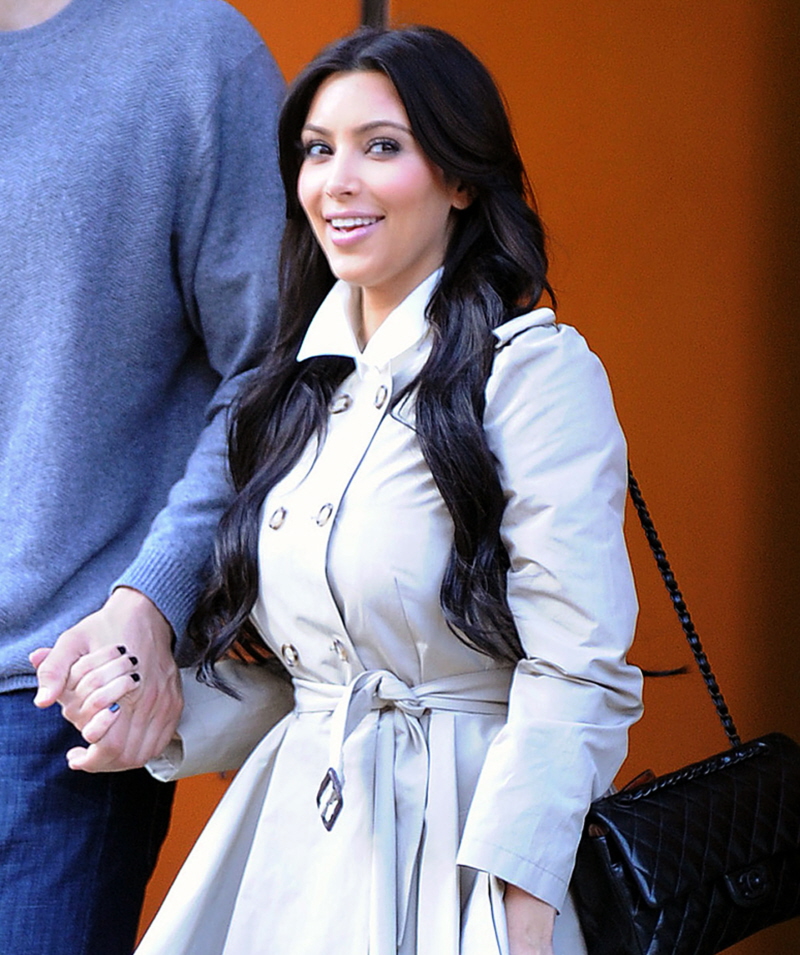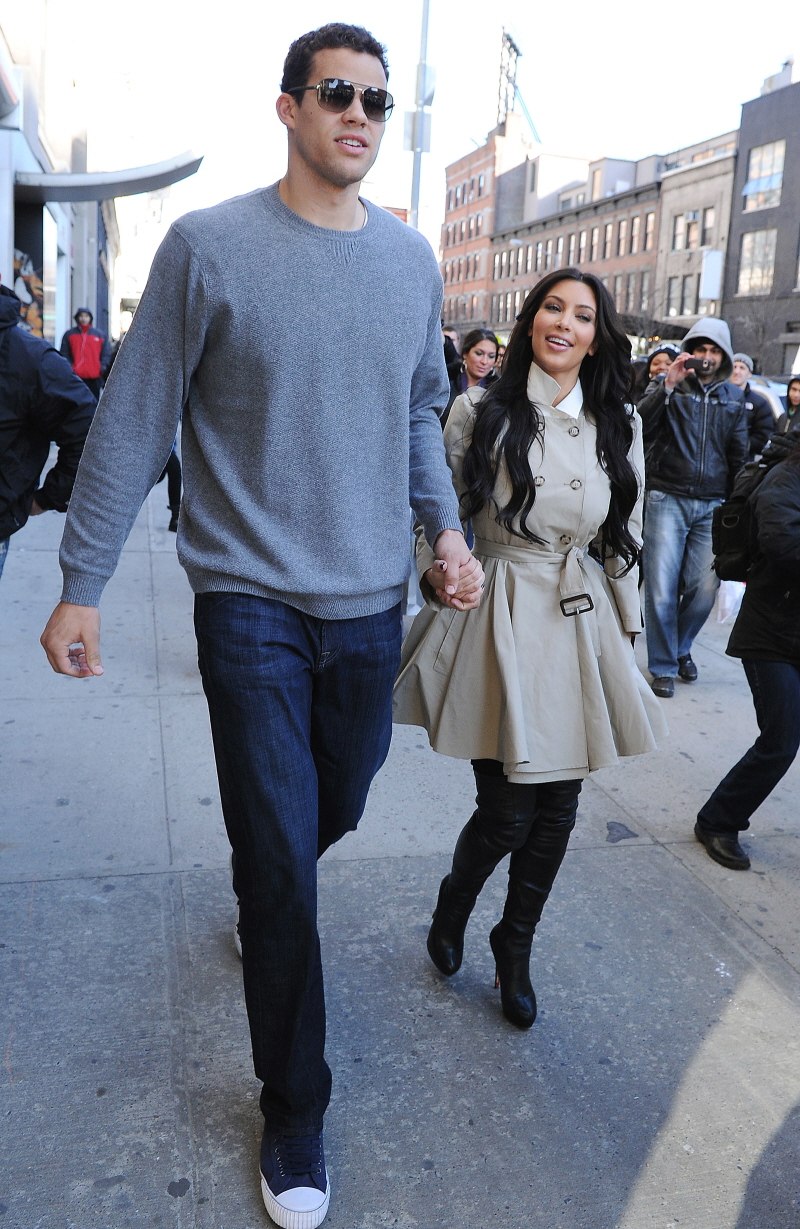 Photos courtesy of Fame.