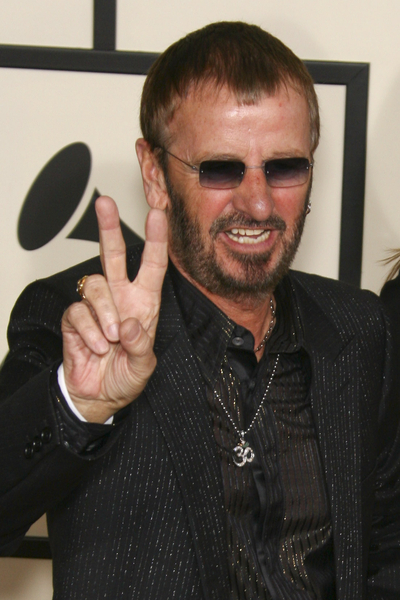 Ringo Starr let the world know via video message that he wouldn't be accepting fanmail after October 20th, and that he would not be autographing anything anymore. The declaration was not met as well other places as it was here, so Starr's publicist has released a statement explaining the reasons behind the decision.
The statement explained, in part, that, "This was in direct response to an inordinate amount of items which have recently appeared for sale on e-bay, and to those that repeatedly send cards and items to be signed. (The) message was not aimed at 'real fans' and after over 45 years of signing we know they will understand. Ringo has always signed items and is in fact the only Beatle to have been doing so."

The message went on to say, "Ringo also feels strongly that it is a waste of paper and we all should be mindful of our carbon footprint. At the end of the day Ringo wanted to make a message that was clear and to the point and is confident his real fans understand that.
[From VirginRadio999]
Judging from the responses to the original story, I would say that it's true that his real fans understand that. I'm a fan of The Beatles, but not as much Ringo alone, and I didn't understand it. My initial reaction was that it didn't feel very appreciative of the people who put him where he is in life. There were alot of people who did see it the same way I did, but after reading the responses supporting Starr and his decision, I came to respect the views of those who are true fans. I learned something about being a fan that day.
To that end, I'm fully supporting his request that his explanation get as much press as his original request.
Starr added a personal message to the press releases saying, "How amazed am I to the reaction to my video update. I hope this statement gets as much. Please read this in a mellow way. Peace and love, Ringo."
Ringo hasn't forgotten his fans. On his website he's asking fans to help him choose the best photograph taken by an audience member during his last tour. The photographer who's picture is chosen will win a Ringo Starr drumhead. The deadline for the contest is October 30th, ten days after his cut-off date for fanmail.
Ringo Starr is shown at the Grammy Awards on 2/10/08, Credit: PRPhotos