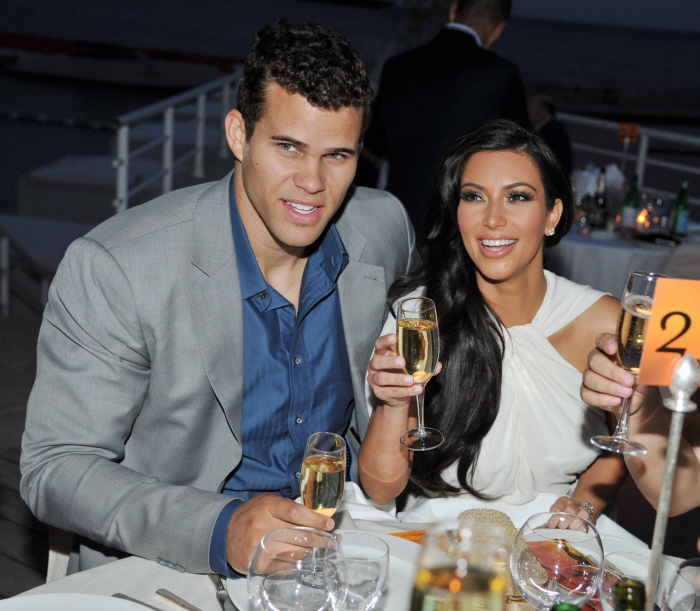 Sometimes, when I see photos like this, I'm kind of embarrassed as an American. These are photos of Kim Kardashian and her now-fiancé Kris Humphries in Monaco this weekend. They were actually rubbing elbows with Charlene Wittstock, the fiancée of His Serene Highness Prince Albert of Monaco. Meaning that they were ALMOST hanging out with royalty. I know that Prince Albert is no Queen Elizabeth, but surely we can send Monaco some better American celebrities than Kat-face Kardashian, right? Surely we could have sent Poor Miss Wittstock someone better to pose with, right? Like… Kate Bosworth. I would understand if it was Kate Bosworth. I don't understand why Kat-face is there.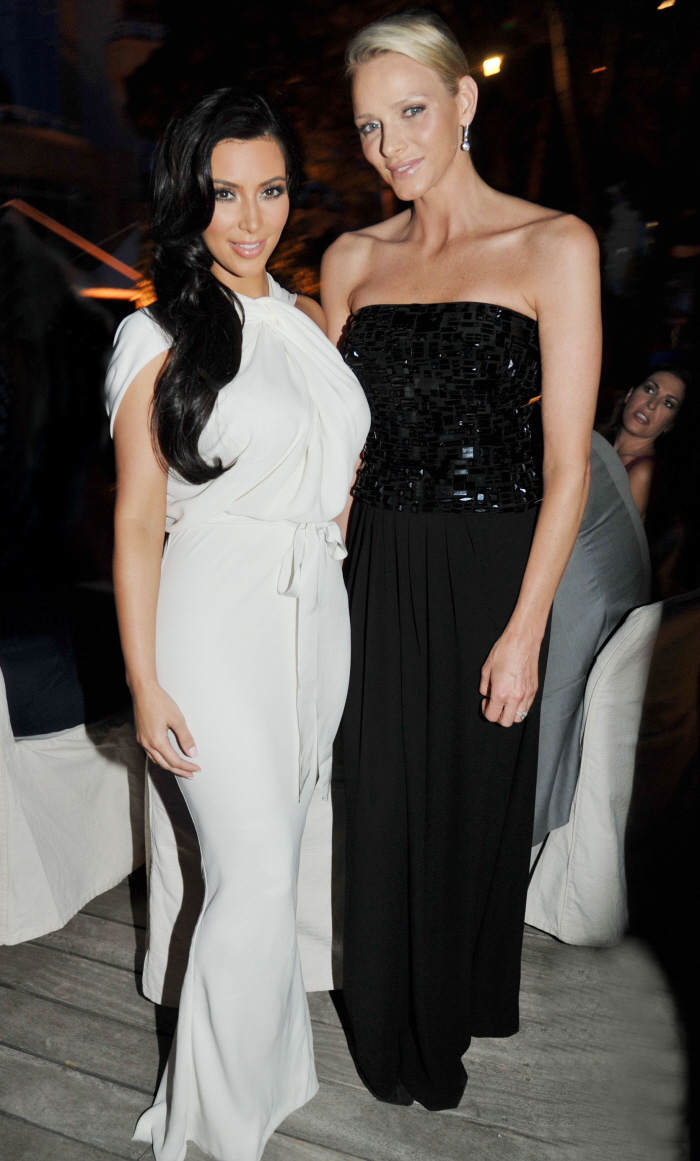 Anyway, Kim and Kris were there and they were rubbing elbows with Charlene. It was some kind of fashion show and then a dinner, I guess. Kris Humphries actually looked pretty good – meaning that he didn't look out of his element. Kim and Charlene also had dome dueling bling going on. Here are some closeups of Kim's engagement ring (the one with the Bible verses):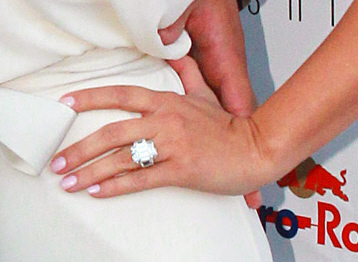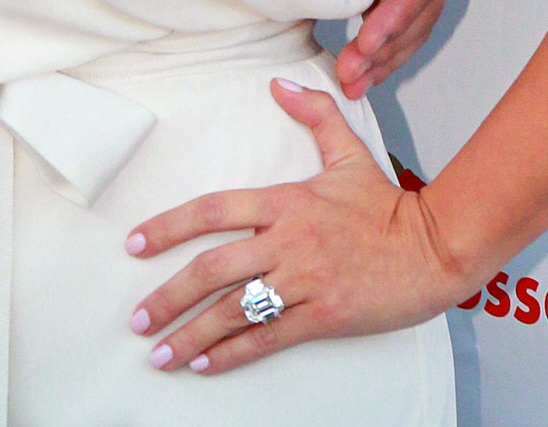 And here's an okay shot of Charlene's ring. I like hers better.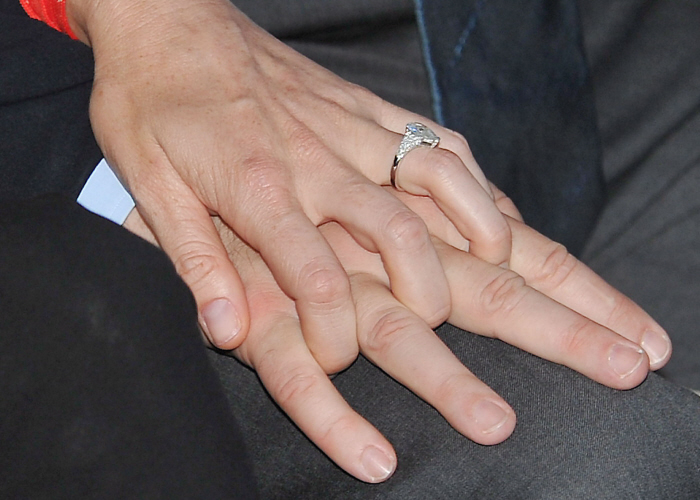 Anyway, in case you couldn't guess by now, Kim fancies herself American royalty, the First Lady of Famewhores, if you will. And hobnobbing with the house of Grimaldi isn't helping Kim's delusions. According to various sources, Kim thinks she can out-do the wedding of Prince William and Kate Middleton. She's using the royal wedding as a blueprint. Said one source, "Kim is obsessed with the royal wedding and loves Kate and her style. She wants her wedding to be as big and grand as that – if not more so. She's dreamed of her wedding day since she was a little girl and she wants to share it will all her friends, family and fans. No expense will be spared." I really worry that in Kim's mind, when she exits the Las Vegas convention hall (or wherever she gets married), and gets in her solid gold carriage, she really thinks that all of the peasants will come out and wave to her as she rides by.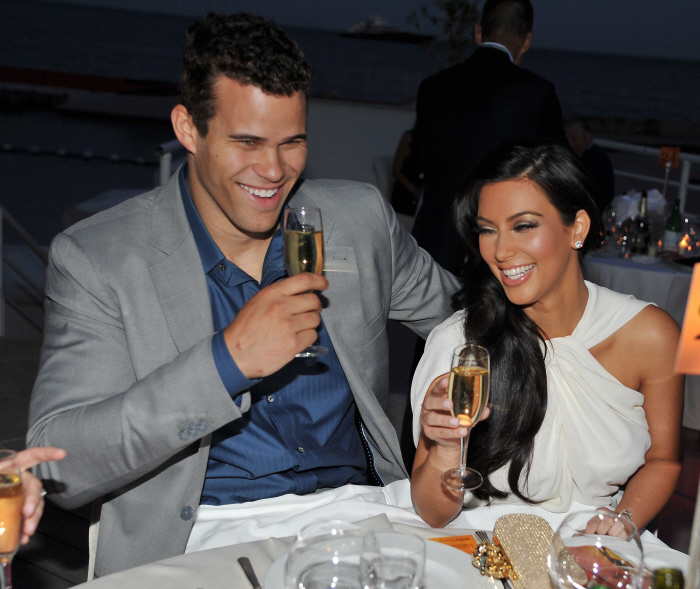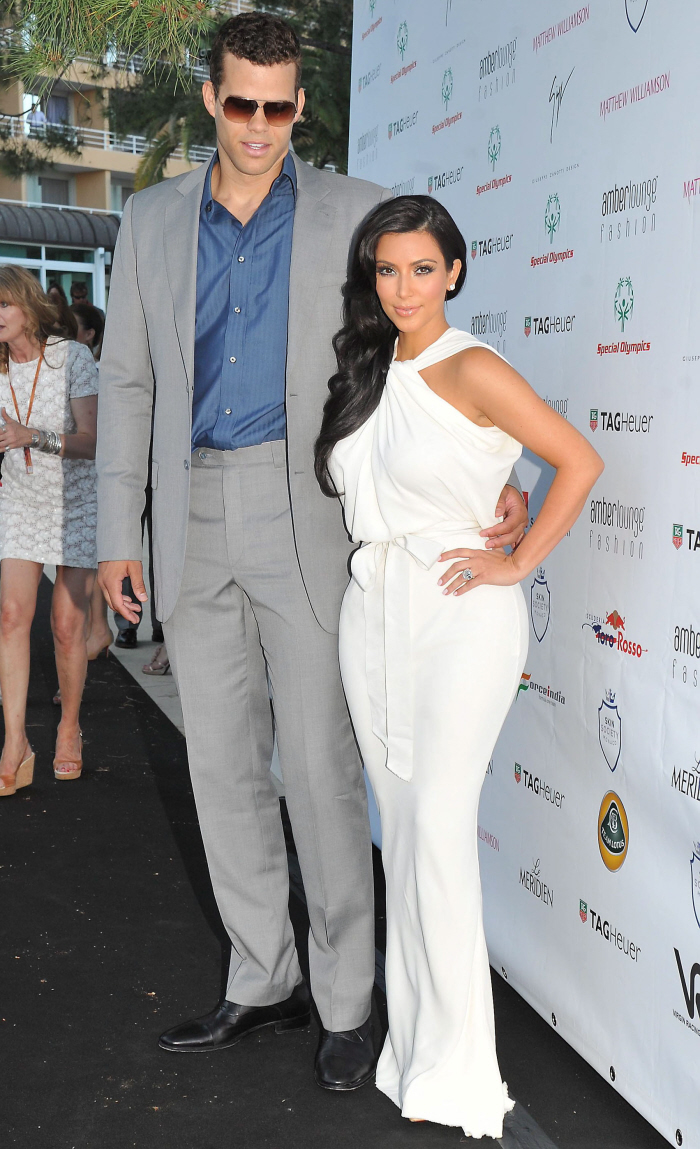 By the way, is it just me or does Charlene already look totally over this junk?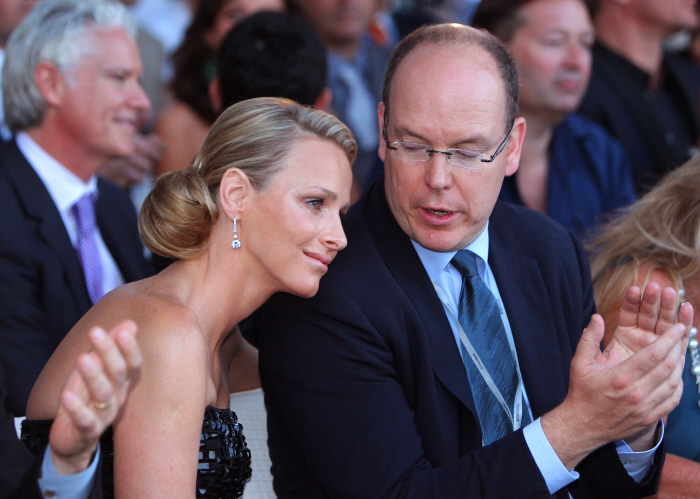 Photos courtesy of WENN.