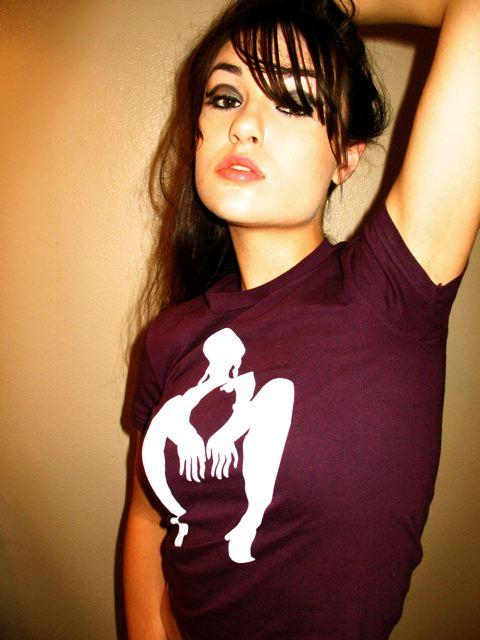 Jenna Jameson may soon be replaced as the most known name in porn by 20 year-old adult film actress Sasha Gray, who has just been offered the lead in an upcoming film by Oscar-winning director Steven Soderbergh, the director of Traffic, Erin Brockovich, and the Oceans movies, has cast the young actress as a call girl in his film The Girlfriend Experience. Gray is well known in the adult industry, and is the youngest winner of the Adult Video News' Female Performer of the Year award. She has gradually been making the crossover into modeling and acting, with a role in an indie film and appearances in music videos. With this latest role we may be hearing a lot more about her:
Steven Soderbergh must have wanted an actress with a bit of real-world experience for his new movie. Variety reports that the Oscar winner has cast adult film star Sasha Grey as the lead in his upcoming drama "The Girlfriend Experience."

"Experience," which was written by Soderbergh's "Ocean's 13″ scribes Brian Koppelman and David Levien, follows the life of a high-price call girl. I think we can all assume it's probably not as glamorous as movies and television might suggest.

But really, the life and career of Grey is nearly as movie-worthy as Soderbergh's call girl. Only 20 years old, she entered the pornography business just after her 18th birthday, and according to her Wikipedia page, became hailed as the next Jenna Jameson pretty quickly thereafter. This past January, she became the youngest winner of Adult Video News' Female Performer of the Year award.

Now, she's moving on to more legitimate projects — she's done modeling work, appeared in artwork and music videos for The Smashing Pumpkins, Dave Navarro, and The Roots, and has landed small parts in the indie film "Quit," and the Canadian horror film "Smash Cut." Given her looks, her amazing taste in film (she lists Jean-Luc Godard, Bernardo Bertolucci, and Catherine Breillat as her favorites), and her obvious tenacity, she may just conquer Hollywood as easily as she did adult film. Landing a lead role with Steven Soderbergh on your third try? Not bad, Ms. Grey!
[From MTV.com]
There seems to be less stigma associated with making porn and that means there are opportunities for adult film actresses that weren't there 10 or 15 years ago. It's not really a wide open window to greater fame and stardom, though, and it probably won't ever be. Hollywood is celebrating the success of former stripper turned screenwriter Diablo Cody, and adult actresses Traci Lords and Jenna Jameson have moved on to greater glory to some extent. Maybe we're about to see another porn actress who makes the difficult crossover to major motion pictures. As long as she has the talent and can avoid the typecasting that is sure to follow her, she could achieve the kind of success she could only dream about while getting it on with random guys for the cameras.
Ms. Gray has her own channel on YouTube, where you can hear her talk about doing enemas and telling men to eat a healthy diet if they want their girlfriend to um, swallow.
Photos are from Sasha Gray's myspace.