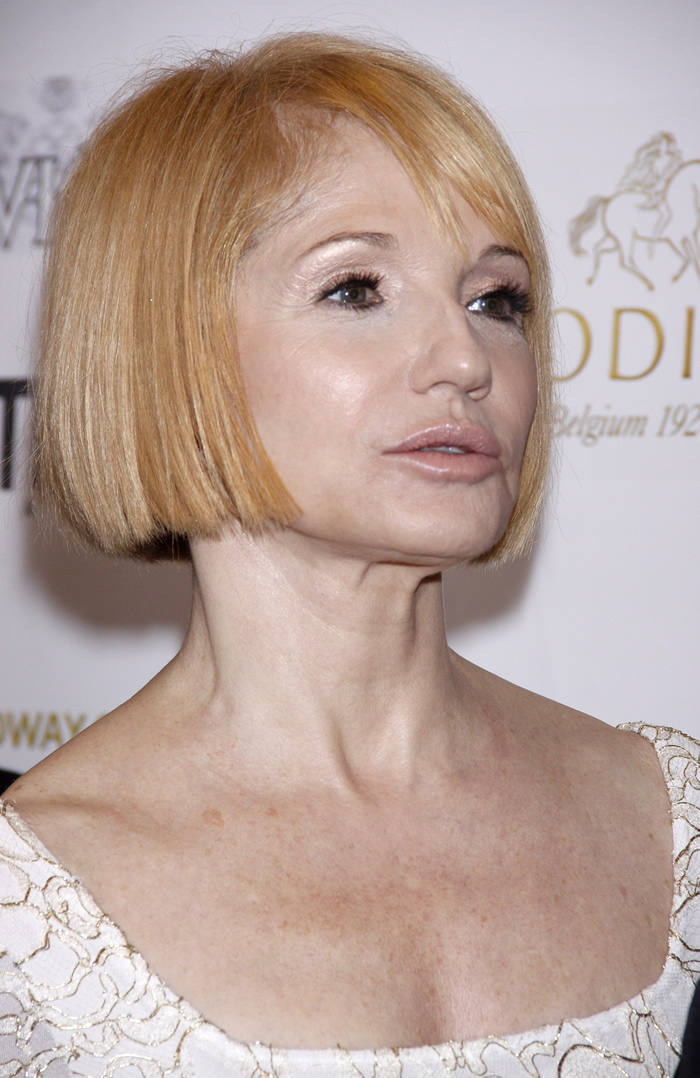 As a woman, I find myself incredibly sensitive to the effects of the aging process, which isn't helped by the general public's acceptance of the word "cougar" as a metaphor to describe women who go after younger men. Of course, I am actually married to a younger man; that is, if a difference of two years even matters at all in the grand scheme of things, which it really doesn't at all. This is in sharp contrast to Ellen Barkin, whom Page Six describes as a "supercougar" (ugh) since she's apparently shacking up in a long-term relationship with 26-year-old Sam Levinson. Sure, Barkin's got the body of a 30-year-old, but all the busted-up plastic surgery in the world can't disguise the fact that she's actually 57-years old. Exactly what these two have in common beyond the obvious — sex — is beyond my comprehension, but admittedly I cannot see past the fact that Barkin has a 21-year-old son. This is pretty gross, right?
When Tony front-runner Ellen Barkin opened her home for a magazine profile in April, one detail the reporter managed to miss was the 20-something boyfriend residing in Barkin's bedroom.

The 57-year-old supercougar has been living with Barry Levinson's son, 26-year-old writer-director Sam Levinson, in what sources tell Page Six is "the worst-kept secret in New York."

"I'll show you more than the living room . . . the 'public' room of my West Village townhouse," Barkin told the New York Times Magazine. Upstairs in Barkin's boudoir the writer found "hundreds of DVDs," as well as "scented candles near her bed" — but apparently no sign of Levinson.

But Barkin and Levinson, who's only five years older than her son, Jack, have previously been "linked" in reports. The couple has actually cohabitated for two years, and been an item for longer — despite the 31-year age gap, multiple sources said.

"They go out, they're photographed together, they don't keep it secret," said a person familiar with the May-December duo. "It works, but it's weird," added another.

A rep for Barkin said the star does not comment on her personal life.

Barkin launched her career in Barry Levinson's 1982 film Diner. Sam was born three years later. But Barkin's relationship with her young hunk is no fling: She's been overheard saying she'll part ways with him when "they roll me out in a wheelchair."

Barkin is in a wheelchair nightly as a polio-stricken doctor fighting the AIDS epidemic in Larry Kramer's "The Normal Heart," which is a favorite to win the Tony as best play revival June 12.

Barkin met Sam Levinson when he was writing the film Operation: Endgame more than three years ago. It was released last year. She then produced and starred in his feature directing debut, Another Happy Day.
[From Page Six]
What I find amusing is that Page Six talks as if the NYT Magazine reporter was supposed to have entered Barkin's bedroom to find her young lover sprawled out on the bed wearing nothing but a loincloth and holding a rose between his teeth. While it's true that these two have been photographed together on at least one occasion (we don't have access to that particular picture, but PopEater does), it's not as if they walk the red carpet together or even get papped on the streets of New York City. Mostly, the paps get pictures of Barkin walking her dog, so maybe Levinson is the puppy she keeps at home? I think I just grossed myself out.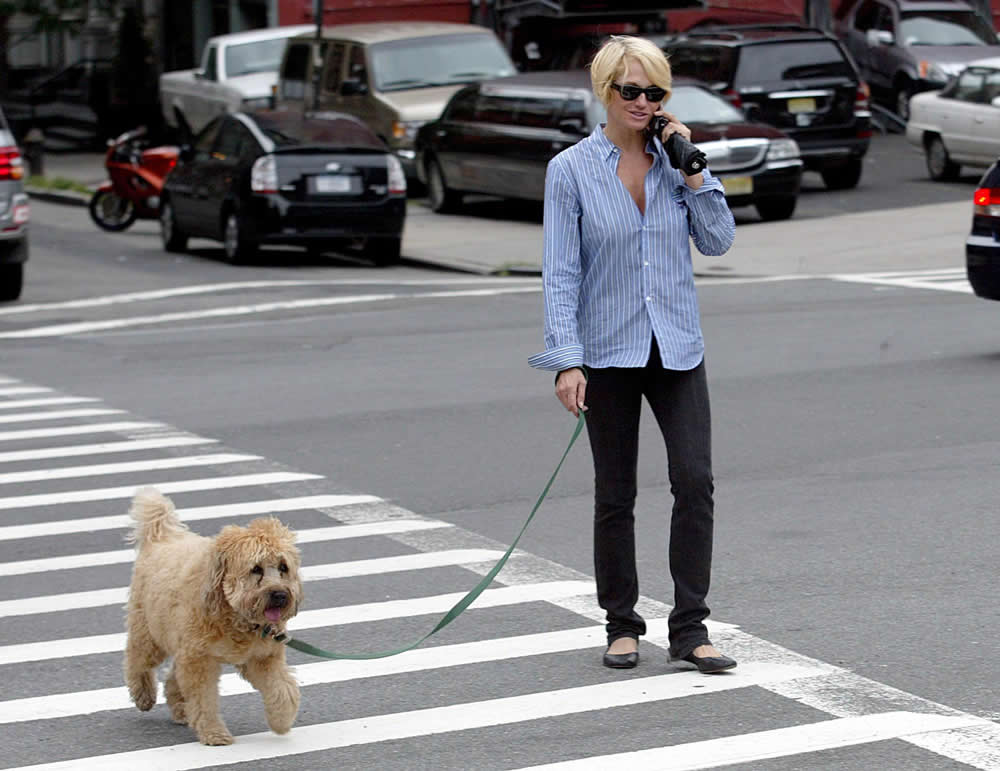 Interestingly enough, Barkin was recently snapped on the red carpet while holding hands with 32-year-old Lee Pace and his porn 'stache at the 56th Annual Drama Desk Awards.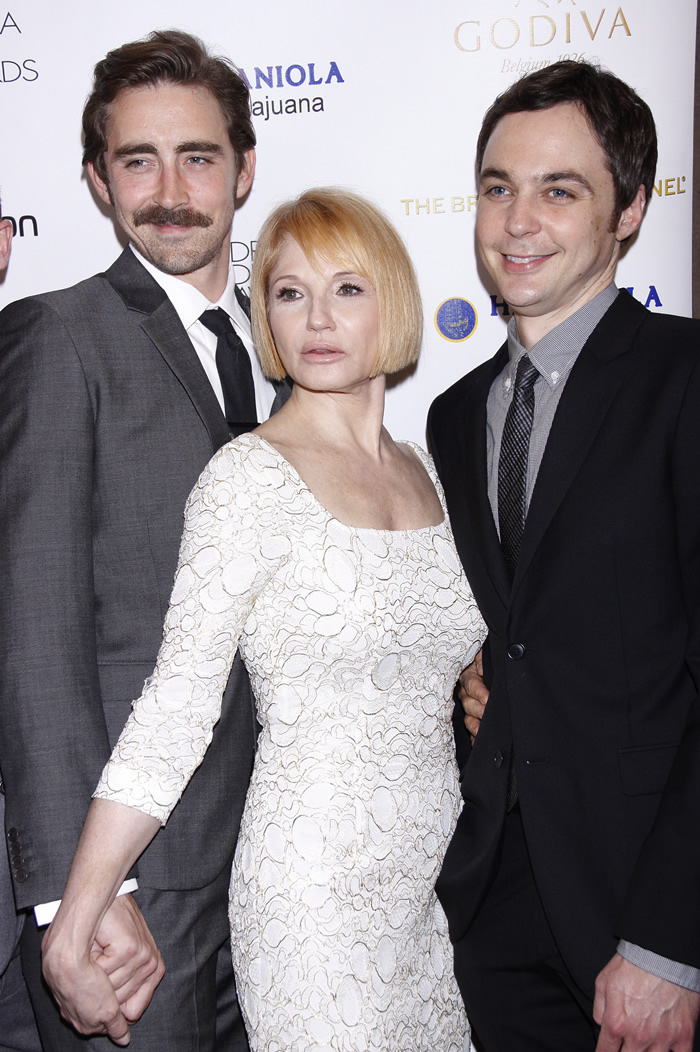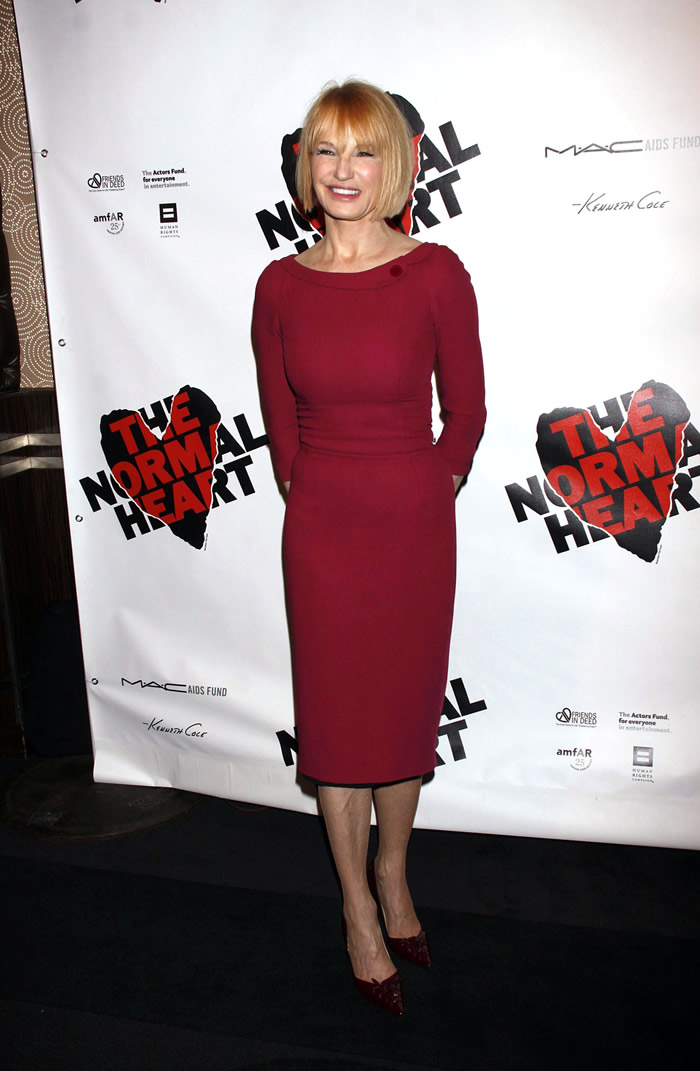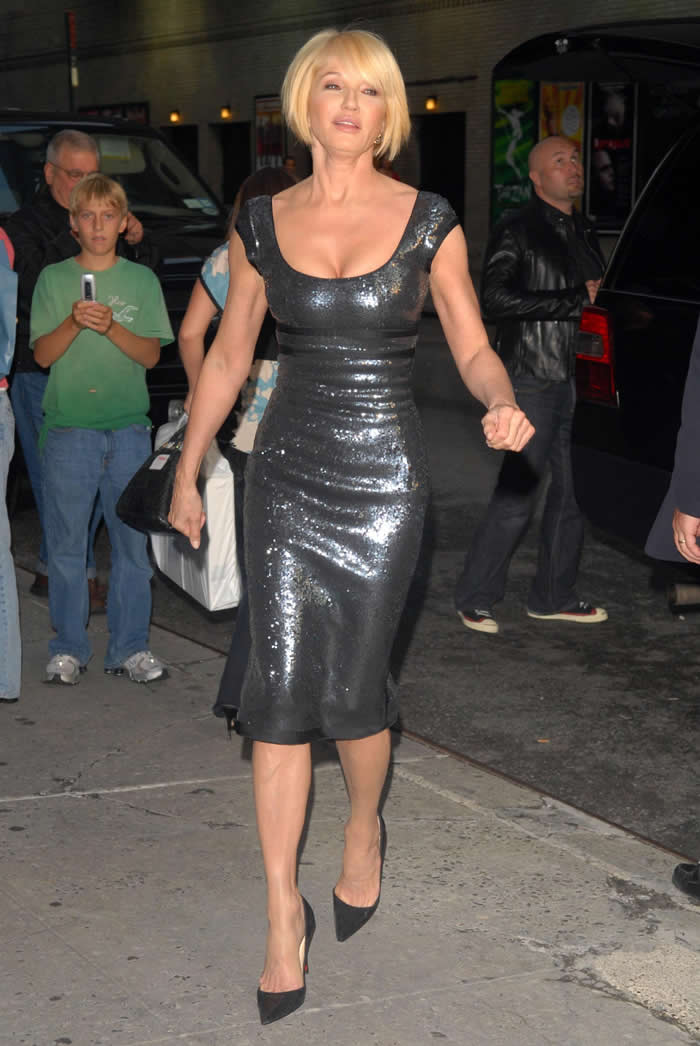 Photos courtesy of WENN