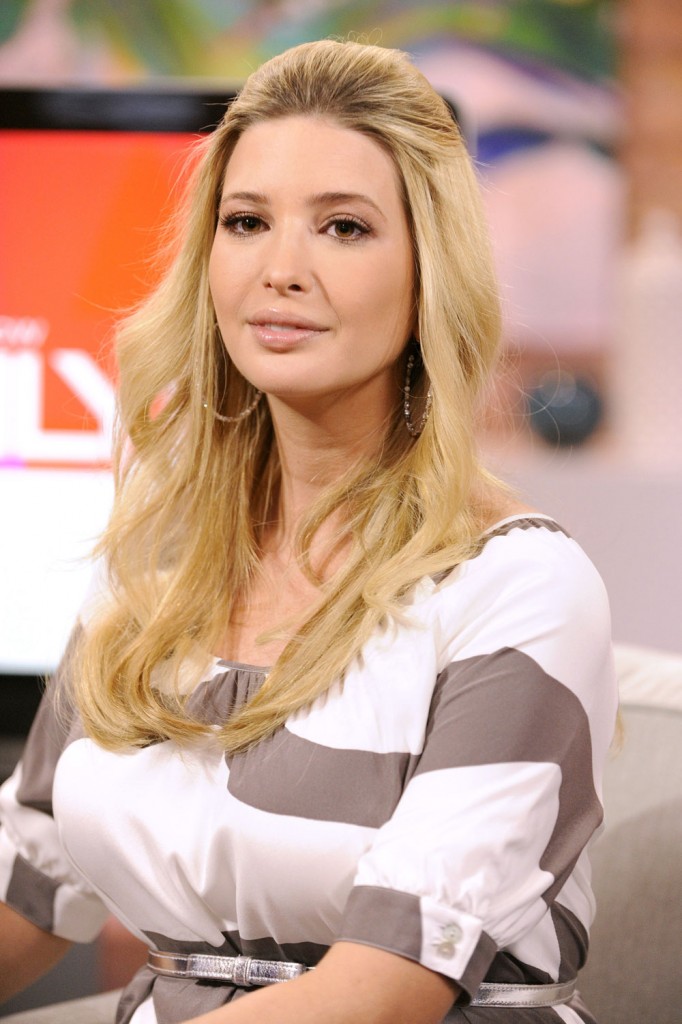 Ivanka Trump has a new interview with In Touch in which she talks about her pending baby daughter as if she's just a blip in her schedule. Ivanka, 29, is planning to take only two weeks leave from her job as Executive Vice President of Development & Acquisitions at The Trump Organization. She says that she already has meetings scheduled two weeks after her due date. Doesn't she realize that the baby could potentially be late? Mine didn't arrive until two weeks after he was due. It's possible she's scheduled the delivery along with the important meetings she can't miss. Ivanka is due July 14th.
You're only taking two weeks off?!
I have meetings on the calendar two weeks after my due date, but of course, I'll have to get to know the baby's needs first.

Any crazy cravings?
Double-toasted salt bagels with cream cheese.

Will your husband Josh get you a push present?
I'll leave it to him to determine if and how he wants to spoil me come summer.
[From In Touch, print edition, June 13, 2011]
She'll have plenty of help and if she wants to take just two weeks off that's her prerogative. Maybe she'll be working from home or skyping into her meetings anyway.
I found an earlier interview that Ivanka did with People Magazine in which she repeated the claim that she loved salt bagels (I love them too, they're my favorite!) and said that she was in awe that babies took so much work. It was kind of funny, actually, and Ivanka revealed that she'll probably set up a nursery in the office, which sounds like a good compromise.
And although she hasn't yet embarked on motherhood, she's already been subjected to one big surprise: How often a newborn baby needs to eat.

"I was in total shock," Trump says. "I work so close [to home] that I figured I'd return to work and the baby nurse would bring the baby to me, and I'd run home periodically, and I'd make it work. But every two hours? That's a whole other level," she says. "I'll have to make a nursery at the office."
[From People via CNN]
It would be nice if more working moms could have the luxury of setting up nurseries next to the offices and having baby nurses. Now I get why she can go back to work so soon.
Ivanka is shown on 5/12/11 and 5/5/11. Credit: WENN.com