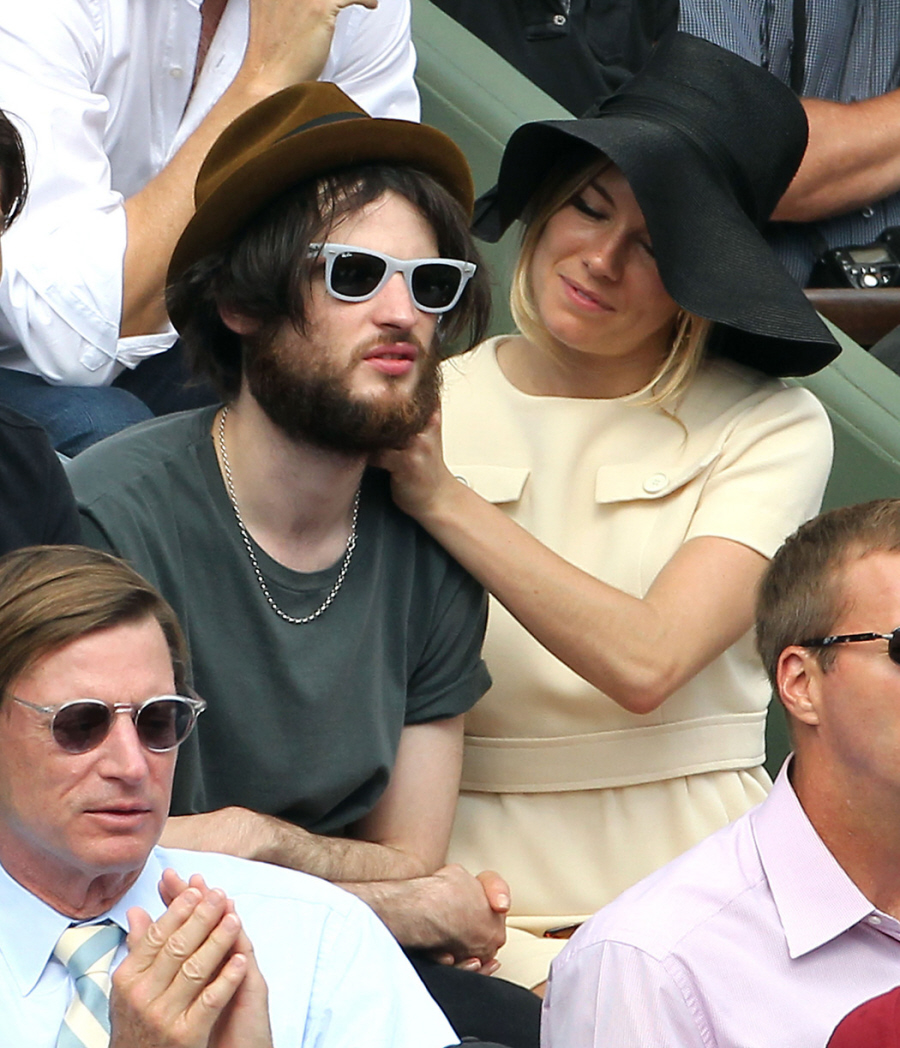 Sienna Miller has always given me the impression that she's a very high-maintenance drama queen. Various stories about her and interviews with her seem to reinforce that idea I have of her. It's like… sometimes I'll notice a celebrity girl, and I'll think, "Yeah, if I was a guy, I would be all over that." While I don't think much of Blake Lively woman-to-woman, I "get" why men like her. But if I was a dude, I would be all over Emma Stone right now. Just sayin'. Anyway, that digression leads me to my point: I don't get why men would go for Sienna Miller. She seems like she's so ridiculously high-maintenance. These are photos of Sienna and her new young boyfriend Tom Sturridge at the French Open yesterday. There are lots of photos of the two of them in the stands, and almost all of them are of Sienna trying to get Tom's attention, trying to draw his attention away from the tennis match (Rafa versus Federer), trying to ensure that she's not forgotten even for one little second. Here's The Mail's summary of Sienna's stupidity:
They only went public with their relationship just last month but by the looks of things Sienna Miller already knows just how to handle new beau Tom Sturridge.

The couple, who went public with their relationship in Vienna last month, were visiting Paris watching the French Open yesterday.

But as Tom,25, sat captivated by the game Sienna,29, appeared to want his interest and was seen staring into his eyes trying to catch his attention.

When she did finally get his gaze she stuck her bottom lip out, pretending to be upset.
But the frown didn't last long and she burst into giggles as the actor kissed her.

The couple were first linked together in April following Sienna's split from Jude Law in February.
[From The Mail]
She's like a 15 year old girl. I bet she even "runs away" from him so that he'll "chase" her. Everything about Sienna in these photos says "PAY ATTENTION TO ME!! WHY AREN'T YOU LOOKING AT ME?!? WHY DON'T YOU LOVE ME ENOUGH TO PAY ATTENTION TO ME EVERY SINGLE SECOND?!?!?!?!?!?" I'm starting to feel sorry for poor Tom Sturridge. Poor kid. He doesn't know what hit him (hint: he was hit by Sienna's vadge of doom).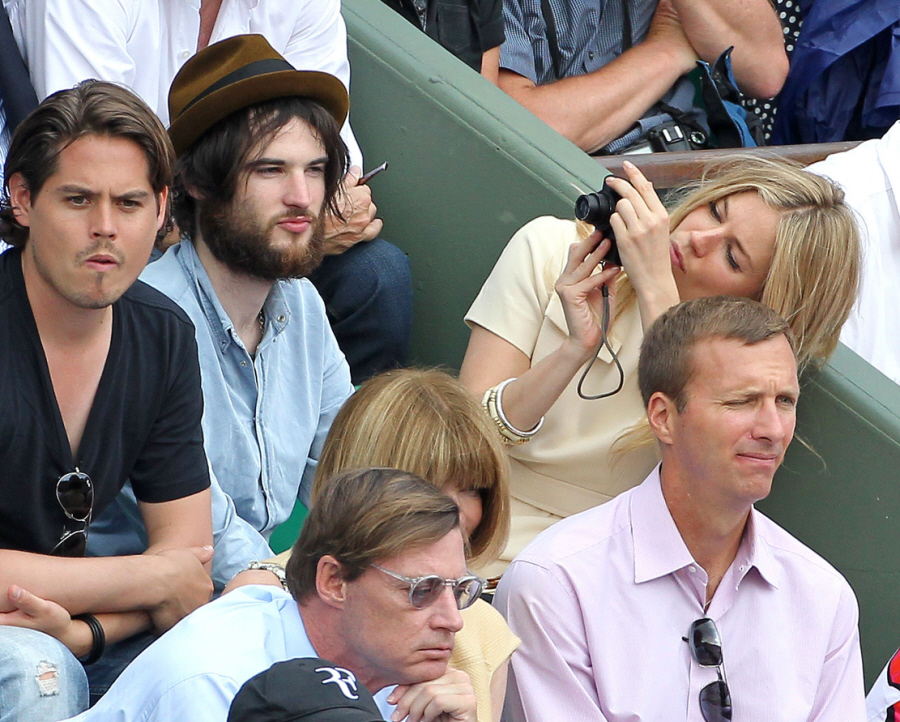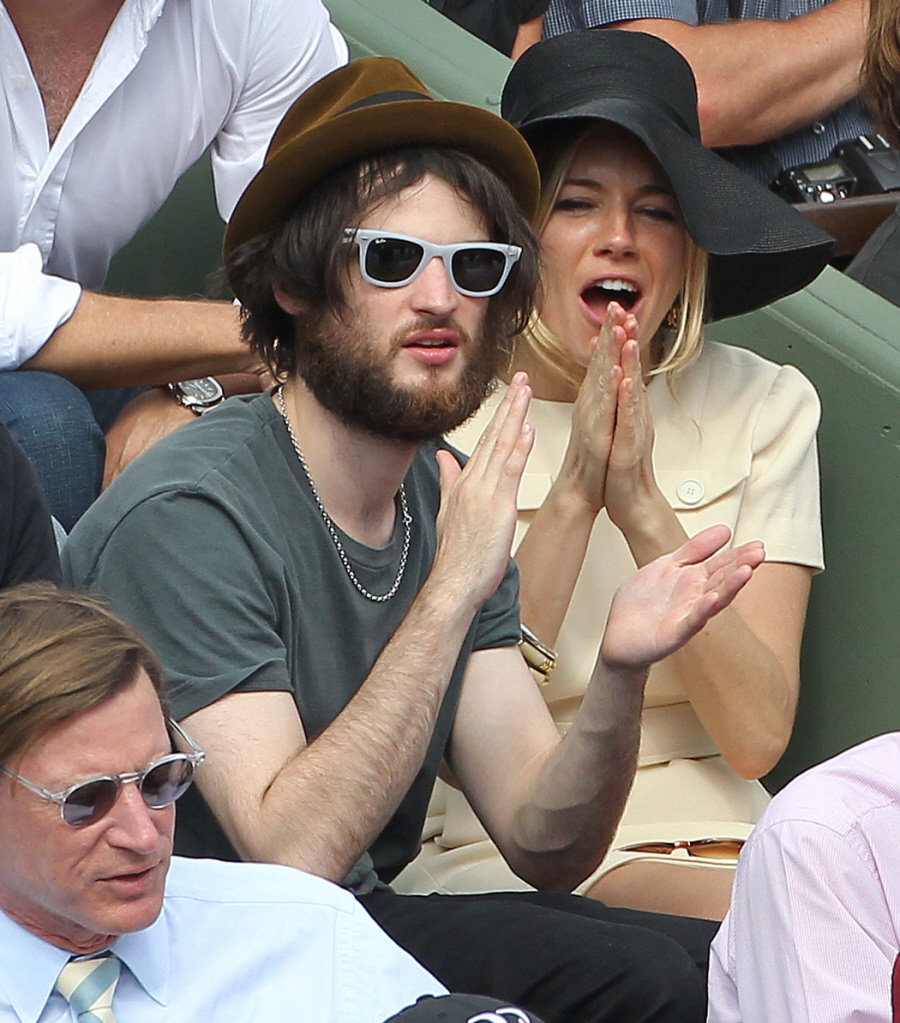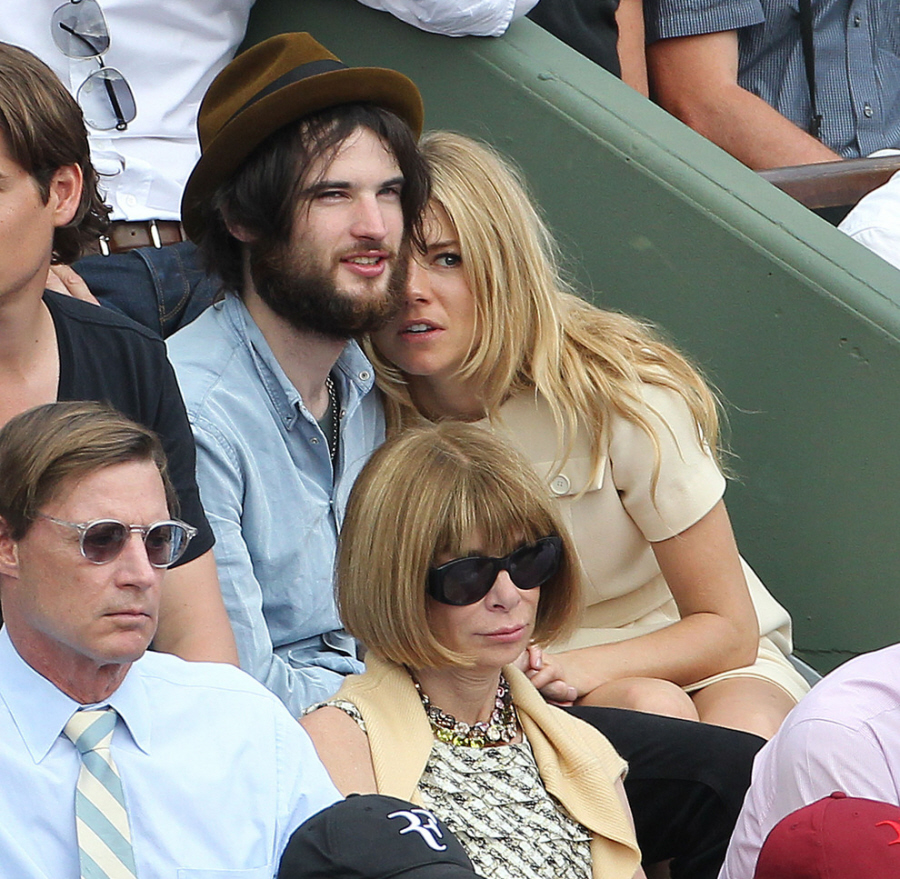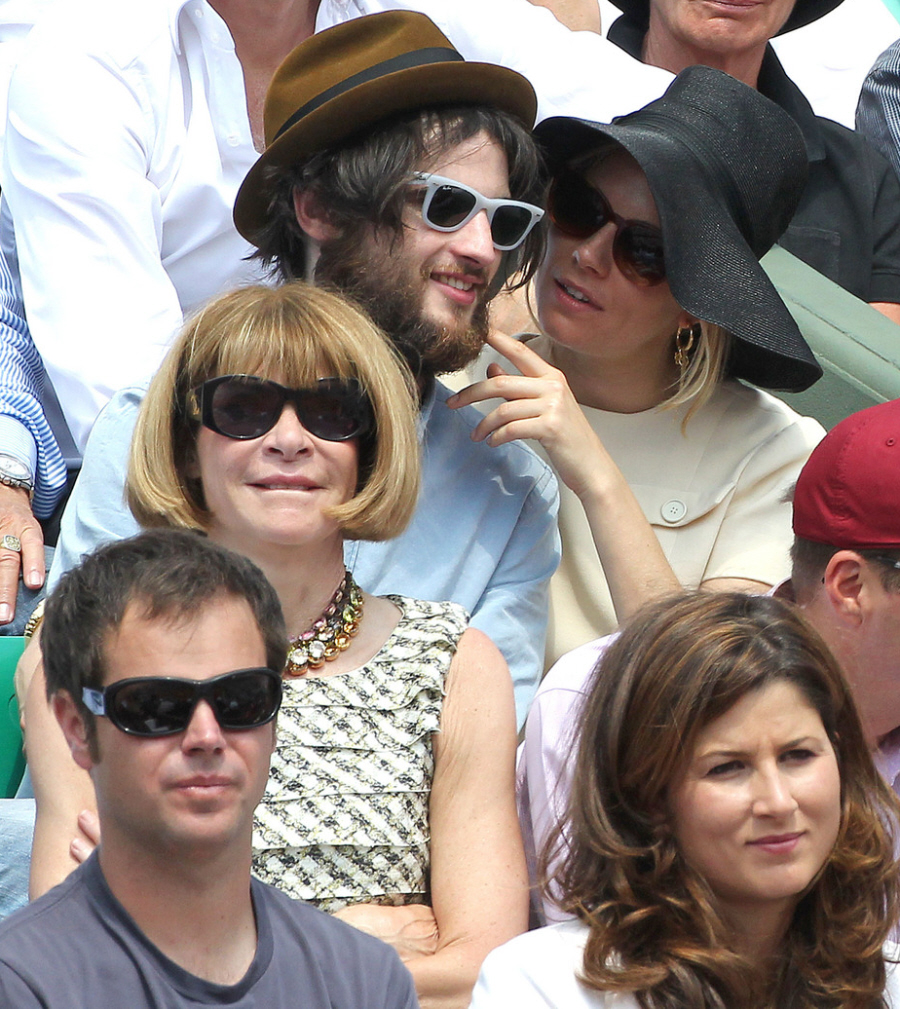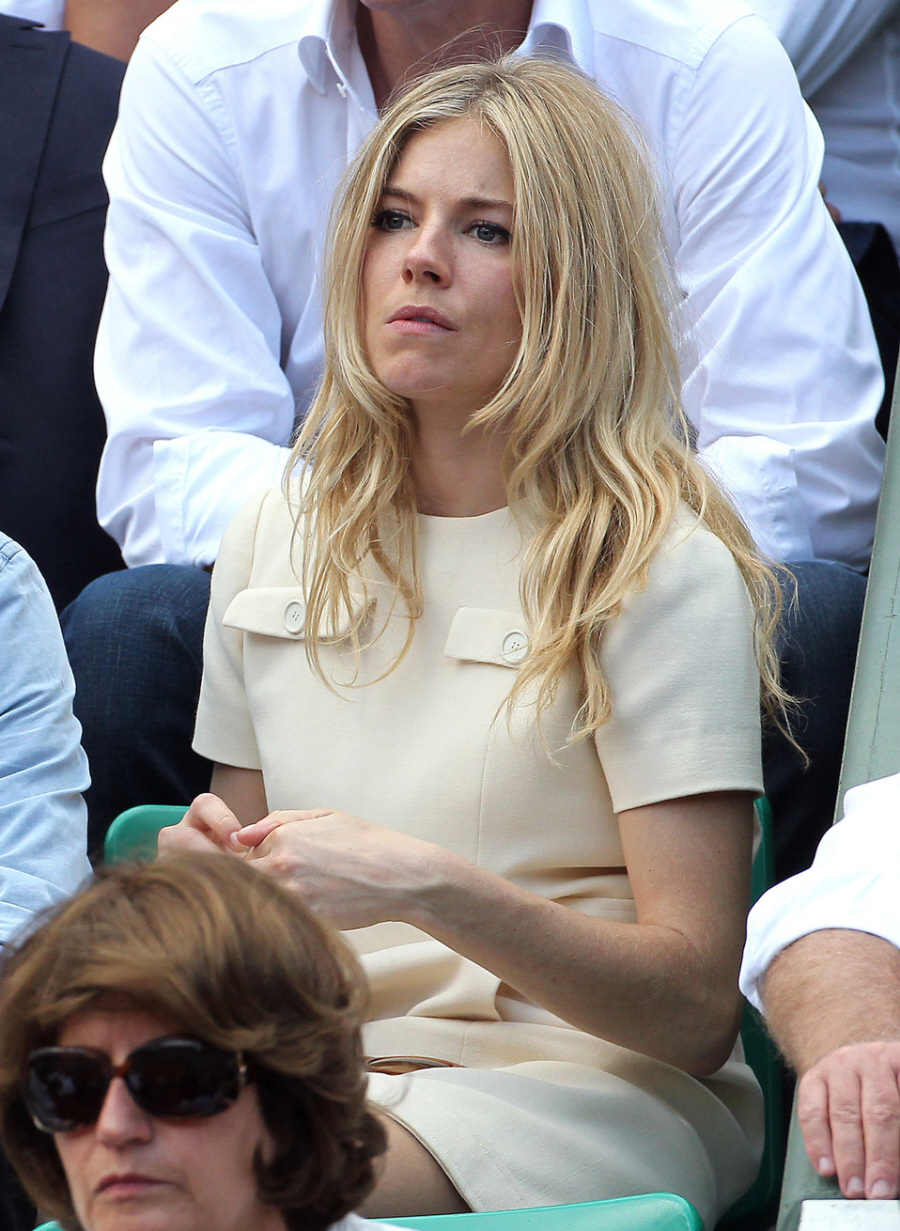 Photos courtesy of Pacific Coast News.