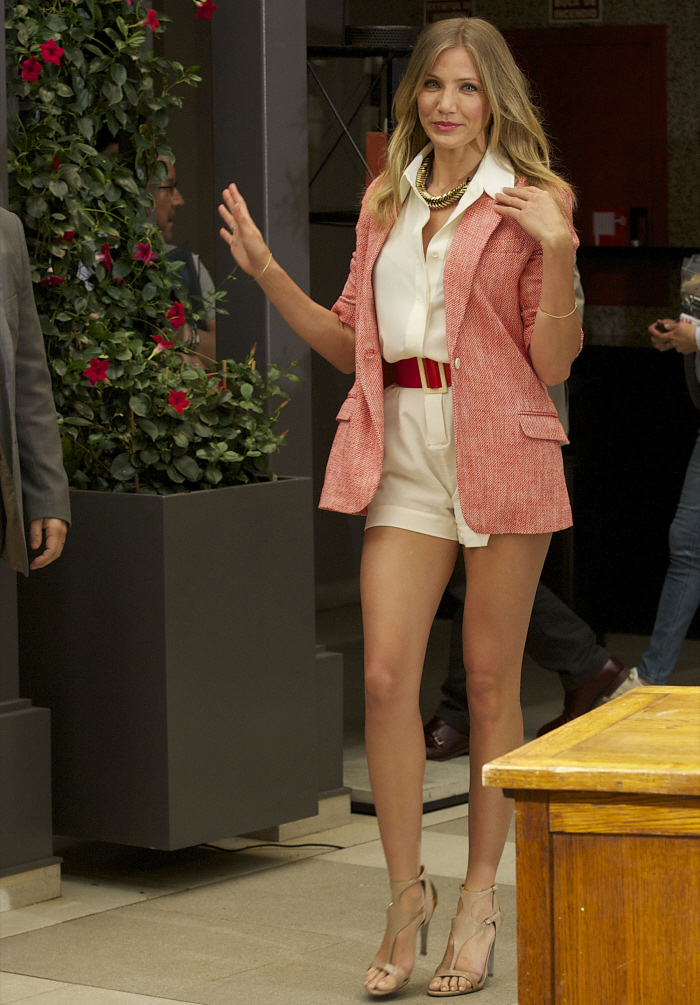 My God, Cameron Diaz's legs are insane. Her face goes from "OMG, WHAT HAPPENED?" to "Meh, she looks okay" while Camy's legs stand the test of time. And please don't give me a lecture on her athleticism. While I'm positive that Camy maintains her figure and specifically her magnificent legs through exercise and hardcore workouts, I'm sure Camy also benefits heavily from the "Amazing Legs" gene. Beyond the legs, though, I dislike this outfit. Camy has been doing variations on this outfit for a while – covered up on top, biscuit-grazers on the bottom. While the pink is nice, and her face doesn't look like it's melting, I don't really care for the ensemble.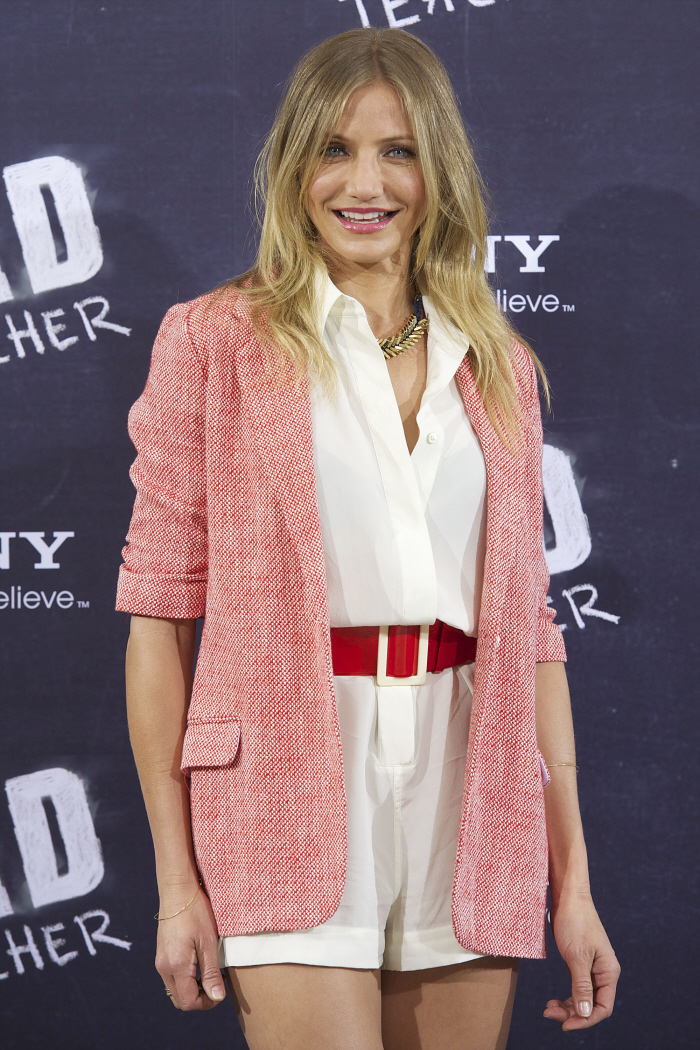 Anyway, these are leg porn photos of Cameron doing a photo call for her new film, Bad Teacher, in Madrid, Spain. The promotion for this film has been all over the place – I think the studio is putting more emphasis on getting the trailers out there, in the hopes that the film will get buzz by simply looking hilarious. Usually, Camy is the one spear-heading a film's promotion, through magazine and television interviews, and endless red carpets. Not so much this time, although it might pick up closer to the release date (two Fridays from now, the 24th).
Meanwhile, have you heard the stuff about Cameron and Prince Harry being gym buddies now? While Cameron films Gambit in London, she joined a very posh, exclusive gym, and it happens to be the same gym that Prince Harry uses. They might have even been working out at the same time! According to Us Weekly, "Cameron Diaz wound up on the treadmill next to Prince Harry at London's KX gym. Apparently, the 26-year-old red-headed royal put his towel on Diaz's machine; just when the 38-year-old actress was about to ask for the towel to be removed, she realized who was working out beside her!" The Mirror claims that it was Harry who introduced himself to Camy, and "they hit off," joining each other for workouts several more times. A source told the tabloid:
"Since arriving in England, Cameron was adamant she would keep up with her strict exercise regime. Producers secured her membership at the ultra discreet, £3,500-a-year gym – totally unaware Prince Harry was also a member. Since first clocking one another and saying hello, they have coincided visits on two further occasions. During the second one, they were pounding along on adjacent treadmills and Harry cheekily nudged-up Cameron's speed dial, suggesting a one kilometer race. Cameron agreed… and won. They have become pretty friendly – Harry even invited his new gym buddy out drinking with him and his Sloaney chums."
[From The Daily Mirror]
Is this Camy & Harry, sitting in a tree, B-O-N-I-N-G? Eh. He seems to like trashy blondes, and it would be so much fun, but I don't really see it. I could totally be wrong, though. I tend to think Camy is still in an A-Rod dong haze.
Here are some photos of Harry playing polo over the weekend, and Camy in Madrid: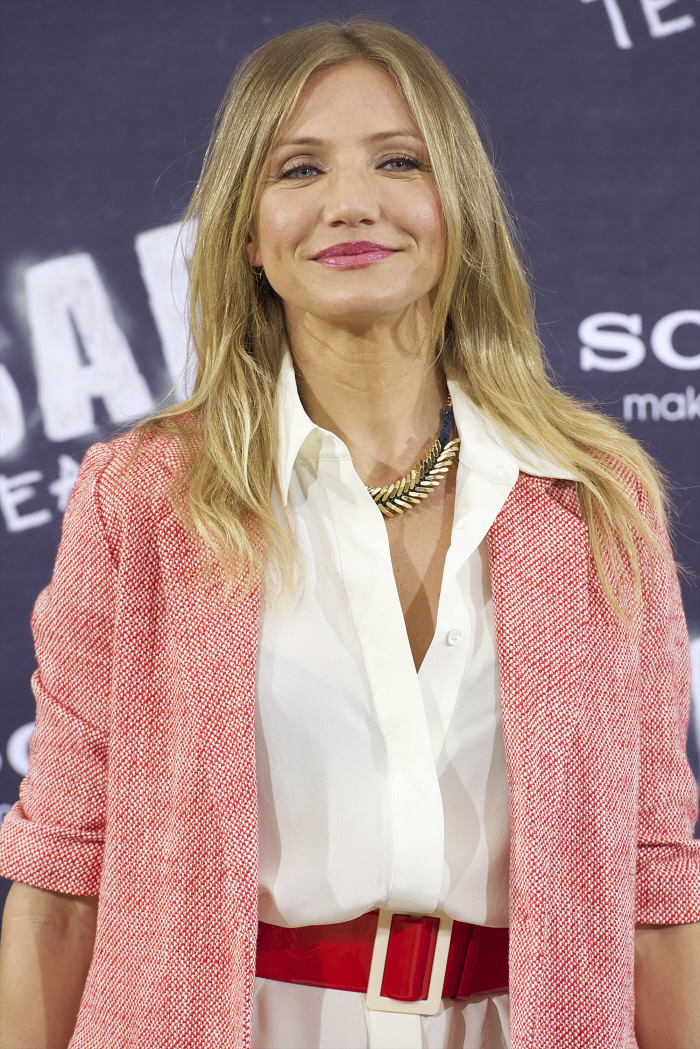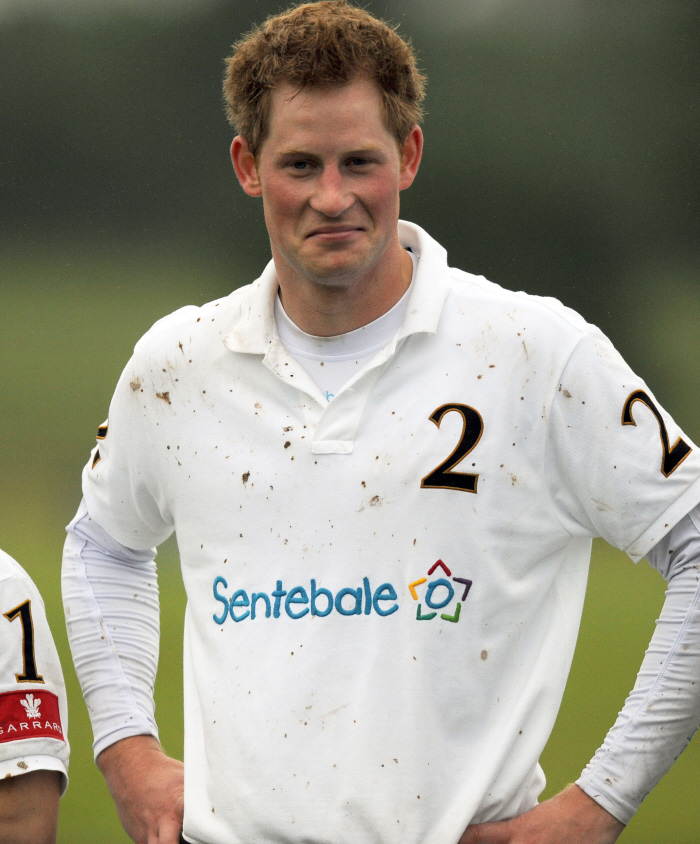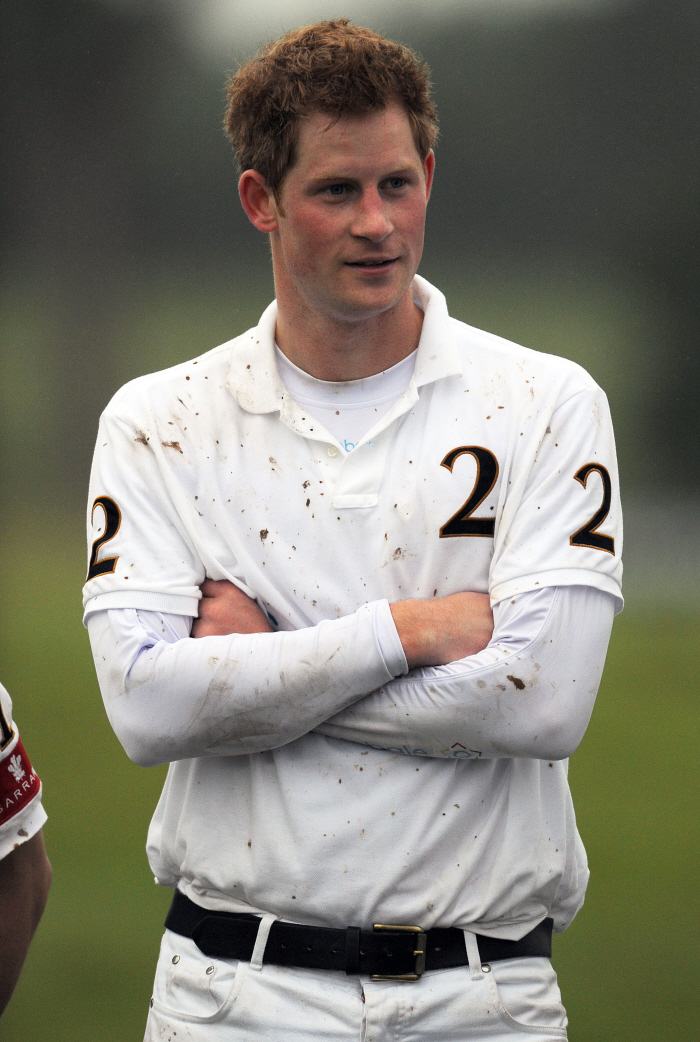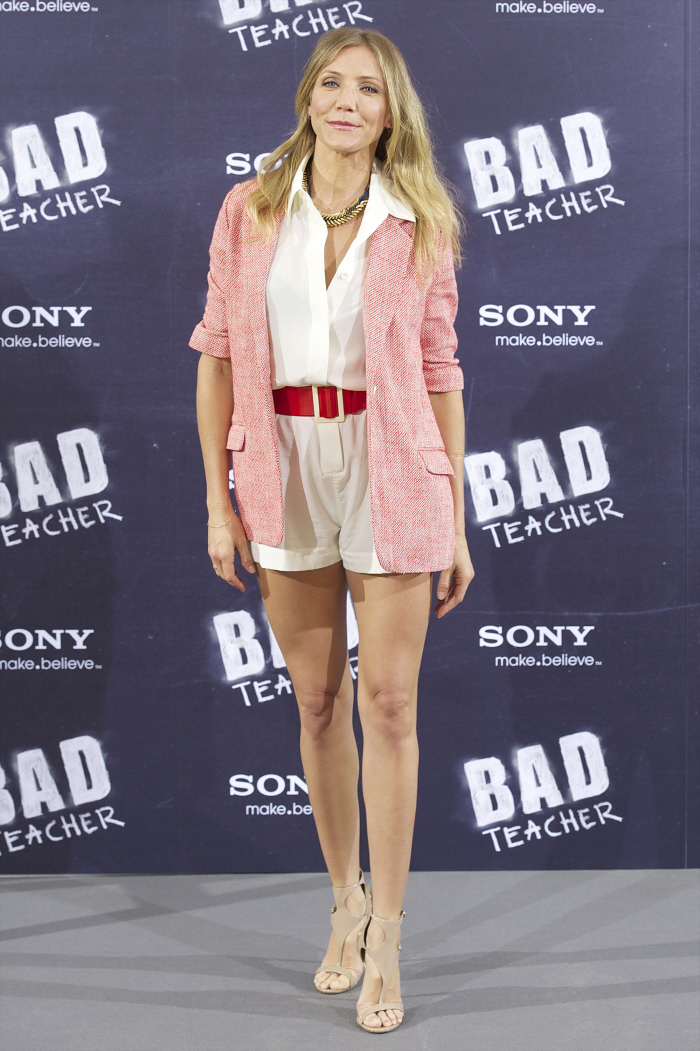 Photos courtesy of WENN.