Pippa Middleton is already spending the night with her ex, duchess-style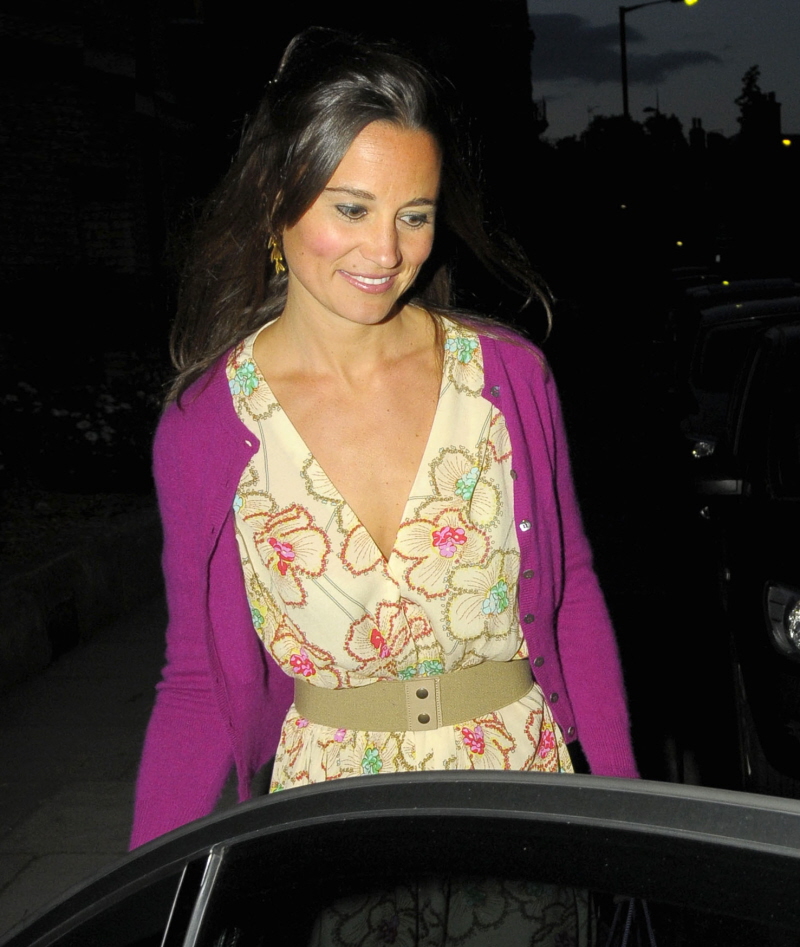 As we talked about earlier this week, it seemed like the British tabloids finally jumped on board and began talking about how Pippa Middleton dumped her cute, moderately wealthy boyfriend. My take was and continues to be that Pippa is angling to become a duchess herself, and the opportunity has presented itself in the form of her ex-boyfriend, George Percy, the son of the Duke of Northumberland. Well, this is just a confirmation of the facts/theories in hand, but I'm still all over it:
Sad news for Pippa Middleton — but good news for her worldwide admirers? Following much speculation in the British press, the 27-year-old Brit and Alex Loudon have indeed called it quits after one year together, two sources confirm in the new Us Weekly, out Wednesday.

"After lengthy conversations, they've taken what they call a 'permanent break,'" one insider close to the couple tells Us. Duchess Kate's little sister met Loudon, a 30-year-old cricketeer turned finance whiz, on a blind date set up by mutual pals.

"They hope to stay friends," adds a second source. "They're doing their best to move on in a dignified manner."

How is the handsome ex taking the news? "Alex is upset but getting on," a friend tells Us. Although social butterfly Pippa has seemingly relished her newfound spotlight, Loudon's "life was turned upside down" ever since he was the outgoing, ever-stylish Maid of Honor's date for the royal wedding on April 29, his pal says.

Even before the confirmed breakup, Middleton set tongues wagging for her wedding day chemistry with Prince Harry (who's happily ensconced with love Chelsy Davy) and recent bonding time in Madrid and London with close friend/coworker George Percy.
[From Us Weekly]
So… it sounds like Pippa did the dumping, right? She was all "So, everybody's paying attention to my bottom now, so I tend to think we should throw in the towel, old boy." And Alex was all "No more passing the crumpets?" This is how I imagine British people speak to each other. For real. Don't rock my boat.
Meanwhile, the British tabloids are working a new theory/story – there's a claim that Pippa is going to spend this summer in the South of France. According to a source, "Pippa and Alex are going to have a three-month separation. She is keen to spend some time living abroad – she's a massive fan of the South of France and hopes to work there and have a base there a bit more permanently. Alex is gutted about it, but he feels his life has been turned upside down since the Royal Wedding. But he has high hopes that by September she might have thought things over and realize that she might be better off staying in London rather than running off all over the world." Hm… she may holiday in the South of France, but I don't see her staying out of England that long, honestly. Her main fanbase is in England. She can't leave it for too long.
What about that "job" she was supposed to be taking with George Percy? Well, last week, Pippa and George had dinner together, and were even photographed together as they left the restaurant (you can see the photo here). After they ate, they got "dessert" at George's apartment. ALL NIGHT. Pippa was spotted doing the duchess-y walk of shame the next morning. A "Middleton pal" tells Us Weekly, "She loves George, but only as a best friend. They always just been mates!" Rii-ight. I feel like Pippa would have a better chance at being a duchess if only her naked ambition wasn't quite so… hardcore. Play hard to get, Pippa!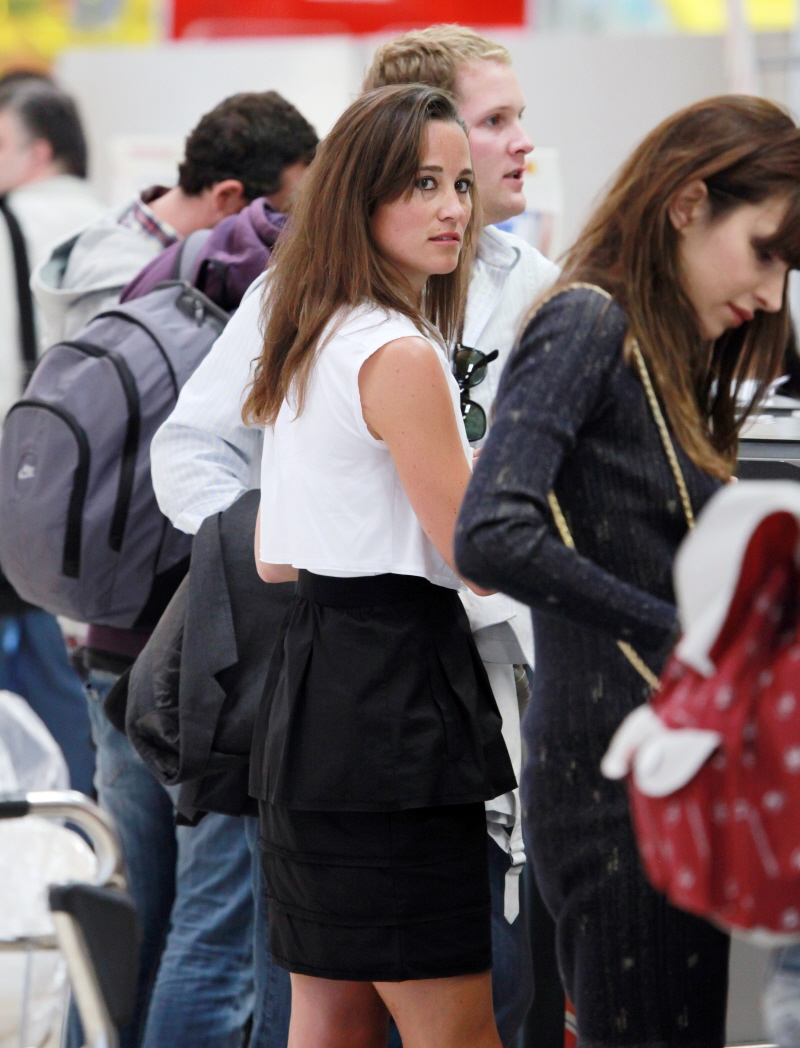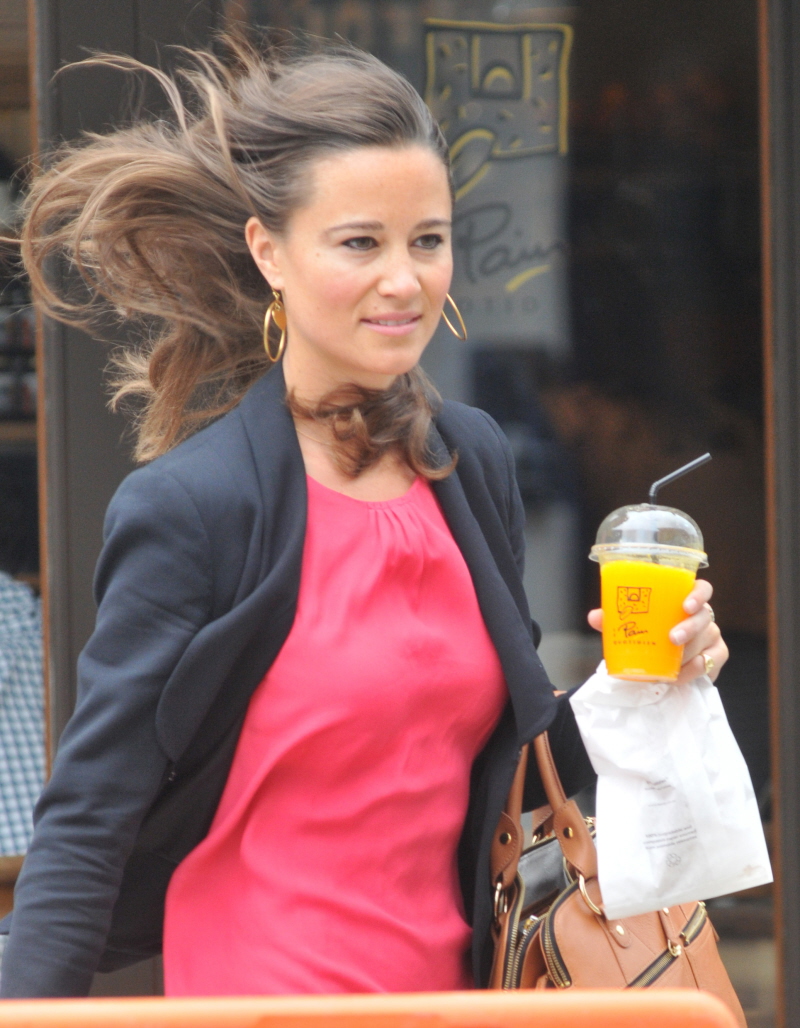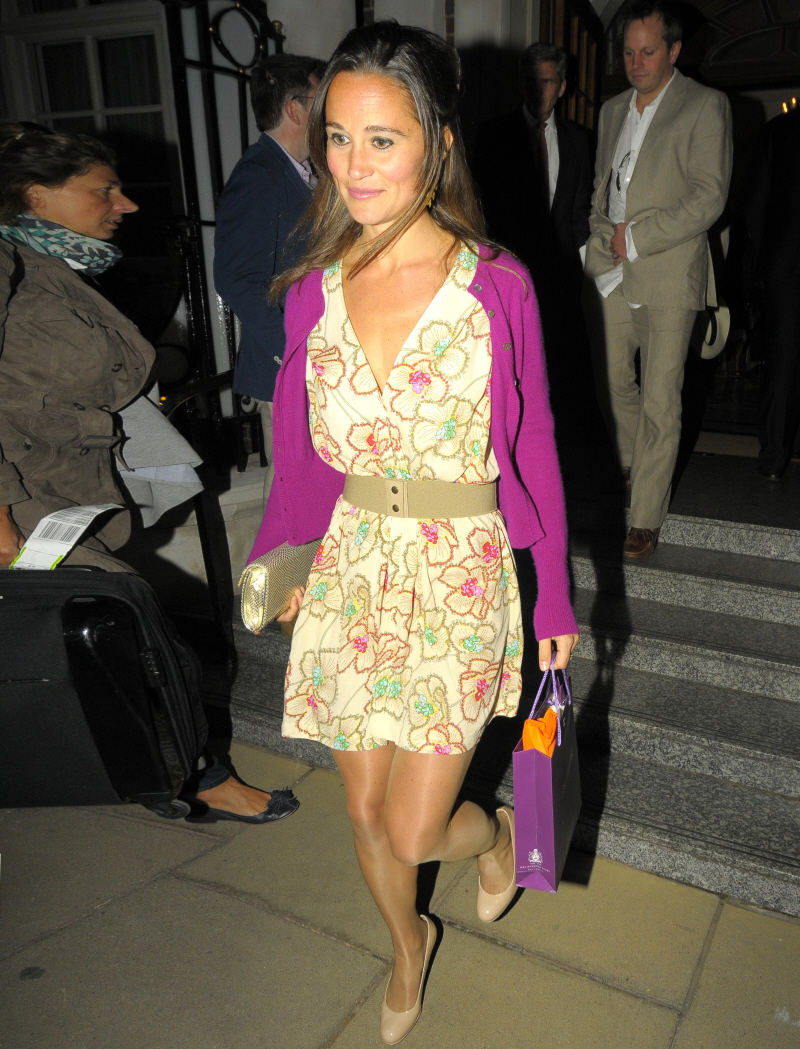 Photos courtesy of Fame.

Written by Kaiser

Posted in Pippa Middleton

- Harry Styles & Kimberly Stewart going strong [Lainey]
- Demi Moore's new man is gross [D-Listed]
- Fug or fab: Emma Stone [Go Fug Yourself]
- Arrest warrant issued for Jenelle Evans [Reality Tea]
- Only God Forgives review [Pajiba]
- Hugh Jackman, scooter master [Buzzfeed]
- Who does Drew Barrymore call her sister? [Evil Beet]
- Cannes couples past and present [Popsugar]
- Arrested Development supercut [CDAN]
- Lea Michele's see through skirt [Celebslam]
- Cheating wife's lover escapes out of window [Movin925]
- Joe Francis is crazy [Starcasm]
26 Responses to "Pippa Middleton is already spending the night with her ex, duchess-style"