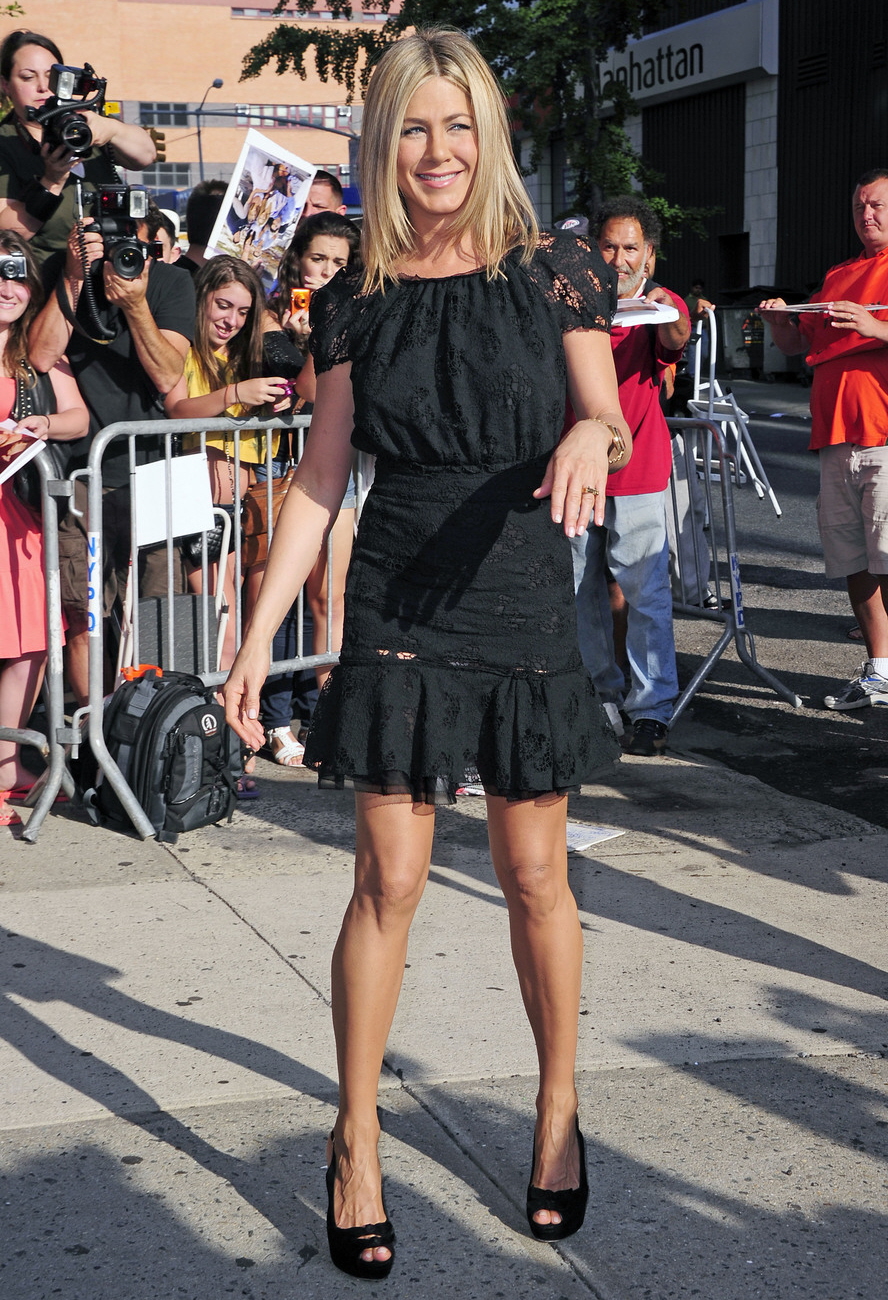 These are some new photos of Jennifer Aniston arriving at The Daily Show last night. I dislike the dress, and I have literally NO idea why Aniston insisted on wearing dresses and skirts with some kind of dust ruffle attached at the hem when she looks so good in pencil skirts. I also have no idea why she's flashing that gold ring like it's some kind of diamond or something. She really wants her ring to be photographed…? I guess it's the ring that caused so much "controversy" because she and Justin Theroux seemed to be wearing matching rings a few weeks ago, but that "controversy" was so, so dumb, especially considering the real controversy was that Aniston is an uncool homewrecker.
Anyway… ordinarily, I find Jennifer Aniston's interviews somewhere between tediously boring and outright horrible. CB always says that Aniston is a horrible speaker, as in Jennifer simply has issues communicating whatever it is she's feeling or talking about in any kind of interesting or thought-provoking way, I guess. I just think that Aniston simply isn't a "deep" person, and she's only really comfortable talking about her pity parties and her hair and clothes and such. Which is fine, I guess. There are lots of people like that, and they manage. Anyway, I bring up Aniston's sketchy interview history just to say that I didn't hate her Good Morning America interview yesterday morning. I wasn't charmed by it or anything, but Aniston was cognizant and lucid and she had some funny little quips. Maybe she gives a better interview when she's all loved up?
So, when asked about her love life, Aniston says, "Yes, I'm very happy. I'm extremely lucky, and I'm extremely happy." SO UNCOOL. Imagine how Heidi Bivens feels right now, hearing this HOMEWRECKER declare how "happy" and "lucky" she is with her STOLEN man. Ah, I love how the chickens have come home to roost on this one.
Anyway, moving on. In yet another interview, Aniston confirmed that her foot tattoo (her first tatt) is definitely "Norman" for her dead dog. She told ET Canada, "That's my dog. My baby who just passed away. I never thought that would ever happen," she said. "It's just my way to pay homage to him … forever."
Meanwhile, the Red Band trailer for Horrible Bosses was just released and it's… really funny. It looks filthy, and now I kind of want to see it, but I'll only watch if someone can tell me if they only put the really funny parts in the trailer. And yes, that's an awesome cameo by Ioan Gruffudd.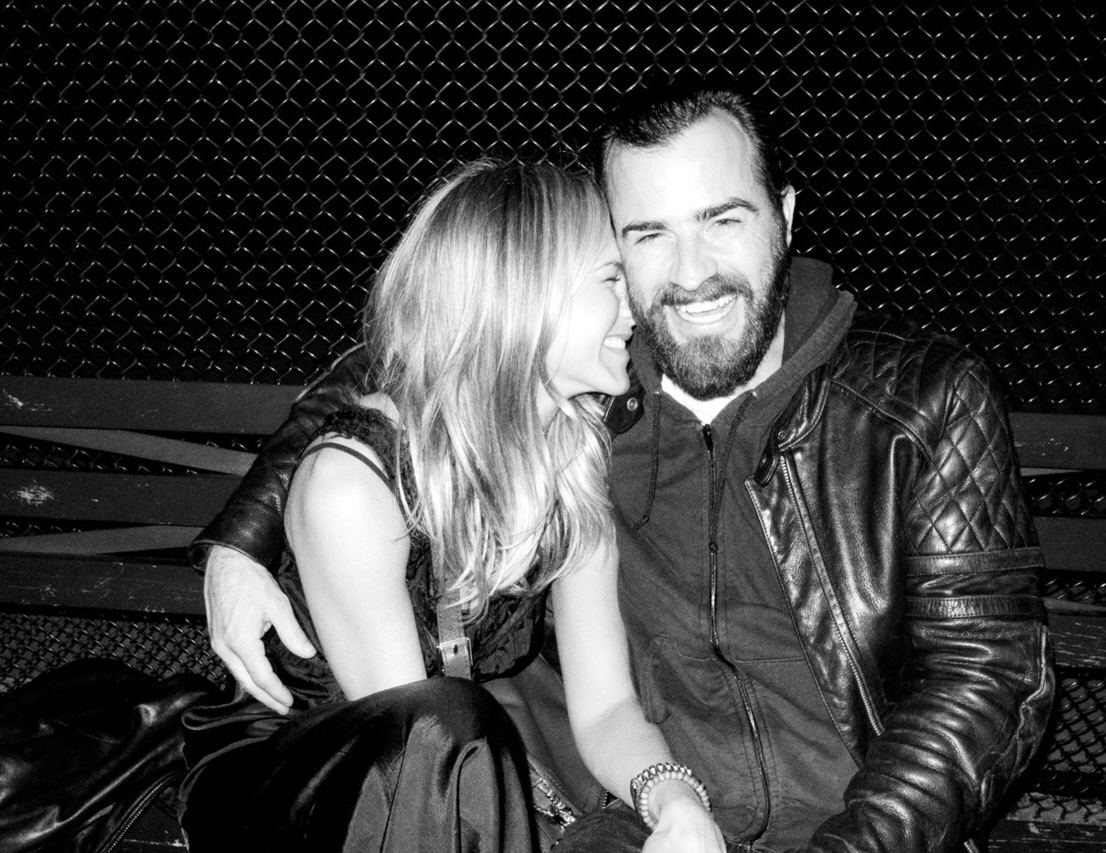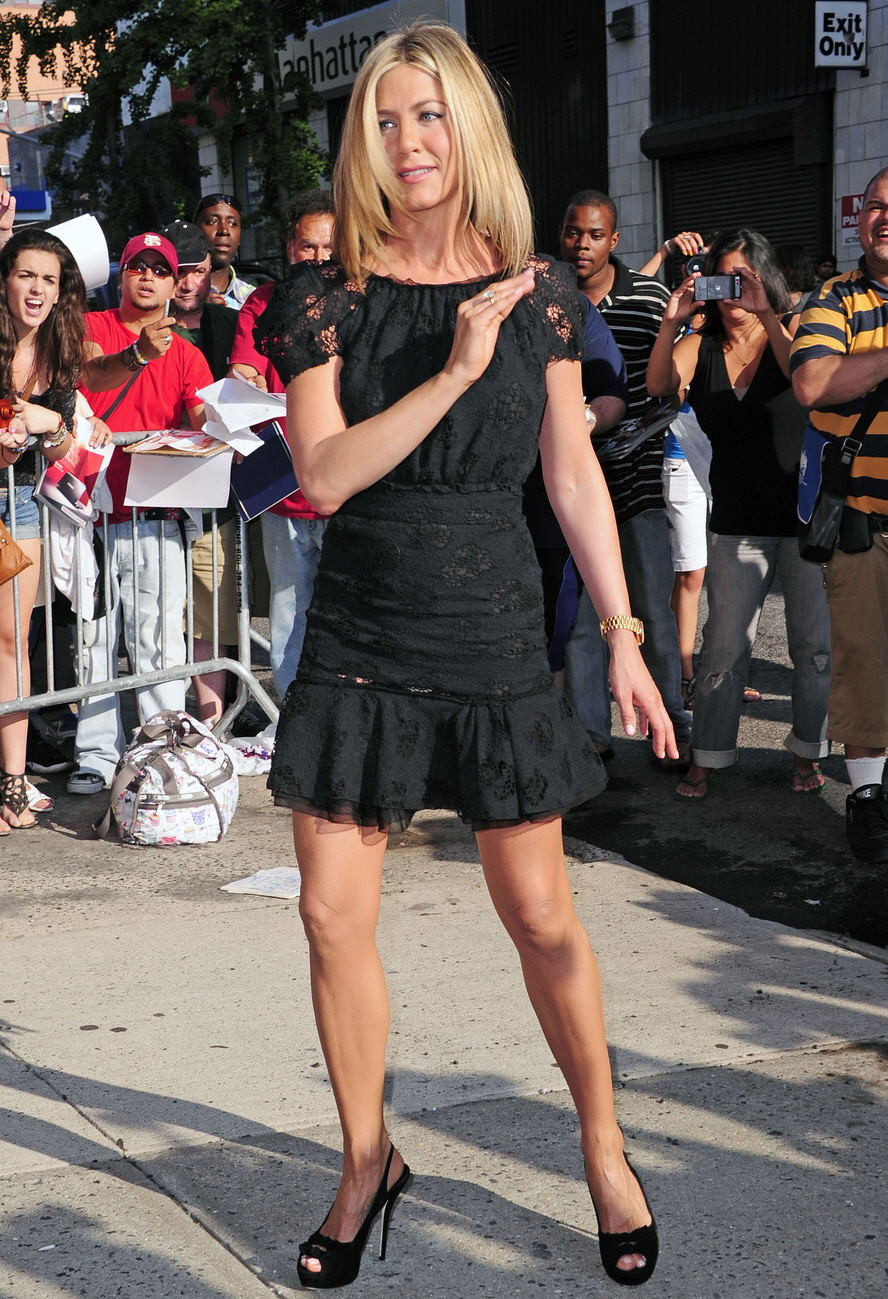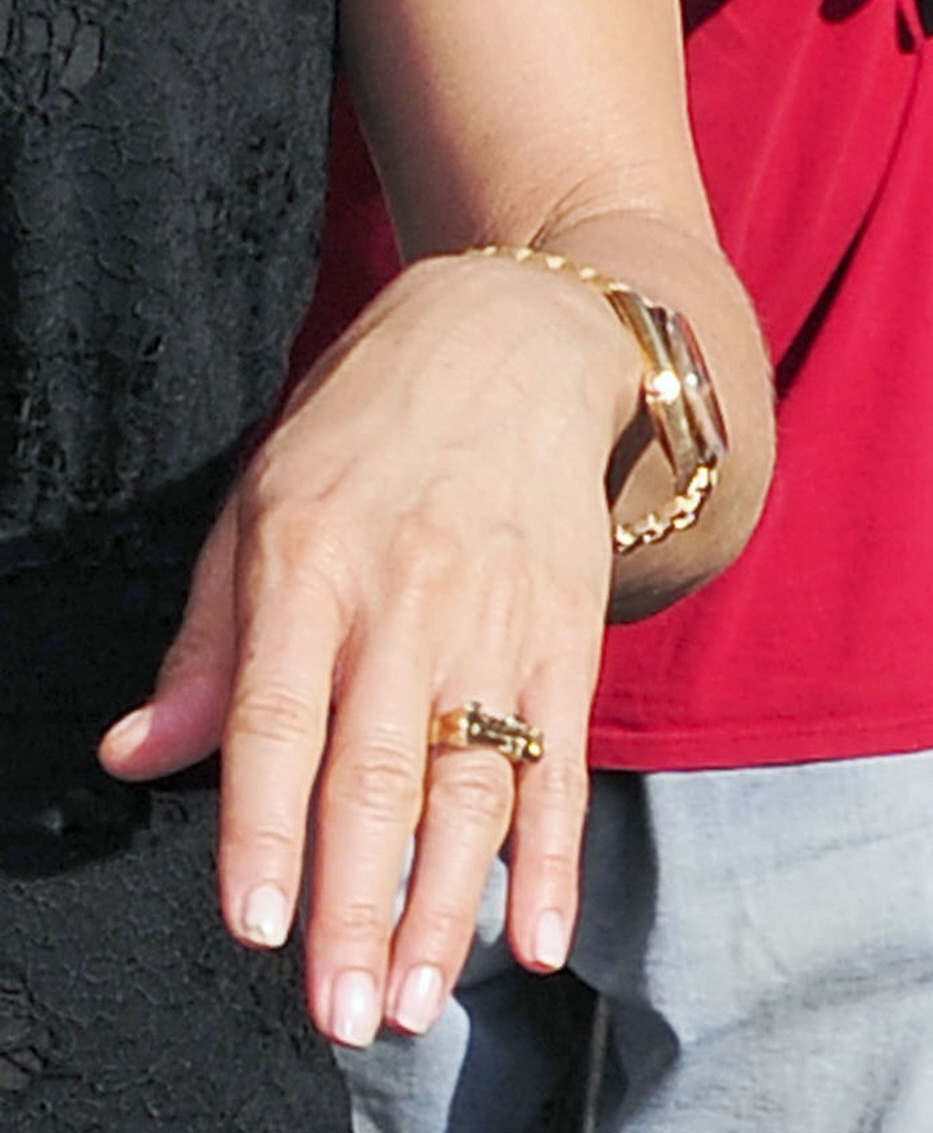 Photos courtesy of WENN and Pacific Coast News.