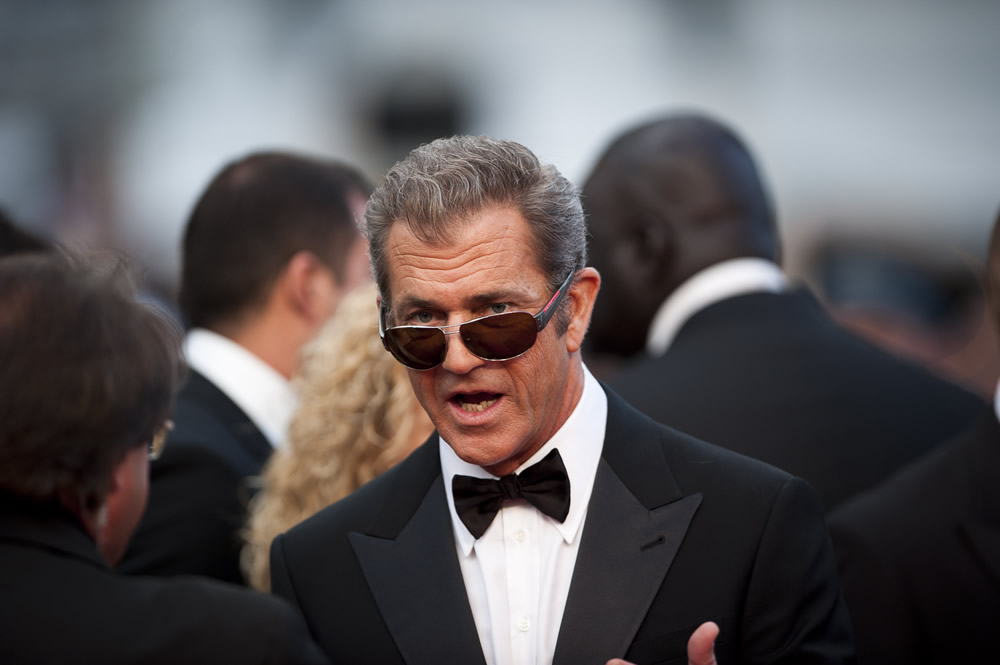 It's been well over two years, but the (amazingly) low-key divorce battle between Mel and Robyn Gibson has finally reached a conclusion. Back in April 2009, Robyn, filed with the help of her lawyer, "disso-queen Laura Wasser," and after a series of lengthy and highly private deliberations, TMZ is reporting that the couple has finally "reached full agreement on the terms of their divorce … in particular, the property settlement." While the divorce won't be official until August, the huge question on everyone's mind is exactly how much Robyn's settlement will be worth. Back when news broke of Mel's affair with Oksana Grigorieva, the Enquirer initially pegged Mel's worth at a potential $900 million.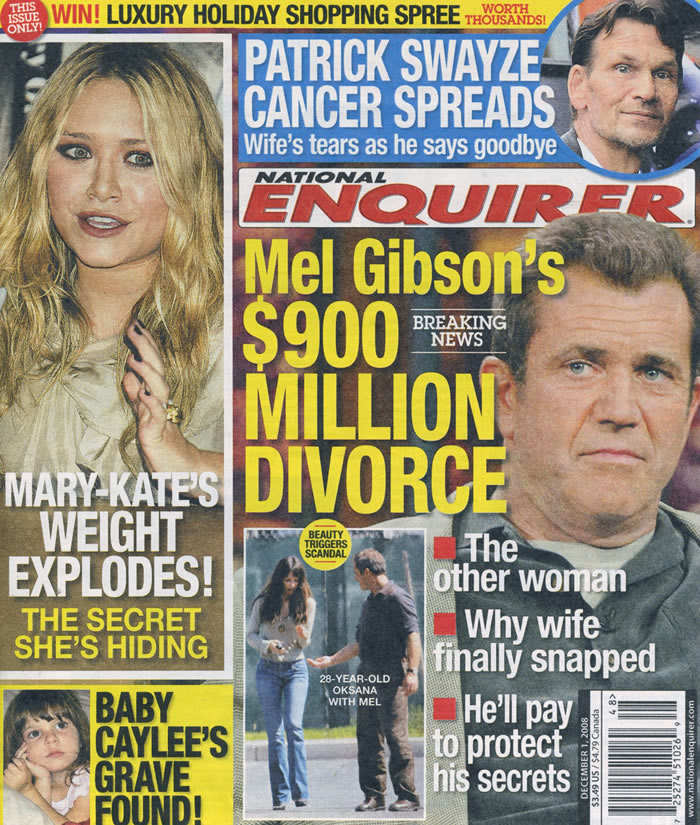 According to CelebrityNetWorth, Gibson's worth is still rumored to be $900 million (and possibly more if one considers the additional royalties that have inevitably rolled in over the past few years). If this number is correct, Robyn should get half of that amount in a property settlement because California is a 50/50 state. Certainly, Robyn deserves all of that after being married to Mad Mel since 1980, bearing seven of his children, and putting up with his publicly (and, no doubt, privately) embarrassing crap. Further, Robyn functioned as his emotional support as Mel's star rose (and fell) in Hollywood and even stood by him through the "Sugartits" incident. Despite enduring years of rumors surrounding her husband's infidelity, she hung on until the final, eventual humiliation of learning about her husband's mistress through a tabloid. The LA Times puts together a few more details in chronological order:
Mel Gibson and estranged wife Robyn Moore have nailed down details in their long-running divorce case, slamming the door on those romantics who may have held out hope that post-Oksana Grigorieva, the parents of seven — wait, he's a parent of eight — might reconcile.

OK, "those romantics" were no doubt few and far between — especially given recent reports that Mel, 55, has a new "friendly acquaintance," Stella Mouzi, a 25-year-old fetish model who hails from Greece. (Have a type much, Braveheart?)

Attorneys told an L.A. judge Tuesday that Robyn and Mel had finally worked out a settlement regarding division of property and other assets valued at $900 million before the real estate crash, though no details were released. The divorce is expected to be finalized in August.

After 28 years of marriage, Robyn filed for divorce in April 2009, right about the time news broke that Grigorieva was pregnant with Mel's baby (Lucia was born that November). Mel said at the time that his marriage had effectively ended three years earlier.

Mel and Oksana subsequently ended their relationship quietly, with a breakup that began in April 2010, went through a few rough spots, and then calmly drew to a close in March when he entered a no-contest plea to misdemeanor battery and she learned that extortion charges against her would not be pursued.
[From LA Times]
Even if Robyn gets the expected $450 million, and Mel presumably gets to keep $450,000,000 a lot of the assets on both sides will undoubtedly be tied up in real estate. Still, Robyn should receive enough (with extra in terms of child support) to keep her liquid for the rest of her life. Mel, however, may not be quite so lucky, for he's also paying $20,000 per month (plus a reportedly additional $6000 for a mortgage) to Oksana. Surely, Mel won't ever find himself in a state of poverty, but he'll probably have to significantly dial down his lifestyle at some point. No more buying islands in Fiji, right? Poor Sugartits.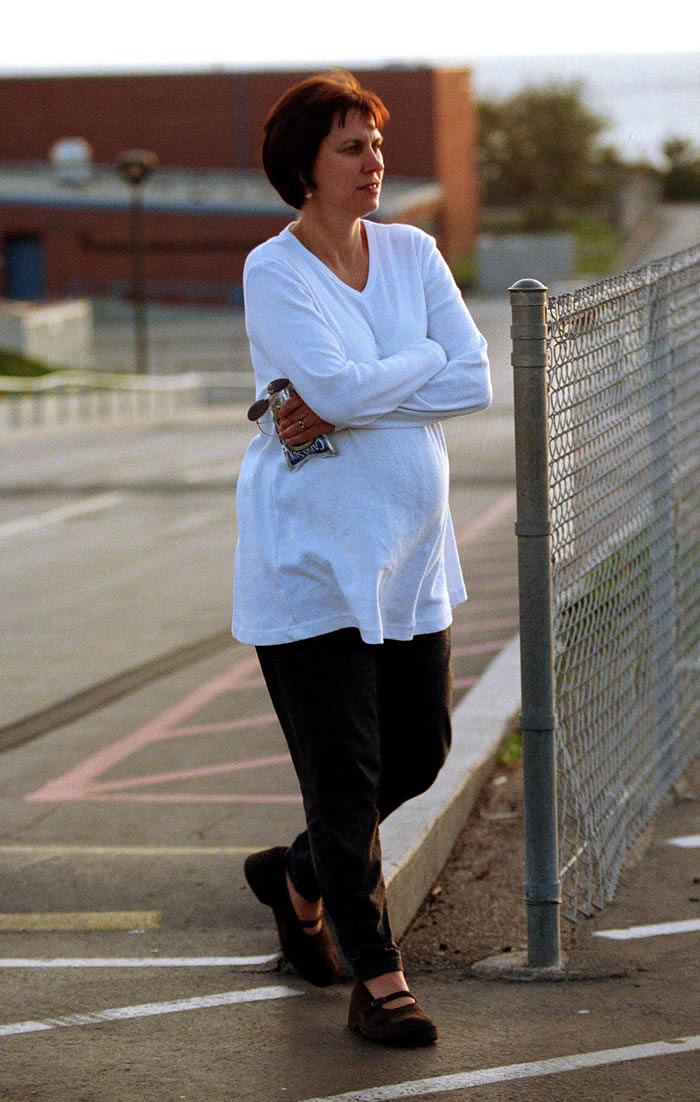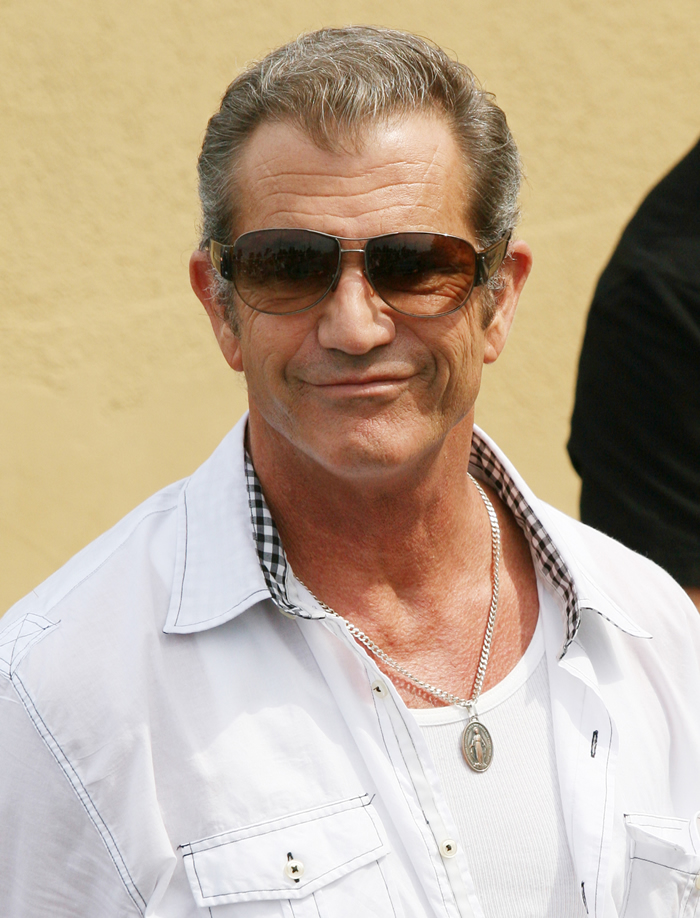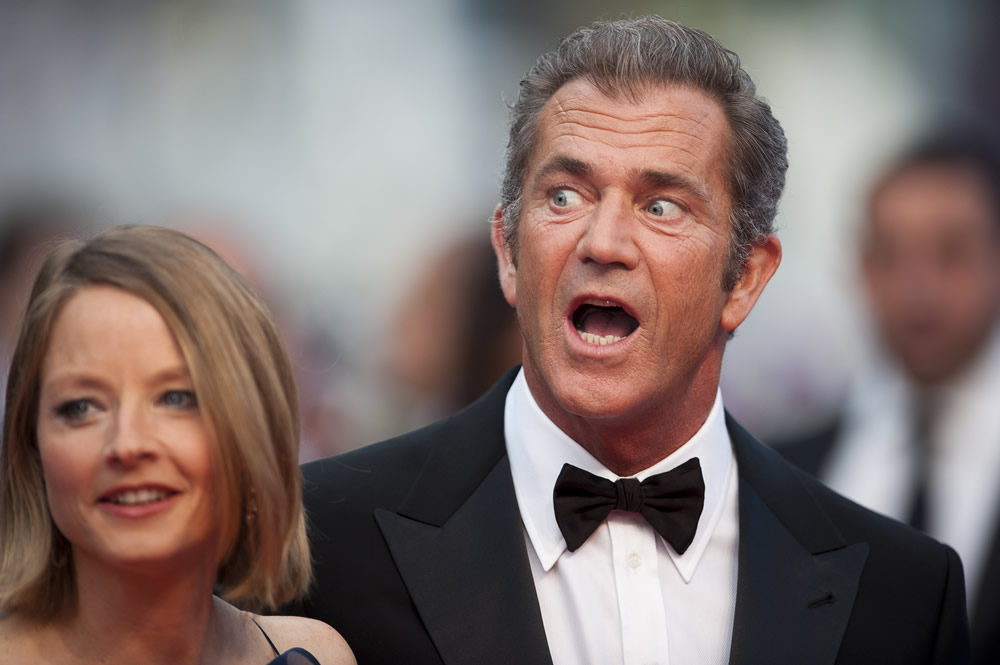 Photo of Robin Gibson in 1999 (while pregnant with she and Mel's seventh child) courtesy of Fame; photos of Mel pulling faces this year at Cannes courtesy of WENN