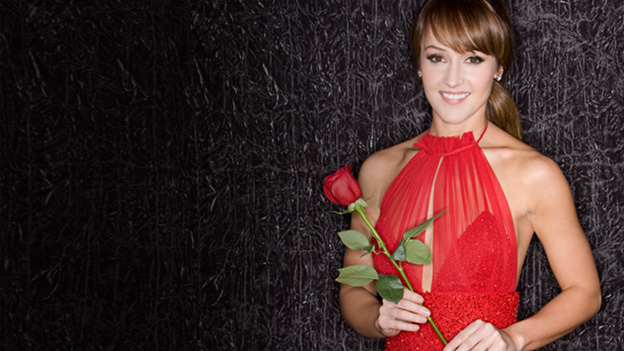 Neither Kaiser, Bedhead nor I watch the Bachelorette shows, but I swear I overheard three conversations about the finale for The Bachelor the last time I was in the states. These shows are popular, and I keep meaning to check them out. (Blame the new HBO Go. I'm about to watch all six seasons of Oz this summer and won't have much time for network television.) Anyway, based on my knowledge of this show gleaned entirely from gossip magazines and clips on The Soup, Ashley has piss poor taste in men and keeps getting waylaid by a dude named Bentley who was using her for the fame while playing her for a fool. Bentley left the show on his own volition, telling the cameras that he wasn't into Ashley, but then he came back sweet talking and finally gave Ashley the chance to get a clue. She sent him on his way and recently blogged that she understands that he was a scam artist and is over him and ready to find love.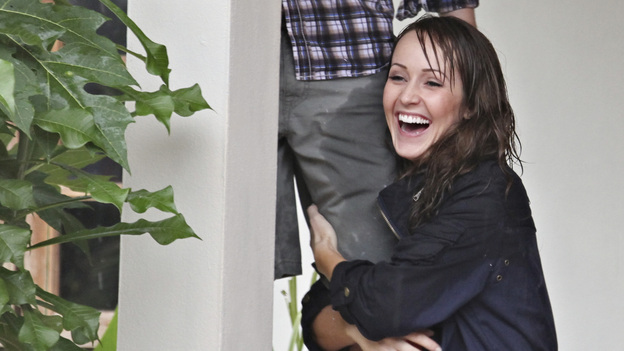 Major spoilers for this season of the Bachelorette
According to OK! Magazine, Ashley found her temporary prince and it was J.P. I guess this news has already been leaked by other outlets, but OK! has the exclusive detail that Ashley and J.P. have unsurprisingly broken up already, with J.P. doing the dumping. The way OK! tells it, J.P. messed with Ashley's head the same way Bentley did and "turned out to be a complete fake… [who] was just using her to be famous." This girl should have gone to counseling before she went on a reality show looking for love. Here's part of OK!'s report:
"The word is that the guy was just using her to be famous," a source tells OK!. "He turned out to be a complete fake! Apparently, he accepted the rose and gave her the engagement ring, but then as soon as the cameras stopped rolling, he did a total 180."

The source insists that J.P. manipulated Ashley and played on her insecurity. "He made her feel like she was 'the one' and then totally betrayed her…"

Naturally, the unluckiest Bachelorette is embarrassed. "She's been pretty much beside herself," explains the source.

But Ashley should find comfort in the fact that she wasn't the only one duped. "The guys in the house thought he was sincere, and so did everyone involved with the show… This guy pretended to be so sincere for the whole time; he was actually the biggest user of the bunch."
[From OK! Magazine, print edition, July 11, 2011]
Bad luck to anyone who thinks they can find love on The Bachelorette or Bachelor, but they should know better given those shows' track records. They may get lucky at the alumni reunions though. There have been some random hookups there.
Is Ashley one of those women who gets dumped on no matter what she does? I know women like that and you want to shake them and tell them they're better than the assh*les they pick every damn time. "But I love him," they protest, "you should see how he is when we're alone!" Those type of guys rarely go for women who won't put up with their sh*t. And those are the type of guys who end up reality shows, vying for their 15 minutes.
Photo credit: ABC