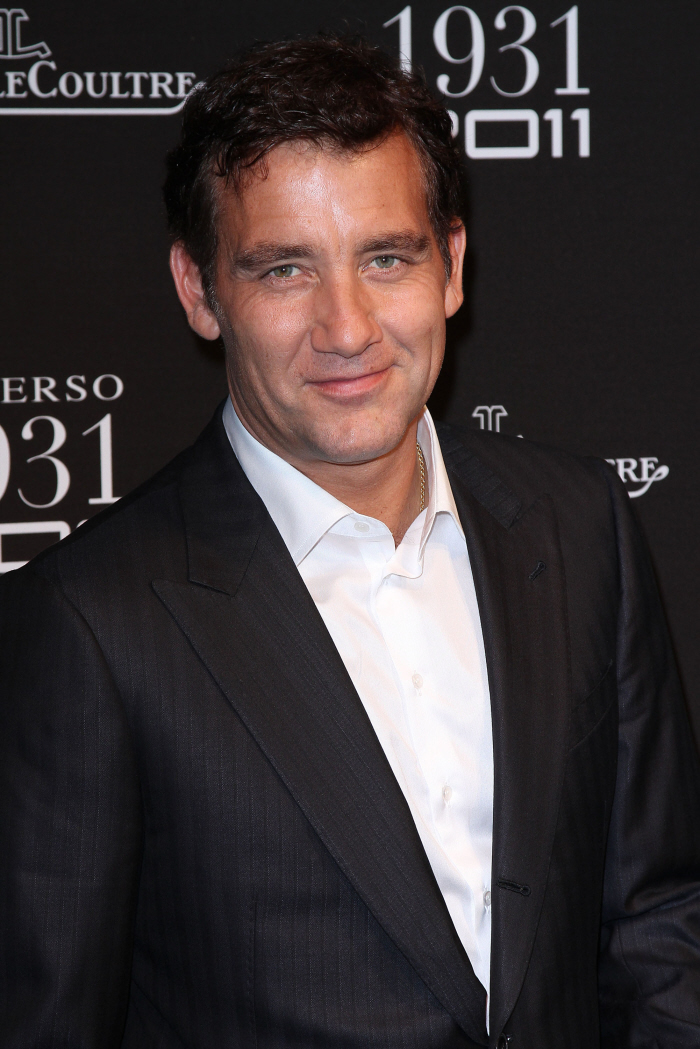 FROM THE DESK OF CLIVE OWEN:
Hello, my darling biscuits. Did you lovely bitches miss me? I haven't dropped you a line in so long. I've been busy… and no, I haven't been writing to any other girls. It just took me some time to shave off my Hemingway 'stache and fully regain my patented biscuit-quivering hotness again. And I have regained, haven't I? Look at how I smirk at you, knowing that you're drooling? It's fine, my lovers. Clive is here. And these pants come off in a matter of seconds.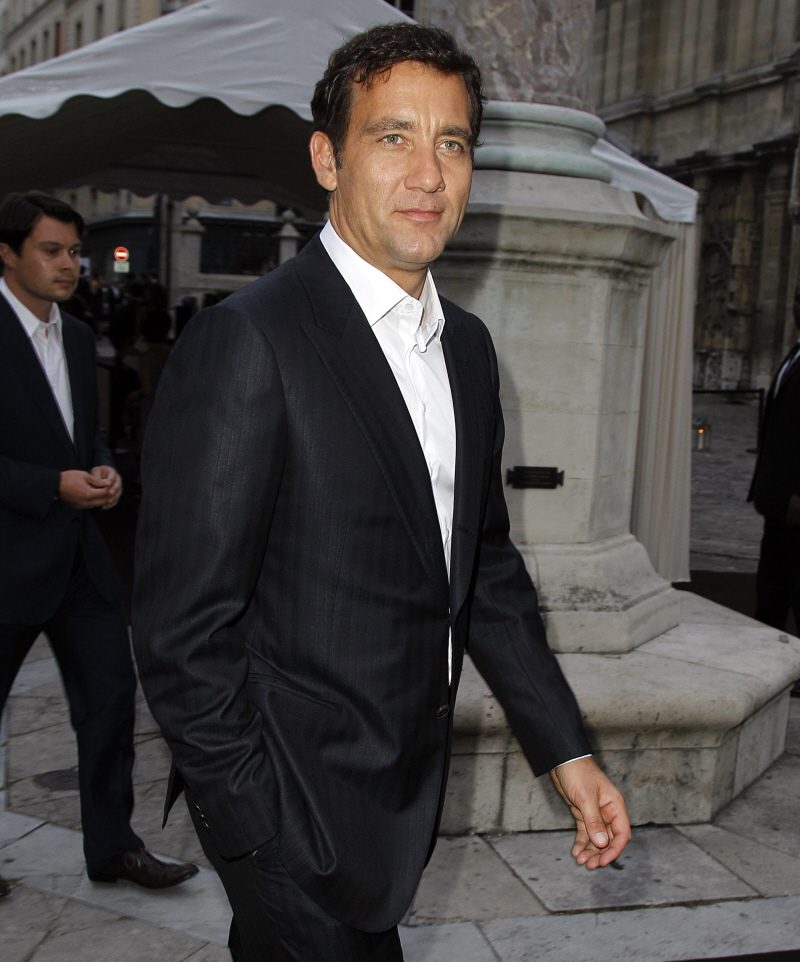 These photos of me are from Paris – I was at the "80th Reverso Jaeger Lecoultre Anniversary Party held at the Ecole Des Beaux Arts." Which is much, much too fancy, which is why I got slightly bored and it occurred to me that we hadn't corresponded much lately. Don't even bother telling me what you've been up to – I know already. Michael Fassbender, Gerard Butler, James McAvoy, Alex Skarsgard. You know they're all pussies, right? I could take them all on at once with one hand tied behind my back. I could also give you a night of exquisite pleasure… with your hands tied behind your back. Think about it.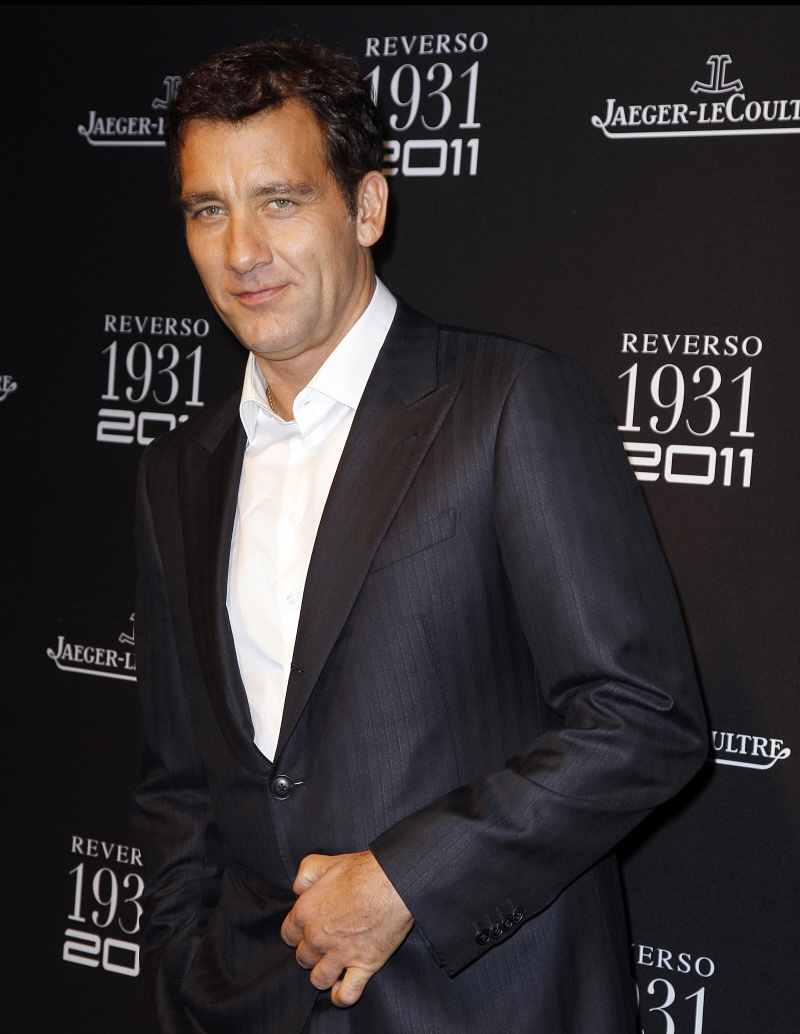 Still, I worried that too much time had passed and that you might be "over" me. So I decided to pose with someone douchey, just so you would realize it: "Ah, Clive really is the ONLY option." Here I am, laughing at Adrien Brody's douche: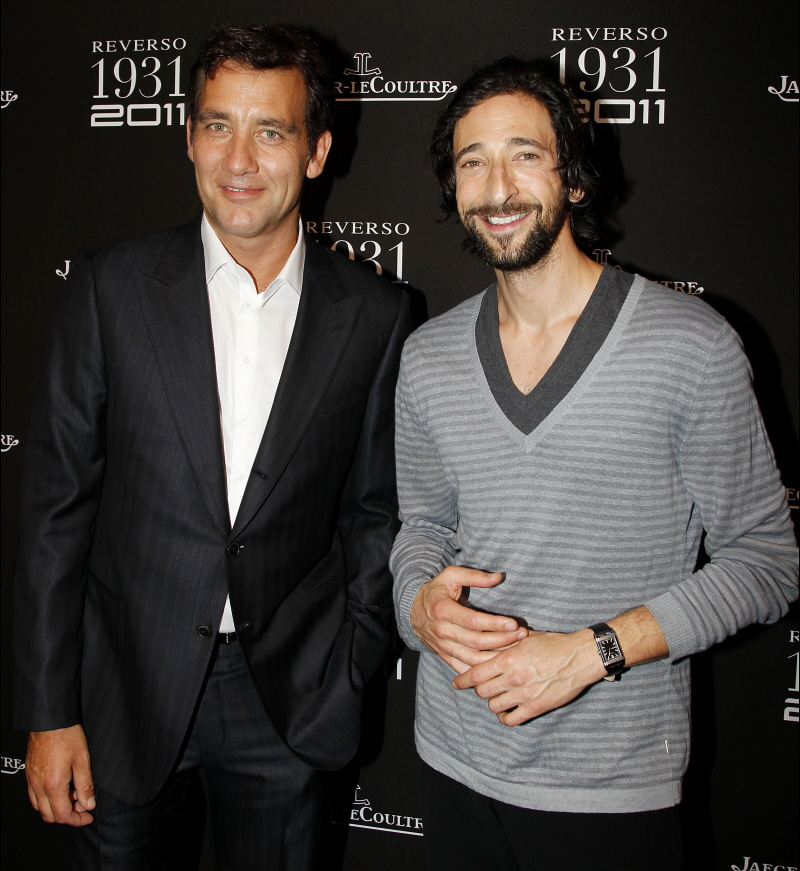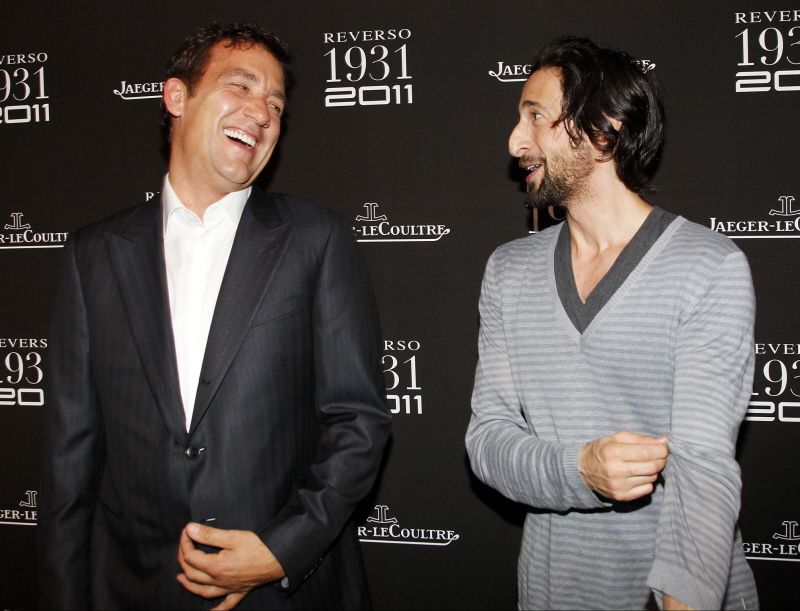 And here I am with Catherine Deneuve. NAILED HER! You can tell because she has that perplexed, satisfied look.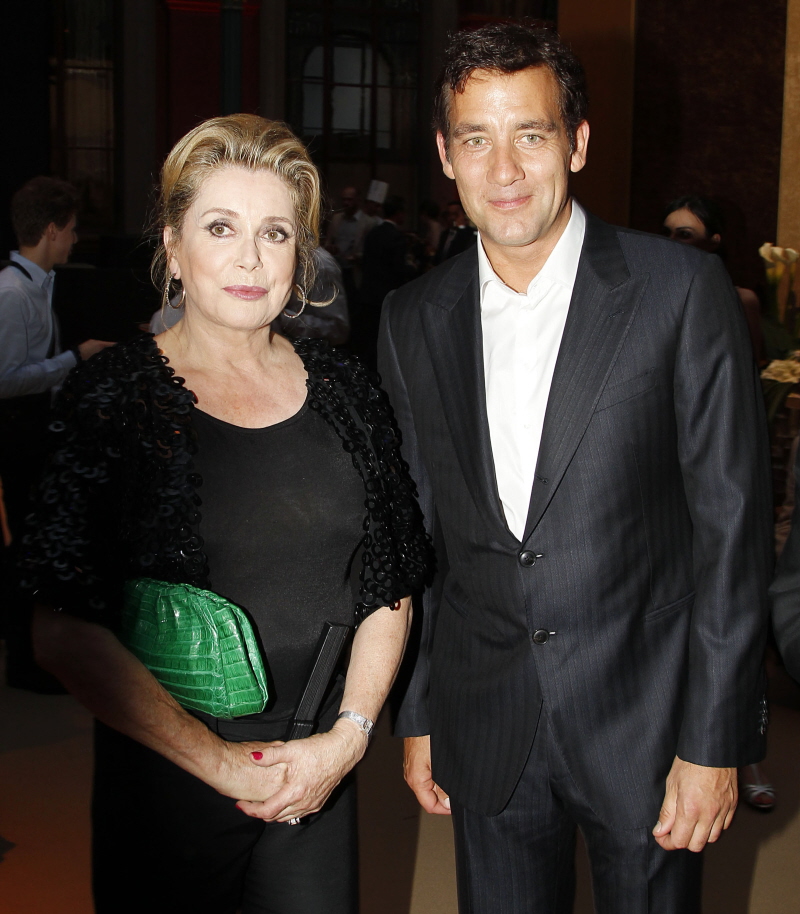 In case you needed extra evidence of my badassery, have you watched the trailer for my new movie, Killer Elite, yet? It has Jason Statham and Robert DeNiro and my mustache. But soon you'll forget about the 'stache when I start beating the hell out of people and looking sweaty and peeved and horny. It's erotic, I know.
I mean… how do you NOT want to see that? CLIVE BEING CLIVE. Clive being badass. Clive being sweaty. Clive being aggravated. Clive taking what he wants. Clive taking what he needs. Clive in your bed. You know you can't resist.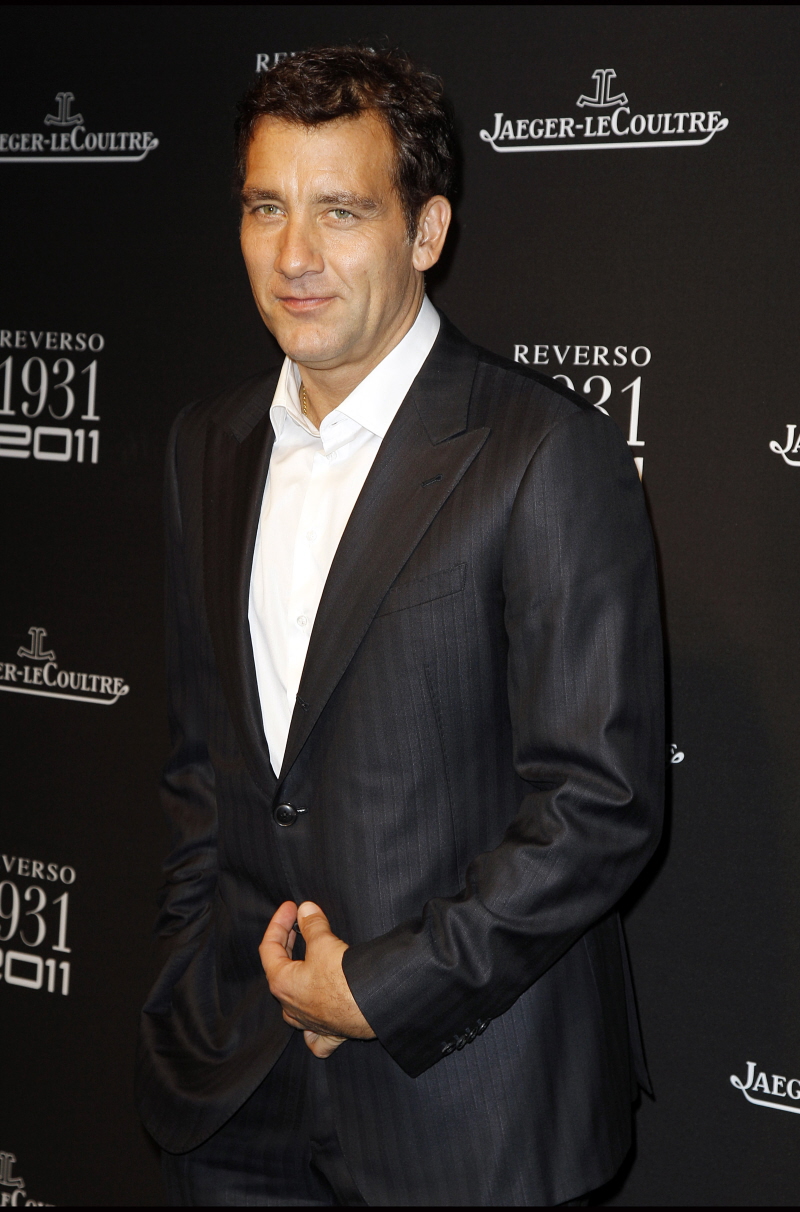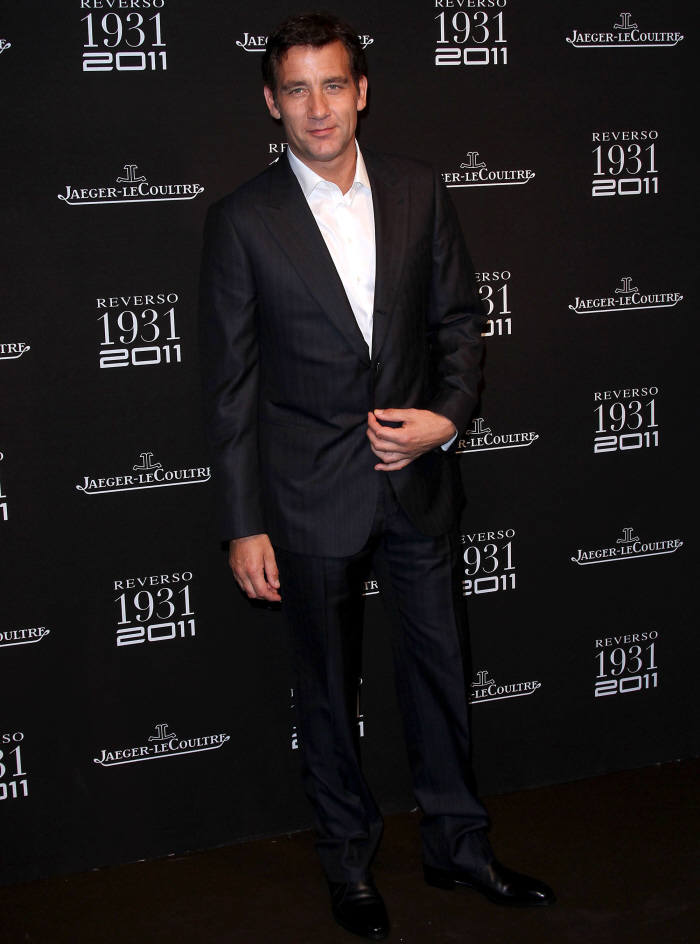 Photos courtesy of WENN & Fame.