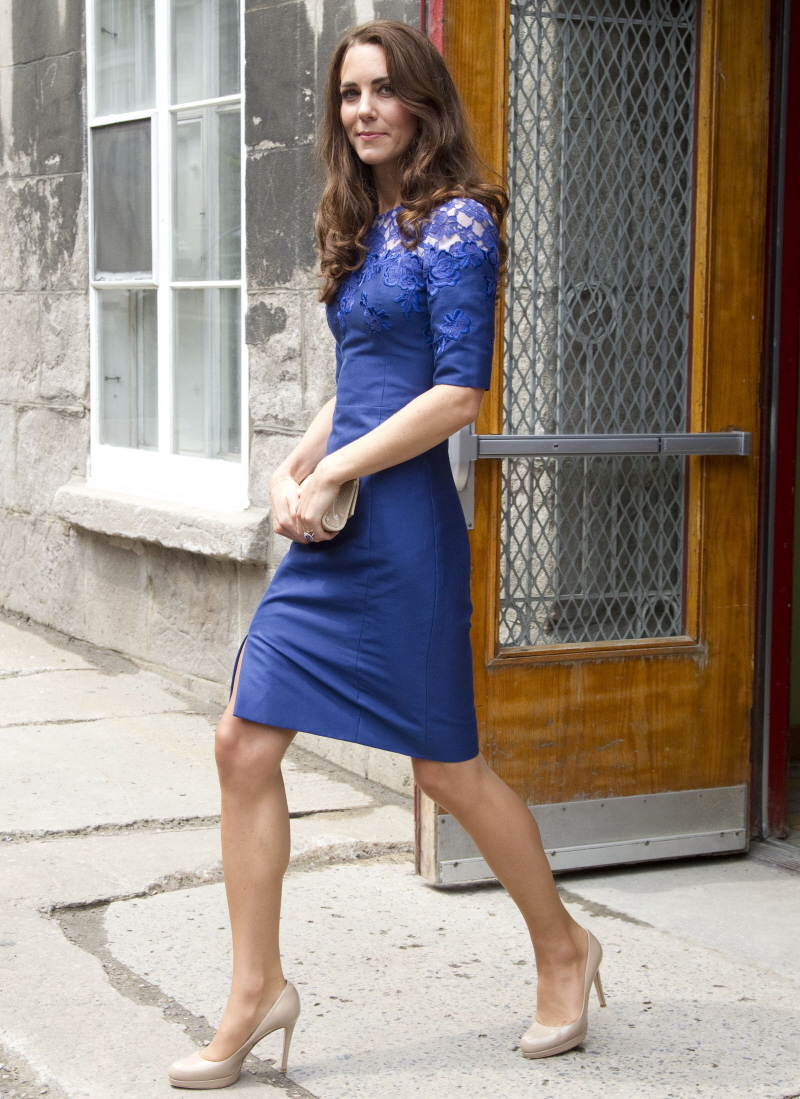 More Duchess of Cambridge fashion! More blue! More lace! More weight loss! For Sunday's trip to Quebec, Kate wore this Erdem dress for the majority of the day – it's the "Jacquenta" dress, and I guess we're just establishing that this rich blue color is Kate's signature. It could totally be worse – I love blue, and the overwhelming majority of women look good in several shades of blue. As much as I'd like to see Kate mix it up, color-wise, the blue is working for her. I do dislike this dress, though. I'm confused by the lace detailing on the shoulders, and while I appreciate that Kate had the dress tailored for her slim figure, there are several shots of her where she looks less "slim" and more "emaciated".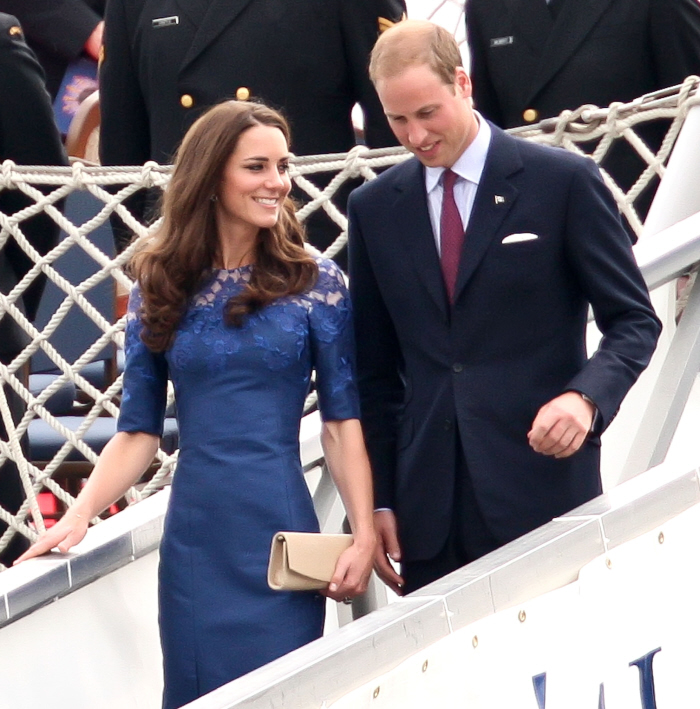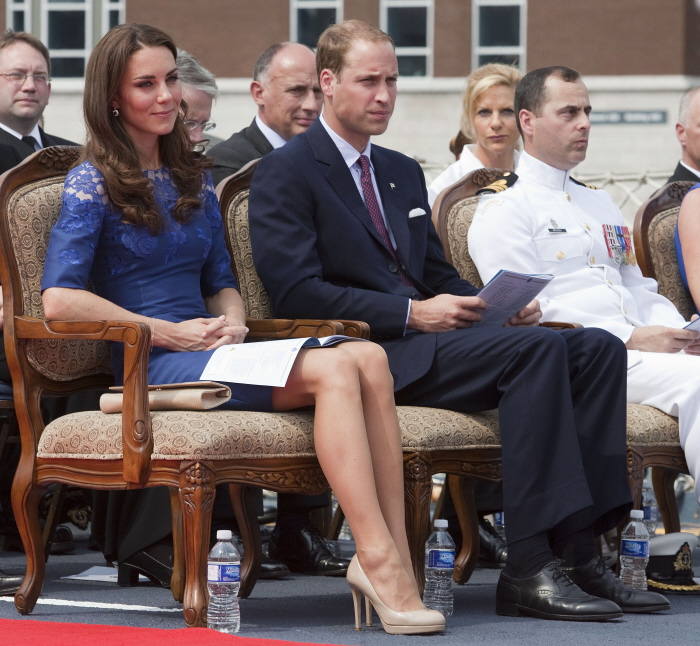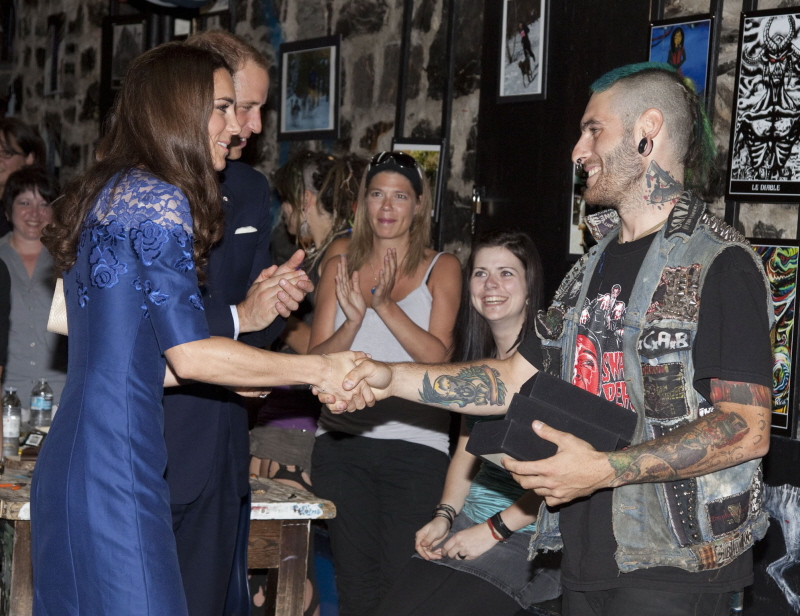 And here are some additional photos from Kate and Will's cooking experience a few days ago, where they both wore chef's jackets. WAITY WITH A KNIFE. She's having fun with it, but those photos are hilarious.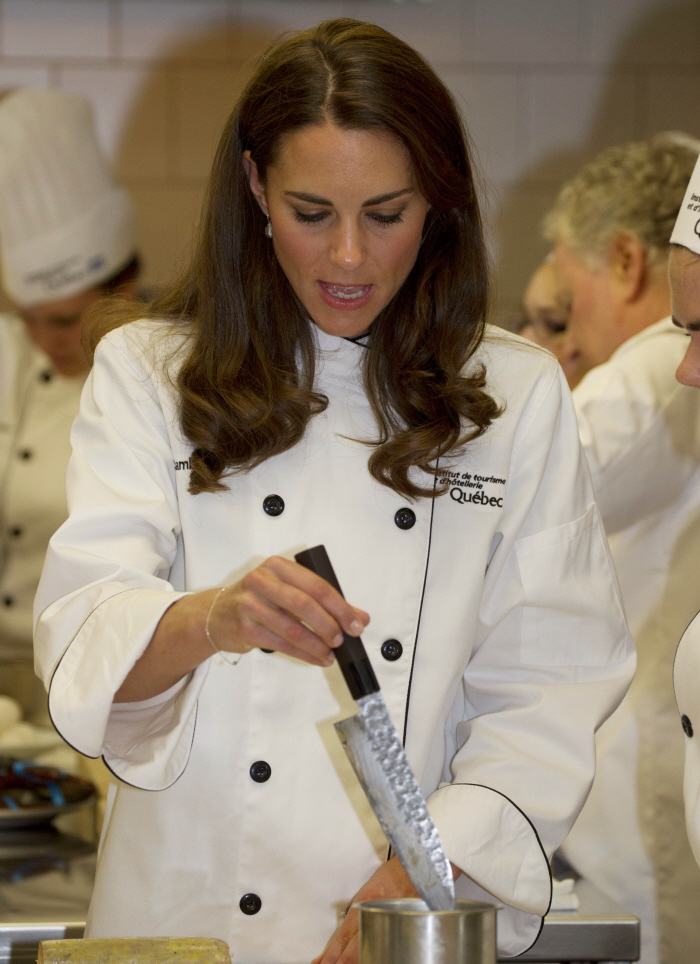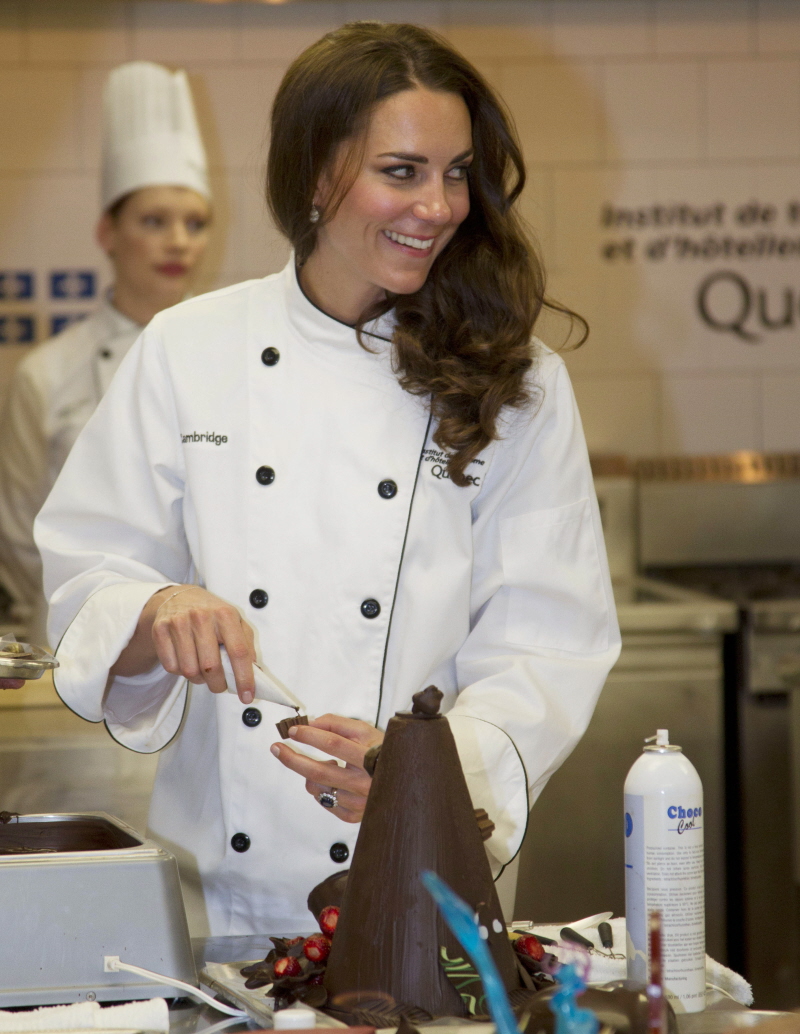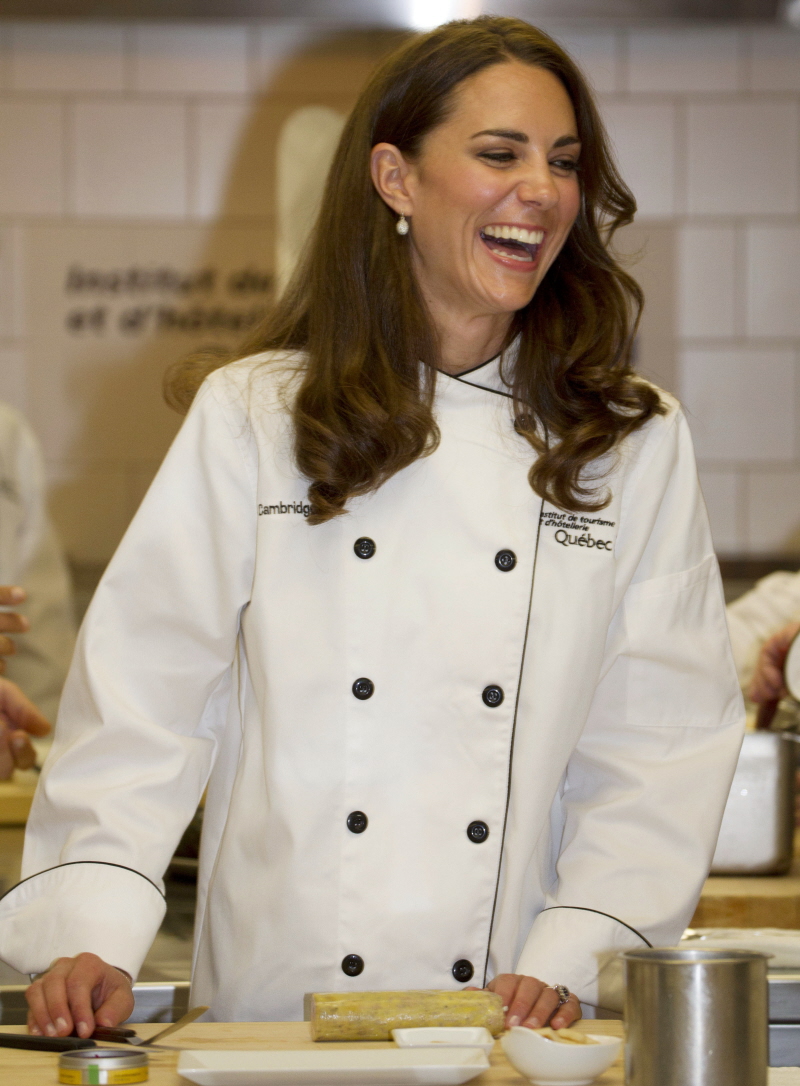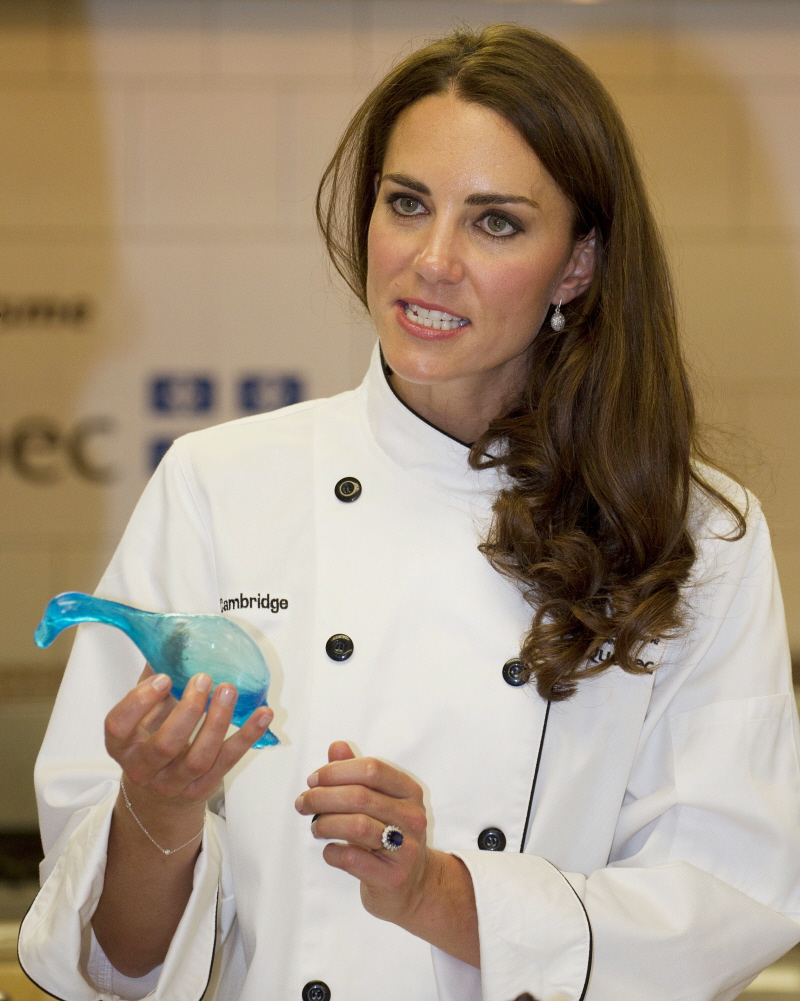 Finally, here is Kate in a Joseph dress that is totally bland. It looks like a beach coverup!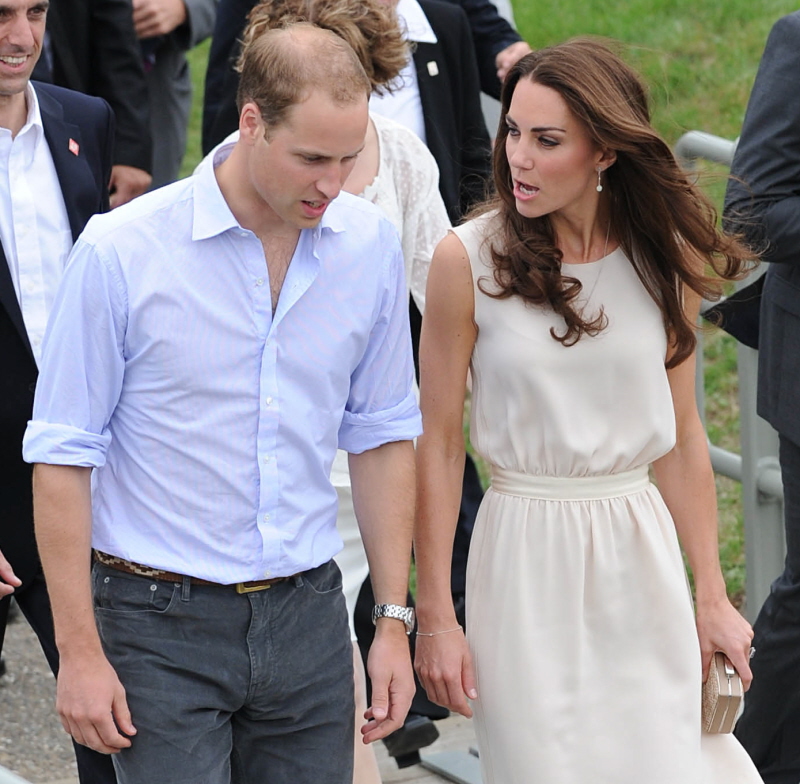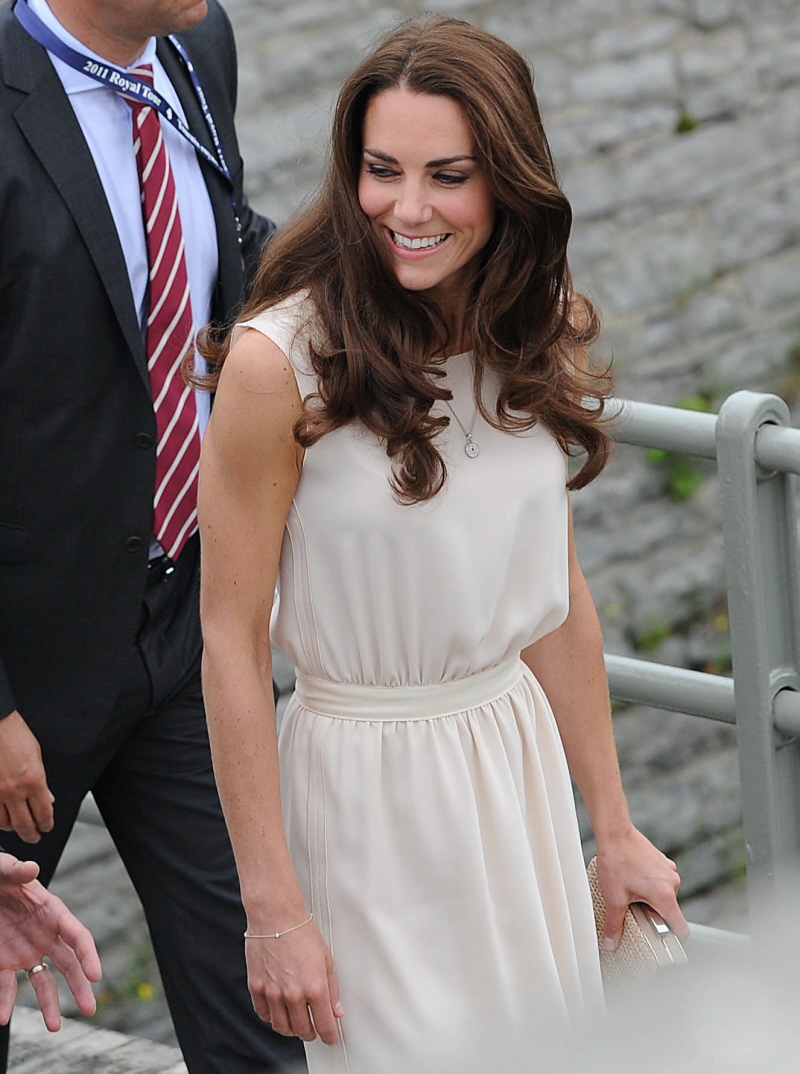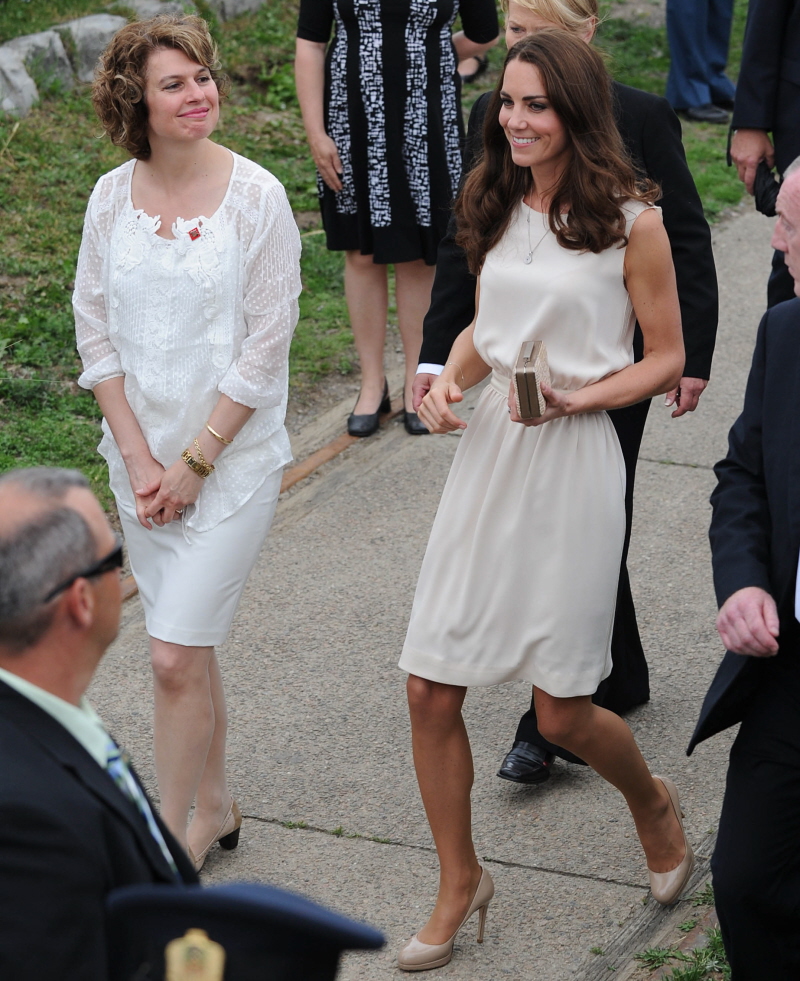 Photos courtesy of Fame & WENN.