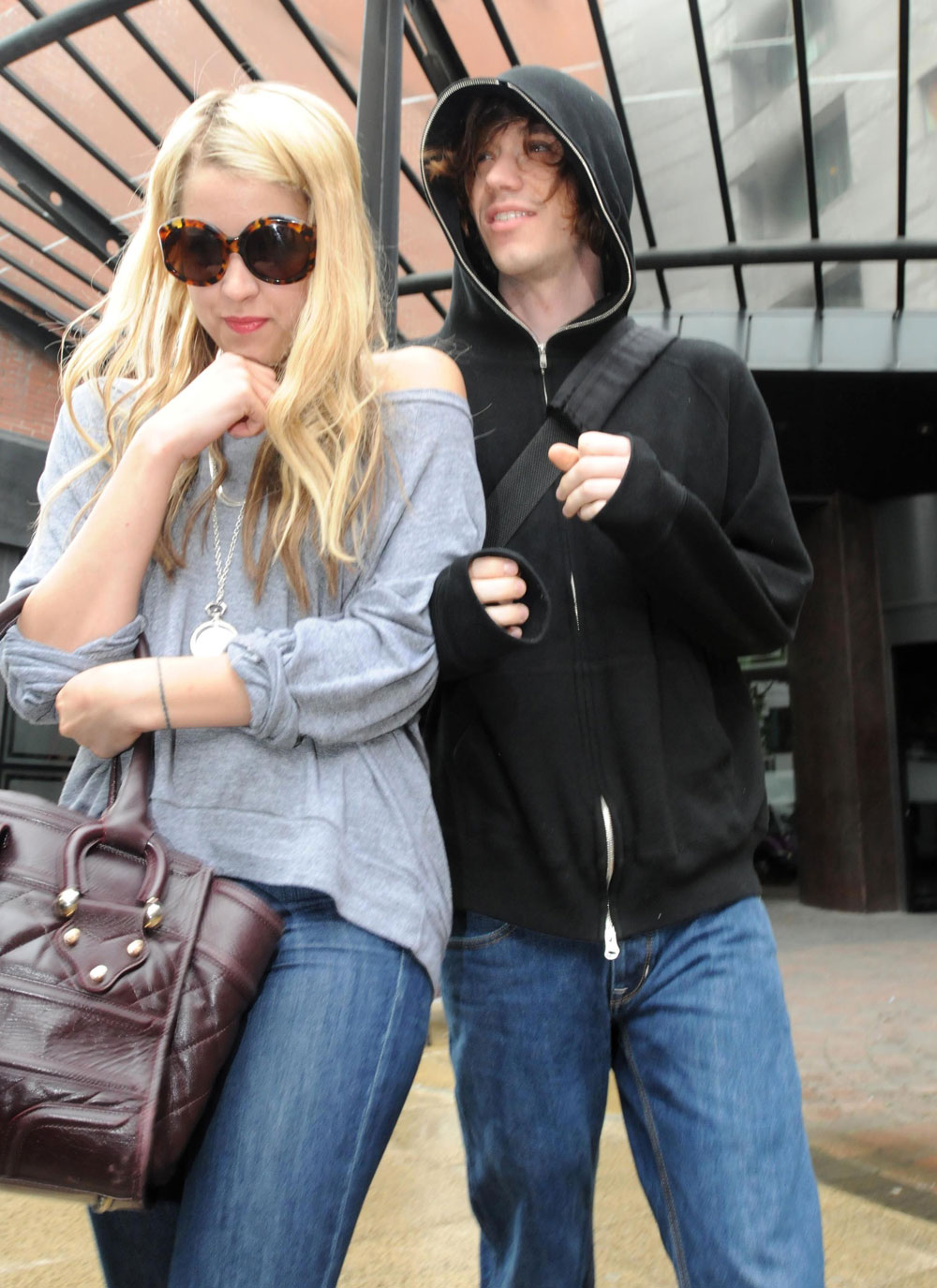 Peaches Geldof has admitted that she did rush into marriage and predicts that her union will probably end in divorce. Is she possibly trying to soften us for an announcement? Did anyone predict that the 19-year-old's Vegas union with her boyfriend of a month wouldn't last?
She told Heat magazine: 'You can't ignore divorce rates. Every friend of mine has parents who are now divorced.

'I didn't go into it with Max thinking, 'This is going to last forever', but I did go into it thinking, 'I love him right now and I know that I will continue to love him for a long while.'

The London party girl did not tell her protective father what she had done until after the wedding and confirmed that he didn't approve of her decision to become a teenage bride.

She confessed: 'He said, 'Well, I think it's a really intense thing to do and, in my opinion, as your father, I think it's a bit silly because you're very young.

'But, at the same time, I'm happy for you, and if you love him, that's a really good thing.'
I'm not sure what peaches calls a long time – in the context of her 4 month relationship, the three months she's been married is quite a long time. In a geological timeframe, not very long. However, at 19 it seemed absolutely impossible for me to wait six months for a new season of Buffy to come out, so I'm guessing that a long while is about 3 years, tops.
Peaches also explains how she came about the decision to get married, which at least sounds like fun, in a Britney-goes-to-Vegas kind of way.
Miss Geldof claimed the wedding was her 23-year-old husband's idea: 'He said to me, 'I don't want you to go back to London. I don't want to lose this bond with you. I don't want you to be taken away from me.

'Why don't we just take a trip to Vegas and do something like get married?' I was like, 'Hell yeah!'

'I thought, 'I'm 19 years old, this is amazing and a little bit nuts, but I've fallen in love with him, so why not?'
Many people do get married at 19 and it lasts. Peaches has already been to rehab, lost her mother, travelled the world and has a career. She's clearly not your average teenager. Or maybe this union just proves that she is.
Picture note by Celebitchy: Peaches Geldof and Max Drummey are shown leaving the Malmaison hotel in Manchester on 8/21/08. Credit: Fame Pictures. While looking for photos I found these pictures of a barefoot unknown girl walking to Drummey's car in the morning on 8/16/08. Max then was spotted loading cases into his car. He was with a friend so it could have been the other guy's girlfriend/date, but the photo agency was suggesting he may have been cheating. This was after he married Peaches, but they've since been seen out together. Credit for those maybe-cheating photos: Bauergriffinonline. Peaches is also shown out with Cory Kennedy at the Diesel Rock n Roll Circus in NYC on 10/11/08. Credit: Fame Pictures