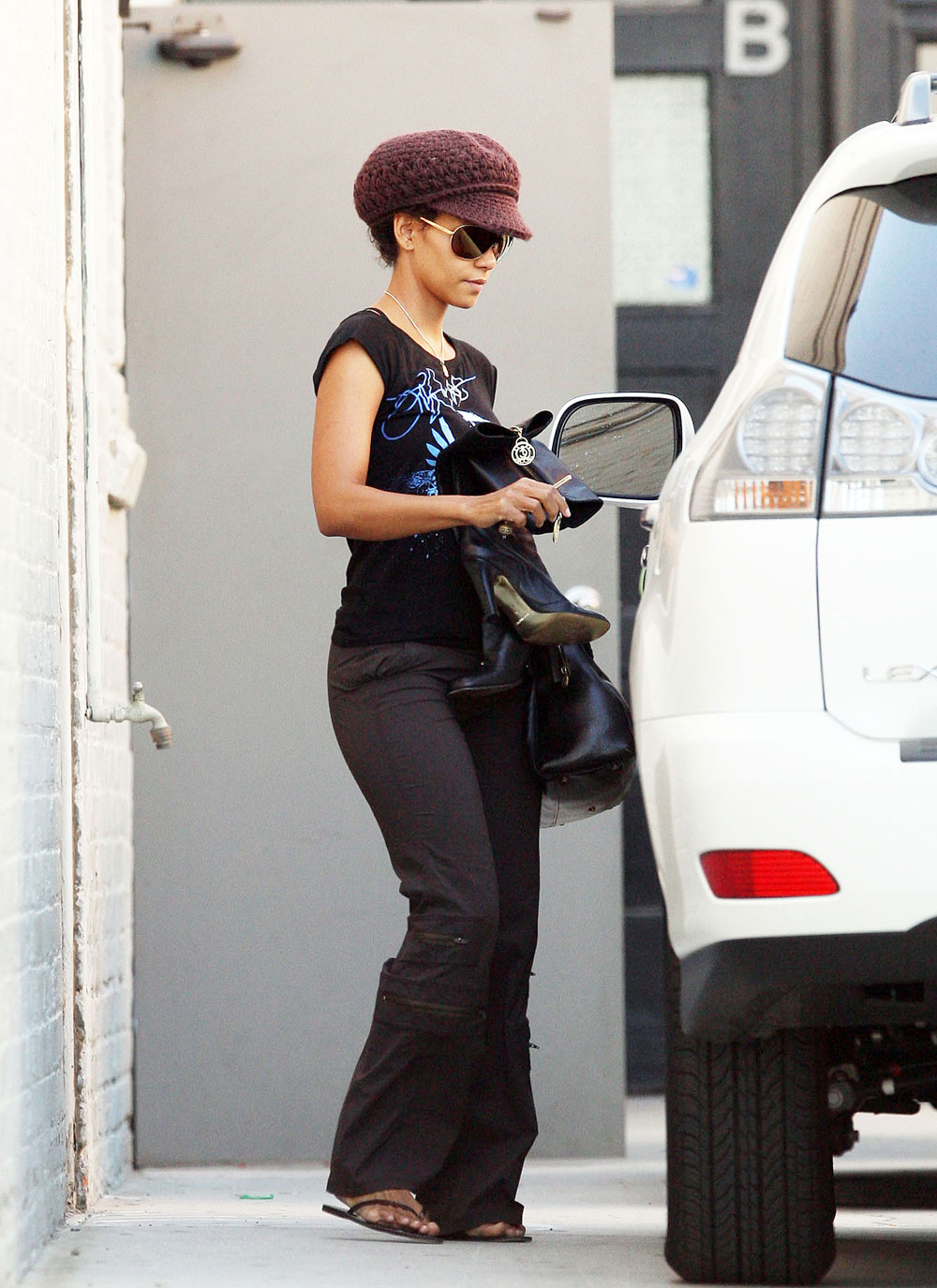 Two weeks ago, we covered Halle Berry's titillating essay in Esquire Magazine, in which she accepted her "sexiest woman alive" title by trying to prove it and discussing her formula for a good sex life. Halle does not expect a man to deliver her orgasms, and knows how to work it herself.
Speaking to Esquire magazine – who recently voted the Oscar Winner the Sexiest Woman Alive – Halle said, "You know that stuff they say about a woman being responsible for her own orgasms? That's all true, and, in my case, that makes me responsible for pretty damn good orgasms.

"They're much better orgasms than when I was 22, and I wouldn't let a man control that.

"Not anymore. Now, I'd invite them to participate.

"I've learned my tricks. I know what I like. I do not wait around. I initiate. And I'm not all about frequency – I favor intensity."

"Men in their 20s? Forget it," she added.
Esquire via Showbiz Spy
Halle's daughter Nahla was born in March. As a fellow new mother, I think that Halle's statement might need some decoding.
First, when she says it's not about frequency, that actually means 'I'm up all night with a screaming baby, I'm exhausted, so if we're lucky we have sex once a week. On a good week.'
When she says she's responsible for her own orgasms, she means 'I have a baby hanging off my hip all day, unless she's hanging off my boob while I feed her. By the time I coax her into lying down in bed and night and leaving me alone for a couple of hours, that last thing I want is another person hanging off of me, even if they are Gabriel Aubry.'
When she says that there's no point in having sex with a man in their 20s, what she actually means is 'No man in his 20s is going to look at me again because I'm a mother in her 40s, even if I am bangin' hot Halle Berry.'
Now, if they added this to the high school curriculum we might find the teenage pregnancy rate drop significantly.
Note by Celebitchy: I can't find where Halle said "Men in their 20s? Forget it." in the original interview, but the rest of the quotes in Showbiz Spy are pretty accurate.
Halle Berry is shown in the header going to yoga class on 10/16/08. Credit: O'Duran/Fame Pictures. She is also shown outside of yoga class on 10/10/08 and 10/13/08. Credit: WENN