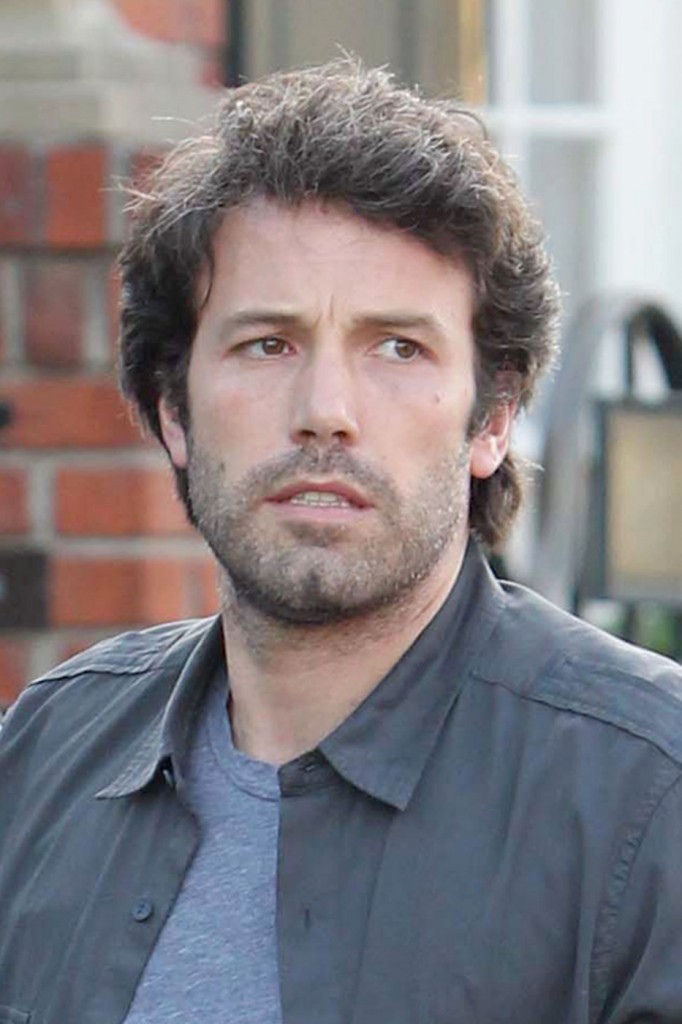 Photo is from 7/10/11
Conspiracy theory: Ben Affleck switched up his toupee for a bushier one. Occam's razor: Affleck's hair is growing naturally, nothing to see here. Possible alternate explanation: Affleck got "natural" hair implants/plugs, which can supposedly grow like regular hair over time, and they're mixing with his regular hair and causing that overgrown bushy hair. So which is it? Does Affleck have a head of perfectly natural hair that's growing like it should?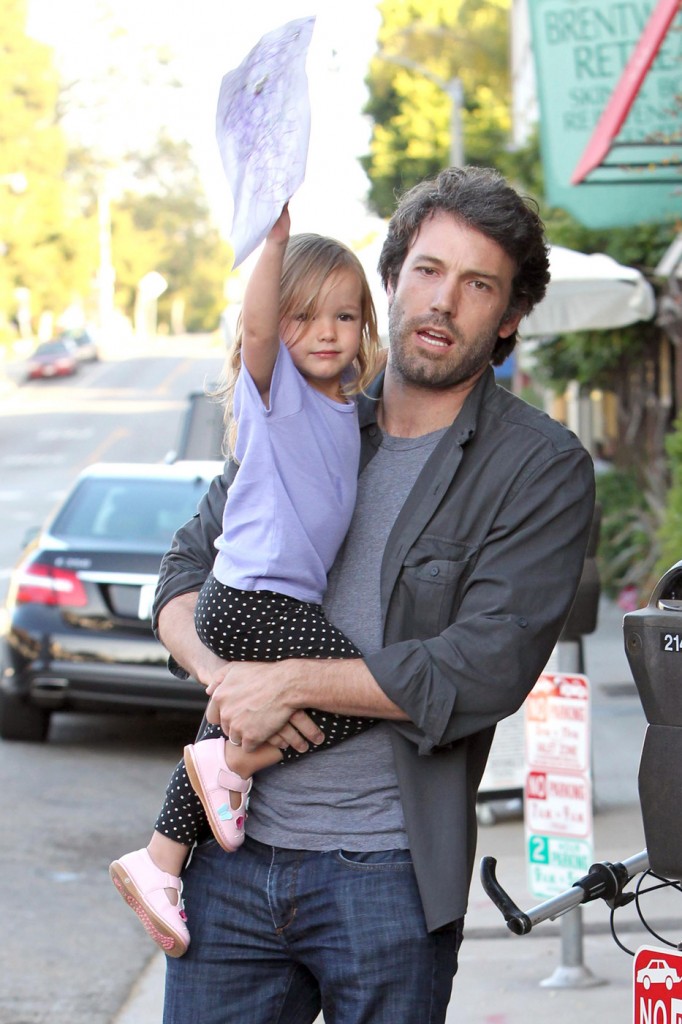 I did some forensic analysis of Affleck's hair, and it's really hard to say either way. So if he does have plugs, as is widely rumored, it's not as easy to prove that with older photos as it is with say, Jude Law or Matthew McConaughey. He's admitted dyeing his hair but hasn't admitted wearing a hairpiece or anything. (Colin Farrell has claimed Affleck's hair is real too, or at least that it stays in place when you pull it.)
I think Affleck started wearing a piece around 2002 when he did Sum of All Fears. Check out this interview with him around the time and the first photo below. The top of his hair doesn't match the bottom at all.
Then later he may have switched up to some plugs. But however he's growing this 'fro, it has to go! He's so hot when he's clean shaven, and the dude would definitely look good bald. But not with salt and pepper fuzz on his head. Check out this picture of his bald spot. He's definitely getting some help up north. The mystery remains how he's getting such fluffy hair.
In '98 and '99 with ex girlfriend Goop, for sh*ts and giggles.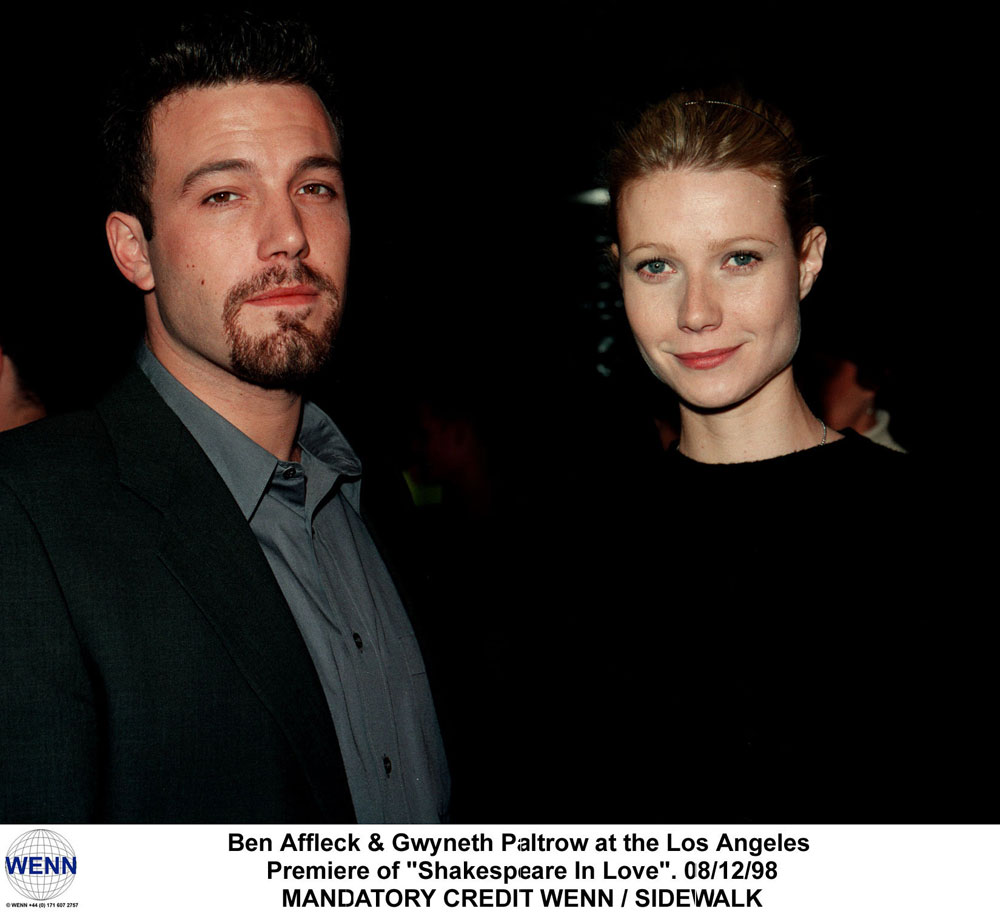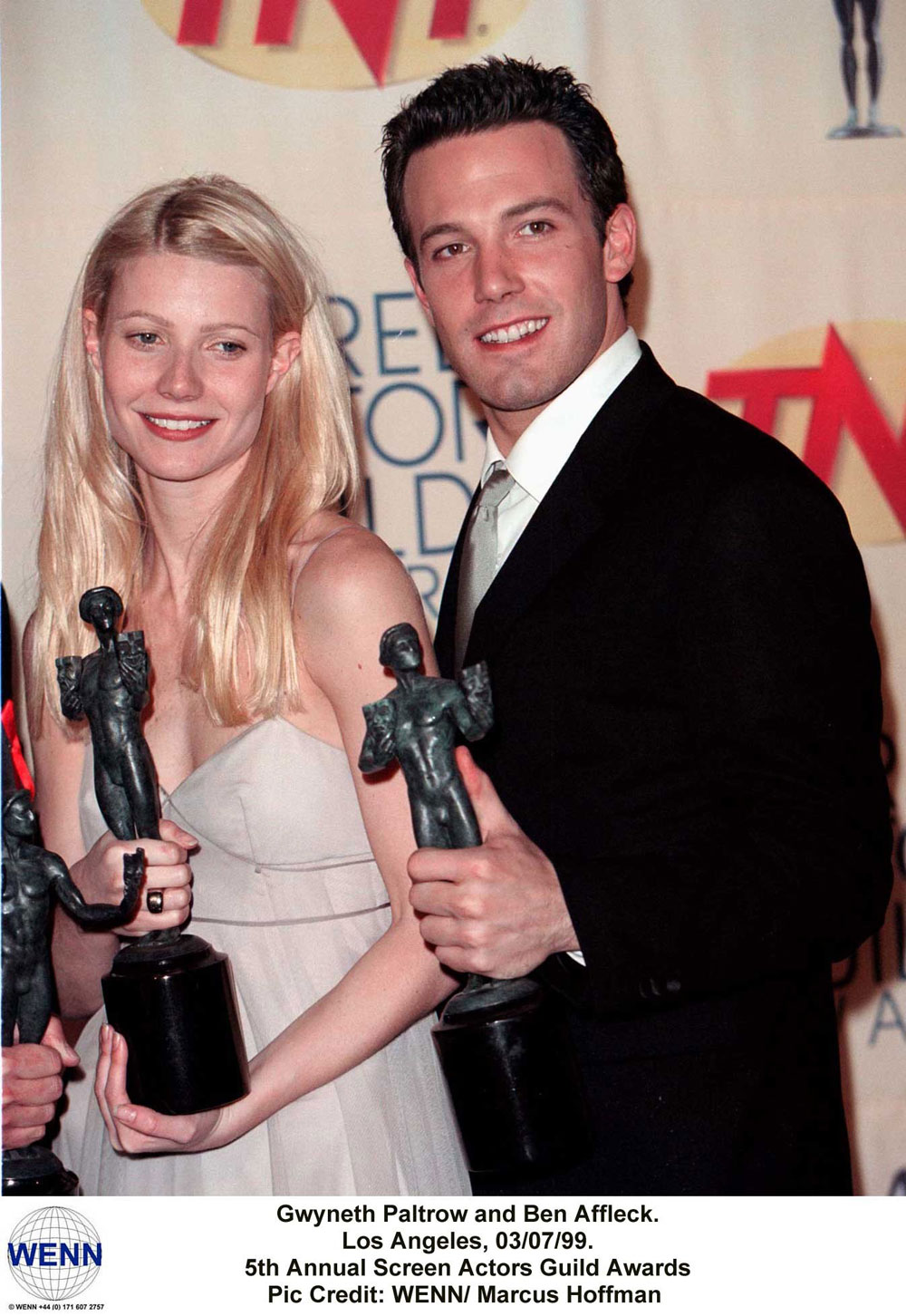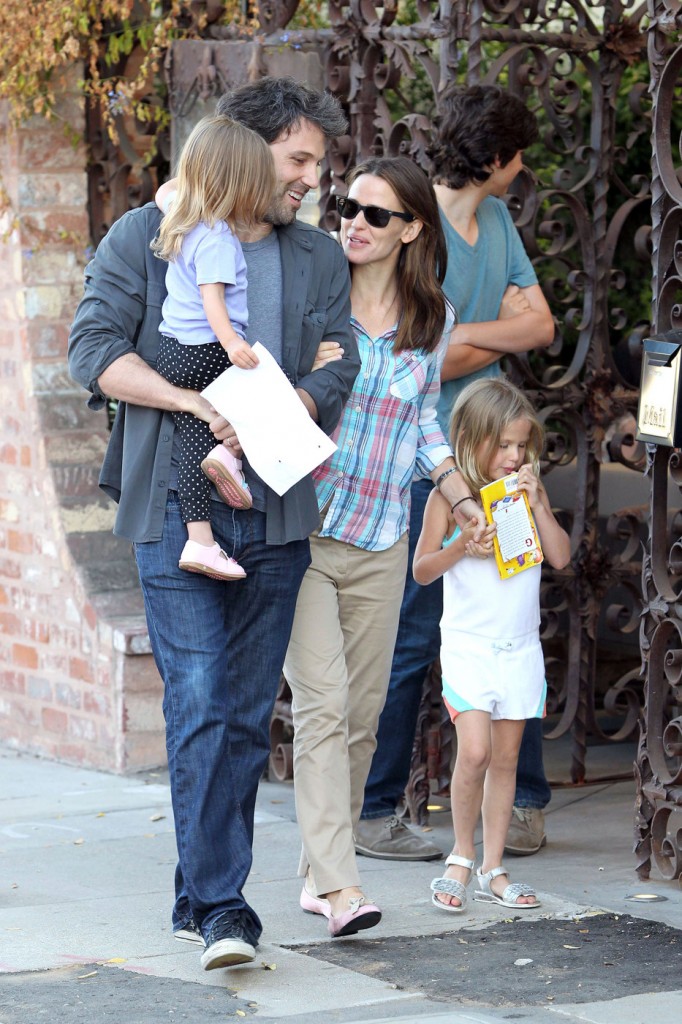 Photos of Affleck out with his family are from 7/10/11 and are conveniently timed to counter that "Ben lost $400k at poker" story that he denied. Credit: Pacific Coast News. Other photos credit: WENN and Fame